Taxation is basically a disciplined process through which an imposing agency, especially government manages to levy taxes. Taxation is actually a strategy to generate revenue to meet the government expenditures and relevant affairs of the state. Taxation has a long history.
Evolution of the Ability to pay principle
Various policies have been implemented to meet the cause so far. Having an analysis of the old tradition reveals that taxation was used to be imposed by the higher authorities to support the ruling class and managing the system of defence. This approach was transformed into a modern concept of public facilitation later on. Present day concept of taxation is considered as a base for an equitable society where each and every person could enjoy the basic facilities of life. At present, different taxation approaches are being adopted all over the globe and Ability-to-Pay Principle is one of them.
Concept of Ability-to-Pay
There are different categories of people living in a society. Each category or group of people comes with a different background. Similarly, there are differences on the basis of livelihoods resources. Some people have a plenty of resources to enjoy the luxuries of life while some are living an average life. Logically it does make a sense that there must be a clear difference while formatting a policy measure for both of the groups with different backgrounds.
More Income – More Tax
Ability to Pay Tax principle deals with the matter in an effective way. It is also well known as the progressive principle of taxation. According to this approach, the tax is imposed on an individual, organization, and corporation according to its status of wealth. An individual with higher income or resources is likely to be imposed by a heavy amount of tax. While masses with little income or fewer resources are levied accordingly following this approach of taxation.
In- short, this type of tax directly relates to the wealth. This principle of taxation justifies that individuals or organizations with higher incomes are more likely to pay the higher taxes. According to this approach, when we are to increase our income we have to pay more tax accordingly. Thus, it facilitates the people with less income while people with more income are of the view that this approach is unjust.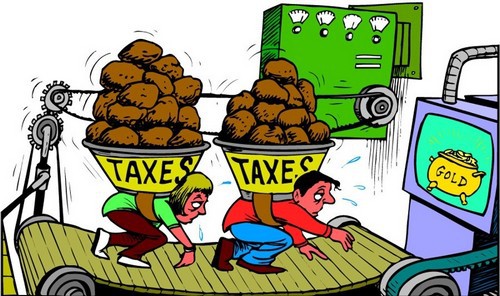 Positive Aspects of Ability to Pay Principle
Whenever an innovative measure is taken, the new policy is formed or law is enforced two different groups are generated as a consequence. One of the groups argues in favor of the matter while other criticizes the act. Similarly, there are debates in favor of Ability-to-Pay Tax principle and against as well. Both the groups establish their argument on different logics. People with less income consider it a blessing because this taxation approach directly takes them under its shelter. It is argued by them that imposing same tax on the people with low income and higher earnings does not come under the parameters of justice.
Moreover, getting higher tax from the people with more earnings will generate a sufficient revenue to support the government for providing services to the public. Betterment of public directly depends upon the revenue generated by the taxes. So, charging same tax to categories will demand to fix a small amount of taxes for compensating the groups with little income. Ultimately, less amount of taxes will be collected by the government authorities and it will affect the betterment of the public. Ability-to-Pay Tax principle ensures proper collection of taxes and maximum revenue generation.
Criticisms of Ability to Pay Principle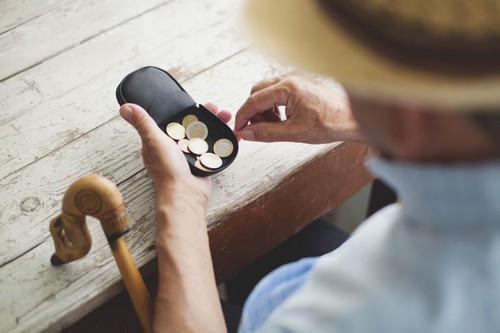 It is claimed by the critics that this progressive approach of taxation has a major disadvantage. According to them, the progressive principle checks and discourage the businessmen. Investing more in business to get back maximum outcome have always been a preference of people. People with plenty of resources are in a position to invest in the business but Ability-to-Pay Principle is a barrier in this regard.
People willing to excel their business seem reluctant because of the higher ratio of tax to pay as a consequence. Thus there is no incentive in this approach especially for the people with an expanded business network. As much as income will get increased, the ratio of tax will also be higher in a parallel fashion. It is a strong argument raised by the critics against the progressive approach.
Ability to Pay Principle Vs Flat Taxation
Flat taxation is a mechanism of generation tax amount on an equal or flat basis from all individuals and groups of a society on the equal basis. It is about fixing the same amount of tax to be paid by each individual of the society without any type of discrimination. This approach has a lot of concerns. Justifying the phenomena of paying equal tax amount by low and higher income individuals and group demands for a debate.
How could it be an act of justice to collect the same amount of tax from people with poor resources and those with plenty of livelihood sources? The situation like this demands for an approach providing justice and maintaining a balance in this regard. The progressive approach to taxation suits best in a situation like this. It's different and comparatively better than that of flat taxation because it does not impose the same amount of tax on people with different financial backgrounds. So, people consider this approach a safe shelter that ensures them to receive more tax from the wealthy people and less amount from the people with little income.
Conclusion
Analyzing the whole scenario clearly indicates that in spite of controversies against the progressive approach of taxation, it is considered the friendliest in terms of providing assistance to the masses with low income. There is another major reason for this approach to be popular that is its ability to generate more taxes to be utilized for the prosperity of the public. It ensures collection of more taxes from people with higher incomes and that amount is spent on other masses and thus a sense of equality is promoted among all the members of the society.