From being a porn star, to being a celebrity guest on family shows, she is being shunned and loved equally. The brand Sunny leone has seen a fantastic growth in the last year and it is going to rise even further up in the coming months. We cannot ignore her anymore even if we want to. Sunny leone is everywhere nowadays and is a hot topic in bollywood as well as in the marketing world. So what makes her rise in such a manner? Let us analyse
1) India was in the perfect stage for her launch
In 1990s, steamy scenes were a rarity on screen. Nowadays, be it any romantic movies or even serials like "Bade acche lagte hain" steamy scenes are common. Thus, a person like Sunny leone who is a star of porn films, finds a market which wants to grow its exposure to get more audience.  Even by being full clothed, she has a past which gets the Indian audience imagination running.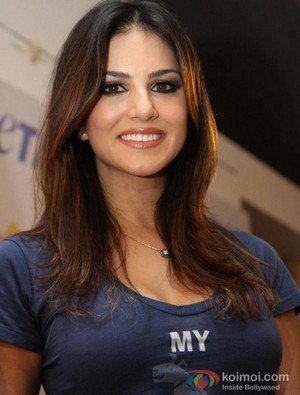 2) Sunny leone herself has changed her brand image to soothe Indian audience / women
It was expected that as she is a porn star, she might be shunned in many circles in India. Thus Sunny leone made a smart move by entering mainstream cinema slowly. She first started with Bigg boss and then moved on to Mahesh bhatt movies like Jism 2 and ragini mms. These movies were B grade movies but they marketed Sunny leone as an actress and changed the image of a porn star. Furthermore, the actress gave interviews in leading channels along with her husband and repeatedly appeared on shows in traditional Indian costumes. Thus the credit goes to sunny leone that she has changed her brand image and is more appealing to the Indian audience.
3) There are brands which need appropriate ambassadors
Some brands like Manforce, Mahesh bhatt films, and Imbesharam.com (online adult website) needed ambassadors and their need could not be completed with mainstream actresses like Katrina kaif and others who will not sign up for these brands. Others too jumped on the bandwagon and nowadays Sunny leone is found promoting mobiles, cars as well as events. Thus her presence as a brand ambassador has come up even more.
4) Her screen presence is strong
Although we can analyse all her aspects of being a brand, we cannot ignore the fact that her screen presence too is very good. She presents herself very well in Indian family shows, and her appearance in various events too is elegant. By maintaining such a strong presence on screen as well as off screen she is sure to go miles.
5) What will keep her on top
Although she is fighting her image as a porn star, there are some things which sunny leone needs to take care of in the long term to maintain her cash inflow. She needs to keep trying to make up a better image so that the past does not crop up again. If she continues to so, she might get offers from some big brands as well. Once she is in the big brands, her past is definitely cleared for good and she can rise as a proper Indian celebrity and brand ambassador.