Structural Unemployment Definition
Structural unemployment is a type of unemployment which happens due to the difference in the skills of the workers available in the economy and the skills which are required by the employers.
Structural unemployment mostly occurs due to technological changes in this dynamic world and ever-evolving ways of how a task can be performed that often makes the skills of the current workers as irrelevant.
What is Structural Unemployment?
Unemployment has been categorized and bifurcated in multiple ways by various economists based on categories like geographies, reasons, causes, etc. Out of all those, this structural employment has its own relevance for the current generation and all the ones to come in the future.
This is one of those longer-lasting forms of unemployment which is majorly caused by the basic shifts in the economy, technology, government policies, and similar reasons. In a similar article, we have also discussed the different types of Unemployment.
A beautiful example of a cause of structural unemployment can be the industrial revolution. In the earlier days, a large number of workers were involved in weaving cloth by hand manually.
But after the industrial revolution, those people were immediately out of jobs as their work was not done by machines with a far lesser human interference. Now, though the workers are there and they know a skill of weaving cloth yet they are not employed because the skills that they are offering are not needed by the employer anymore.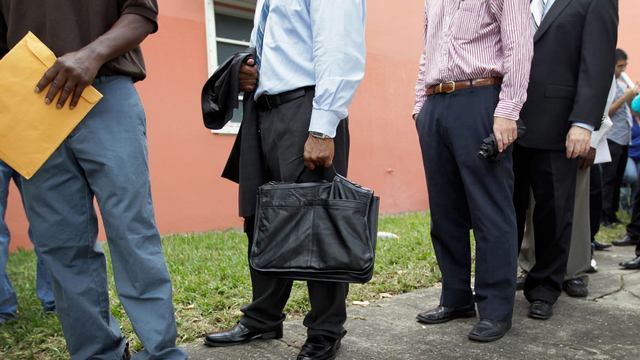 What are the Major Causes of Structural Unemployment?
Causes of Structural Unemployment From Individual Perspective
1) When an individual is unable to upskill himself
This is a very common issue of structural unemployment which workers face multiple times in their entire work life. Specializing in just one skill for too long makes them obsolete suddenly and their inability to get trained or afford higher education keeps them near to long-lasting unemployment.
2) When an individual is specialized in a field which does not have enough opportunities in the job market
This is another area of a problem in structural unemployment when people studies and get trained for a task that does not have much scope in terms of employment opportunities.
3) When an individual is not available in the job location or cannot afford relocation due to any reason.
Not all the locations have an equal amount of job opportunities and this is where this possibility and affordability of relocation comes into the picture. It is very much possible that a person is unable to be there at the job location due to multiple reasons like expenses, homesickness, the intent of staying with family, and many others.
Causes of Structural Unemployed From a Broader Perspective
Now, let's see the reasons for structural unemployment from a much broader perspective and which affects masses, unlike just an individual which happens because of individual choices:-
Today's technological world is so dynamic that you never know which innovation is going to eat up what industry. And when such things happen skilled masses in one specialization get affected and become unemployed. A good example can be the use of electric vehicles which can completely make the whole automobile and oil industry obsolete.
Government policies and political changes in a country can lead to huge changes in a country's works which can become the reason for making people unemployed. For example, It can be due to new agreements of trade which can change the locations of the current jobs being performed from one place to another.
Outsourcing is another factor that can lead to such a state of unemployment. To lower the costs, organizations follow this route of moving jobs from one country to another to get things done at cheaper prices. This creates a void in the employment of the current location as they don't have jobs for their skills in that location anymore.
Since all these above reasons for structural unemployment are just not related to business and have a much wider hemisphere covered, it becomes all the more important to see how serious can the impact of structural unemployment be. It is caused by forces other than the business cycle.
This means that structural unemployment can last for decades and may need an essential revolution to repair the situation. If it is not addressed, it can increase the structural unemployment rate even after the recession for a long time and can increase the natural rate of unemployment.
For example, thousands of manufacturing jobs were lost in the United States the past decades as these have either been outsourced or moved to countries like India, and China. This has created a huge gap in available workers and available jobs in an industry in a location.
All in all, we can say that this issue needs to be addressed with great care and dedication. Structural unemployment is mostly related to workers who are not able to shift industries, but this is not entirely true since there are also instances where even being in the same industry, technological advancements make the skills of workers obsolete to avoid structural unemployment.
Also read – Types of Unemployment. | Cyclical Unemployment