Stress management involves the usage of different techniques along with psychotherapies to control the different levels of stress, mainly chronic stress so as to improve the daily working of an individual and the quality of life.
In simple terms, stress can be understood as the response of a body for any specific change in life. Such stresses can be associated with different parts of our lives be it relationships, financial, professional, situational, etc. – But if it occurs, it negatively impacts your efficiency, calmness, peace, and motivations.
To safeguard you from all such situations, stress management comes in play.
Opting for the right stress management strategy is very important for channelizing the right reactions for different situations and circumstances that may cause stress for us.
While talking about how we can manage stress, William James, who was the first educator to offer a psychology course in the United States, once said-
"The greatest weapon against stress is our ability to choose one thought over another"
Hence, stress management is all about channelizing those kinds of constructive thoughts that can take you away from the most stressful situations, and offer you a sort of relief where you can peacefully analyze the situation by adeptly balancing your Intelligent, Emotional and Spiritual Quotients.
In this article, we will cover different aspects of stress management and help you understand its role in better decision making. So, without taking any further let us get started right away-
Introduction to Stress Management
What is life without a little stress, that's all they say, don't they?
While operating under stress (maybe exhilarating and cause of improvement for some), most of us cannot perform up to our optimum potential.
Most people don't handle stress well. This is because different human bodies react differently to stress.
Here comes- Stress Management.
It comprises of different deliberate changes in your life by incorporating self-care and relaxation so that you can manage your responses more appropriately in stressful situations.
However, to understand stress management more appropriately, you need first to decipher the world of stress and understand it more comprehensively. So, let us now delve into the world of stress
What is Stress?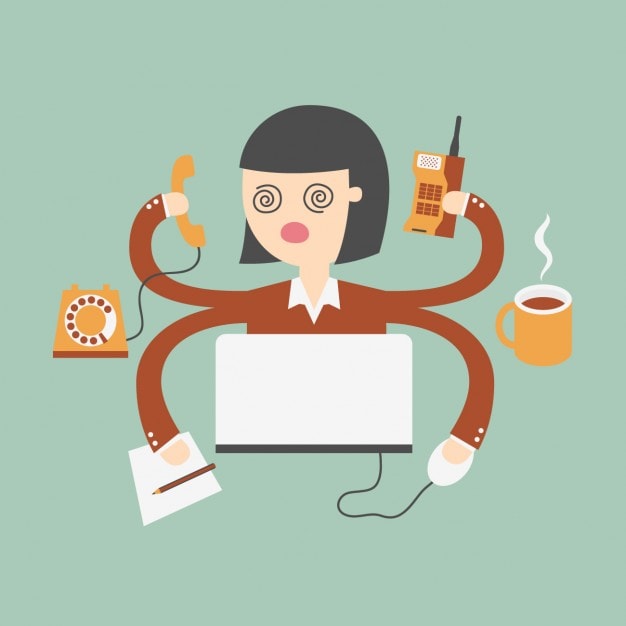 'Stress' in the most clinical terms can be said as the changes that cause a reaction in the body of an individual. These changes come from our environment, ambience, and surroundings.
More often than not, these reactions are adverse.
Stress is normal in everyday life.
People experience varying degrees of stress throughout their lifespan.
Stress can be caused mainly by two factors- external and internal.
Response to stress is the response our body gives when faced with a fight-or-flight situation.
Hormones like adrenaline play a significant role in assessing stress. We either react by taking a positive step, or we take a step back.
Let us now understand how the term stress originated-
Origin of the word 'Stress.'
Hans Selye invented the word 'stress' in 1936.
He defined it as 'the non-specific response of the body to any demand, whether it is caused by, or results in, pleasant or unpleasant conditions'.
The word 'stress' has Latin roots. It's derived from the Latin word 'stringere' which means 'draw tight'.
Types of Stress in Stress Management Theories
The American Psychological Association (APA) recognizes three different types of stress. These are:
Acute stress
Episodic acute stress
Chronic stress
Apart from these, emotional and physical stresses are also different types of stress and are prevalent.
Causes of Stress in Stress Management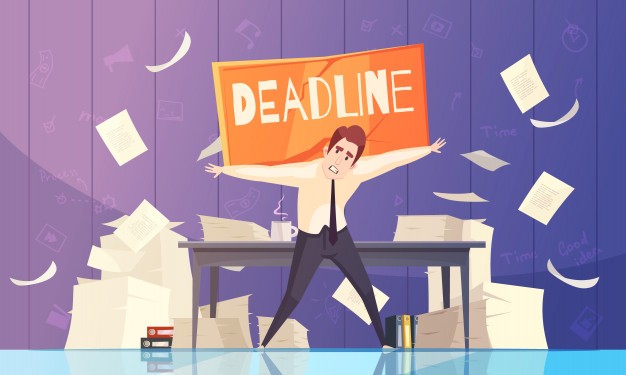 The sources of stress vary from person to person.
Remember the feeling when you thought that everything was over and you felt lost?
Well, your friends and even your family may not have felt the same. The matter of the fact is we act differently in different situations, and that is the reason why stress affects people in various ways.
Given below are some of the causes of stress:
Losing a job.
Death
Unhappiness
Work issues
Bullying
Marriage
Divorce
Financial burdens
Movement
Illness
Emotional overload
Trauma
Pregnancy
Uncertainty
Too many expectations
Negative outlook
Symptoms and effects of Stress in Stress Management
Stress causes a plethora of impact and inevitably varies from individual to individual.
The symptoms can sometimes be similar to some medical conditions. It is better to take the advice of a doctor before diagnosing it as stress. These effects can range from physical to mental symptoms. Some of the signs and effects of stress are:
Headache
Nausea
Aches and pains.
Energy loss
Lack of sleep
Anxiety
Mood fluctuations
Loss of reality
Depression
Suicidal tendencies
Pessimism
Disorientation
Loss of appetite
Alcohol and drug abuse
Cardiovascular diseases
Eating disorders
Sexual problems
Menstrual problems
Techniques of Stress Management
While stress may appear daunting and frightening, with the right kind of help, it can be managed easily. The will to reduce and remove stress is the foremost thing that is needed.
As the famous saying goes, "Where there is a will, there is a way".
Similarly, if you want to and have the patience and determination, you can surely curb your stress levels down to a manageable extent.
Stress management is not a single technique, but, it rather encompasses a variety of methods an individual can adopt to lower the level of stress. Here are some of the ways you can cope with stress.
1) Healthy lifestyle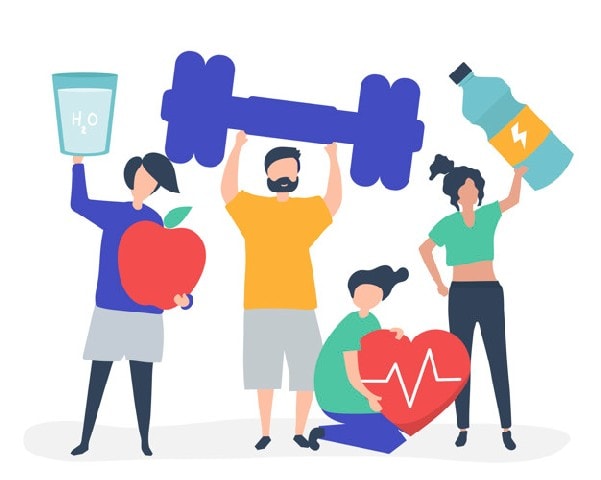 Self-love: It is the best thing that you can do for yourself. Sometimes, loving yourself is hard, and feelings of hatred and loathing arise. Squash them and enjoy yourself. Remember, if you don't love yourself, chances are others won't either.
Sleep: Insomnia is a significant side effect of stress. Try to sleep at least 8 hours a day. A good night's sleep will keep you fresh and healthy.
Balanced diet: Eat healthy and nutritious foods. Take these meals at regular intervals. Overeating or keeping yourself hungry does nothing but, damage to your body.
Exercise: Exercise regularly. There doesn't have to be a fixed schedule or time. Do how much you can, whenever you can. It takes your mind off stress and keeps your body fit.
Priorities: Set your priorities. Remember, you are only human and cannot take on everybody's wishes and problems. Prioritize things in your life and plan it accordingly.
Buy pets: Pets are an integral part of our life. We love to have a companion that would never judge us. Buy pets according to your wish and preference. Spend some time and play with them.
Quit alcohol, drugs, and smoking: Tobacco and drug consumption is fatal to health. Avoid these as much as possible. They may seem euphoric for some time, but in the long run, they are bound to gift you diseases and death.
2) Avoidance
Situation: Avoid situations that might hike your level of stress. Remove yourself from the zone when you feel overwhelmed and agitated.
People: Avoid people that pile your stress. Eliminate yourself from conversations and remove toxic people from your life. Doing this does reduce stress to a whole new level.
No: The word "NO" contains power like no other. Complying with everyone's whims will only leave you stressed. Learn to say no to people.
3) Finding a stress reliever
Music: Music can be a stress reliever to many. Find some spare time to listen to some music. It will not only make you feel alive but also lower your stress.
Dance: Dance is a passion for many people. Dancing also provides exercise to the body—dance in your free time to reduce stress.
Yoga: Meditation is a way to relieve stress. Yoga helps in keeping a balance between our mind and body. Join a yoga class and reduce your stress levels.
Others: Find your stress buster. It can be anything simple, like taking a walk or reading a book. Gardening is a form of stress relief or some people. Some people prefer a cozy space with some caffeine.
4) Positive outlook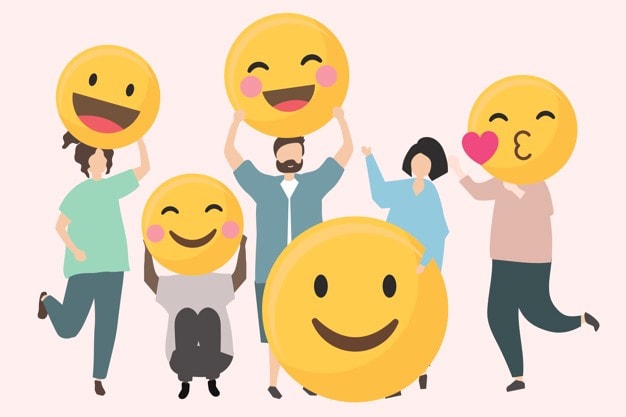 Positivity: Approach life with positivity. Look on the bright sides and think of ideas to turn a grim situation into a positive one.
Control: Take control of your life. Don't let others run your life. This only causes misery and long term emotional insecurities.
Attitude: Try making changes to attitude. Sometimes, half of our problems arise from attitude issues. Make the necessary changes, and you will find yourself a lot more free from stress.
Journal: Keep a journal detailing your life. There are some kinds of stuff that you can't share with anyone else. Speak your heart out in the journals and reduce your stress.
5) Acceptance
Accept: It's essential to accept that there are just some things that you cannot control, despite your best efforts. Stressing over these is not only futile but, also irrelevant.
Forgive: Several people wrong us in various ways. Holding a grudge or wanting revenge only causes pain and stress in our life. Forgive and let go. They didn't deserve to be in your life anyway.
Express: Accumulating pent up feelings only causes the stress levels to rise. Don't hold them in. Express what you feel. Communication is the key to reducing those stress levels.
Compromise: Don't be rigid on stances that can be avoided by being a little flexible. It is wrong to assume that things will always go your way. Learn to bend a little. A little compromise helps reduce your stress to a great extent.
6) Time management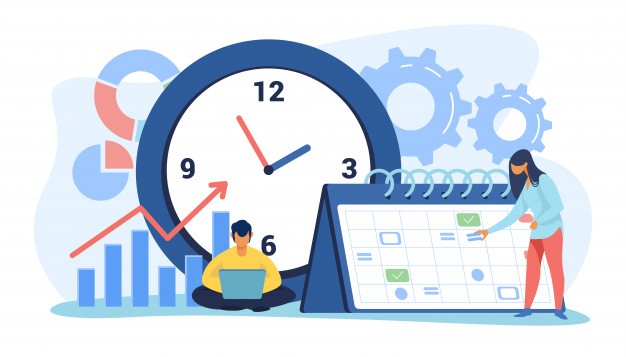 This is an important criterion that affects each of us.
Managing time paves a long way in making life happy for us. Plan your schedule; add details when you are already swamped and drowning in work. This will lower your stress levels.
While discussing the time management, Thomas Edison once said-
"Time is the only capital that any human being has, and the only thing he can't afford to lose."
So, when you work with proper time management, you don't face problems like procrastination, delays, overthinking, wayward scheduling, etc. Not being able to complete the task on time is one of the prime reasons behind the stress nowadays.
With time management, you will be able to remove such stressful situations from your life.
7) Family and support
Family: Family binds us in ways more than one. Spend time with your family. Take them to places, have fun with them. Their love and care will undoubtedly reduce your stress.
Friends and loved ones: Spend time with your friends. Go out for movies or dine out. Surprise your partner, take them on dates. Sharing some laugh and gaining some happiness will reduce your stress levels.
7) Medical treatment and help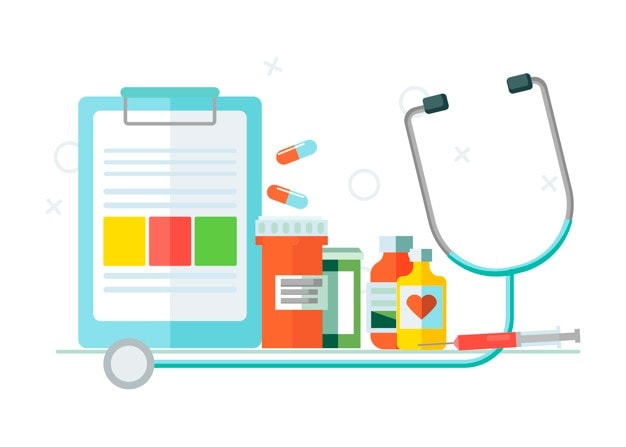 Treatment: Some types of stress are serious and required medical attention. Don't ignore them in hopes that they will go away. They won't. Visit a doctor and take appropriate medications.
Help: If you are feeling overwhelmed or lost, seek out help. There's no shame in admitting that you need help. Several support groups help people overcome stress. Join one and learn how to reduce stress.
Psychologist: Mental stress is daunting and takes a turn for the worse very soon. Feelings of depression tend to lead to suicide. Consult a psychologist and share your problems. They are there to help you reduce your stress and help you breathe a little easier.
Here is a video by Marketing91 on Stress Management.
Stress Management Wrap Up!
Stress can either affect you positively or negatively, so make sure that it doesn't affect you adversely. If it does, take preventive measures rather than ignoring it.
Culminating stress can be a burden to both your body and mind. Take care of yourself and live life, stress-free!
According to Daniel Jay Millman, an American author and lecturer in the personal development field-
"Resistance creates suffering. Stress happens when your mind resists what is. The only problem in your life is your mind's resistance to life as it unfolds."
So, incorporating the power of acceptance and understanding different possible perceptions in any particular situation will always empower you in controlling your resistances to different situations in your life.
With the help of the steps mentioned above, you will, for sure, be able to manage stress in the most effective and equally productive manner possible.
Do you have any other techniques for stress management?
Have you ever faced the stress issues? And if yes then what methods did you try for stress management? Share your experiences with us in the comments below.