Changing attitudes, an abundance of applications and internet connection has made it possible to start a business from home. The thing which never seemed like a possibility is no longer a trend or a dream but a reality with more and more people opting for this choice.
According to a recent survey, nearly 79% of the individuals are involved in some sort of work or other from their home in both full-fledged capacities or as side-business. Advancement in technology has opened the doors for lots of people who earlier could not even think of starting a business from home.
The modern workforce is now ready to be their own boss through their company from home-front. Remember it is not possible for everyone to have a nine-to-five job or to leave their home and work outside in an office.
Circumstances place shackles on their feet as they are unable to feed their passion. Sometimes dire circumstances force people to explore alternative ideas so that they can work from the comfort of their home and also have a viable professional life.
1) Make a commitment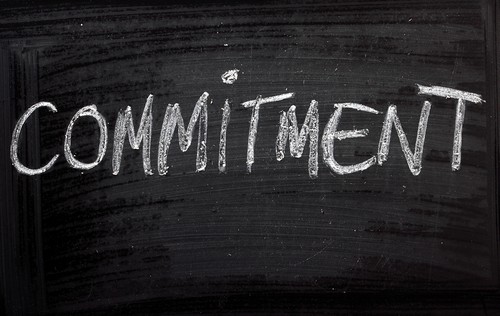 Working from home and that too by starting a business from home is in no way easier from working in an office. Yes, it gives a feeling of security and has a certain flexibility about it but remember that doing business from home is more challenging as you have to take various steps to meet the demands of professional life that you were simply taking for granted in an office.
Simple things like a fax machine or even pen, paper and pencil that you did not think about will now have to be acquired as part of your stationary by yourself and that too diligently. Professional life in itself is a challenge and you have to make adjustments in both the home and office environment.
Both have its pros and cons but if it is your aspiration in life then you should make some changes and go for it. There is nothing more satisfying than fulfilling one's dreams. Make a commitment and move forward if you have decided to start a business from home.
2) Are you entitled to start a business from home
Have you ever been employed or is it your first foray. Were you earlier conducting your business from office and have recently decided to shift the whole business to your home?
Are you even allowed to do so are some important questions that you need to answer before you start a business from home? A home-based business is one of the emerging trends nowadays as it gives the individual the necessary freedom to make adjustments in accordance with their suitability.
But have you checked with the rules and regulations of your city and researched whether you will be allowed to conduct that particular business from home. Better make inquiries upfront if you do not want to shut down before even laying the foundation stone.
3) Assess your traits
Think of your traits and assess them if you are looking for ways to start a business from home. Have you been associated with creating a business entity even if it has been for someone else?
Are you capable of starting a business from scratch-up and prepared mentally and physically as it will take a lot out of you? As it will be your sole responsibility the dealings and workings could escalate during the onset.
A person who is on the verge of starting a business from home must have personality and character traits like perseverance, dedication, determination, and self-discipline and resilience power. Do you have the ability to deal with everything that life throws at you and can you make good on all your promises are some questions that need answers from an individual before starting a business entity?
4) Education, skills, and knowledge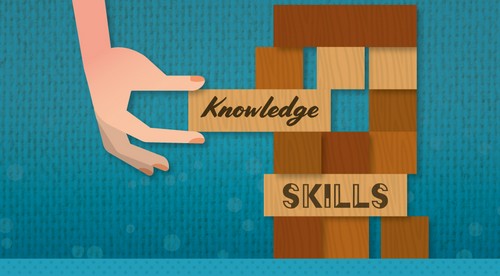 Education, skills, and knowledge are the basic foundation on which you have placed your trust. It is because of them that you have gained the confidence to start a business from home.
You know that you are educated and have the necessary skills and knowledge to make this venture a success. Are you skilled enough to meet the challenges head-on? Remember a person who is diligent in his efforts will never lay waste to time.
He has been sharpening and honing his skills and knowledge for the day when he could start a new venture and utilize it for his benefit.
5) Come up with a business idea
Come up with a good business idea if you are looking for ways to start a business from home. Yes, you are motivated but you cannot randomly think about starting any business.
Consider every aspect of a business so that you can find the business idea that will generate the necessary income. Focus on your skills and determine whether they are unique and do they have the ability to take your business forward.
Think about the various opportunities that you have the cashed for your previous owner because of your skills and knowledge. Once when you start realizing that you have unique skills that can bring value to your business you will start getting the necessary ideas to leverage them.
Add your complementary skills to the core skills and come with definite plans, unique ideas and mind-blowing strategies that will help you to set up a business entity from home.
6) Identify your target market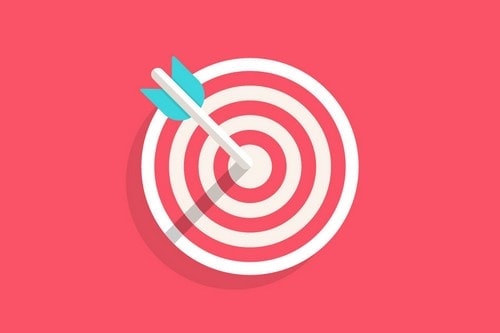 Yes, you have come up with a brilliant business plan and are proud of yourself. But let us come down from the clouds to deal with reality. Does the idea look feasible and will it get the opportunity to survive in this cut-throat industry?
What about the target audience will they accept the business idea because on any given day it is the customers that can make or break the company. Think about your potential customers and identify the target market if you are looking for ways to start a business from home.
It is important to narrow down the actual market by thinking about the customers, their age-range, their income and whether they will be willing to shed the amount for your product.
Continue to reason with yourself until you determine the group of people who will be your target audience. You can conduct a survey to understand the mindset of your audience so that you can move forward with your idea of starting a business from home.
7) Competition
A person who knows his enemy well will never flounder in life. Same is the case with your competitors. A business world is actually a battlefield where only the fittest survive.
Harden yourself for the intricacies of this competitive market place because it is imperative that you know your competitor and his moves better than your own if you are looking for ways to start a business from home and find success in your venture.
Gather as much information as you can for instance about their products, services, a new launch in the market, discounts, and of course any new promotional plans in the horizon. Use social media platforms to conduct a search by visiting their homepage and related websites.
Google search to keep your eagle eye on your competitors. This will help you to determine whether you have a good chance in the market to survive and flourish.
8) Identify your strengths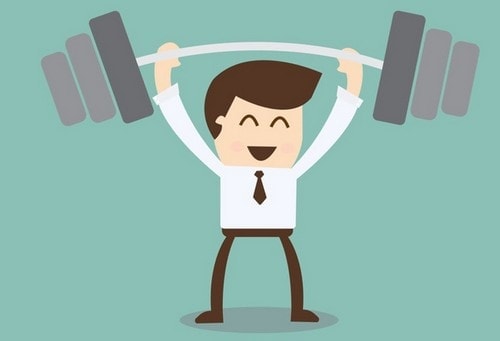 You have conducted proper research on your target audience, on the market and even on your competitors. Better value proposition will help you to penetrate your target market easily.
Hence now is the time to focus on your own strengths if you are looking for ways to start a business from home. Are your products better than your competitors and will you be giving some additional services that they have not yet thought about?
If you want to gain success in your new venture better offer more value or try to meet specific needs so that your company stands out. Remember you need to give something extra as bait if you want to hook new customers.
Better value proposition will help you to penetrate your target market easily.
9) Test your ideas
Test your ideas to know about its potential before you start a business from home. Take part in events and trade shows to offer your products as a sample to interested customers. If you have a potential client list, you can offer discounts and schemes as part of an introductory offer, take help of your friends and family members and distribute the products to them.
Ask for feedback from almost everyone you have offered your products to know about the actual response. It is better to test your ideas on a small scale before you invest a lot of money because opening and operating a new business entity is a risk as well as expensive.
Better be safe than sorry.
10) Assess your financial needs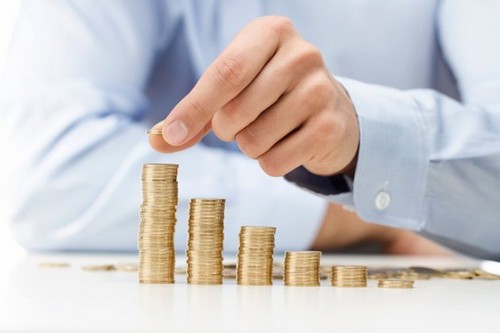 Assess your financial needs if you want to start a business from home. Yes compared to a business entity in outer premises, your business will need less finance and you can utilize the additional amount for other purposes.
Think about the working capital, inventory cost, initial costs, and marketing expenses. Make a budget and create a proper financial plan so that you can work accordingly.
11) Set up your office
Make space for your office if you have decided to start a business from home. Will you need a separate room or will you be able to manage from a workstation at the beginning. A computer and internet connection is a necessity along with a desk, table, and chair.
Buy proper stationery and if you think important better opt for an all-in-one printer that includes copier, fax, and scanner to make your workload lighter.
12) Choose a legal structure
Choose a legal structure if you want to start a business from home. If you are confused about the structure then you can take help of a business attorney or online sites to come up with the framework that will meet your needs.
You have the options of C Corporation, Limited Liability Company, Limited Partnership, General Partnership, and Sole proprietorship. File the necessary paperwork so that you can take a step closer to your dream of owning a business entity from home.
13) Open a business bank account
After registering your home business you need to open an account in the bank in the name of your business. Look for the best bank that will serve your needs better. You can opt for Business Savings Account, Business Checking Account or Business Certificates Of Deposit.
Make sure all your documents are in order because you have to show them to the proper authorities so that it can be documented as valid proof of your business.
14) Finance your business
Every entrepreneur is different from another. Some prefer to finance their business entity themselves as they do not want to start their professional life on loans and debts whereas some want to acquire as much as they can from others to keep their personal finance safe and separate from their business. SBA also offers loans to aspiring entrepreneurs and you can apply for it.
If you are looking for other loan options you can borrow from friends and family, financial institutions like banks, money lenders, credit cards and crowdfunding sites as a business loan.
15) Market your business
You have fulfilled your dream to start a business from home, but remember that it is a new enterprise and will need a proper promotional strategy so as to plant its feet firmly in the ground. Create your own website and link it with your Facebook page and Twitter account to let others know about your business.
In this socially active world, a website is a necessity that connects your well-wishers, customers, and acquaintances with you on a direct basis. Leverage social media marketing for the benefit of your business. Ask everyone to spread positive reviews via word-of-mouth publicity.
Create a referral program where everyone will refer your products to each other. This will create a strong chain and work beautifully in your favor. Marketing your business is an important step towards fulfilling your dreams successfully in life.
With time people have started accepting the concept of working from home. It is no longer a taboo and considered not worth exploring. Starting a business from home looks alluring as it seems like self-employment at its best.
Remember nothing in life is easy and you will have to work doubly hard to achieve your goals so that you can fulfill your dreams and gain success in all your ventures.
Liked this post? Check out these detailed articles on
Topic of Business
Alternatively, check out the Marketing91 Academy, which provides you access to 10+ marketing courses and 100s of Case studies.