Getting a good return on investment was a convenient thing through Facebook a long time ago. Split Test is the best way to figure out the kind of message that will resonate with your target audience and cause a maximum impact in minimal time.
But today, the competition is huge, and hence you need to struggle a lot to make up space for your brand in the crowd. Today, it is important for you to make a lot of strategies so that your ad reaches out to the right audiences, and you are able to get maximum views and clicks on your ad.
One of the most important things that are needed while you are creating an ad is elements.
With the help of the right elements, you will be able to get across a great ad that will surely get great traffic. But it is not that easy to understand about the right type of elements that has to be used in the ads.
For this, it is a great idea to test the ads beforehand before posting them permanently on the site. Getting an A/B test conducted is the best option in this case. Here are some of the ways that can help you to get the test conducted in the very right way.
Split Tests for Facebook Ads' Headlines
The headline is the most vital thing of your ad as it is the only element that is capable of attracting the traffic. Here are some of the ways how to split test of headlines can be done.
1) Asking Questions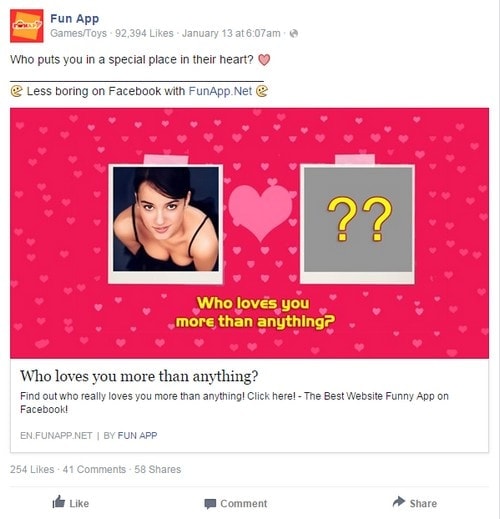 One of the best ways is to ask questions in your headlines. It creates curiosity among the viewer, and hence, there are higher chances that the viewer will click on the ad link to see what the answer is provided inside.
2) The Benefits
Why should anyone actually wish to check out your product? It is important to make the viewers feel that the product or service is beneficial for them.
Hence, the headlines can have benefits of a product or service in order to attract traffic.
3) Power Words
Power words are something that is very much influential and very much effective in grabbing the attention of the viewers in a huge way.
Words such as Free, Best, and many more are some of the common power words that are highly responsible that makes the viewer anxious to check out the ad at least once.
4) Scarcity Shown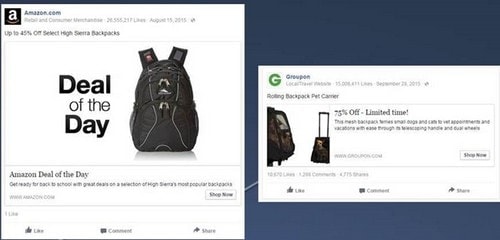 When it is shown that there is a scarcity of something or is available just for a limited period time, the rush increased for such things; this is the human tendency.
Hence, it is a great option to use headlines that speak about a product that is left in just a few numbers or about a deal that is about to finish up in just a few hours.
5) Combining Both Long And Short Titles
Though many experts recommend using short titles, there can be a number of times when the long titles can do wonders.
6) Positive and Negative Headlines
Of course, positive headlines are great in motivating the viewers to click on the ad. But there are times when a negative statement creates anxiousness among the viewers, and hence they wish to check out the ad and hence click on the link.
Split Tests for Facebook Ads' Body Copy
After the headline, it is also important to check out things in the body copy as it is again an eminent part of the ad.
1) Use Smaller Body Copy
Similar to headlines, the smaller body is always effective than, the longer ones. It makes sure to offer the results that you have expected from the created ad.
2) The Testimonial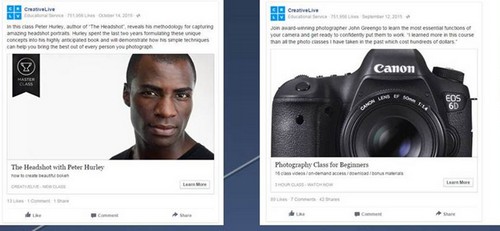 Normally, you will not find much of the ads with testimonials. But you can try testing the ad with and without testimonials. Just make sure that the testimonials are small so that the viewer does not get bored and can read it in one glance.
At times, testimonials can actually bring in great results.
3) Testing Call To Action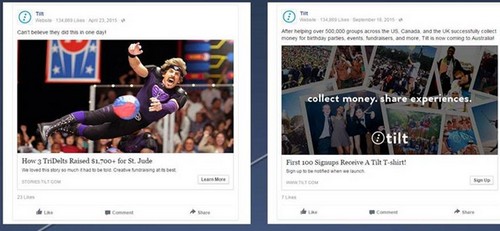 Call to actions is believed to be a great way to make people take actions. You can conduct the test with this variable also. Create a split test with an ad with the call to action button and then the other without it.
In the image above, one CTA is Learn More while another one is Sign Up.
4) Call To Action In The Body Copy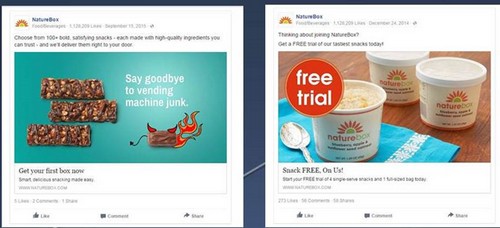 This can be another option that you can try to add the call to action button in the body copy. Similar to the above point, you can try again two ads, one with the call to action, and another one without it.
Split Test The Target Audience
Audiences can be grouped on the basis of a number of things such as their behaviors, interests, and many other demographics. If you do not have many variables to use in the ad, you can make use of the target to split test.
1) The Age Range
There can be a number of products and services that are for different age groups. Here the age element can be used to split test the ad.
2) Mobile Devices And OS
Today, there are a number of people making use of different devices and also different operating systems. You can also split test your ad based on the devices and the OS.
3) The Gender Category
Now, this is something that can actually provide such serious results. There are so many things that can be divided between men and women.
Hence, using this element for the split test of your ad can be a great option.
4) The Technology Adopters
There are so many technologies that have come up.
If you are someone who provides services based on such technologies, this is a great element that you can make use of. Select this element to split test your ad, and you will see the difference.
5) The Behavior Pattern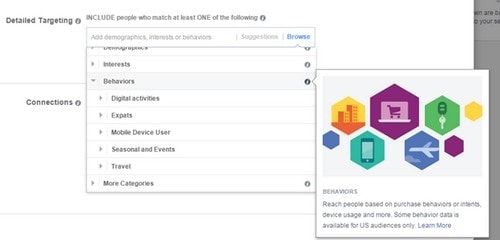 Behavior is a major thing that has a great impact on the viewing of the ads.
For example, if you have a site of technology reviews, and a person is a technology freak, he or she will surely go up to open the ad that you have posted related to your site.
6) Relationship Status
You may find it quite strange, but relationship status is one of the most important elements that can help in the test of the ad. Choose different most relevant status that you think will bring more traffic.
Split Test for Facebook Ads' Images
People who are not much into reading now, and they are more into media such as images. Hence, it is important that you have proper images in your ad.
1) Image Ad And A Textual Ad
An image can be with some texts on it or without it. Both of them have different impacts. To check which one will work best for you, have a test in between these two image types.
2) Display Of Products
There are two ways to display your products. The first one is the individual view of the product, and the second one is about real people wearing those products.
Have a split test in between these two images to check which works best.
3) Targeted Image And General Image
There are a number of times when the product is targeted in the image.
On the other hand, there are cases, where just a general image is used to describe a service. You can try out both and check.
4) The Logo
Are you thinking what sense does it make? Well, of course, it will make a lot of sense. It is all about the brand. You need to check here whether the brand name matters or not.
Of course, this strategy is for the companies who are already known in the market. Check with an image with the logo and the one without it.
5) Image Ad And Video Ad
It is said that short videos are doing really well today and can attract huge traffic. You can try checking this out by split testing in between image ad and a video ad.
6) The Free Term
Using the term free puts up a great impact on the audiences. Split test in between two images, one with the free term and with the one that does not have such free terms.
7) Single Or Multiple Image
This works great for products. When it is a single image, it has to be the image of the product from one single angle. When it is multiple images, the product is shown in different ways and angles.
Split test between these two variants to check which one can work well for your products. This does not mean that you need to use all of the elements together.
Use of different elements depends on a wide range of factors such as the type of products and services you are dealing in, the budget that you are investing in the ad and the testing, and many others.
Conclusion
A split test can help you in a huge way to check whether the ad you are about to publish is a perfect one for you or not.
You need to be sure that you are making use of the split testing in the right way. Making use of some of the relevant options from the above-mentioned elements can be helpful in your testing purpose.
If you liked this article, we bet that you will love the Marketing91 Academy, which provides you free access to 10+ marketing courses and 100s of Case studies.