"Spiritual intelligence is the capacity to conduct our lives in such a way that it reflects the deep philosophical and metaphysical understanding of reality and of ourselves discovered through personal experience during the systematic spiritual pursuit." – says Stanislav "Stan" Grof, a Czech psychiatrist, a researcher of using non-ordinary states of consciousness for purposes of exploring, obtaining growth, healing, and insights into the human psyche.
With the adept inclusion of Intelligence Quotient (IQ) and Emotional Quotient (EQ), Spiritual Quotient (SQ) offers the well-enlightened means of finding the real meaning of life.
Spiritual intelligence is way beyond believing in any religion, as it represents our drive for meaning and connection with the infinite. It has more to do with one's innermost self and thoughts than about religious beliefs. It is an individual's search for finding wisdom, inner peace, compassion, and self-compassion.
Spiritual intelligence is about detaching our heart, mind, and cultural influences to access our inherent inner knowledge. Spiritual intelligence is a higher level of intelligence above cognitive and emotional intelligence.
If you are also in the quest for spiritual intelligence, this post will dive deep into the world of what is the spiritual quotient and how you can be spiritually enlightened. Let us get started right away-
What is Spiritual Intelligence?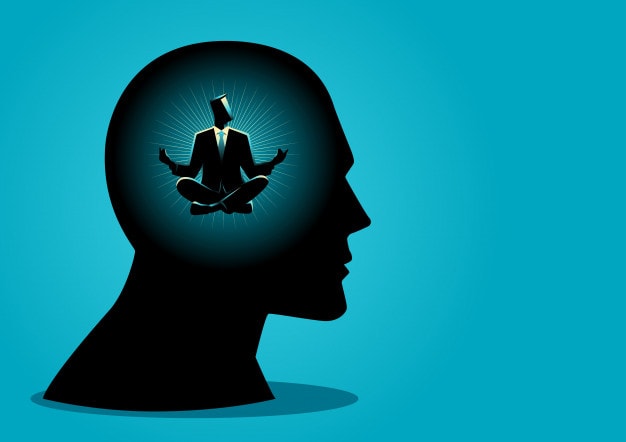 Spiritual intelligence combines the power of emotional and mental intelligence and ties it to the present.
The present is a more precise awareness of your immediate surroundings and application.
It focuses on your emotional and mental intelligence to the present compared to the past or the future. The present's essence is about shifting your attention from your ego to your soul, thereby facilitating greater clarity of mind.
Comprehension of Spiritual Intelligence
As discussed above, SQ is the conglomeration of IQ and EQ.
To have a better comprehension of spiritual intelligence, it is essential to understand all three IQ, EQ, and SQ in correlation-
Material Capital -> IQ = Rational Intelligence- What I think
Social Capital -> EQ = Emotional Intelligence- What I feel
Spiritual Capital -> = SQ = Spiritual Intelligence- What I am
Spiritual intelligence augments and enhances all other brilliance.
It can exhibit wisdom and compassion while maintaining inner and outer peace unmindful of the circumstances.
How can You Achieve Spiritual Intelligence?
Spiritual intelligence has everything to do with your soul and not the ego.
The main thing that stands between reaching the highest level of intelligence or spiritual intelligence, and you are your ego. Ego makes all your decisions about yourself.
Gaining spiritual intelligence is possible only when you rise above your ego or thoughts about your own body and mind and can think beyond your body and mind and concerning your surroundings.
Separating your thoughts about your body and responding to immediate circumstances without involving thoughts about your mind and body is spiritual intelligence.
Why is Spiritual Intelligence Important?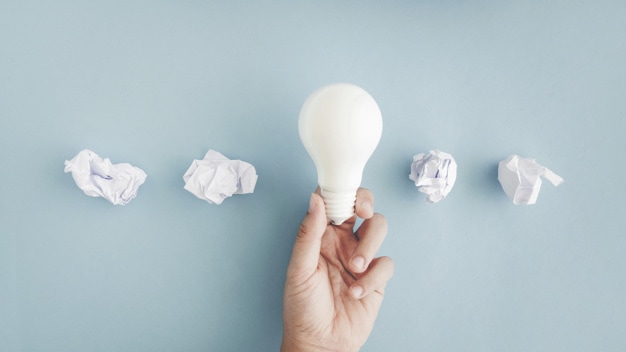 An understanding of the ego and the higher self helps to keep the higher self in charge. It makes us progressively aware of what triggers our reactions. Such awareness helps us stay clear of these triggers and save a considerable amount of time and energy.
It also helps us transform our actions to become more purpose-driven and value-driven.
Spiritual intelligence helps increase our awareness of our life purpose and the values hierarchy.
The more we understand the interconnectedness of all forms of life, the more strength we have in being a wise and effective change agent.
As we become more aware that we are not self-serving, our capacity to influence and affect reality increases exponentially, which is an essential skill for leaders and team members.
Understanding how to quickly and easily adapt to a calmer, wiser and more compassionate state can directly affect our problem-solving ability. It also helps enhance creativity and learning.
What are the Skills of Spiritual Intelligence?
There are twenty-one recognized skills that are derived from the awareness of spiritual intelligence. The skills are further categorized into four different phases of achieving spiritual intelligence-
1. Awareness and Complexity of Inner Thought
The first level of achieving spiritual intelligence focuses on the awareness and complexity of inner thought. It is the individual interior phase or quadrant. You will achieve in the first phase of better spiritual awareness to better understand these lines.
Own World View
Awareness of Mission
The Values Hierarchy
The complexity of Inner Thought
Awareness of Ego and Higher Self
2. Focus on Universal Awareness
Once you have attained a good understanding of self-awareness and inner thoughts, the next level is more focused on universal awareness than individual awareness.
This phase helps you combine the knowledge of individual awareness and an awareness of universal awareness. This phase will bring you to a level that recognizes awareness, such as these.
Interconnectedness of Life
The World Views of Other Individuals
The Breadth of Time and Space Perception
Awareness of Limitations and Human Perception
Spiritual Principles
Experience of Transcendent Oneness
3. Understanding the purpose of life and existence
Each level of spiritual intelligence moves you closer to a better understanding of the meaning of the purpose of your life and existence.
When you have better understood your awareness from the perspective of universal awareness, the next step takes you to the level of understanding your higher self and mastering your ego.
These are some of the changes you will bring about when you become more aware of these points.
Commitment to Spiritual Growth
Keeping the Spiritual Self In Charge Instead of the Ego
Living in Alignment with Your Purpose and Values
Sustenance of Faith
Seeking Spiritual Guidance
4. How Spiritual Enlightenment affects your relations and people around you
The changes that the above phase has brought into your life are augmented when you learn more about spiritual intelligence and its applications. Spiritual intelligence in all these above levels is about oneself, while the last phase is also about how these changes in your life affect your relations and attitude with people around you.
It could be people in your workplace or people in your life. The qualities that you are bound to achieve in the last phase are as follows.
Qualifies you to Become a Wise and Effective Spiritual Guide
An Effective Leader
Highly Improved Ability to Make Wise and Effective Decisions
A Calm Demeanor and Healing Presence
An equanimous Attitude Towards the Ups and Downs of Life
To attain these skills of spiritual intelligence, it is essential to pay heed to the key principles of SI. Let us understand them here and now-
7 Principles of Spiritual Intelligence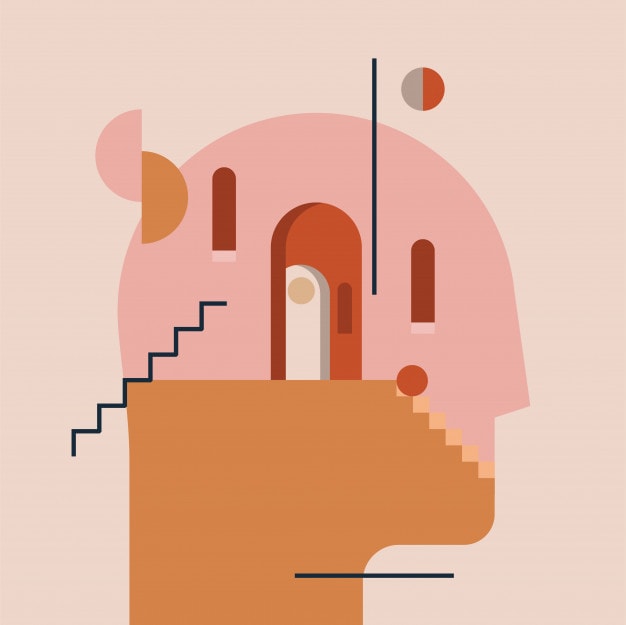 1. Spiritual Self-Awareness
It enables you to recognize what you care about, what you live for, and what you would die for. It will also empower you to be true to yourself and have communication with your deeper self.
2. Spiritual Spontaneity
It is based upon the ability to incorporate self-control, self-discipline, and self-empowerment, so you can let-go all your prejudices and baggage and be responsible for your action in a spontaneous manner.
3. Have spiritual vision and value 
It takes you into a deeper understanding of the things that inspire and rejuvenate you. It also tells you how your actions are going to offer value-addition to the world around you.
4. Spiritual Holism
Holism talks about a system that is integrated so that another part of the system defines a member. It encourages cooperation, and its absence causes competition and separation. Someone's disagreement with you offers you new opportunities to grow.
5. Spiritual Compassion
With this form of compassion, your spiritual intelligence will enlighten you to recognize and accept others' feelings and let you feel them. You will be able to feel the frustration, hurt, or anger of the person who has hurt you.
6. Spiritual Celebration of Diversity
Spiritual intelligence enables you to enjoy the beauty of variety. You will have the power of acceptance to understand different perceptions, and hence you will start celebrating the differences.
7. Spiritual Field Independence
If a situation demands, then this form of spiritual intelligence will empower you to understand standing against the crowd. You will not hesitate to be unpopular for the things you believe in.
In addition to these 7 principles of spiritual intelligence, some of the other crucial principles are humility and the ability to reframe. It will empower you to come out of short term thinking and see the bigger world of a highly awakened state.
Final Thoughts about Spiritual Intelligence!
Spiritual intelligence is something that can be achieved. We understand here that the ultimate qualities one can acquire from a deep understanding of spiritual intelligence are very important for success in life.
These qualities mark great leaders like Mahatma Gandhi, Martin Luther King, Nelson Mandela, and the like. They are some of the great exponents of spiritual intelligence. The changes they could affect the lives of others have been profound and liberating.
Spiritual intelligence should be the way of life of every individual. It teaches an in-depth understanding of the meaning of one's existence and how to achieve life's purpose. Every future leader should learn to internalize spiritual intelligence and bring about a desirable change in the world around them.
It is your turn now!
Share your Spiritual Intelligence definition based upon your comprehension of the SQ, EQ, and IQ concepts.