How can companies make their marketing more efficient? Modern marketing software allows firms to automate everything from lead management to social media to inbound marketing and analytics. Perhaps the best-known type of marketing software is Customer Relationship Management (CRM) software, but it is far from the only type available. Other packages handle everything from email tracking to customer acquisition to statistics. Here are a few widely-recommended programs that you can use to improve the performance of your marketing efforts.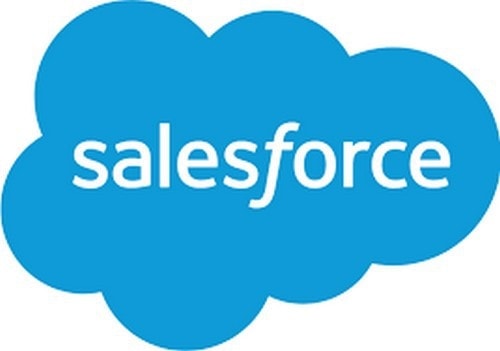 Customer Relationship Management software (CRM)
The primary purpose of all CRM or contact management software is to bring all information about your customers together into a single repository, allowing your employees to manage relationships better. They can also automate common sales processes and help monitor productivity and performance.
The best CRM packages tend to include the following four features at least, and can often be customised to the needs of your firm or industry:
Customer Data Management — Almost every CRM package will have a searchable database that allows you to store information about your customers (e.g. contact information) as well as relevant documents (like contracts and sales proposals).
Customer Interaction Tracking — This allows you to document conversations with the client that took place via email, on the phone, in person, etc. Some packages will have you log them manually, others can do this automatically with email or phone integration. Certain CRM packages even track Twitter, Facebook, and other social media interactions.
Workflow Automation — Workflow automation allows you to standardise the business process using calendars, task lists, templates, and alerts. A common example is automatically setting a task for the next step in the client acquisition process once you check off a task as complete.
Reporting — Reporting features let management track productivity based on the activities which staffers log in their system, such as based on the number of new contacts that are added to the database each day or how much revenue has been generated.
Specific CRM Packages
Salesforce.com — The leader in cloud-based CRM by far. Salesforce serves a huge range of industries and clients from small businesses to very large organisations. Being a web-based system, Saleforce can be accessed from anywhere with an Internet connection.
InfusionSoft — Primarily meant for small to medium-size sales and marketing operations, InfusionSoft is meant to simplify every aspect of lifecycle marketing. It includes lead generation tools for capturing visitors, marketing automation and email to convert leads, full CRM functionality for contact management, and E-commerce tools. InfusionSoft is notable for their one-on-one personalised coaching to help small business owners start using the system quickly and effectively.
NetSuite CRM+ — Whereas InfusionSoft is meant for the sales and marketing side, NetSuite CRM+ is a complete CRM solution for small to mid-size organisations. It is one of the only CRM tools that shows a complete view of customer interactions. It emphasises integration with front- and back-office operations, delivering sales force automation, customer data management, eCommerce, and much more. There is an iPhone app for mobile functionality, and like the others it is a Software as a Service product.
Non-CRM Marketing Tools 
Not all marketing software is CRM. Here are a few tools worth considering that help with other areas of a marketing operation.
Sigma XL — Sigma XL is one of the best known of several statistical tools that are widely used for statistically-driven business improvement methodologies like Lean Six Sigma. These packages assume a knowledge of statistics and process improvement techniques, they are not really suitable for the uninitiated.
Marketo — perhaps the best known all-around marketing management packages, Marketo provides campaign and engagement tracking across many different channels as well as easy personalisation and overall marketing-department management features (such as budgeting and calendaring). The company advertises it as built "by marketers for marketers."
HubSpot — Hubspot automates "inbound marketing," which is to say marketing techniques that rely on attracting the interest of customers rather than interrupting them. For example, content marketing to drive opt-in signups would fall under HubSpot's purview. The company offers a wide range of tools for social media, blogging, lead management, and analytics.
Yesware — Yesware is an email-only software package oriented to helping people close more deals by tracking the results of their email campaigns. It tracks email opens, provides analytics on an in-email basis, and helps marketers understand their user engagement better. It syncs with major CRM packages like Microsoft Dynamics, Salesforce, and Oracle CRM.
Alex Pejak is an economist currently working on a few projects in Australia. She is interested in topics related to market research and project management.