In this article, we discuss sharing economy and rental economy. The sharing economy is a practice of offering, acquiring, or sharing access to services or goods generally through a community-based online platform that acts as an intermediary between service providers and users.
Rental economy lets users directly utilize a service or product on rent without the use of any intermediary. There are many services that are now working on the concept of the rental economy.
In the current times, people are mainly focusing on renting things like clothes, cars, jewelry in the short term rather than investing money for their purchase. This is quite similar to a millennial idea, one that involves enjoying the current moment rather than spending large volumes of money on purchases of these things.
If you have also been intrigued about the rental as well as sharing economy then this fold will unravel the mystery for you and help you understand their difference. So, without any further ado, let us get started-
What is Sharing Economy?
In the words of capitalism, sharing economy can be defined as the socio-economic system concentrated around the sharing of resources, services, or idle assets among each other for collaborative consumption. by using an intermediary system.
The sharing economy short-term transactions of goods and services by using an online platform for connecting buyers and sellers.
Unlike the traditional business model where people hire people to manufacture products to sell to consumers, this model involves a community-based model of implementation for collaborative consumption. – And that is why it is also understood as a collaborative economy.
Some of the services like freelancing are also sometimes included in sharing economy and they are understood as Gig economy.
The gig economy is associated with flexible, freelance, and temporary generally involving connecting with clients or customers via an online platform. A gig economy can also be understood as a free market system in which temporary positions are common and organizations hire freelancers for short-term services.
Different sharing platforms like Airbnb, Vrbo, HomeExchange, Kickstarter, Indiegogo, and Uber are some of the classic examples of sharing economy.
What is Rental Economy?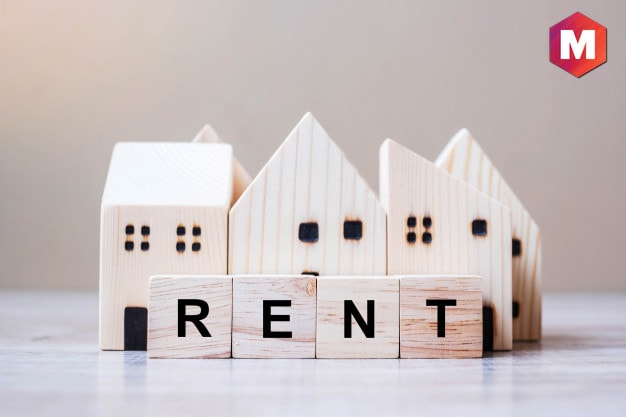 While the Sharing Economy is primarily focused on services connecting consumers, the rental economy is focused on business between customers and businesses without the use of any intermediary.
From furniture to rooms to clothes to cars, renting is the easiest way for the consumers to almost get anything to use for short-term as well as for long-term purposes. In the rental economy, the prime objectives consist of minimal obligations to clients and lower costs of products/services.
The most classic example of the rental economy is renting homes by to the tenants.
Different rental brands like Feather, Fernish, Everset, Haverdash, Le Tote, Rent the Runway, Gwynnie Bee and Joymode rent a wide range of goods from clothing and furniture to party supplies and experiences. They ensure collaborative consumption by removing the burden of ownership.
Difference between Sharing economy & Rental Economy
There is a very thin line between sharing economy and the rental economy.
They have a few differences, and simultaneously they have quite a few similarities as well. Let us first understand their differences-
Sharing economy incorporates intermediaries for handling some of the administrative tasks of connecting renters and service/asset/product owners. , as well as clients and service providers.
While on the other hand, the rental economy tends to be more direct and functions without the use of any intermediaries.
So, sharing economy is the more professional and trustworthy version of the rental economy.
Trust in the rental economy occurs on a per transaction basis while sharing economy often includes an online platform to build trust and alleviate the process of renting. In the rental economy, an individual focuses on providing services on a short-time/long-term basis to companies of different sizes.
The sharing economy provides a condition where families and individuals take out assets they have and rent them out to other people who need them.
The rental business primarily consists of people that provide their services on a part-time basis to their customers. For instance, Freelancers who complete their work based on the services they provide to people are examples of this category of people. Platforms like Airtasker and 99 Designs are fresh examples of companies that help individuals in providing services to their customers, thereby assisting them in freelancing. In addition to this, it also helps employers attract a good cap of talent from all around the world.
On the other side of the coin, the sharing economy focuses on groups and individuals who use any underutilized resources they own. Examples of such resources include free parking spaces, unoccupied rooms in the house, and some physical assets. Such people can easily make money by providing these to people who need the assets on a short-term basis. The perfect example of such a platform that helps in the facilitation of such an economy is Spacer. This platform is a P2P platform that can help people rent their services and resources to anyone in need of them.
Similarities between Sharing Economy & Rental Economy
As discussed above, sharing economy is nothing but an advanced version of the rental economy.
Sharing economy also involves the business models of renting goods and services for the short term as well as long term but with the use of administrative mediums which in most cases are online platforms.
So, both sharing economy and the rental economies are a type of collaborative economy or peer economy.
For instance, if car-sharing occurs directly between car owners and car users, it can be understood as rental services while if car-sharing occurs by the use of an intermediary platform like Uber that connects car owners and car users then such sorts of business models are the part of sharing economy.
All in all, both rental and sharing economy is directed towards collaborative-consumption based business models for short term as well as long term usages.
Growth of Sharing Economy
With the advent of different eras, the sharing economy has risen exponentially.
Large metropolitan areas include the same working space that is utilized by people, such as entrepreneurs and businesses as co-working spaces.
A co-working platform named WOTSO has several buildings panning Sydney and Australia and is an essential home to Sharing Hub which Spacer is an essential part of.
Unlike general transactions, sharing does not involve the transfer of ownership or a face-to-face exchange. Legal or verbal contracts do not bind it, instead involve feelings in the form of care or love.
It invokes a sense of altruism clubbed with the feeling of being in a community. The advent of the internet, for instance, has extended the idea of sharing where people extend themselves on online platforms without the actual transfer of ownership.
How has the Digital Era fuelled the Sharing Economy?
The availability of technology and omnipresence has alleviated the channelization of sharing economy.
Even the reason behind the conversions of rental services into sharing services like coworking, ride-sharing, crowdfunding, house renting, peer to peer lending, trading, reselling, niche services, knowledge and talent sharing, etc.
Through rapid communication online, it is now possible for people to communicate with each other quickly and negotiate their times and services in comparison to others.
The technology has made it possible for the sharing economy to be easily possible through the likes of electronic devices like smartphones and laptops, with a variety of domain-specific applications that serve multiple services.
One of the biggest drivers of this economy is the advent of Big Data.
This has led to increased collaboration between organizations and individuals, making everything possible at the click of the mouse, with everything you need being a stable internet connection! Cloud-based platforms have made it very easy for people in buying and selling things online.
All in all, the booming presence of digital and social media has added bold expression to the sharing economy. They have eased down the implementation and channelization of short term as well as long term services.
Digital revolutions have empowered the rental services to be more flexible and convenient to convert into sharing economy by using online and social mediums to meet more potential users and generate more profits.
Digitalization has made scope for things to be rented out that had never been thought of before. This is mainly because a large number of demand suppliers and providers are brought together on the same platform, exchanging similar interests.
Latent supply and demand are no longer the problems; the availability of efficient means of communication has made it possible to reduce latency and mis-spread of information. In addition to this, the costs of administration have also fallen drastically, making it very easy to carry out all forms of transactions in the market.
Criticism of Rental and Sharing Economy
To start with, several rental services around the world have been affected by the long-standing coronavirus pandemic. Some examples include Airbnb and Uber. These businesses have now shifted to a temporary basis of earning money.
Rental services comprise an ancient concept. For instance, there has been the evolution of car rentals that have been in place for a long time, helping those out who cannot afford to buy cars themselves.
Key reasons behind the criticism of the sharing economy are-
1. Sharing economy has regulatory uncertainty
In sharing economy, there is no certainty when it comes to regulating it.
Businesses that offer rental or sharing services may be regulated by local, state, or federal authorities, but when individuals offer long or short-term sharing/rental services who are not licensed, they may not follow the suggested rules and regulations.
2. Sharing economy may lead to serious abuses of buyers and sellers
Because of the lack of government oversight on the unlicensed sharing or rental services, sharing/rental/peer economy based business models may cause the sellers or buyers abuse.
Different cases related to hidden cameras, unfair treatments, etc. have been some of the examples of such abuses of sharing economy.
3. Online availability of personal information may cause racial or gender bias
Though online mediums have empowered and alleviated the channelization of peer economy or sharing economy, they also share key personal information on the web.
It may cause gender or racial bias based upon the personal information available on the platform, for instance, African-American would-be renters complained to Airbnb about racial discrimination by the room owners.
Rental Economy is Evergreen
Millions of people have been driven to this economy over the years, either by chance or by chance.
The most significant advantage of these conditions is the chance to work part-time, with the freedom to work as you please.
For specific projects, a large proportion of employers are now turning to the likes of part-time workers in place of long-term in-office employees. This helps them to capitalize on their hiring/recruitment costs whilst feeding on large setoff available skill.
Although such people might not enjoy the various benefits available to full-time employees, they have a chance to work multiple jobs as per their choice. There are a variety of available job opportunities they can choose from, giving them the flexibility; they need to penetrate multiple domains at a time.
With this economy's rapid growth, more and more employees are ditching their jobs to work part-time or short-term, as per their wishes and in their comfort zones. This is mostly preferred by people that are creative in their approach are quite experienced in their domains.
In the early 21st century, the sharing economy was widely used.
In the real sense, this takes place when consumers offer their resources which they are not currently in need of. This led to proper and efficient use of all resources available, lesser wastage of natural resources, and a decrease in the pollution that might have otherwise have occurred in the production of extra goods.
However, we are now witnessing a significant shift to the rental economy, both in terms of the mindset and the actual transaction of these goods and services. The change in mindset has chiefly occurred because this economy failed to live up to its name, with all corporations trying to play a part without actually making any contribution in the same.
These have essentially failed to the numerous societal goals that were set by the sharing economy. With time, people have now shifted to a C2C model that caters to a majority of services without any disadvantages to customers.
The areas of business that focus on the rental economy are more likely to prosper in the future, too, with a significant concentration on ideals that will continuously stay in the loop. These promise an efficient use of all resources involved in the transaction in addition to the more humane and efficient management of natural resources.
All in all, the rental or sharing economy is going to grow in high demand as consumers/users will always look for more cost-effective ways to purchase, fund, or find items.
Statistical Insights about Rental/Sharing Economy
Sharing economy and the traditional rental services projected revenue opportunity in 2025 is of USD $670 million
While the sharing economy or collaborative economy sector had 5% of the market in 2013, it is supposed to be around 50% in 2025
PWC said that car and room sharing, personal services, crowd-funding, video and audio streaming, etc might reach USD $335 billion by 2025.
78% of consumers know that sharing economy ensures a waste reduction
Here is a video by Marketing91 on Sharing Economy.
Rental & Sharing Economy Examples
1. Jewellery Rental – The Folly Boutique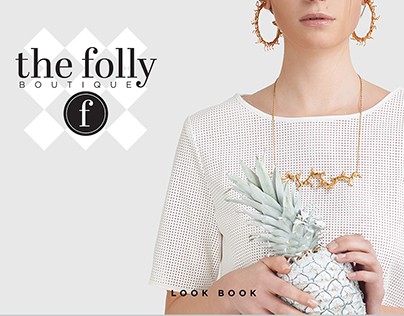 If you want to make money by offering your costly jewelry on rent to those who are looking for the best-looking jewelry then The Folly Boutique is one of the best sharing platforms.
2. Peer-to-peer technology lending service- Go Rentals
For fulfilling the need for specialized technology for a short-term project, Go Rentals can be your sharing service to use those technologies at lower prices.
3. Flexible, Shareable Workspaces – The Business Exchange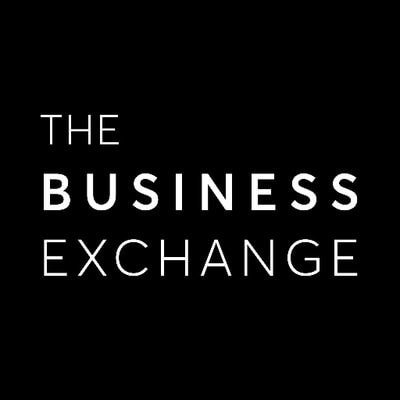 This sharing economy business idea is best for those who want to create a hub of business as well as a creative activity.
4. Peer-to-Peer Bike-Sharing Start-up Joyride
This sharing economy business idea is best for those who want to rent out their bikes or bicycles to others.
5. Accommodation sharing- Airbnb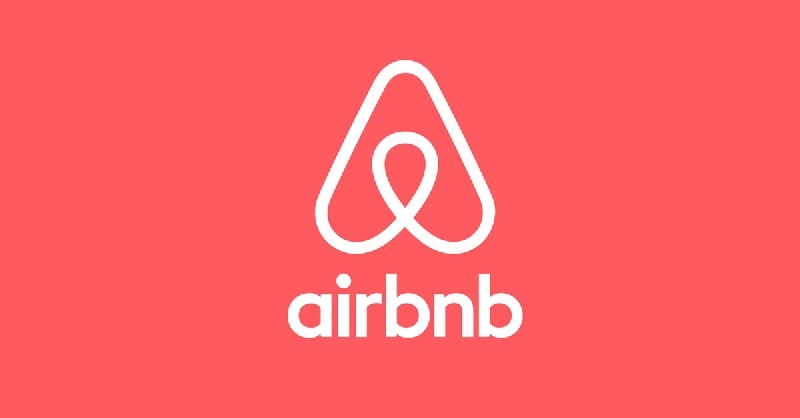 Airbnb, the rental online marketplace company based in San Francisco, California is often considered as the sharing economy exemplar. Airbnb has promoted itself as a medium of helping middle-class residents to enjoy a foothold in expensive housing markets.
Summing Up!
The "sharing economy" business models have been embraced by companies, entrepreneurs, and governments to offer new forms of opportunities to local, national, and international economies.
Encouraging collaborative consumption via different sharing platforms to let people enjoy goods and services in a cost-effective manner is the prime reason behind the success of the rental and sharing economy.
We hope this post would have helped you understand how these collaborative economies function.
Share your views about the future of sharing & rental economy in the comments below.