Self Regulation is conscious personal management by opting for a process that guides our feelings, energy states, thoughts, and behaviours for goal attainment such as ensuring impulse control and motivation, or resolving cognitive bias, an illusion of control and sickness behaviour.
According to social psychologist, Roy Baumeister, Self Regulation is comprised of four different components, and they are-
Standards of desirable behaviour
Motivation to meet standards
Monitoring of situations and thoughts that precede breaking said standards
Willpower
All in all, Self Regulation plays a crucial role in channelizing thoughts and associated actions that are acceptable, tolerant and dedicated to offering constructive outcomes such as learning, well-being, loving relationships, understanding perceptions, and having the power of acceptance.
In this article, we will delve into the world of Self Regulation and try to understand what it is and what the fundamental concepts of Self Regulation are. So, without any further ado, let us get started right away-
Introduction

Today, we're living in an era where people believe more in disloyalty, criticism, dependency, etc. and often forget to groom ourselves because of a lack of motivation and self-confidence.
We must stay boosted and have a timely evaluation of ourselves.
This not only helps in self-growth but also elevates your relations with others.
There is a definite need for all of us to introspect our lives and work on it for a better future, both- for the nation and our beings because the future depends on the young minds of today. To say this in simple words, we need to self-regulate ourselves.
The aim is to start, so it is easier to bring changes in behaviour and lifestyle at an early stage since once habits are formed, they are not quite easy to alter.
These behavioural values can be taught in you by your parents during childhood, or perhaps you'll have to work on them all by yourself.
In the words of Abhijit Naskar, the writer of Wise Mating: A Treatise on Monogamy-
"Self Regulation is not simply a moral characteristic. It is biologically healthy for both your mind and the body."
Definition
When we talk about moulding or adjusting ourselves into any situation, we are usually referring to Self Regulation; that is self-grooming.
Self Regulation, in easy words, is just a process where one works on themselves to attain a better lifestyle. For better understanding, it can be defined as a process wherein people indulge behavioural changes into their day-to-day lives.
If one refers to Self Regulation, what comes first in mind is working on your self and how one progresses their growth.
Not only does it involve bringing changes in the behaviour but it even includes self-monitoring, self-evaluation, setting goals for oneself, having reflective thinking, improving decision-making skills, doing appropriate planning, plan enactment, and also the management of emotions which is again a result of behavioural change.
Development of Self Regulation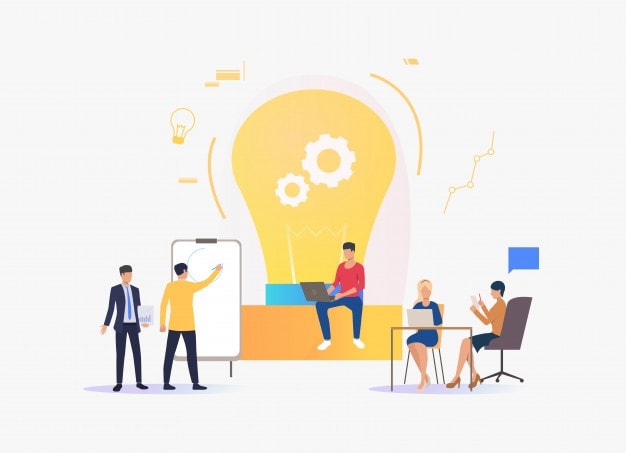 One's ability to self-regulate as a mature, adult being has its roots in your development and growth during childhood. Self Regulation is an important skill to develop and to learn. It is vital from both emotional maturity and social connections point of view.
Considering an ideal solution, a toddler who perhaps throws tantrums grows and develops into a kid who learns how to manage and tolerate uncomfortable situations or feelings or adjusting in different circumstances.
The child later evolves into an adult who is now able to keep a hold onto his impulses and control them to the extent he or she wants. These responses are even controlled during times of absurd situations.
To summarize the effect, maturity portrays the ability to encounter emotional, social, and cognitive threats in the surroundings or environment with utmost patience, calm, and thoughtfulness. Even mindfulness relates entirely to the ability to self-regulate.
To sum it all, development in terms of Self Regulation refers directly to the growth of a child regularly to follow customs and valued norms embraced and taught by parents or guardians or even grandparents.
Another meaning of Self Regulation refers to specific physiological or psychobiological processes. These processes function depending upon the situational demands and usually doesn't involve normalized scenarios.
The third perspective of Self Regulation comes from overviews in cognitive science. This shows that motivation and executive functions share roles in the process of Self Regulation.
Importance

One needs to understand that there is a bridge between a feeling and an action, and thus, you should always take time to think wisely and thoughtfully.
For this, you should make an excellent plan and wait patiently before coming on to a conclusion and showing it with your actions.
It is rightly said, actions speak louder than words, so, before you show it, think it through. Children are often seen struggling with this and surprisingly, a lot of adults too.
If noticed carefully, you'll see that lack of Self Regulation is one of the primary reasons for causing problems in life.
While a child who yells or is aggressive won't be famous amongst peers and might as well face repercussions for it at school, on the other hand, an adult with lack of Self Regulation is bound to face problems such as lack of self-confidence, low self-esteem and can even have trouble managing stress and frustration.
Talking about the importance of Self Regulation, Roger Rosenblatt an American memoirist, essayist, and novelist once said-
"The God worth worshipping is the one who pays us the compliment of self – regulation, and we might return it by minding our own business."
So, all in all, Self Regulation is essential because it lets you stay in touch with your deeply held values and teachings or social conscience.
It even helps you to express yourself appropriately. If implied in one's life correctly, Self Regulation lets you bounce back from failure and stay patient and calm under situations of stress.
Qualities of Self-Regulators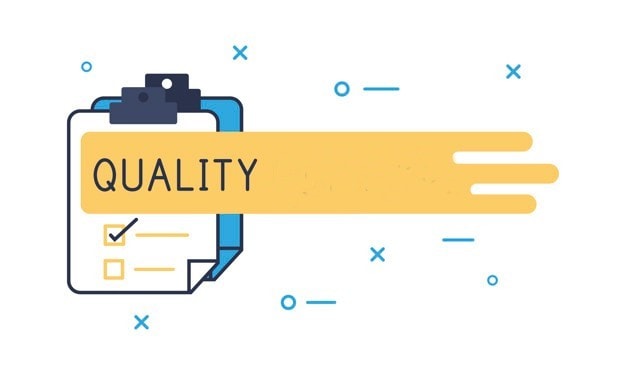 Now, you might think how can you control your anger in difficult and heated situations, and you might even believe that it isn't possible, but well it is. Self Regulation helps you achieve this and has more perks as well.
A person who himself or herself is right in Self Regulation tends to see the good in others, appreciate their qualities, and even help them grow. It's the positivity that spreads around and creates a healthy relationship with others and thus, a peaceful environment.
Besides this, self-regulating people dare to see challenges as opportunities. They know how to maintain open communications, and are certainly clear about their intentions.
A person who has been working on Self Regulation for a while knows how to react in situations, they put their best foot forward and effort, keep going through hardships, adapt to conditions quickly without throwing tantrums, remain flexible, etc.
Along with these qualities, they are well aware of how to take control of situations whenever necessary and can calm themselves when upset and are self-sufficient for themselves, to make themselves happy when feeling low.
Everything has its pros and cons, and how difficult the situation may become to deal with, one must positively continue onto their path of development and growth with Self Regulation as a medium.
By far, it has been made clear enough that Self Regulation refers to behavioural control processes, plus the ability to inhibit and delay impulsive responses in sensitive situations, to shift and adapt to different scenarios flexibly.
At the same time, to maintain an emotional balance to achieve and reach desired goals and direct behaviour and response, Self Regulation plays a critical role.
Every aspect of Self Regulation is essential as it reflects and puts light on the growing, maturing, and integration of several brain areas, particularly in the frontal regions of the brain.
This enables and ensures increased self-monitoring and even deliberate inhibition and prevention of undesired, inappropriate, and unwanted behaviour.
The strength and capacity to inhibit help and allows an individual to think before acting or speaking
Effective Strategies of Self Regulation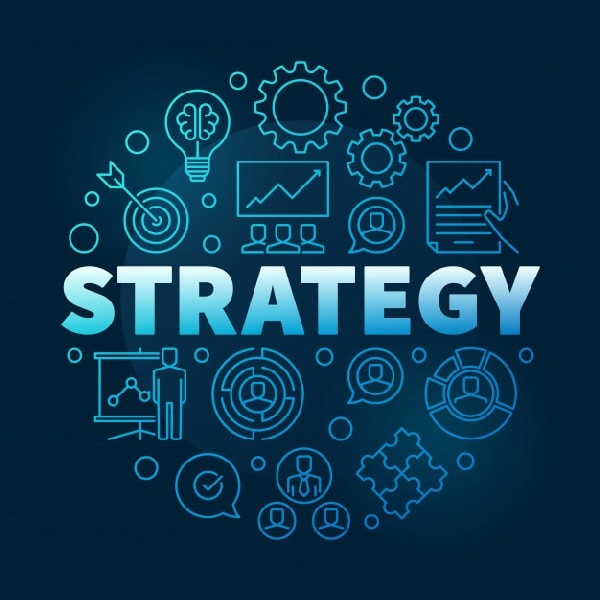 After discussing and concluding that Self Regulation is indeed essential, it is time to understand and go through the effect it has on individuals, be it children or adults.
Self Regulation is equally crucial for all and mustn't be neglected.
Despite it being so essential and necessary, ways, strategies or methods are still not taught to us of how to imply this in our lives.
Mostly everyone believes that- parents, teachers, and other people that a child would sooner or later grow out of the tantrums. It is just a phase.
However, it is not!
These tantrums that might turn up as the child being moody would prove to become a habit in the future.
Though, the tantrums phase is correct in most of the cases, yet, all children and adults can still benefit from learning concrete strategies as they act as the building blocks for setting a good foundation in the building of Self Regulation.
Common Problems associated with Self Regulation
You may face specific issues and problems during your development period in the course of Self Regulation. It can certainly start at an early age.
Anyone, a kid or an adult can struggle with Self Regulation because, either it was not taught them during childhood, or due to lack of strategies for managing situations of complicated feelings.
If this is left unchecked or an adequate amount of attention is not paid to this concern, it might lead to more severe issues such as mental health disorders, and risky and inappropriate behaviours such as substance abuse that can be objected in a public place.
Nonetheless, with proper care and concentration, a person can be taught of some high values with Self Regulation being the source and mediator.
Self Regulation & Yoga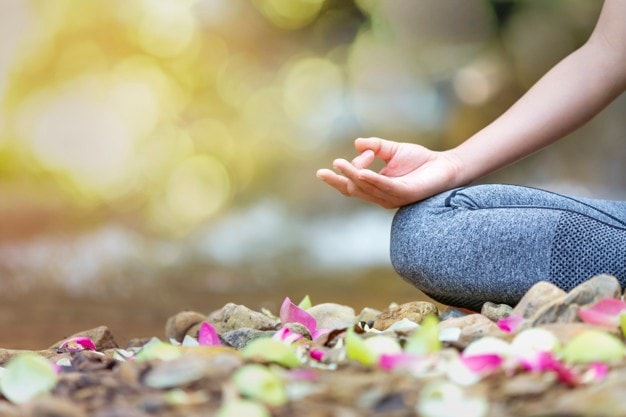 In case you want to practice Self Regulation, Yoga can be quite useful for you.
Deepak Chopra, an Indian-American author, and alternative-medicine advocate, while talking about the role of Yoga in Self Regulation says-
"Yoga stimulates different nerves in your body, especially the Vagus nerve that carries information from the brain to most of the body's major organs, slows everything down and allows Self Regulation. It's the nerve that is associated with the parasympathetic system and emotions like love, joy, and compassion."
Self Regulation Wrap Up!
Even though it is quite an intimidating task, but, Self Regulation if appropriately learned with the correct approach and strategies, can prove to do wonders for an individual and help them achieve big.
Once you've aced the art of balancing your acts, you will yourself begin to self-regulate more often unintentionally and this way it will become a vital part of your values and life.
Self Regulation, not just aids in maintaining a person's calm and zen, it even provides a healthy lifestyle if involved in routine without a break. Undoubtedly, developing Self Regulation skills will improve and nurture you and your resilience.
In addition to this, it will contribute to establishing the ability to face difficult circumstances in life.
So, what are your thoughts about the importance of Self Regulation in a contemporary lifestyle?
In case you have opted for Self Regulation Training, feel free to share your experiences and viewpoints with us in the comments.
If you liked this article, we bet that you will love the Marketing91 Academy, which provides you free access to 10+ marketing courses and 100s of Case studies.