Self-Actualization is a psychological concept wherein the highest needs of an individual have been satisfied and that represents the true growth of an individual. The concept was presented by Maslow.
When it comes to utmost bliss and satisfaction, spiritual growth is considered the most crucial factor.
Spiritual awakening is nothing but being aware of the self- it enables oneself to answer 'Who am I'. – Self Actualization is the very first step of that kind of awakening.
In this post, we will be talking about everything associated with Self Actualization, and how it plays a crucial role in emotional as well as business intelligence. So, let us get started right away-
What is Self-actualization?
Self is the most valuable treasure we possess.
We all have that inner self which is full of potential to achieve all of our goals and fulfil all of our dreams. Our passions can be followed by awakening that self.
The process of awakening and making the optimum use of the powers lying in our inner self is called self-actualization. It is a psychological term and is used frequently in therapies and counselling.
Self-growth or self-satisfaction is a necessary need for every individual to keep themselves motivated in their work.
If rightly put; self-growth or self-satisfaction is the crucial result of the process of self-actualization developed by scientist Abraham Maslow.  In this article, we will learn about the concept, the need, the relationship between growth and self-actualization, and how self-actualization radiates optimism.
Characteristics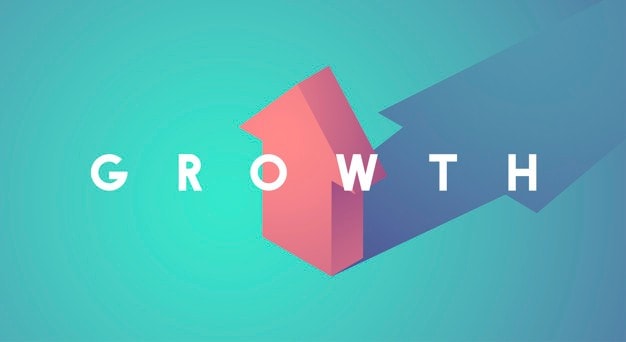 Self-actualization is the optimal stage in life where the person is happy about how they are, who they are, etc.
No thoughts of inferiority or popularity bother much to them because at this stage, they have already learned the art of not giving importance to things or opinions that do not matter in their lives.
People at this stage know about their craft or work better and continue to keep confidence in their work as they believe that better things always find their way.
When scientist Abraham Maslow brought up this concept of self-actualization in need of hierarchy theory, he believed that if a person is highly satisfied in their job or office, he tends to work harder each time which results in the accumulation of more profits and a happy environment in the organisation.
Maslow also emphasised the process of appreciating the work of the employees in the organisation to make them feel good about their work, which in return results in the sufficient growth of the organisation, as every person working for someone is somewhere working for his benefits, and they deserve to feel noticed.
The Theory of Self-Actualization in Maslow's Hierarchy
Various psychologists have worked hard to achieve this self-actualization.
They have devised therapies and methods to enhance the capacities of the inner self and make the best use of the potential lying within.
Abraham Maslow is one of those people who have contributed massively to develop human psychology and its beliefs. He has penned down his thoughts and ideas through the very famous 'Maslow's hierarchy'. It is also called the hierarchy of needs.
The lowest levels of this pyramidal structure have basic needs, whereas more complex needs occupy the highest standards. The peak of this hierarchy is self-actualization. One has to traverse this pyramid from the lowest to the highest levels.
According to Maslow, the basic requirements are that of survival, safety, affection and the feeling of belonging for a reasonably happy life.
Then come the self-esteem needs like self-respect and self-confidence.
Once all of these needs are met, then a man can work to his full potential, achieve his goals and fulfil his dreams. The pinnacle is self-actualization. One has to scale up the pyramid of Maslow's hierarchy of needs to reach this point. This science of psychology is highly relevant today and can be looked at as a way to live a successful and happy life.
Why is it needed?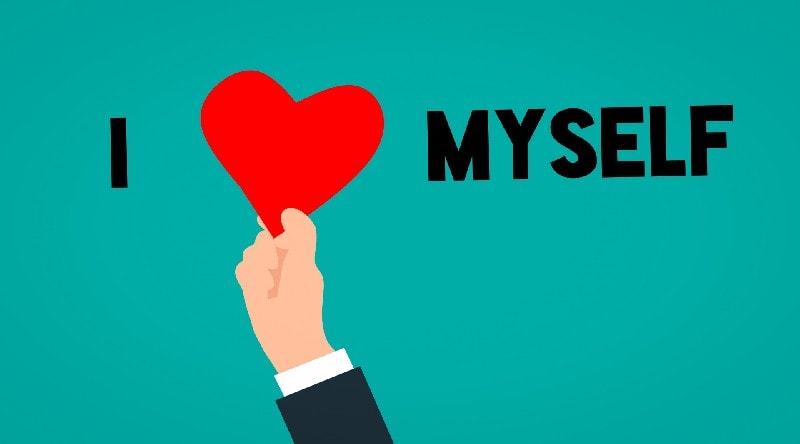 Self-Actualization helps in keeping the person motivated throughout their journey of work.
A self-motivated person is always better and happier than a person who lacks motivation in himself. People go here and there, talk to different people, and try to gain motivation every time but fail to keep themselves motivated.
The sole reason is that they don't give much importance to motivating themselves; motivation coming from oneself cannot be shaken under any circumstances.
Self-Actualization gives power to self-motivation and keeps a person always positive in every situation. A person, according to Maslow's need theory, remains motivated for a long time when the motivation comes from inside and not based on the outside world.
He further adds to the reason that to be self-motivated throughout a person first needs to accept themselves and then be satisfied from within to be motivated. The person who is not satisfied or does not want to accept the way of their living will always find himself being shoot by negativity, which is the biggest enemy of motivation.
Relationship with Growth
Growth is an ongoing process that continues until the time a person is alive or even after that.
Non-living things can live without growing, but a living thing cannot survive without increasing. To meet with the changing life, one needs to cope-up with the changing environment, and this filling of the gap between the dynamic environment and oneself is known as growth.
Self-actualization, on the other hand, is the key to self-growth. Both self-actualization and self-growth are related to each other and cannot be separated from each other in the process of acquiring excellent results.
Growth can only function at a stage where a person knows about its needs and acknowledges them by working harder to full fill those needs. It can be rightly put as the actualization of self is the process and growth is the result of self-actualization.
For example; a person who is aware of his needs and wants and at the same time has accepted his situation will be able to work harder with more motivation in his work.
This will end up, resulting in appreciation and acknowledgement from the different people around the person. In this situation, the person will keep working hard to be in that zone.
This is a situation of growth in a person compared to the person who doesn't want to accept his position and keeps ranting about the impossibilities which end up making him a pessimist and not welcomed by other people.
Such a situation can result in the negative growth of the person.
Hence, it can be concluded that growth and self-actualization are directly related to each other.
How it helps Optimism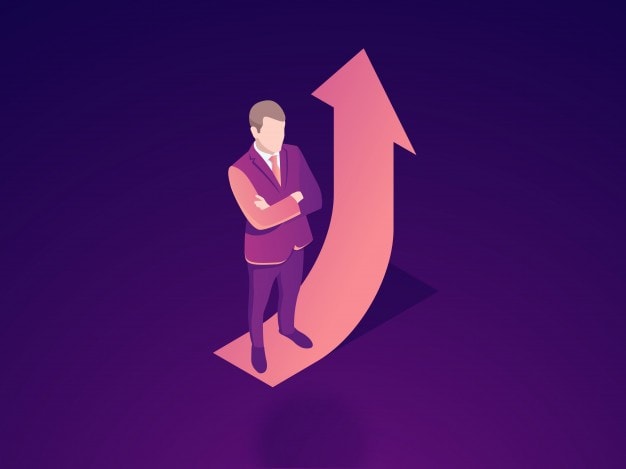 Optimism is a state where a person is always able to see good things lying in the worst of situations.
It is also true that a person cannot be motivated or optimistic all the time. Still, a self-actualized person is indeed more favourable than a person who is not self-actualized.
How self-actualization helps in radiating optimism in a person are as follows:
1) Self-actualization helps in developing a realistic mindset
A person knowing and accepting their situation tends to make decisions from a practical approach rather than an irrational point of view.
2) Self-actualization helps in taking others' opinions and perspectives
A man is a social animal. He lives in a society where every person has an opinion of his own.
The idea might be aligned or contradictory. Both ways, it should be respected and considered. Self-actualised people can have respect and lend an ear to what other people have to say.
They can accept all the shades of thoughts and inputs and choose the best of them. One cannot just cut ties with people who differ with their opinions. A democratic view should be maintained.
3) Self-actualization helps people to fight back with their issues
A self-actualised person knows that problems are inevitable, and their existence is a fact.
Therefore they instead select facing their challenges than giving up or running away from their situations as it is not a permanent solution for problems.
4) Self-actualization helps people have deep and emotional relations with people around
Self-actualised people do not make fake or shallow relationships. They have a deep emotional bond with everyone which they value and treasure.
They have empathy and compassion for all. Their conscience and intuitive morals are in place and help them through life.
5) Self-actualization incorporates the feeling of satisfaction amongst the person
A person who knows well about their life, their choices and their way of doing things do not need to confirm with others before taking any decision.
As every individual is different and so are their perspectives of life.
6) Self-actualization helps people survive autonomously in privacy and solitude
The most impressive trait of self-actualized people is their ability to survive independently.
On the one hand, they can take public opinions in a tremendous and positive stride and have a democratic view, and on the other hand, they can be fiercely autonomous. They own up to their decisions and choices and are confident about themselves.
They do not let failures or adversities bog them down and are continually improving themselves in some or the other way. They work on themselves and connect with their inner self in privacy and solitude.
7) Self-actualization is the final stage
A person now has arrived in this stage of life that they have accepted themselves for who they are, have already crossed millions of road-blockers on their way back and hence will always find motivating people around them.
They have a stable set of mind as compared to a person who is still struggling to figure out his life.
8) Self-actualization helps in being grateful for life
Life is said to be found in bits and not in the biggest.
A person who reaches the zone of self-actualization learns the art of accepting and appreciating each and everything that comes in their way.
It makes them have a hold on their life and the journey they choose.
Importance for Businesses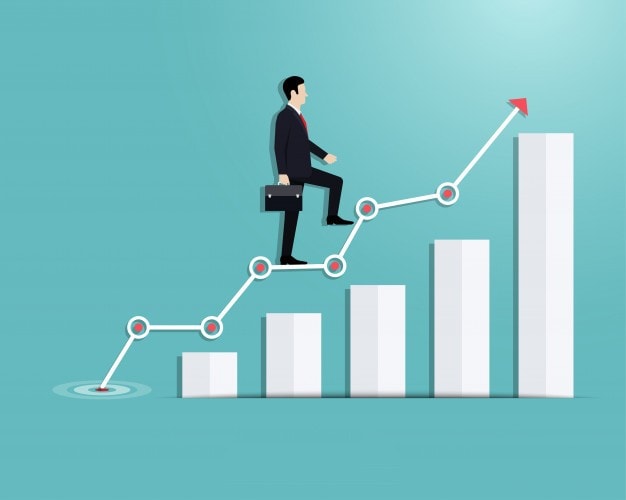 Self-actualization is the quality under which one looks at the world around as well as peeps into his self. It is a mirror of one's personality.
In today's time where everything is moving at a fast pace, everything is changing at a standard rate; it is very that people appreciate and acknowledge each other work to keep them motivated in their journey.
Without motivation, one cannot work in a peaceful state for an extended period. This motivation comes from the roots of needs, and hence one must know what they want and what they need from life.
In this world of competition and constant growth, one may face a lot of struggle to maintain his quality throughout.
Still, they should never give up instead of fight against their problem to keep themselves motivated. Self-Actualization in today's world can help a person be positive about their life in the worst of situations.
As time is moving, people are becoming more and more materialistic, but self-actualization helps in keeping people down-to-earth and humane towards others.
In today's day and age, people have become competitive and high-spirited. All of these qualities are necessary for success. But, one can celebrate this success in every real sense only if he knows the actual value of that happiness.
Self-actualization is not dependent on the age, gender, nationality or any other attribute of the person. It solely depends on their outlook, their idea of a happy life.
A more satisfied or Self-actualized person lives their life happily and satisfactorily.
They find dignity and integrity in their work and develop a sense of respect for the people around them. They don't rely on demands or plans that cannot be achieved in a real-world scenario.
These are the reasons why they have a more productive life than people who are not self-satisfied.
In today's times, humanity is dying, and real emotions are drying up.
That adds to the woes of the people who crave absolute goodness and peace. Here, one needs to understand that these vices can be eliminated if you focus on self-development.
If you stick to your ethics and morals, no force in the world can stop you from reaching the apex of self-actualization.
Goodness, peace and satisfaction rest within us. When we reach a point where no external factors can affect that, we have attained the power of self-actualization.
Self Actualization Wrap Up!
Self-actualization is a lifelong process and can help people dig out the best from within themselves.
Their potentials are used to the best of their capacities and can catalyse the process of achieving success, happiness and absolute peace in life.
With the help of Self Actualization strategies, one can enlighten and empower oneself to stay motivated in all favourable and unfavourable circumstances.
How important do you consider self-actualization for the individual as well as for the business growth? Update us with your thoughts in the comments below.