Scalability is the ability to be changed, increased, or expanded in size, efficiency, or scale at the time of greater operational demands.
Scalability can be understood as the adaptability to perform with the same amount of efficiency and dexterousness when there is an increase in the workload or scope. It is inevitable for sustainable business growth
It is relevant in both money related as well as business management and operational strategies.
All in all, scalability represents the capacity of a substance to withstand the inflated performance pressure because of development, without facing any fatigue and decreasing efficiency and productivity.
In the contemporary business models, scalability keeps on picking up prevalence, and the main reason behind this has been advancements in innovation, technology, and automation. This post will take you deep into what scalability is and its relevance in today's world-
What Is Scalability?
Scalability can be understood as an essential trait of an individual, organization, model, operation, or function that depicts its ability to adapt and perform efficiently and effectively under the extended demand, workload, or pressure.
So, a scalable framework will have the ability to keep up or even increment its degree of execution, proficiency, and performance even at the time when it is tried by the substantial or chockfull increase in the demand.
What is a Scalable Business?
A scalable business concentrates upon maintaining and improving the gainfulness, effectiveness, and productivity of its services even when the tasks at hand increment with the change in demands and needs.
Comprising such ability can begin from the center of the business' structure and its working strategies. Therefore, the process of making a business scalable starts with the business-structure building up a lot of leaders and managers who run the activities with specialized ability.
These leaders, supervisors, and managers ought to comprehend their obligations well and their responsibility in making the associated members and systems scalable as per the hierarchical needs of an organization. For making a business scalable, all the investors, shareholders, stakeholders, advisors, and workers should be aware of the associated dynamics of a scalable business in their niche or industry.
Now, after understanding what scalability is and what a scalable business is, let us have a look at some of its core characteristics-
Key Characteristics of Scalability- Features of a Scalable Business
1. Having the ability to adjust, evolve and improve over time to the new demands and workloads
A scalable business needs to have the ability to make the necessary modifications as a rule comprised under development strategies for the upgrade and expansions.
It is also associated with the ability of individuals utilizing different innovative frameworks and facing changes in the technologies. All in all, the core of scalability is related to the adaptability of associated individual, model, system, or organization.
2. Scalability associated with an organization is all-purpose and multifaceted
You can find scalability many-sided in your business channelization. It can be significant in your operational network, documentation, specific types of equipment, and training aids, etc.
Frequently, the ability to be scalable of one segment will tie into the scalability of another segment of an organization. Therefore, managers, leaders, and heads should know about the importance of interrelationships between their workers and resources in making the organization scalable.
3. A Scalable Business likewise relies upon the adequacy of communication
The scalability of a business depends upon the effective communication inside the organization with the workforce as well as outside the organization with customers, clients, and stakeholders.
Also, a scalable business should ensure consistency in its brand messaging, as it lets the target audiences comprehend and become convinced into opting for the associated product or service.
4. Scalable businesses incorporate adequate tools and instruments for scaling assessment
Scalability for business demands different devices and tools for facilitating the evaluation to ensure scalability at each level. In this way, the administration of the business is facilitated, and the effectiveness of tasks increments essentially.
Capital planning likewise gets alleviated in a scalable business with expanded effectiveness in tasks and operations because of the effective evaluation of scaling at different levels.
Why is scalability important for a Business?
When a business develops, its principal objective is to keep on satisfying the needs of its audiences and fulfilling the market demands. Here, it is important to understand that market demands are rarely static.
They keep on shifting gears as individuals' inclinations and tastes change and as technologies, assets, and resources stream all through the accessibility.
To be effective in all such situations, a business needs to be scalable to change and optimize as per the changing and increasing necessities and needs in the market. Scalability additionally matters at the time when a business develops and optimizes its market presence, as business expansion implies working with more clients, customers, resources, information, and data.
Therefore, businesses have to have an approach to deal with these expansions to avoid poor performance, helpless client relations and brought down repute.
On the financial front, scalability is also advantageous, as it brings down what you wind up paying out. For instance, if you buy a technology system for 1 million users, and your workforce increases from 50,000 to 1, 00,000, then you would not need to replace your system.
Similarly, if you buy cutting edge tools and instruments, it won't become obsolete for many years to come, and you won't have to place money for purchasing new tools or devices.
So, all in all, a scalable business model is not only more efficient and effective but also offers better returns on investments.
Role of Technology for a Scalable Business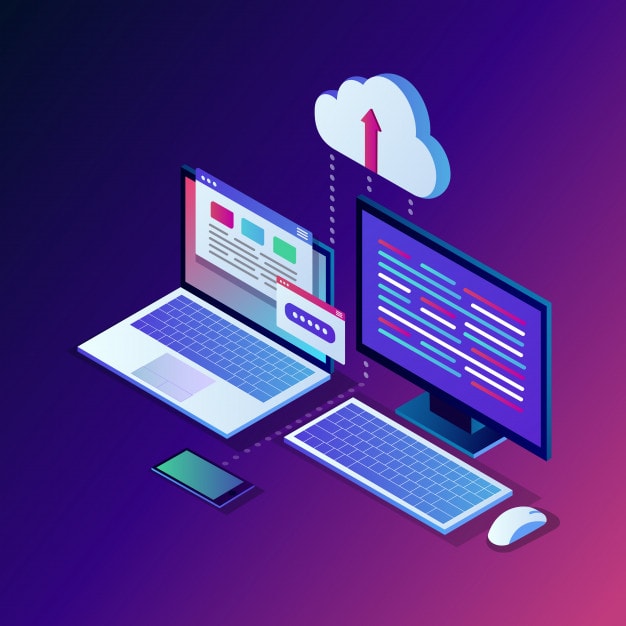 When it comes to going through different transitions during expansion, growth, and increase in workload, technology goes hand to hand with scalability.
The process of empowering a business to be scalable is driven through the adept use of technology and innovation. To empower a business to adapt to the new trends expanded reach, and optimized demands, technology plays the most crucial role in alleviating the process.
For example, IT organizations find it quite simple to scale their procedures. Since these organizations are well informed about state-of-the-art technologies, they use the Software as a Service (SaaS) way to deal with managing stock and other organization operations that ease their operations and empower them to scale their business as per the new changes easily.
Technology eases the process of handling more clients, widening the reach of business, channelizing the toughest of operations, and optimizing the outputs for a scalable business model. Processes like customer acquisitions get alleviated because of the different tools of online advertising.
Insurance companies can actualize online advertising strategies to convert more users for their online mediums that ultimately optimize personalization in their services, which increases audience reach and ROI.
Different technologies used in scaling also include labor-saving tools like Automated Warehouse Management System utilized by big retailing companies like Wal-Mart and Amazon.
Role of Scalability for Small Businesses
All sorts of businesses to be scalable on different levels need to optimize its growth, market presence, and revenues.
In the same way, small businesses also need scalability, since they are the ones with the greatest potential for development and optimized market reach.
Small businesses need to be more cautious with the restricted resources they have, and that is why, to optimize their performances at the times of changes in demands, they should incorporate scalability.
Being able to foresee the new trends and staying prepared for all those changes is crucial for any small business. Owners, leaders, supervisors, and managers of such organizations need to have scalable abilities, so they can empower the organizations at the time of expansions, changes, and increase in the workloads.
Final Thoughts about Scalability!
On the concluding note, we hope you would have understood that scalability is related to organizations, workforce, technologies, and business expansions.
In all the cases, a scalable business alludes to the capacity to adapt, especially concerning development and expanded demand without compromising the quality, efficiency, performance, and productivity.
All in all, it is fundamental to add competitiveness, proficiency, competency, and adaptability.
Businesses have to be especially aware of scalability since it plays the most pivotal role in optimizing the returns from the investments.
What are your thoughts about the importance of scalability for contemporary businesses?
Do you think that the performance and profits of scalable businesses are more in comparison to the businesses that are not scalable? Share your views with us in the comment section below.