When you have an online business, then one of the most important goals that you have is to get more and more sales for the business.
There is no doubt about the fact that online businesses have a tough competition to deal with. So, the only thing that matters at this point is to make sure that you get as many sales for the company or the brand that you have.
With the help of the right sales tools for your business, you can be able to automate the immaculate channelization of your sales funnel that offers better lead generation, nurturing, and conversions.
This is undoubtedly an essential thing that businesses have to keep in mind. With the increase in sales, people will be able to make sure that they get more and more profits for the business.
So, there is no doubt about the fact that if you want even a little bit of success for the website and the online business of yours, then you need to concentrate on the immaculate channelization of the sales funnel.
This is one of the best ways to make sure that you always stay ahead in the race, and no one can come close to you. Not to mention the amazing profits that you get.
However, anyone who has ever had a business online will tell you that it is not that easy to get the sales. You need to make sure that everything is perfect if you want people to buy the products and the services that you have.
So, what is it that will make the people ultimately buy the products and the services that you have to provide?  – Automating the process of connecting, convincing, and converting the leads by incorporating the personalization in the marketing strategy.
Sales tools for your business will empower you to channelize this process in an automated manner and will also alleviate the implementation of your marketing strategy.
There are many different sales software options and tools that are perfect for businesses these days. You will be able to use these tools in the best way as well.
So, before we go any further, let us understand why do you need these tools, and later, we will be talking about some of the most important sales tools and how can they help you out.
Why do you need Sales Tools for your Business?

The sales tools and software options are the things that are used by the businessmen to make sure that their sales are going through a phase of increase. These tools help in the lead generation and the closing of the deals as well.
With the help of the software and tools, the businesses will be able to get many different benefits that can be used by the large as well as small business organizations.
So, there is no doubt about the fact that if you are using these tools, then you will be able to make sure that your business reaches its maximum potential for sure.
One of the main reasons why the sales tools are so important is because these tools help in the tracking of the sales that can help the company in getting the boost that it requires so much.
So, why wouldn't you want to use these tools, right?
Well, that is one of the main reasons why such tools are so popular. So, while you are reading this, let us get started with some of the best and the most useful sales tools that will help your business reach the heights of success for sure.
However, that is not an easy task because there are so many different options for you to choose from.
Well, when you need help, then you can count on us. We will provide you with the information that you need to have for sure.
1)  HubSpot Sales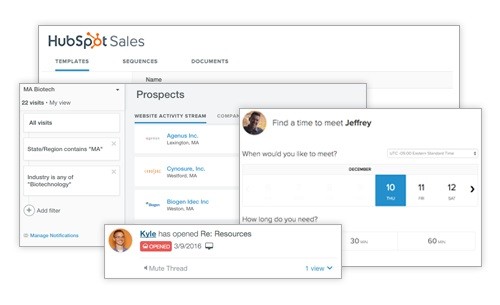 Here we have one of the most important tools that you can use to make sure that you can build a fully functional and relevant process of sales for your companies.
One of the most amazing things about HubSpot Sales is that you don't have to be a coding expert in using this particular tool because it is one of the easiest ones to use for sure. You will be able to follow up on the reminders and the emails without really making them monotonous.
Doesn't that seem like a great option?
Let us have a look at some of its key features-
Automate Outreach Without Being Impersonal
Create and Share Email Templates
Follow Up Flawlessly
Make Deals, Not Data Entries
Track Your Entire Pipeline
2) Pipedrive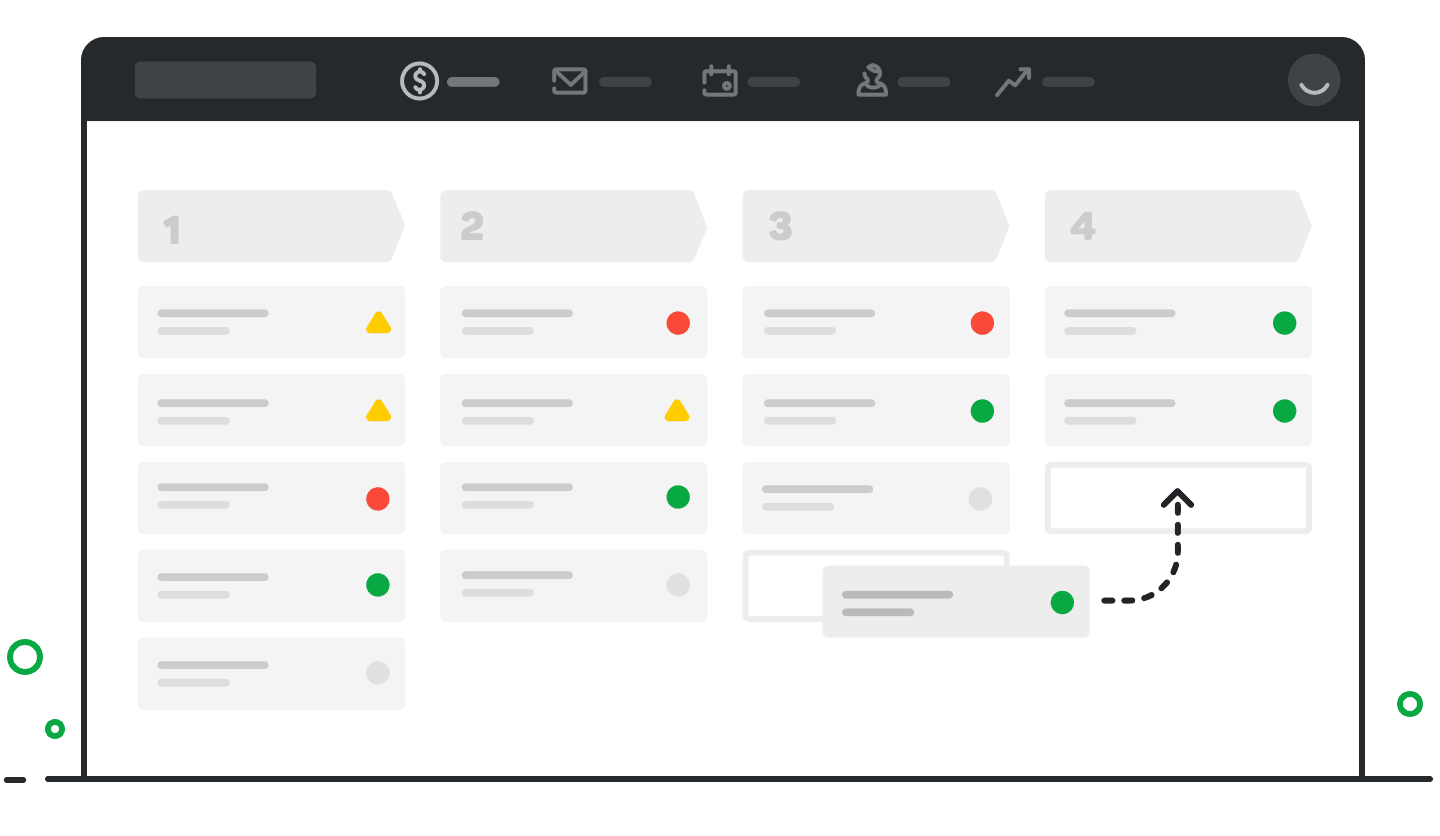 For those who want to have a solution that would help in managing the sales pipeline and that too for the CRM tasks, then Pipedrive is the tool that is going to help them out for sure.
It is one of the best ones because it used the activity-based methods of sales and then it also helps in streamlining the entire process of the sales so that you are easily able to transform the deals that you have into successful sales.
So, there is no doubt about the fact that this tool is one of the most important ones to use.
Some of the notable features for you are-
Activity reminders that will help you keep you on top of all activities & deals
Sync all your activities with Google Calendar
Editing, completing and adding new activities on the go
Customizing activity types to meet your needs
Pipeline Management, Email Integration and Activities Management
Sales Reporting and Sales Forecasting
3) Freshsales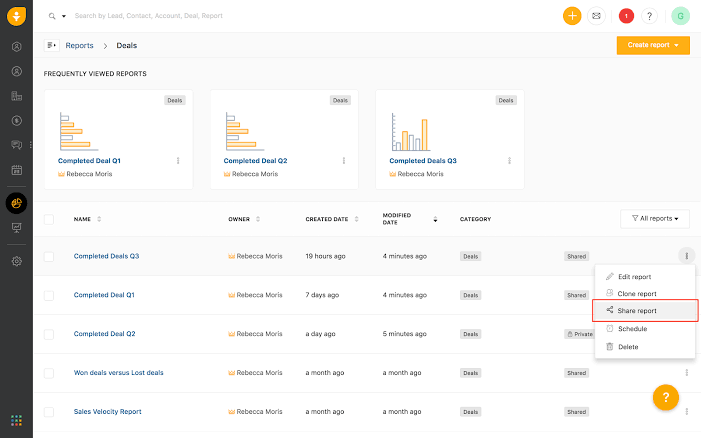 This is another one of the tools that are effective and amazing in the best sense for sure. The tool can be used for the effective sales automation of the products that are compatible across the different platforms that we have.
Some of the most common features of the Freshsales are that as trending reports, sales activity files, deep analytics, and so many other functions.
These are the functions that you need to get a hold of if you want to make it big in the industry and drive sales to the business of yours.
Important features you need to pay attention to-
360° customer view
Lead Scoring
Auto profile enrichment
Appointments, tasks, notes, and files
Auto lead assignment
Visual sales pipeline
Simple drag-and-drop navigation
Website and in-app tracking
Behavior-based segmentation
4) Groove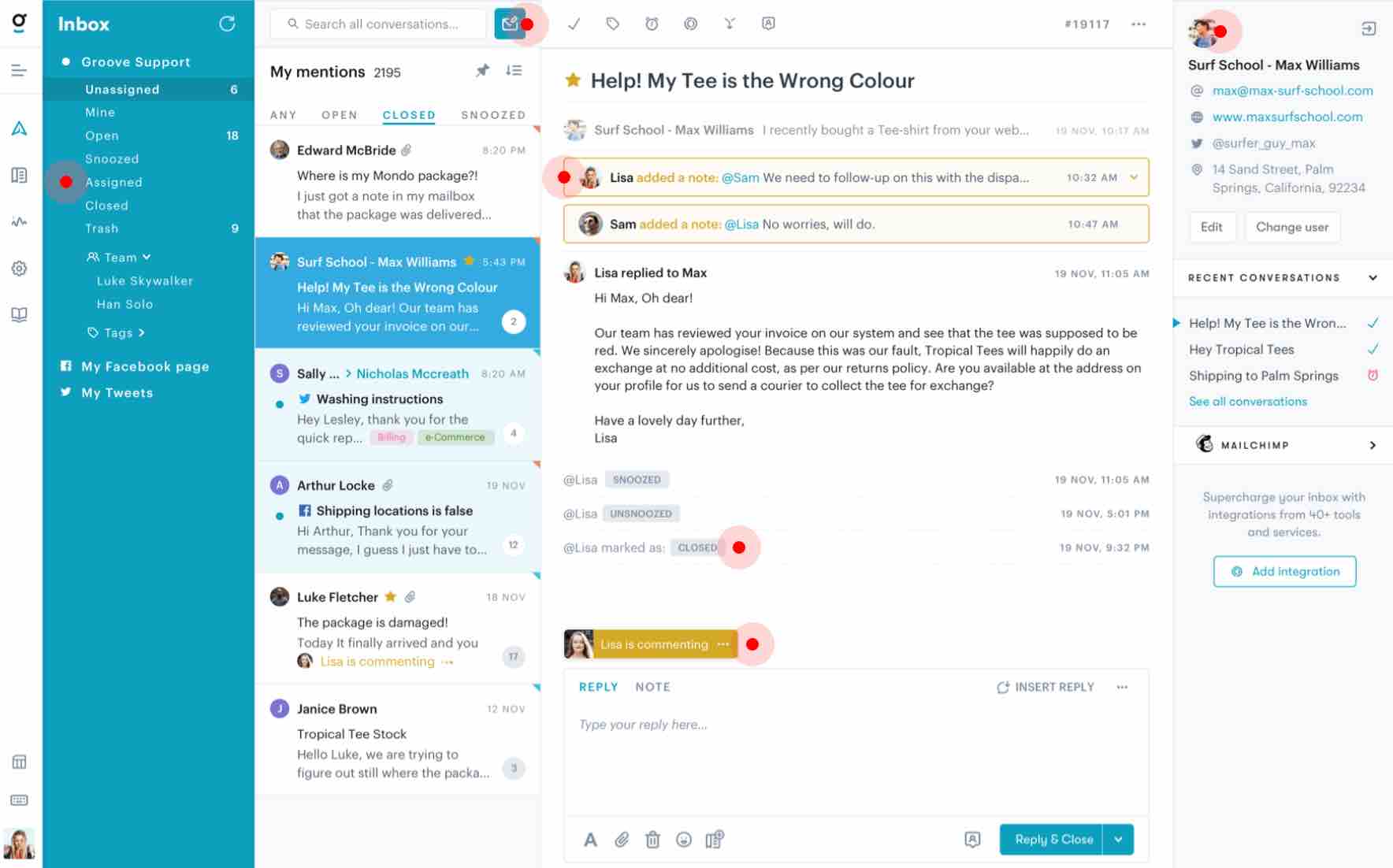 When you need quality sales management, then Groove is something that you need to look into. This amazing software is full-featured and can be used by any company that deals with sales.
It has a very robust system which makes the streamlining of the different sales pages a lot easier than you might think.
So, there is no doubt that your reps will be able to close different transactions in the best way with the help of this particular tool. So, why don't you use this and see how it works.
Some features that need your attention here are-
Grow pipeline as a team
Engage your top accounts
Watch productivity multiply
Onboard new reps faster
5) Bitrix24
Another one of the most intelligent sales tools that you can use when it comes to driving the sales into the business is Bitrix24.
Well, the specialty of the tool is that it makes sure that the businesses can collect important information with the help of the internet.
So, the application will help in the organizing of the B2B deals as well. Apart from that, you will also be able to make sure that the information is listed in the way that you like.
Now, doesn't that seem like something that you want to do?
Let us have a look at some of its features-
Business collaboration platform
Lead Generation
Lead Enrichment
Lead research 'on the fly.'
CRM and document management
Tasking along with time management, and project management
6) TradeGecko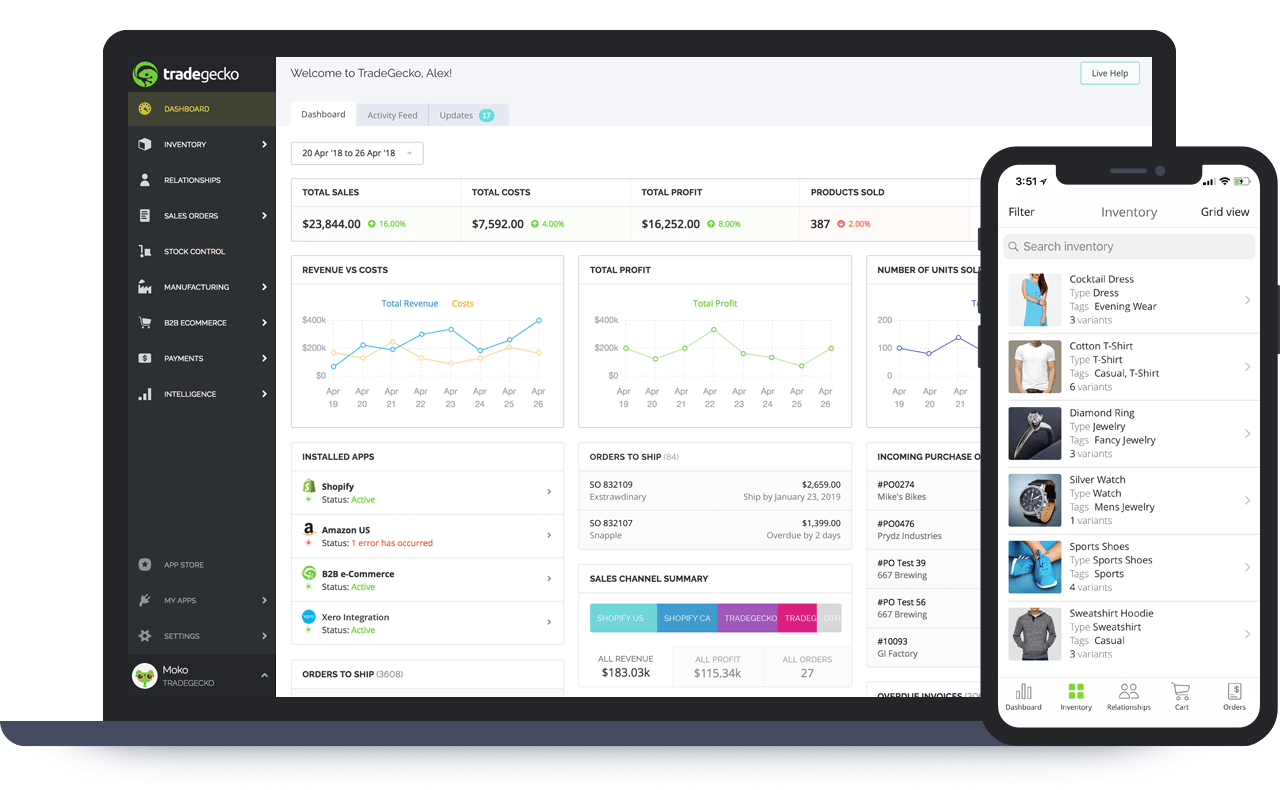 Here we have another example of a great tool that can help in inventory management. The multichannel Distributors can use this amazing tool to manage the sales that they have.
TradeGecko helps in the streamlining of the sales, and then it also helps in processing the order. If you want to make sure that your business goes well, then this is something that will help for sure.
Its key idiosyncrasies are-
Inventory Management
Orders & fulfillment
Relationships
Intelligence
Some of the special tools from TradeGecko are-
TradeGecko B2B eCommerce Store
TradeGecko Mobile
TradeGecko Payments
7) Brightpearl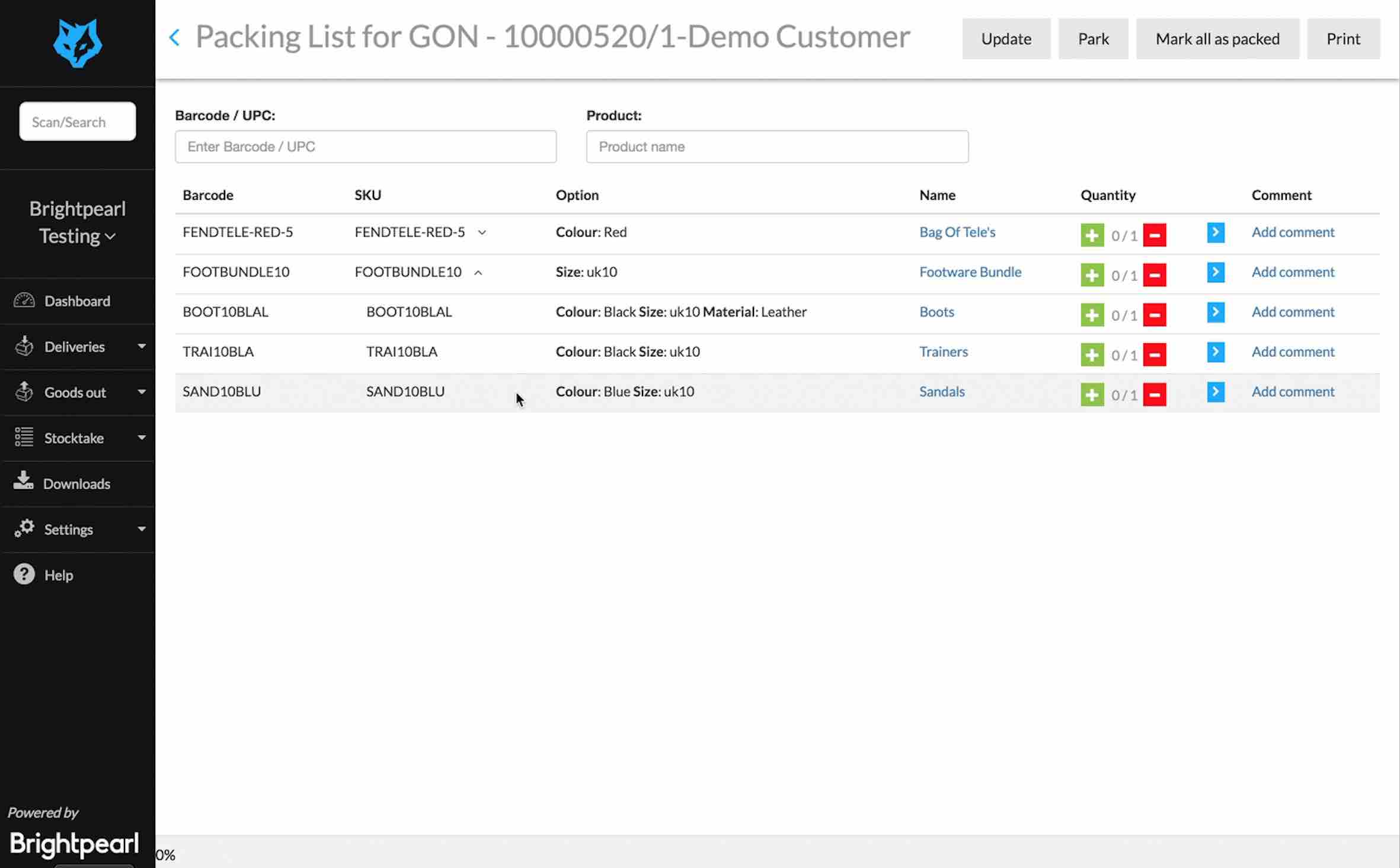 Well, this is another one of the multi-channel platforms that can be used by companies who want to make sure that a reliable service is managing their core business.
There are some common features that the tool has and it includes invoicing, quoting, CRM, the point of sales software, order and inventory management, and much more.
It will empower you to grow efficiently, plus you will also be able to delight customers and make smart decisions.
You can choose Brightpearl for-
Sales Order Management
Inventory Management
Inventory Planning
Shipping and Fulfillment
Warehouse Management
Retail Accounting
Purchasing and supplier management
Workflow Automation
Reporting, Payments, CRM, POS
8) Bpm'online sales
Well, here is another one of the best sales tools that you can use. This tool is used by both the large as well as the small companies and hence you will be very benefitted if you use this particular tool for sure.
Well, the application puts the primary focus on lead management and contact management. Also, you get a full view of all the customers and prospects that you have. That certainly helps in boosting sales.
You can get different tools such as-
360° customer view
Collaboration tools
Business Process Management
Lead Management
Opportunity management
Orders and invoices
Field sales management
Sales forecasting
Contract management
Product management
Document flow automation
Project management
Mobile sales
Knowledge management
Synchronization and integration
System designer
9) Leadsquared Sales + Mobile CRM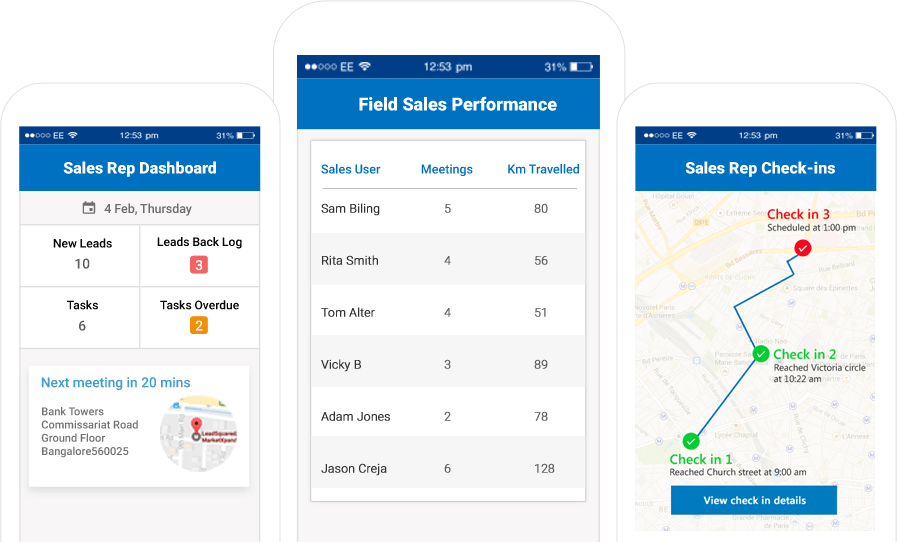 Well, the name is self-explanatory in this case. This is a sales automation software that focuses on the management of customer relations as well.
So, there is no doubt about the fact that it plays a very important role in the generation of revenue, and any business would be lucky to have this particular tool by their side.
So, why wouldn't you want to try it, right?
Different products that you can get from here are-
Sales CRM for increasing the sales velocity of your business
Marketing Automation for pushing your leads speedier down the sales funnel
Conversion Platform to find out the right sales signals
Integration that enables you to connect this tool with other apps
Different solutions for the sales that you can get from here are-
Manage Leads
Distribute Leads
Manage Sales
Mobile Call Center
10) BounceHelp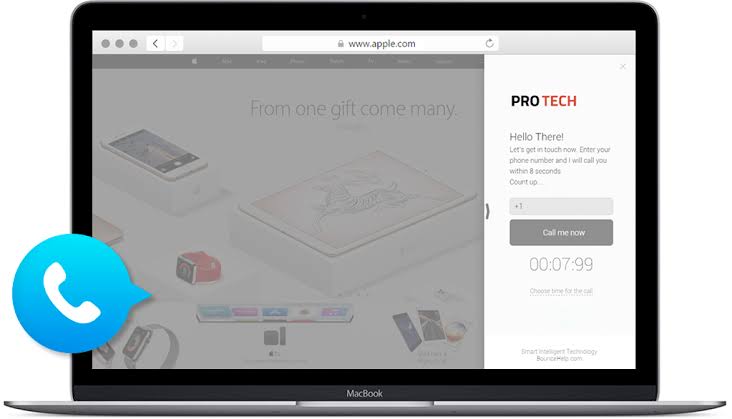 For those who want to have proper lead conversions in the best way by making sure that the customer experience on the site is better, this is the tool that is going to help them out for sure.
BounceHelp will make sure that the accessibility is enhanced for the visitors who come to the site and it will also make sure that the gap between the business owner and the customers is reduced, thereby increasing profits.
It helps you by converting visitors into instant phone calls.
Different tools that you can get here are-
Bounce Exit Monitor
Bounce Contact Button
Bounce Mobile Connect
Some of the most amazing features of this tool are-
Fast Connection
Text Notifications along with Email
Call Recording and CRM
Powerful Metrics
CRM Integration
Advertising Channels
Wrapping Up!
So, these are some of the sales tools that you can use. Make sure that you choose the one that meets all the needs and requirements of yours.
With the right implementation of aforestated sales tools for your business, you will be able to empower the sales to funnel of your business to be automated, result-driven, and sales oriented.
Having any doubts about Sales tools and their implementation? Want to know the right sales tool for your business? Feel free to write us in the comments below.