Retail is an industry which has been changing dramatically in the past few decades, and because of its fast-changing nature, new opportunities and challenges emerged for the industry.
Traditional retail is not going anywhere, but retailers are required to make significant changes and upgradation to survive the market competition.
However, it is also not good to include every new technology in the business without understanding it properly. Including technology will not make your sales go up instantly. Therefore, do thorough research and seek experts advises before investing in anything new to make a part of your business.
In this article, you will learn about the few most prominent trends of the retail industry in 2019 that will drive the business growth, and you can choose a few of them to upgrade and business to remain ahead in the competition.
1) Personalization is the key to success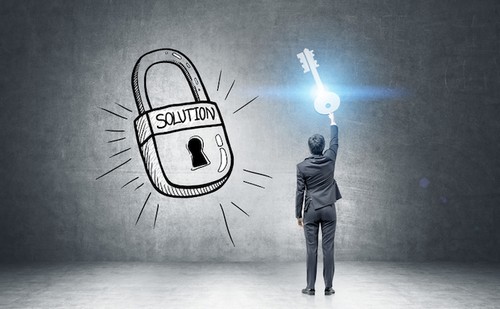 In present times, more and more people are seeking personalized retail experience to suit their personal shopping preferences. According to a study conducted by Accenture, 75% of consumers prefer to shop from the store where retailers recognize them, know their first names, and recommend their products based on their past purchasing history.
The perception of consumers is based on the image of the brand in the eyes of the consumer. The more personalized experience consumer gets from the retailer, the more he prefers to shops from it. For example, cosmetic companies make the use of facial recognition technology.
By installing this technology in smartphones or mirrors of stores, they get details of customers purchase history and offer them makeover based on that history records. Keeping a purchase record of customers is quite easy for digital stores.
Online retailers can use algorithms to remember the history of customers' purchase history and can offer similar products to them.
Implementing personalization is a bit challenging for brick and mortar stores, but with the help of automated technology, this can be achieved.
2) Brick and Mortar is back in trend
At the end of 2017, thousands of brick and mortar stores closed down because of the increase in the trend of online shopping. However, now changing customers' behaviour is being observed and if stores offer excellent shopping experience and provide personalization, then given a choice, people have started going out for shopping in brick and mortar stores.
Stores which are unable to keep up with the changing times are failed and went for shut down. However, there are retail stores which have opened more stores all around the world because of the increasing demand.
On the other hand, online leading e-commerce business such as Warby Parker and Amazon are opening physical stores. Even in the digital time, people prefer to buy products such as clothes and accessories from the physical store because they can see products and try them before making an investment in them.
Therefore, traditional stores are not going out of business; however, the way traditional store works will change with the emergence of new technology.
3) Automated Delivery strategies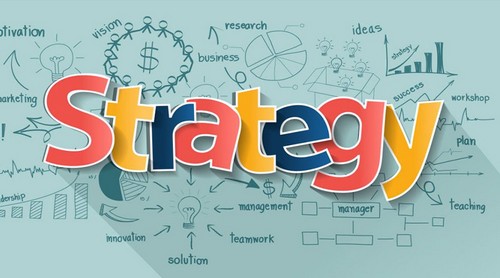 Automation is the technology in which more and more companies are investing, for example, many stores offer "Click and Collect" which means that customers can place an order online and pick their order from the desired location.
Target has introduced the concept of "Drive-Up," in which customers can place orders using the target app. The store will prepare their order and send them a notification when their order is ready then customers can drive to the store and park it at parking spot where employees of the store will load their car with their stuff.
In this way, customers can avoid the hassle of walking in the store carrying trolley full of goods, and it will also save their time too. Similarly, the concept of a vending machine is also rising. Customers can punch on the screen for whatever they want to buy and make payments using a credit card.
People like the concept of the vending machine and vending machines can be the future of automated retail. In Japan, you can buy anything from food to underwear to pet from vending machines.
4) Modifying the Retail environment
The concept of stores has changed as compared to the past. In past stores were considered for exchange of goods and physical handling. But at present people don't go to the store merely to buy things but they go to stores for the experience.
To stay ahead in the business, the brick and mortar stores are required to think about the innovative methods to entertain and please shoppers and make them come to your store again and again. for example, most of you can agree that we as youngsters spend more time in coffee shops or the restaurant after home and office.
Similarly, brick and mortar stores have to think about innovative ideas to bring customers to their stores. Take the example of "Starbucks" they don't focus only on selling coffee, but they are making changes and providing inviting seating area and cozy environment so that people not only come to buy coffee but when they want to relax and spend quality time.
Think about such innovative ideas to modify your retail environment so that more and more people would want to come to your store rather than ordering online.
5) Line and cashiers are things of the past
Stores are making an investment in changing the traditional line and casher trend. New technology is being introduced options such as kiosks and self-check-out machines. Take the example of Amazon stores; they let their customers simply pick up the goods they want to purchase and walk out of the store.
The overhead cameras, deep learning technology, and weight sensors at the door detect the items bought, and the amount is deducted from the Amazon accounts of buyers. This concept has been successful.
You also need to implement such technology in your store to give your customers a unique shopping experience and also make their shopping experience pleasant and less hectic.
Liked this post? Check out these detailed articles on
Topic of Retailing
Alternatively, check out the Marketing91 Academy, which provides you access to 10+ marketing courses and 100s of Case studies.