Operating cost is defined as the annual cost incurred during a continuous process or the cost per unit of a service or a product. In simple terms, it is the expense that is related to the operation of a facility, equipment, component, or a device in a company.
The cost of resources is necessary for a business if it wants to maintain its existence and operations. It does not include costs that occur during design or implementation stage of a new process.
Meaning of operating cost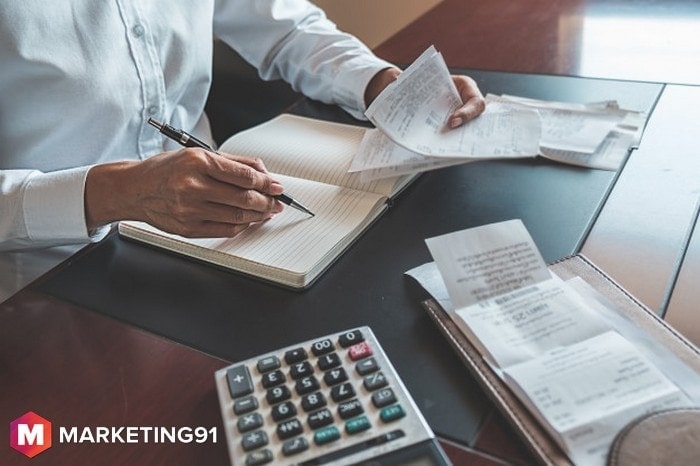 The expenses that incur for the administration and maintenance of a business daily is known as operating costs. The total operating cost includes overhead expenses, operating expenses, and cost of goods sold.
It is reflected as operating income in the income statement of a company after being deducted from revenues.
Types of operating cost
Operating costs are divided into three categories
#1. Fixed costs
Some costs remain the same even if you are running your business at full capacity or even when your operations are stopped. They have to be paid whatever the circumstances.
An important example of fixed costs is the rent of a place which you will have to pay even if your business is not running.
#2. Semi-variable costs
The expenses that occur to maintain the upkeep of a business are known as semi-variable costs.
#3. Variable costs
The costs which increase in case a company decides to increase its production are called variable costs. It includes indirect overhead costs, for instance, waste disposal, utilities, telephone, payroll services, electrical use, computer supplies, etc.
How to reduce operating cost?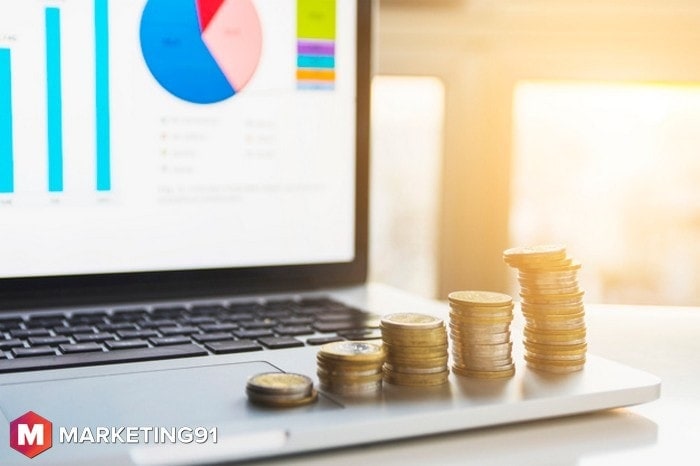 It is very important to reduce the operating cost of business without sacrificing the quality of the products. Remember, even small savings will have a great impact on your business, so do not shy away from them. Take the following steps to reduce overhead and increase revenue figures-
#1. Introduce technology
Technology has proved itself as a blessing for the business entities as numerous software programs can make life easy and simple for a company.
Marketing communications, web hosting, accounting have all benefitted from the introduction of technology to reduce operating costs.
#2. Outsourcing
It is smart thinking to outsource some products if you think that it can reduce your operating costs to a varying degree. For example, you can take the help of an outside company for either marketing or advertising your product or manufacturing a part of the product from another company.
It is a fact that is delegating some tasks and outsourcing them generate better results for the company as it reduces operating costs in the long run.
#3. Bidding process
An easy way to reduce operating costs is by taking the help of reverse auctions or any other bidding process that is suitable for your merchandise. Ask different vendors to give you an estimate and then do proper research to know which price is going to suit you the best.
When several vendors are interested in bidding, it can lower the operating costs to a greater degree.
#4. Telecommuting
Leasing spaces and daily commuting are expenses that need to be cut down if you want to decrease your operating costs. Managing physical offices are a drain on finance. Ask your employees to telecommute.
We are living in a world where technology reigns supreme, and it is easy to find connectivity anywhere and everywhere. Working from home is proving an advantage for both employers and employees in cutting down the operating costs of a business concern.
#5. Paying invoices on time or early
Most of the vendors offer suitable discounts if you pay on time or before time. Even a small saving will help you in cutting g down your operating costs. Moreover, it will help you in avoiding any penalty or late fine.
#6. Negotiating better prices
Try negotiating for better prices with suppliers and vendors so that you can minimize the operating costs of your organization.
#7. Tighten your processes and procedures
Empower your employees to recognize inefficiencies in your system and identify ways to minimize and reduce them to your satisfaction. Tightening your processes and procedures will help to reduce waste and ultimately operating costs effectively.
#8. Cancel unused services
Sometimes we are so busy in handling important things that we easily ignore the smaller ones. There are various services that sometimes, business is not using, and it is prudent to stop them at the time being.
If necessary, opt for cheaper services so that you can reduce your operating costs.
#9. Go green
The concept of Go Green is beneficial for the business in the long run as it will reduce your operating costs. Replace light bulbs with fluorescent lighting; minimize heating and cooling expenses, and cut back on waste.
Encourage communication via email and telephones as using electronic media is less costly than commuting from one place to another.
#10. Hire interns
Hiring interns is a beneficial situation for both the intern and the business. You do not have to pay them as you are paying your permanent employee, nor are they liable for fringe benefits like the employees.
The training that a concern offers the intern is his actual reward, and thus, he agrees to work for a comparative lease amount. Several important business houses appoint interns to reduce their operating costs.
#11. Purchase second-hand equipment
There are several sites where you can easily buy used equipment that still has a lot of life left. Most of the times, you will find good products on reputed sites that will offer the best possible performances. This will help you in cutting down your operating costs.
#12. Buy in bulk
Office supplies is a necessary expense that you have to continue within order to maintain daily operations. The one thing that a business concern can do is buy in bulk quantities. This will help you to get a good discount that will minimize your operating costs easily.