Have you ever heard about recycling content for marketing? There is no doubt that you need to know about recycling the content because you will be missing out on so many different opportunities in life for sure.
With the help of recycling content, you will be able to make sure that your content can have more reach, lifetime value, and effectiveness for sure.
With the help of recycling the content, you can make sure that you can provide better benefits to the readers who are reading the content as well.
Now that you know the entire concept of reducing, reuse, and recycle, you will be happy to know that you can use it for the content that you have created too.
Doesn't that sound like an amazing thing, to begin with, people? We are pretty sure that you are going to like what we have to offer you in here. The recycled content in marketing exists in a particular format because it is not created from the beginning.
You don't have to create content from the start because it is already there. So, you can make sure that you can recycle the content in the best way.
Here we are going to discuss a little bit about it so that you can have an idea about the concept. But before that, you need to know the benefits of recycled content marketing.
Without wasting any more of your precious time, let us get started with everything that you need to know about recycled content marketing in the best way.
What is Recycling Content?
Recycling old content incorporates different practices that empower site/content owner to use old content again by tweaking it one or other ways. Below given practices are the parts of recycling content-
Updating existing content for making that contemporary, useful and current
Re-promoting existing old content to keeping that stay visible
Repurposing old and existing information of a post into a new piece of content
Converting existing and old content into any other formats
Curating existing content for offering new context to the old information
After being aware of the recycling content, the next thing you need to know is the advantages of this exciting practice-
Advantages of Recycling Old Content
When it comes to the repurposing or the recycling of the content, there is no doubt that you need to consider it at least once because it is going to help a lot when it comes to perfecting the content marketing strategy that you have.
We would recommend that you go ahead and focus on the recycling of the content to have some of the best benefits for sure. In case you are still not convinced that you need to recycle the content.
We have some other reasons why you need to do it in the first place. Let us talk a little bit more about the benefits of recycling the content.
#1. SEO Benefits of Recycling Content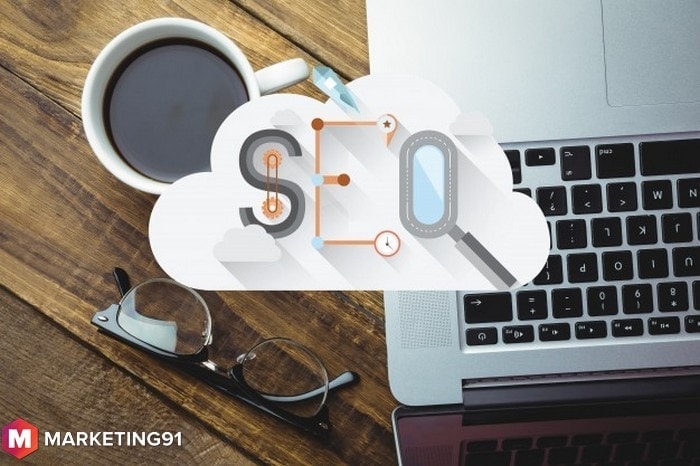 Yes, there is a lot that recycled content can do for SEO, and you will be surprised to see what.
If you revisit the older articles of yours, then you will be able to easily make sure that you can enhance all the amazing meta-information that is provided in the content and also you can easily change the distribution of the keywords to make it more and more effective for SEO.
There is no doubt that it is going to be a great help to you when you can change the content on your site to get more rankings. So, doesn't that sound like something that you would want to do?
#2. Blog Improvement via Recycling Content
When it comes to the recycled content, it will be able to make some serious improvements in the blogs of yours. You might not believe us now, but all you have to do is try it, and you will know exactly what we are talking about in here.
When it comes to the recycled content, you will be able to add some images and videos to the already published blogs of yours. This will make them more user-friendly. Not to mention that it will also increase the attractiveness of the blogs as well.
So, that is something that will result in the improvement of the blogs. So, go ahead and try that out right now to see the most impressive results.
#3. No Writer's Block would occur because of Recycling Content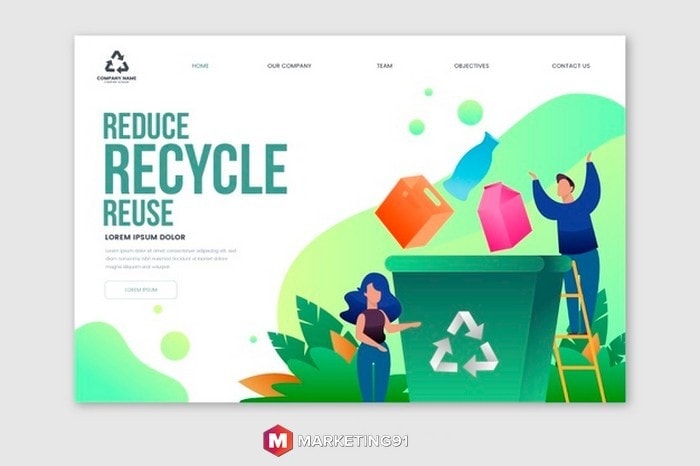 As a writer, there might sometimes be when you just cannot come up with any new ideas for the blogs or content, and that is what we know as the writer's block. It is something that writers these days have to go through.
Well, there is no doubt about the fact that writing original content is something that is not a very easy task. This can be problematic when you have to get content every single day.
So, this is where recycling the content can be of great help to you. When you recycle the content, you don't have to make sure that you write a new one every single day. You can just make some changes into the already existing ones.
#4. Impact and Retention Increase because of Recycling Content
When you need to gather the attention of the readers, it is really important to make sure that you can send a particular message to them through some other platforms which are not just blogs.
Hence, this is something that you need to do to make sure that you are deemed as an expert by the readers. Recycling the content can help you with that for sure.
You can increase the impact that you have on your readers, and it will also enable you to build some pretty strong relationships as well. Now, who wouldn't want that to happen?
Recycling Content: How To Do That
Here are some of the best ways with which you will easily be able to recycle the content of yours and make sure that you get some more traffic for the amazing content that you have.
These are the tips which are going to be a great help to them for sure. We urge that you read this part carefully if you want to have the help.
#1. Using EBooks For Blogs And Vice Versa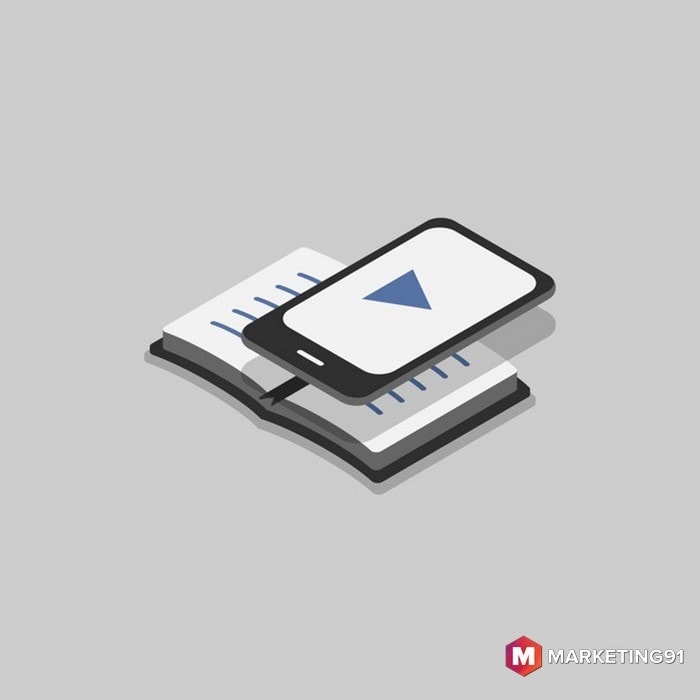 Do you want to have some amazing blog content so that you can get the readers to read the stuff that you have prepared for them? Well, all you have to do is pick up some excerpts from the ebooks which you have already published and then you can easily recreate it as a proper blog post.
The content of ebook which is recycled can be easily used as a proper tactic which can be helpful when you are trying to recycle the content in the best way. Not just that but you will also be able to promote the ebook of yours as well.
In case you want to have a proper concept for writing the ebook of yours, you can look at the old blog posts that you have already created and select one of the amazing ideas from there. Doesn't that sound helpful? We bet that it does. So you need to try it out for sure to have the best results.
#2. Updating Old Content
Before we discuss this point, there is one thing that you need to get straight. Things don't stay the same always, and they are bound to change for sure.
So, why wouldn't the old posts of yours get some updating as well? In case you have found out something new about the content that you have already posted then why wouldn't you update it a little bit to share that information with the readers?
This is certainly one of the most important things that you can do to recycle the content of yours. Visit any one of the older posts that you have posted and then make some changes here and there.
You can publish the new thing as an entirely new article as well. The core will be the same, but it will have some new value as well. This will also make it a bit more appealing to the customers too.
So, this is an important tip that we have for you here, and you need to try it to get the best results for sure.
#3. Promotion of Evergreen Content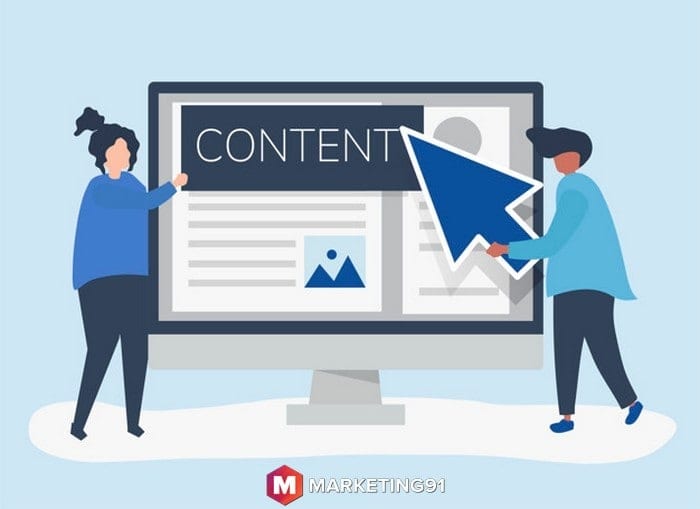 There might be some posts on your blogs which are certainly pretty old, but then they don't need to be updated or changed in any way. But then you do need to re-promote them for sure.
These content pieces are known as the evergreen content pieces, and there is no doubt that you need to re-share the content again and again to get the attention of the people.
The content can be easily shared through the different platforms of social media, and you will also be able to link the amazing content with something else.
So, there is simply not a single speck of doubt about the fact that you will be able to publish the content in the best way. This content will be so fresh that people might not be able to notice the difference for sure.
#4. Convert Blogs into E-books or E-Books into Blogs
This is, again, a brilliant strategy of recycling content. If you have blogs related to a particular topic, industry, or niche, then you can convert that into the form of an e-book that you can offer to your subscribers.
You can have landing pages where you can offer your e-book in exchange of personal contact information.
In the same manner, in case you have e-book content, you can later convert that content into a blog form that will help you in widening the reach of your content again. Hence this will be quite a useful tactic for recycling content.
#5. Recycle your live webinar into Archived Webinar and then into E-Book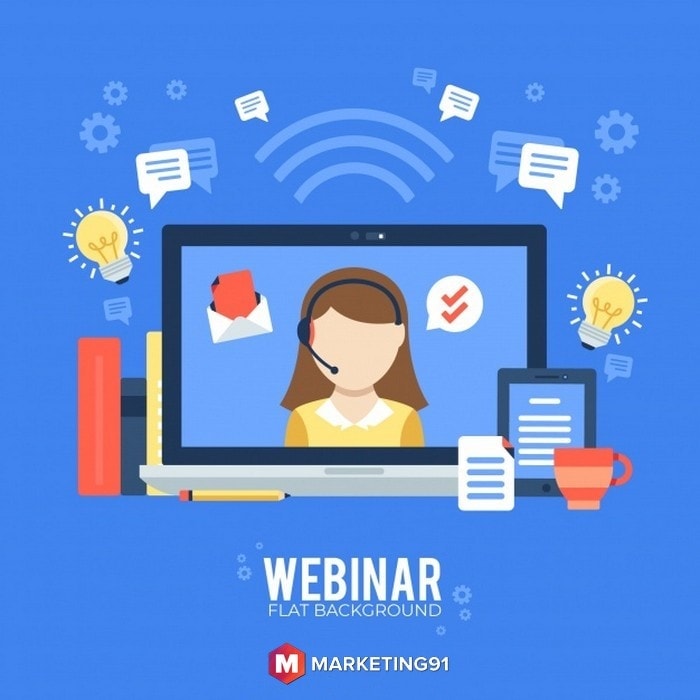 In case your business is involved in offering live webinars, you can record that and later convert that into Archived Webinar. Hence, your page of 'Register for Live Webinar' can be later converted into 'Download the Archived Webinar' landing page.
This will help you generate new leads in a more effective and result-driven manner.
You can also consider converting your archived webinars into e-books as well and offer that to your audiences in exchange for some personal information.
Wrapping it up!
So, these are some of the things that you need to know about when it comes to the recycling of the content. We have listed all the benefits for you so that you can understand what you can get from the recycled content in the best way.
Make sure that you follow all the tips that we have in here for you if you want the best results with recycled content. Opting for these techniques will empower you to use your existing old content again and widen the reach of your business.
It will help you in targeting more audiences, generating more leads, and appreciating more conversions.
Have you ever tried to recycle your existing content? Did we miss any of the techniques that you prefer using for recycling content? Share with us in the comments below.
If you liked this article, we bet that you will love the Marketing91 Academy, which provides you free access to 10+ marketing courses and 100s of Case studies.