A core competency is developed over time and stays with the company in all of its products and is the major differentiator for the company. Wal-Mart has its pricing. Apple has innovation. Intel has technology. But what if the core competencies of these companies are attacked? Can your core competency be limiting to you? Can Wal-Mart launch high priced products and still maintain brand equity. Can Apple ever launch me too products now? I don't think so.
Thus there are certain factors which will limit your core competency and will be a hindrance to the company's expansion. The factors are as follows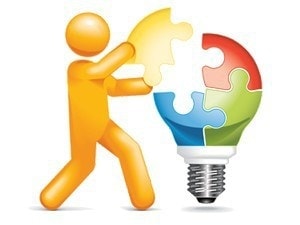 1) Adaptation and differentiation –
The first factor is technological. The core competency of sify internet cafe was fast internet connection. But now that internet Wi Fi and broadband is present country wide in India, sify is dropping out of the market slowly but surely. You need to adapt to a changing business environment. Differentiation is the key to adaptation. With a changing business environment comes the need of finding a new core competency which will give a new identity to your business. This empowers you to let go of the older core competency or differentiating factors which are limiting you and are outdated.
2) Core competency is your identity –
Taking the example at the start of the article, you cannot think of expansion when your brand identity is due to your core competency. If Wal-Mart has price as its core competency, it cannot think of expanding in higher priced product because it directly affects its brand identity. Same ways Apple cannot launch a simple television or a simple laptop now because its brand equity is because of innovation.
3) Limitation of resources –
Limitation of resources can also cause you to limit your expansion based on core competency. For example, the core competency of china is skilled labour. However, the same is not true for India (though it can be made true with government intervention). We have labour but they are mostly unskilled and hence we are poor in manufacturing and our imports are so high. At the same time taxes and unfavourable laws limit our manufacturing expansion. Thus we import. When your resources are limited, you cannot expand on your core competency. China, having a lot of skilled potential, has expanded its manufacturing so much so that it is exporting to practically every single country in the world.
4) Limitation of material –
Limited raw material is also an extension of Limitation of resources. If you have shortage of raw material, then you will not be able to expand your business. What you would need is more raw material. Recently, Marico developed a completely new supply chain structure just because they were finding it very difficult to bring in raw material which was coconut oil. This in turn was hampering their production and affecting their flagship brand – parachute. So, when your core competency – Raw material is limited, you have a problem.
5) Outsourcing is not being used –
There comes a time when your resources are not enough and you need to outsource. However, if you are not ready to outsource than you are limiting your core competency. For expansion, several processes like small parts, servicing, advertising etc needs to be outsourced. Even manufacturing can be outsourced. Whenever you are growing, some things will have to be let go where you cannot give personal attention. And you will have to outsource these things to others to ensure you capitalize on your core competency.
Solution to this problem – A good look at the market and business environment, the industry and then your company can give you an optimum solution to your problem. You need to adapt and differentiate if your core competency is becoming obsolete or is limiting you in the expansion of your company.