If you are into Real Estate business, then knowing the right Real Estate Online Marketing tips will, for sure, empower your business to generate more relevant leads and sales.
Online marketing is becoming one of the best platforms for adults of today's generation. This is the best field where you can show or present your creativity to the next level. You can spread the message, you can promote your product brand, and you can also share your product services to customers in different ways.
Millions of home buyers regularly visit online portals to find out about the best-suited homes or properties for them. Below, in the image, you can see how the home buyers are using the internet to find out the home of their preferences –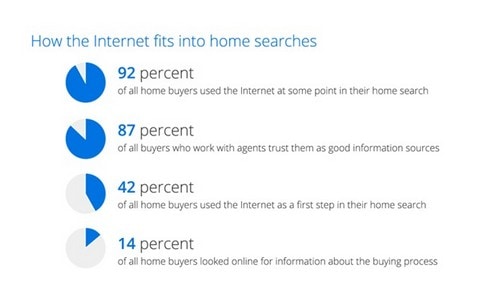 Let us now understand why online marketing is going to be productive for the real estate market-
Why Real Estate needs Online Marketing?
Online Marketing empowers real estate players to enjoy the right reach in the most cost-effective manner.
So, the basic techniques used in online marketing are email, display advertising, social media, search engine, and so many other websites. You can create your channel and run your business out there. This way, you can widen your reach and target the most relevant audiences for you.
 You can easily attract more customers that have the potential to buy your products, and once you get their attention, you can smoothly run your business.
Real Estate Business & Online Marketing: Know All About It
Now, when it comes with real estate, you must have some good knowledge about it. It is better to do some research on real estate online marketing tips.
Well, we all know about real estate marketing, right? The main business is on selling, buying, buildings, renting a land.
 So, real estate marketing is based on your properties which include your land, house or building and even the natural resources like water, minerals, and even crops. Yes! So, it deals with the investment of your property.
And you don't want any kind of interruption in your business. Don't you? So, you must go for some real estate online marketing tips which can save you from any type of destruction.
There are some kinds of real estate, including- residential containing resale homes, new construction homes, single-family home, commercial means shopping centers, strips malls, educational buildings, hotels, office, etc.
Industry includes building manufacturing, production storage, research, etc. and also land, including vacant land, ranches, working farms, undeveloped land, and reuse.  So, your business comes with these things. So before you start your online marketing, you need to keep your eyes on real estate online marketing tips.
You can run customized marketing campaigns as per your real estate business type.
You may lose in confusion on searching real estate online marketing tips on your Google site. There may be numerous tips you can get, but it is always safe to go according to your strategy.
Well, getting the topmost position in this field is a dream for every marketing agent. Don't worry! We are only here to help you out on reaching your ultimate goal.
Real Estate Online Marketing Tips To Help You Out
This article is providing some real estate online marketing tips. All you need to do is check every advice thoroughly.
1) Make Sure To Be Present On Social Media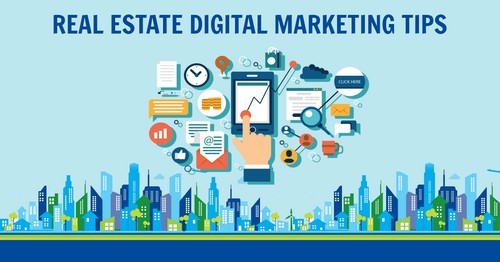 So, it is crucial to be socially active, and you must find it interesting to your customers. This is the easiest way to make yourself ready for your business. You must have your accounts on big networking sites like Twitter, Pinterest, Facebook, Instagram, Google+, etc.
You must have a good connection with the users. Update your accounts regularly with new advertising projects such as image, videos of your house, buildings, etc. and promote your products here.
2) Social Sharing Can Help A Lot
Well, home shoppers are always eager about sharing good housing pictures among your friends, family. It is an easy process to showcase your property with minimal effort.
You can mail or share your products online just by adding the sharing button.
3) Watch Your Competition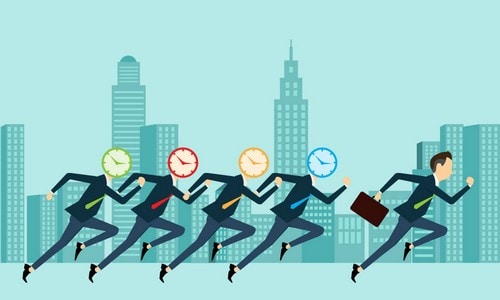 Alright! When it comes to competition, you need to make your eyes very sharp.
Always stay updated about your competitors. First, know your competitors around your locality how do their accounts look like, what kind of networking sites they are using, how much they are advanced in their technology.
Create some notes about them and study their mistakes and see reviews on it so that you can save yourself from such kind of errors. You don't want your customers to find you as fake, don't you?
4) Use Local Images
Well, if you think about selling your house only, you can't pace up your business. In some other ways, you are dealing with your business with your area or the whole town. So, showcasing the best quality, beautiful and mesmerizing pictures of your local city and familiar landmarks of your area can help you out a lot.
5) Hire A Great Photographer
So, every winning real estate depends heavily on good photography. If your picture is terrible, then people will lose their interest in it, and it can even take an excellent property to the worst level. It is indispensable to have good pictures of your property. Hiring professionals is always a good option for the best results.
But if you have those essential tools and you are confident enough with your skills, do it yourself.  You may find lots of resources where you can find detail information about the photography of real estate.
6) Create An Amazing Virtual Tour
So, selecting or choosing your products by seeing your pictures is a good thing. But visiting and seeing your property in person will be more effective. Your clients need to understand about your deal.
 This is the best way they can cop up with you. The virtual tour helps you in making the preview more appropriate with your customers. It increases the chances of purchasing your items by the potential buyers.
7) Create Newsletters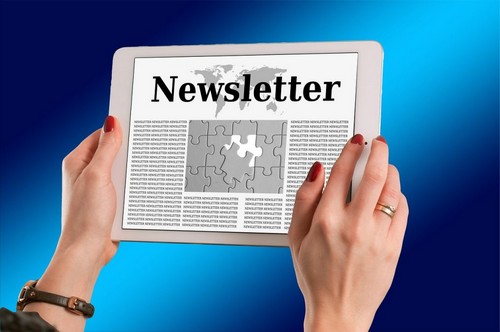 Well, everyone is aware of email marketing in today's world. It can build a better relationship with your clients. You can directly just collect those emails from your websites or by many methods. Share those stuff to your subscribers.
Give some notification about newly constructed building, houses and even vacant land which are coming up in the market. So, the newsletter can be a helpful tool in effectively reaching your customers.
8) Build Your Page On Google
It is the latest location-based Google page where you can search accounts easily. Since these are location-based, it is effortless to find places on Google maps.
It has no difference with the Google page but a little bit in an advanced way.
9) Make The Route To Contact You Easy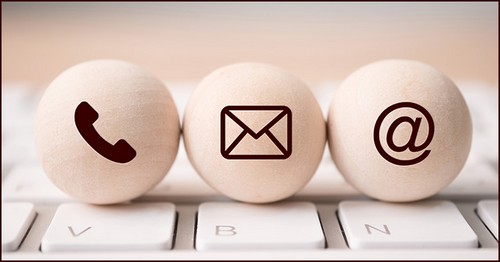 There are many times when a customer has liked your properties on the site but are not able to reach out to you because the person is not able to get through the contact details. Though you may have a separate contact page on your website, the viewer may be a layman and is not aware of getting navigated to the contact page.
What you can do here is to add your contact details on every page of the website. It may also happen that a viewer is having a look at one your properties but then thinks of checking out the contact details page later on and this way your site may get lost.
Why do you have to give them such a chance? Put up your contact details on every page so that they can contact you then and there without wasting much time.
10) Mobile-Friendly Site
This is one of the most crucial things that are needed in today's time. Everybody is so much busy with their smartphones that they do not feel like making use of laptops for smaller jobs. For example, if it is about your website.
If someone is driving and gets across your website somewhere, he or she will not wait to take out the laptop and open the website on it. They will instantly click on the link to open on the smartphone tab.
Here if the website does not open up correctly, the impression is already lost. Hence, it is very important to make the site responsive so that it can open up in different devices quite easily, such as smartphone, tablets, and others apart from the laptop.
11) Add Testimonials
People do believe in real-life stories, and this is going to work for your online business. Contact your old clients and customers and ask them to add up testimonials on your website with their name and some details.
This works magically for forthcoming customers and clients. So many people even contact the old clients to check about the services, and this way they can get even more impressed when they get positive responses from them.
12) Make Navigation Easy While Making The Website Attractive
An attractive website is a key factor that can attract a good number of viewers. But if the viewer has got drawn due to the beauty of the website but is getting lost in the site due to bad navigations, it is going to piss the viewer, and the person would exit the site.
Hence, while you are making the site pretty with different videos and designs, also make sure to provide sliders and other options so that the navigation is easy throughout the site.
13) Real Estate SEO
Utilizing the services of an SEO expert or SEO agency to optimize the reach of your real estate business is one of the important Real Estate Online Marketing Tips for you. It can help you generate more leads and enjoy better recognition on the web. Paying attention to the details like title, tag lines, content, slogans of your website via relevant real estate keywords will help you enjoy boosted presence on the web.
Alright! These are some real estate online marketing tips which can help you out in pacing up your business. Only you have to do is go through all the tips, and you are all set for reaching your goal.
So, which tip you are going to implement first to optimize the reach of your real estate business? Share with us in the comments.