Recruiting managers these days includes psychometric testing in their recruiting processes to appreciate a better overall evaluation of best-suited candidates for different job profiles.
Such tests are also adeptly used for analyzing the performance of the workforce, plus it empowers HR managers in making the right hiring decisions and improving employee retention rates. All in all, psychometric testing offers the best ways of choosing the right candidate for a position.
Because of such efficiency psychometric testing, companies are preferably incorporating these tests in the different stages of recruitment to measure traits related to personality, attitude, intelligence, skills, beliefs, leadership abilities, etc. Organizations use such types of testing for gathering behavioral information and assessing less obvious personality attributes.
Three types of testing that are integral to psychometric testing include-
1. Interest tests
It is used for gauging how different candidates, members, or employees differ in their inclinations, values, motivations, perceptions, opinions, interests, etc.
2. Personality tests
It is used for assessing how different candidates, members, or employees differ their way of doing things, interacting with others, and working in an environment.
3. Aptitude tests
It is used for gauging how candidates, members, or employees differ in the skills or channelizing different assignments or tasks.
In this post, we will dive deep into the world of psychometric testing and try to understand how companies can use it, and how candidates can pass these tests. So, let us start unraveling the mystery right away-
Introduction to Psychometric Testing
Psychometric tests are standard means that a formal organization uses to analyze people's behavioral aspects.
Personality and ability are the two most essential principles that psychometric assessments deal with. The tests are designed to test an individual's attitude, personality traits, and capabilities to perform a task.
Simply put, it checks if the individual fits in and fulfills all the criteria required to carry out the responsibilities and assignments that they are shouldered with. These specific traits often get missed out during an interview; hence psychometric assessments provide a holistic observation and analysis of an individual's personality.
Psychometric assessments are used by employers to recruit their employees.
Most of the psychometric tests are conducted and taken online. There might as well be some paper questionnaires that are either timed or administered at regular sessions.
Brief History of Psychometric Testing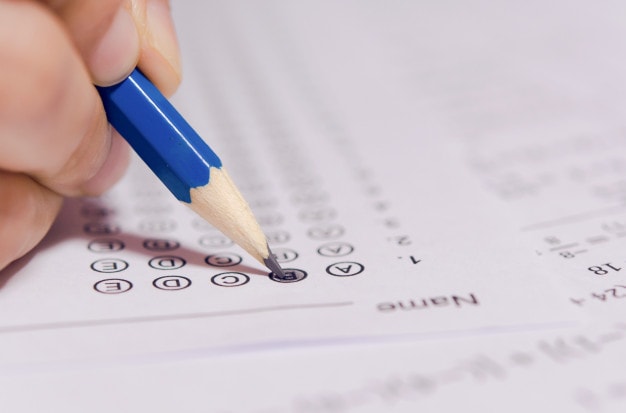 Psychometric Assignments have been in use since the 20th century. Initially, they were used as a part of educational, psychological courses. Alfred Binet was the first person to introduce the 'Intelligence Test' in 1905.
China was the first country to make use of psychometric tests to hire military persons. The military bodies of other countries started following it too. They relied heavily on "Woodworth Personality Data Sheet," which was used in 1917 to shortlist the potential army men.
The modern-day or the present-day psychometric test was developed by psychologists and statisticians Francis Galton, also known as 'Father of Psychometrics.' James McKeen Cattell later added more valuable components to it.
These psychometric tests were used by French physicians to identify and treat patients who were suffering from mental illness.
Alfred Binet, Theodore Simon, and Victor Henri devised this psychometric test to identify children who had mental deficiencies. They focused mainly on verbal and psychological skills under the name of 'mental retardation' test.
This was also known as the Binet-Simon test. Presently, due to the efforts of Lewis M. Terman (researcher at Stanford), the test is known as the Stanford- Binet test. This test has evolved over a century, and it is now used in recruitment or selection processes quite, preferably.
Components of a Psychometric Testing
1. Validity:
This is the most crucial component and feature—a valid test measures what it should measure, nothing more and nothing less.
If the test intends to assess an individual's interests, it must clearly say that it seeks to do so instead of focusing on other aspects that are related to a person's attention.
2. Reliability:
The test should not be, at any cost, be influenced by external factors. It must aim to produce a consistent and factual result.
For example, if you are stressed out while taking the test, the results are not supposed to be completely different from when you were relaxed.
3. Standardization:
The test must be designed keeping in mind the generalized population; that is, the sample population must represent characteristics that the broader community is familiar with. Simply put, the sample population, in reality, represents the more general population.
Since you are unable to test every working individual, you can check a part of them, typically known as your sample population.For a standardized test, the results do not differ from one person to another who shares the same characteristic or personality trait.
4. Unbiased:
The question should not be emotionally linked, favoring specific individuals. That is unfair.
The judgment should also be impartial and accurate. A proper psychometric test provides actual and similar results every time an individual takes it.
Types of Psychometric Tests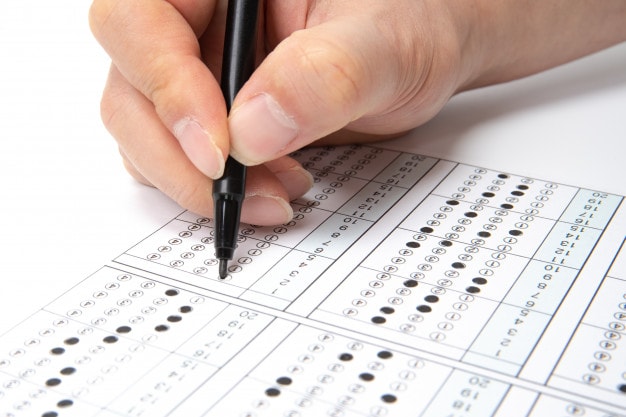 There are two main types of psychometric tests. These are:
1. Aptitude Test
This test focuses on evaluating individuals' mental abilities. They are generally close-ended (comes with options) questions. The examinees need to select one right answer or option for each item.
It is done to test an individual's logical reasoning, verbal ability, critical thinking, and problem-solving skills.
These tests are used to check how individuals use their past experiences to sustain and tackle their present situation. The aptitude test is performed in the following ways:
1. Numerical Reasoning
They are presented as combinations of reports, charts, and graphs. They assess an individual's necessary mathematical and problem-solving skills and how they interpret data.
2. Inductive Reasoning
These are presented in the form of diagrammatic information, and individuals are required to identify the patterns and trends within these diagrammatic representations.
3. Verbal Reasoning
Individuals are required to analyze information that is already framed in detail.
4. Diagrammatic Reasoning
Diagrams and Flowcharts are used to assess an individual's logical reasoning skills.
5. Logical Reasoning
Also known as 'deductive reasoning' tests, these assess an individual's decision-making skill. Detailed information is provided, and the individuals are required to conclude.
Assessment is done based on the quality and factuality of the conclusion reached.
6. Error Checking
Provided with data such as codes and alphanumeric characters, an individual is required to identify the mistakes (if any) in those data sets.
The type of tests one needs to take depends upon the job position that they are applying for. For instance, employers in the IT sector and technology-related jobs use logical reasoning to hire employees.
2. Personality Tests
Personality test analyses how an individual perceives and reacts to certain situations or things. They deal with the OCEAN model:
Openness
Extraversion
Agreeableness
Neuroticism
These tests assess how individuals perform within and as a team, how they react to criticism, and whether they are cooperative and understanding. These tests also make the process of recruitment hassle-free and smoother in the field of Human Resources.
Over the years, psychometric tests have evolved and transformed into a necessary norm from a sheer luxury.
These are also done in the form of open-ended questions, unlike the questions in aptitude tests. There is no fixed time limit. Employers want their employees to be honest while answering these questions.
The examinees are presented with several situations and based on their reactions, the employers categorize them under one of the sixteen types. If an individual fits in one of these types, which are considered appropriate for the job role, the individual is hired.
Myer Brigs Type Indicator (MBTI), which has sixteen personality types and Occupational Personality Questionnaire (OPQ) that assesses an individual's personality and checks if it fits with the job position, are the two most used methods in personality tests.
An individual must be prepared to answer 50 to 200 questions, within a time limit of 15 to 30 minutes.
While taking a personality test, you must:
Be seated in a familiar and quiet environment.
Read the instructions carefully. Understand what you have been asked to do.
Stay calm. Do not get tensed or excited.
Do not waste your time on questions that you are unable to understand or answer. Move on to the next question.
Be honest while answering the questions.
Trust yourself and do not engage in any kind of guessing game.
Advantages of Psychometric Testing
They save a lot of time.
They are easy to conduct as similar questions can be provided to a large number of people.
Since these tests are mostly conducted online, the result is easily and quickly available.
They are much more cost-efficient.
They are convenient as individuals can take the test anywhere at any time.
Let us now understand how organizations can use psychometric testing in choosing the right candidates-
How to use Psychometric Testing for Hiring Right Candidates
Hiring managers can use this form of testing for-
Selection of best-suited personnel
Individual development and training
Team building and development
Career development and progression
Making of right team for specific projects
Designing result-driven employee engagement strategies
Career guidance, coaching, team development, success-planning, recruitment and selection
How to Pass the Test?
1. Preparation before the test
Treat these tests as an interview, get proper and enough rest. Prepare yourself and dress appropriately. Plan to make the best first impression. Do not stress out, and try to stay calm and focused.
2. Practice
The tests are mostly conducted online. Hence, you must be well-acquainted with working on a screen. Regular exercise will also make you solve the questions faster and adequately.
3. Use the right equipment
Take a rough paper, some pens, and a calculator (not the one on your phones, since you will not be allowed to use your phones). Be sure enough to have already practiced using these tools earlier so that you do not have to face any difficulty.
4. Read the instructions carefully
Read the information, directions, and questions correctly. Understand what it is trying to convey. Do not rush in or jump into the conclusion unless and until you are very sure about it. Most importantly, take your time.
5. Take a note of the time
Take your time but do not spend longer than what you should on a single question. If you are unable to solve it, just move on to the next question. Try answering the unsolved questions when you are done solving the rest.
Final Thoughts!
Psychometric tests have become an utmost necessity in the recruitment and selection process.
These tests are impersonal and objective and often determine the hidden traits of the individuals that were not visible or observable during an interview. They are reliable and are much more cost-efficient as well as convenient.
An individual might be required to take these tests at any stage. They can take it immediately after they apply for the job or as an add-on to their interview or only either before or after they are formally interviewed.
So, if you are preparing for a psychometric test, follow all these guidelines, be confident, and keep practicing!
Businesses should also use it to recruit the best workforce that can empower the organization in optimizing performance and outputs. What, according to you, are the most useful advantages of psychometric testing?
Have you ever faced such testing? In case you have any experience of facing or conducting psychometric testing, feel free to share with us in the comment section below.