Prospect theory is a psychology hypothesis that portrays how individuals settle on choices when given choices or alternatives that include likelihood, risk, vulnerability, and uncertainty.
According to prospect theory, individuals settle on choices as per their perceived profits or misfortunes. The prospect theory is additionally called a loss-aversion theory, and it was created by therapists Daniel Kahneman and Amos Tversky and initially distributed in 1979 in Econometrica.
The model of prospect theory has been brought into various fields and has been utilized to examine different parts of political decision-making, particularly in worldwide relations. The prospect theory comprises a social or behavioral model that shows how individuals make decisions for the choices that include hazard and vulnerability.
All in all, prospect theory was created by encircling risky decisions and shows that individuals like disinclining loss or misfortunes, as they are all the more ready to face challenges to keep away from misfortune.
This post will dive deep into the world of prospect theory and understand its role in decision making. So, let us start unraveling the mystery right away-
Introduction to Prospect Theory
In every field, there are probabilities of corrections and errors.
There are chances of losses and gains in every area. People tend to weigh all of these factors while making a final decision.
The steps of decision-making come from the psychological setting and configuration of the human brain.
The psychology of the person affects the way he/she makes decisions. The prospect theory was proposed by Amos Tversky and Daniel Kahneman in 1979.
Both of these revered psychologists won the Noble Prize in Economics for prospect theory in 2002.
Prospect theory is also known as the 'loss aversion' theory.
Key Concepts of the Prospect Theory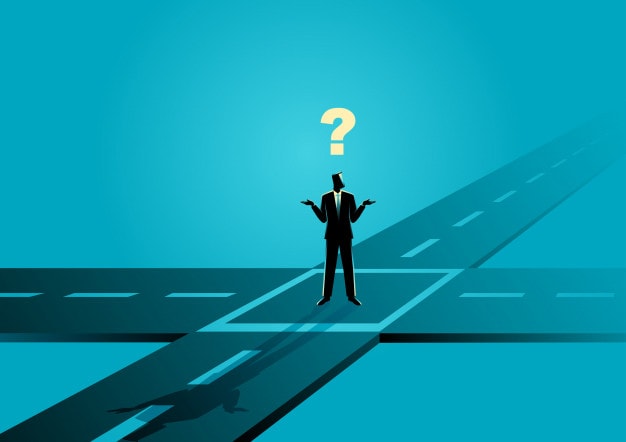 This theory falls in the subgroup of behavioral economics. It focuses on what choices individuals or companies make when they encounter dilemmas or have to deal with problematic situations.
The theory suggests that if an individual is offered two alternatives, one presented in terms of gains and the other shown in terms of losses, the person will choose the first option.
It is because our decision-making capacity comes from the psychology we have.
Decision-making is not just about logic and rationality; it is also laced with the person's emotionality and instincts. If you want to enhance your decision-making capacity, you need to work on all these aspects, and you can use the prospective theory as your guideline.
Biases Explained in the Prospective Theory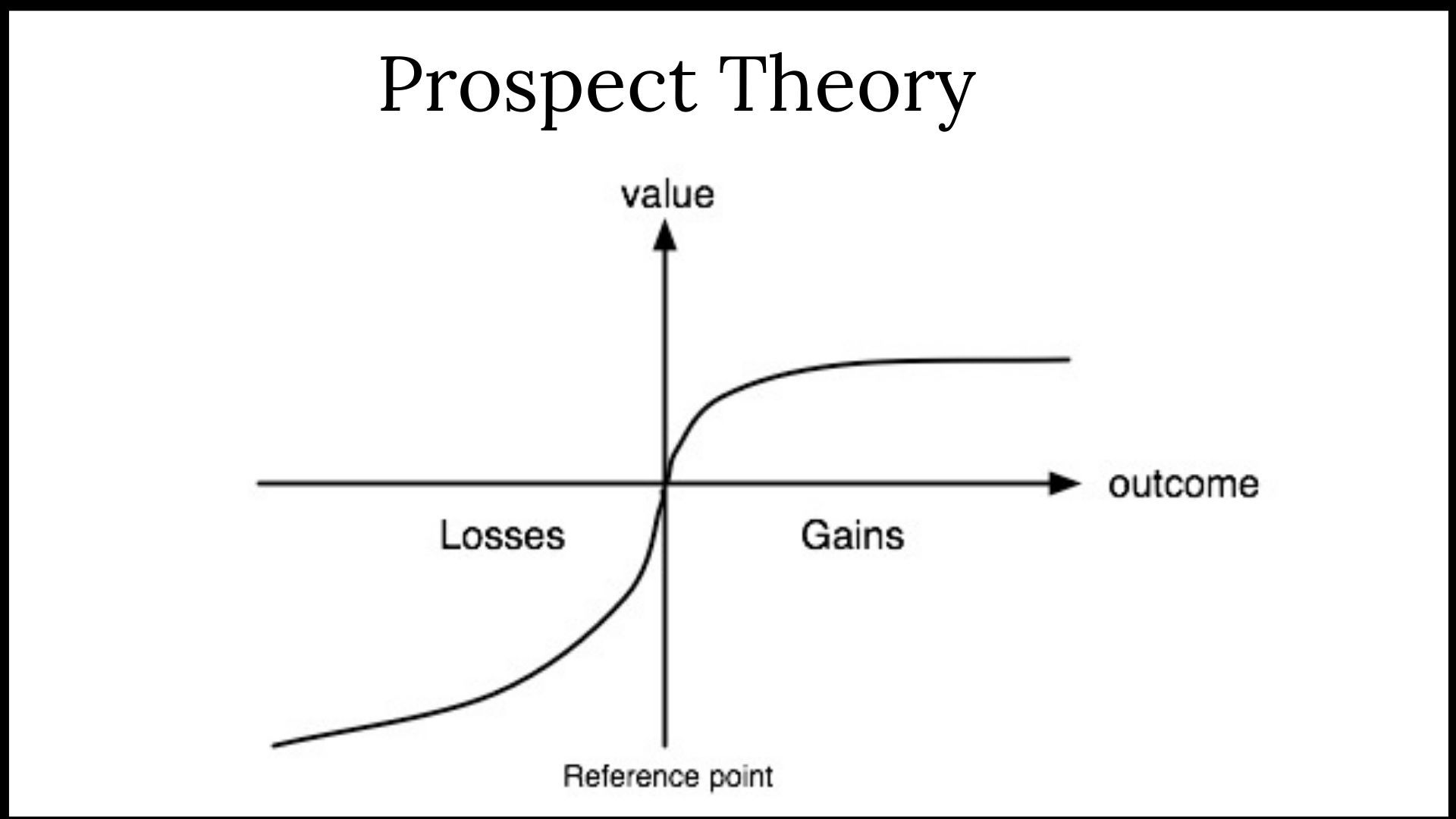 While making decisions, people often have some biases stuck in their thought process. It hinders their capacities to reason and leads them to losses. Here are the three most common preferences or biases people have while making decisions-
THE CERTAINTY EFFECT
It is the bias where people tend to overweight things. They tend to ignore the cons and only focus on the pros. It can land them in deep trouble since the probability of losing is not taken into consideration in its entirety.
This bias can be used to your advantage if you offer certainty to people. It is human psychology to settle for what you get for sure rather than chasing something uncertain.
Recent research has shown that as many as 80% of people go for options with lesser benefits but more stability than the opportunities that have more benefits but more significant risks.
1. How to Engage Your Clients Using the Principle of Certainty?
Certainty attracts many clients. If you want to make the most of it, you can follow the simple things given below-
2. Assure certain rewards
Every buyer likes rewards and discounts. If you promise them that they will get an assured bonus if they purchase 'X' amount, they will get tempted to do so. It will work in your favor since it will increase your sales and give you a better market position.
3. Offer free shipping on shopping of 'X' items of 'Y' amount
Some companies charge substantial shipping charges, and this can ruin the customer experience. If you offer assured free shipping on shopping done of 'X' items whose total cost is 'Y,' they will think of buying more and more and get your company in profits.
4. How to Use Uncertainty to Your Advantage?
It is not always that certainty works the best. If you want to target a younger audience, you can also resort to uncertainty.
5. Add surprise rewards
There is hardly anyone who does not like surprises. People go to any length to unlock some surprising offers. If you want to attract those for whom shocks work as motivation, you can use this method.
6. Incentivize loyal behavior
If you want your customers to be loyal towards you, you can surprise them by incentives at various points. If they have been your client for the past 'X' years, you can suitably reward them. It will promote loyalty towards your brand.
THE ISOLATION EFFECT
Companies and brands use this effect to their advantage by highlighting their USPs (Unique Selling Point). Many people have this bias of buying things that are unique or have some distinction from others of the league.
The theory of the 'Isolation Effect' has come from a German psychologist called Hedwig Von Restoff. He put across the fact that when there are multiple stimuli, the one which is different from the others will be remembered.
It has fueled people to use the isolation effect.
1. How to Use the Isolation Effect?
The isolation effect can be best put to use by adopting some of the measures given below.
2. Using a different color or a noticeable background for essential elements:
On the homepage of your website, if you want the clients to stay longer, you can make it attractive by using different colors and patterns. Also, to highlight the USP of your product or service, you can use contrasting colors and bring people to pay attention to it.
3. Positive framing:
Many people react more to how something is being presented than what is being offered. You can give the same information with a definite shade, and that would create positive framing. This style of presentation has a good impact on the psychology of the client.
4. The reverse of Isolation Effect
The reverse of isolation effect is the 'Bandwagon Effect.' It is the reaction of people who like to do what the crowd does. They do not believe much in going against the flow since it involves more risk and lesser security. This effect can be used smartly for the prosperity of a business as well.
THE LOSS AVERSION EFFECT
The necessary study of human psychology says that we are more scared of negative things than positive things that impact us. That is precisely why no one likes to talk in terms of losses.
It is the principle of loss aversion. It has been proven that the pain of losing something is twice the pleasure of gaining something. Hence, if we focus on the profits to be earned rather than the probable losses, it can attract more people and get them to invest in your services or products.
1. How to Use the Loss Aversion Effect?
As the pain of gain overrides the pleasure of profit, you can target this point to create a more conducive environment for your business.
2. Create a sense of urgency
No one likes to miss offers or let go of discounts. Hence, if you are offering any such thing, you can create a sense of urgency by declaring a limited period offer.
3. Give free trails
Everyone welcomes free trails. It gives the buyers the peace of mind that they are not investing in the wrong item. That is the way to use their feeling of loss aversion to your advantage.
Stages of Decision Making In Prospect Theory
According to prospect theory, a decision-making process goes through two different stages-
1. Editing Stage
In this, the results of choice are organized as per a specific heuristic.
Individuals opt for an option that they think about comparable, set a reference point, and afterward think about lesser results as misfortunes or losses and greater ones as gains.
This stage plans to lighten any framing effects. It likewise expects to resolve isolation effects. The editing procedure can be seen as made out of coding, segregation, combination, simplification, cancellation, segregation, and detection of predominance.
2. Evaluation Stage
In this, individuals carry on as though they would register value because of the potential results and their associated probabilities, and afterward, they opt for an option comprising higher utility.
The equation suggested by Kahneman and Tversky for the evaluation stage is-

Where V represents the overall or expected utility of the results to the decision-making individual

represent the potential outcomes

represent their respective probabilities
v represents a function that assigns value to an outcome
Let us now have a look upon different applications of prospect theory-
Applications of Prospect Theory
Some of the key applications of prospect theory are-
1. Use of Prospect Theory in Software
The omnipresence of digital technology has optimized the chances of using prospect theory in programming and software.
Prospect theory has been applied to a differing scope of circumstances that seem conflicting with standard economic reasonability. Some of the situations where this theory is applied with the associated software are-
Equity premium puzzle
The excess returns puzzle and long swings/PPP puzzle of exchange rates
The status quo bias
Various gambling and betting puzzles
Inter-temporal consumption
The endowment effect
Several empirical regularities observed in the context of auctions
2. Use of Prospect Theory in Economics
Prospect theory can likewise disclose a few practices in financial matters such as the disposition effect or the turning around of risk aversions /risk-seeking in the situations of gains or losses.
A significant ramification of the prospect hypothesis is that how financial operators emotionally outline a result or transaction in their brain influences the utility they imagine or get. The narrow framing is a secondary outcome that has been recorded in exploratory settings by Tversky and Kahneman. In this, individuals assess new bets in isolation, overlooking other significant dangers.
Such a way of thinking can be found practically in the response of individuals to stock market variations in correlation with different parts of their general riches, as individuals are more delicate to spikes in the stock market rather than the housing market or their salary.
3. Use of Prospect Theory in Politics
The theory of prospect is also applied broadly with regard to political decision-making.
Rational choice, as well as game-theoretical models, generate predictive force in the investigation of international relations (IR). Founded on the empirical formula, Prospect theory-
Permits and accounts for dynamic change
Addresses already disregarded modular components
Underlines the circumstance in the decision-making procedure
Gives a smaller scale basis to the clarification of a broader phenomenon
Focuses on the significance of misfortune in utility and value calculations
Final Thoughts!
The prospect theory is a vast concept in behavioral economics.
The three biases in this theory and their practical applications have been discussed above that we hope it would have helped you in understanding how people react differently between potential losses and potential gains.
Channelization of prospect theory revolves around asking different sorts of questions along with seeking different pieces of evidence and then finally reaching different conclusions.
According to an international survey in 53 countries done by Theory and Decision in 2017 showed that prospect theory is highly effective in making decisions on lotteries accurately. So, all in all, this theory is highly useful in behavioral finances and behavioral economics.
What, according to you, are the most crucial applications of Prospect Theory? Share your views with us in the comment section below.