Have you just created a Facebook page and you are looking for the best ways to put a profile image on Facebook?
Well, if that is the case then you are at the perfect place for sure. With the help of this guide, you will be able to choose and put the best profile image on Facebook. The first impression is always the key to pull in and engage the prospects.
Profile images play this role in Facebook marketing and advertising.
Actually, when it comes to social media, there is no doubt about the fact that it governs our whole loves. This is one of the reasons why people are so obsessed with using social media. It is a very important part of our lives which we simply cannot ignore in the first place.
If you have been on social media for a long time then you probably know the importance of having a great profile image on Facebook. You might have seen that most of the profiles that are on Facebook these days tend to have a lot of profile images. You might see about a 100 profile images in a single day.
However, have you ever stopped and wondered why exactly profile images are important?
Well, in a site like Facebook, the first impressions that you make end up lasting longer than what you would think. By looking at the profile image of someone on Facebook, you will be able to make a guess of the personality of the person, brand or business.
 This is why having the right profile image on Facebook is really important.
First thing first, let us delve into the image dimensions set by Facebook –
Facebook Profile Image Dimensions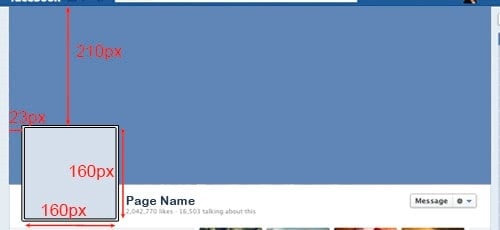 Profile image on Facebook should be square. Never opt for rectangle images, as they will be cropped
Facebook profile pictures display at 160 * 160 pixels and your photo should be at least of 180*180 pixels
Why Profile Image on Facebook Page is so important?
Anyone who is heading into Facebook marketing needs to know the roles that a profile picture on Facebook will play. That is why; you ought to understand where and where your profile image will appear.
Facebook profile picture appears in the News Feed of your page followers, Replies in comments, Different Posts on the Timeline of your Page, Comments and Posts that you do on other pages, etc.
That is why it is very important to have a top quality Facebook profile image that can help in doing effective online branding of your business.
Key things regarding Facebook Profile Picture on Business Pages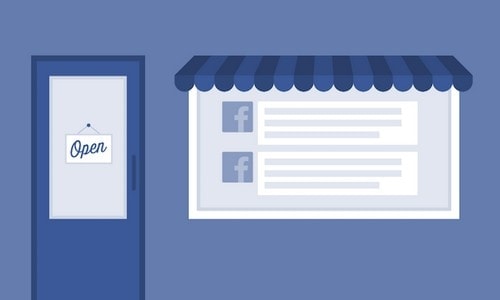 If you have a logo, always prefer using that in your profile picture, excepting a few circumstances when your brand's special service or product is more famous than your brand logo
You should either eliminate or minimize all the texts in your profile image on Facebook
Using headshot for profile images on Facebook is not recommended at all, so you should avoid that
It is not advised to frequently change your profile pic because consistency is very important for Facebook business pages
Your Facebook profile picture should be the one that can be recognized on all other Social media platforms
Using stock photos is also not advised
Tips to create an Impressive Profile Image on Facebook
Facebook is one of the best platforms that are in the world of social media. There are many businesses who have accounts in Facebook and almost every single one pays special attention to creating a powerful profile image.
So, you need to make sure that you have a profile image on Facebook that effectively describes your brand. However, doing that is easier said than done.
Here is the help that you need so much. With the help of these tips, you will be able to create awesome profile images for your Facebook account.
1) Show your Brand Face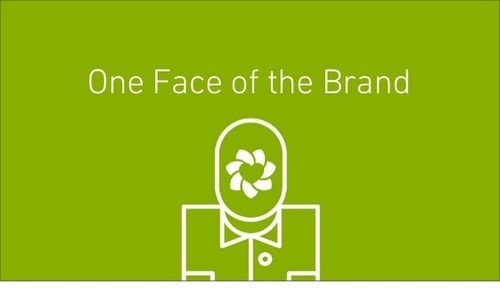 One of the first things that you need to keep in mind about creating profile images is that they need to have your face on them. We get it that you might think this is a very obvious tip that we have here.
However, there are still many people who do not understand the importance of having the brand face up in there on your Facebook profiles. Faces tend to be one of the most common and yet most powerful types of images that are put in the profiles of the people.
There are even several psychological proofs that state that people who put use brand logos, as their brand face or any other popular brand story on their Facebook profiles tend to get more views as well.
You need to make sure that your face is always on the profile image as it will be a great help for sure. If you want people to notice you, then this is something that you have to do for sure.
2) Choose The Proper Frame
There are many headshots that happen very close and seem very much larger. Such type of photos will not have an effect on the people who come to your profile. However, if you choose the right frame for your images, then the people will be more and more interested in your profile.
The best thing to do would be to make sure that the people are able to see the face as well as the background a little bit as well. So, you need to use the space carefully.
After all, you do not want your face to take up most of the image space right.
If you place the camera close to the face, then you will be occupying most of the space in the image and it would get crowded too. This could make the people avoid the images that you have.
So, make sure that you don't commit this mistake frame the photo beforehand. That way you will have ample space for doing something creative.
3) Be Creative with your Logo or Mascot
You must know by now that how appealing and engaging your image is something that can be very important. The styling and relevancy of the profile image is something that plays key roles in pulling in prospects.
So, why should your profile picture not be a part of it?
 Well, there are so many different expressions that your brand picture can resonate with your audiences. So, when you are taking a shot for your profile image, you need to have the right expression, so that people can take interest in what you have to offer them.
Let your logo be the central theme of your Profile picture and then accordingly, enhance that with your creative side. In below-given example, you can see how adeptly ShortStack has been playing with its logo to match different seasons, occasions and festivals.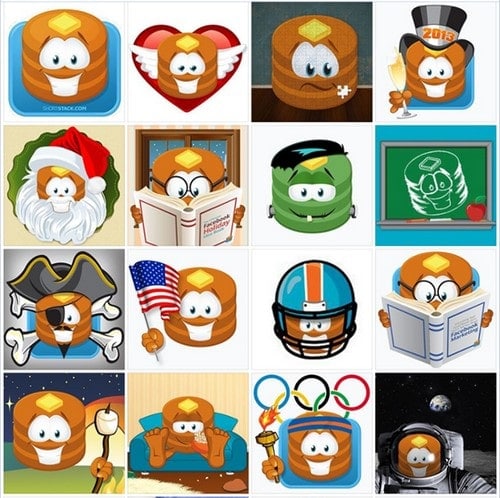 When it comes to profile images, you need to have a friendly approach to everything.
If you make your photos relevant, creative and constructive, then people will get a vibe of positivity from you and hence want to connect with you as well.
However, you also need to make sure that you don't do too much otherwise it will just end up looking creepy.
4) Make Use Of Some Contrasting Colors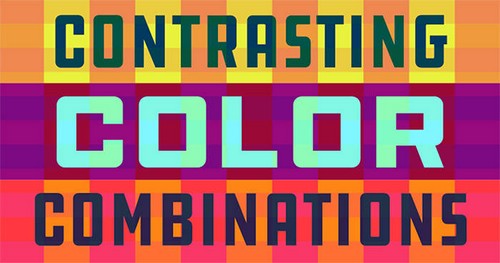 There is no doubt about the fact that colors are very important if you want to be unique on social media. These colors will help you stand out amongst the crowd.
So, you need to make sure that you choose the colors carefully so that you don't end up making any mistakes.
When it comes to choosing the colors, there are so many options that you can choose from. However, we would recommend that you use the colors that contrast with each other. That will be the best way to make your profile image a little bit different from the others that are on the list.
In Conclusion
So, these are some of the tips that you can use for creating the best profile image on Facebook accounts that you have. Make sure that you follow each and every single tip that we have for you as they are pretty cool and beneficial.
In case you are confused in creating a right profile picture for your Facebook page, feel free to share your business details with us. M91 experts will guide you in the process, so you have the most relevant, effective and conversion driven Facebook presence.