Cut-throat competition, new challenges, variety of company goals for higher ROIs, or organizational change- all such factors of the contemporary corporate world long, for one thing, i.e., transition management. Transition Management is the implementation of change through detailed planning, coordination, and structured administration. One of the most undeniable facts in this rapidly growing world is that Change is Inevitable.
Without change, there is no progress. It is the management of this change that can develop the experience, giving it a good or bad meaning.
Transition Management is the process of giving change a "proper meaning." The meaning of change for every industry is different than the others. However, this does not hide the need for implementing transition management.
As a government approach, Transition Management is responsible for facilitating and accelerating sustainability transitions by using learning, visioning and experimenting processes.
Areas of Implementation of Transition Management
In a financial sense, Transition Management is a service offered by Investment selling companies, to help Investment making companies initiate the Portfolio management process.
In an outsourcing sense, Transition management means successfully implementing the process of transferring responsibilities and duties, to a third-party to manage and conduct business on behalf of the outsourcing party.
Every industry will require a different kind of change and hence will need to come up with a system to make sure these changes are smoothly brought in-to their Business environments.
Follow the Plan for effective Transition Management
To make sure that a Business or a sector is re-fashioned in a well-organized manner, a systematic process should be followed. The key to a successful journey of transition is to fulfill the needs of all stakeholders to the business. The first step would be to identify and address the opportunities in hand.
The Strengths, Weaknesses, and Threats of the possibilities should be weighed to make sure that the benefits received are maximized.
After identifying the best opportunity, create a design for the future. This design must make adjustments for the new changes in its structure. It is crucial to consider all possibilities where things could go wrong. It helps a business to prepare for any outcome.
Conversion in Transition Management
After planning for the transformation, start implementing the plan. If a plan is realistic and exhaustive, it will automatically set things into place. Conversion is the most time-consuming part of Transition Management. In this step, the previous system is scrapped, and the new system is transitioned in its place.
As this phase involves a lot of planning and administration work, it is usually outsourced to Transition Management Companies. These companies study the organizational change meticulously and leave no corners untouched. They aim for the best while preparing for the worst.
Buchanan & Mc Calman's 'Perpetual Transition Management' Framework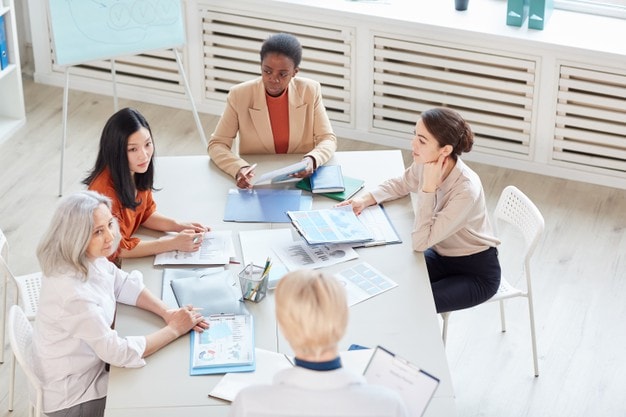 Buchanan & Mc Calman offered valuable insights to tell about the factors that trigger organizational transitions and related responses. It was comprised of four layers that were used for telling about the management of organization transitions-
Trigger Layer: Need identification and creation of avenues for the changes
Vision Layer: Articulation of the futuristic vision of the organization and its communication
Conversion Layer: Channelizing support for the conversion of vision
Maintenance & Renewal: Bringing reforms or change
Final Thoughts!
Transition Management is an avoidable task that a company will eventually need in their Business cycle. A smooth transition aims to solve all conflicts of interest that may arise due to the altered conditions.
If a transition is adequately planned and efficiently executed, it has the potential to introduce the new changes most desirably and fittingly.
People will always resist change. It is an integral component of this process to get everyone on board with the changes by making them understand the benefits and help them cope-up with the new system.
Successfully implementing Transition strategies will build a highly responsible image in the eyes of the clients and employees.
How important do you find the role of transitional management in contemporary business models? Do you think transition management is one of the most critical factors for the businesses involved in outsourcing or off-shoring? Please share your views with us in the comment section below.
Liked this post? Check out these detailed articles on
Topic of MANAGEMENT
Alternatively, check out the Marketing91 Academy, which provides you access to 10+ marketing courses and 100s of Case studies.