Becoming a full-time blogger can be a real treat in the real sense of the word. But, there can be a few obligations that would force you to consider part-time blogging. Maybe you are not yet earning enough through blogging so that you can take care of your family. In those cases, you may need to do part-time blogging till the time you are confident of opting for the full-time venture as a blogger.
Let us go through the steps involved in how to do part-time blogging in this post.
Part Time Blogging – What Exactly Does That Mean?
Part-time blogging will refer to the type of blogging where you cannot dedicate much time to the task. In fact, you are not able to commit as much time to blogging as you want to.
However, you need not to consider it as a disadvantage either. If you are smarter, you can convert the lack of time to your own advantage. How? Well, when you are aware that you do not have enough time to dedicate to blogging and related activities, you will make an attempt at making use of your time judiciously and in a smarter way. You will be able to develop mastery over being efficient.
How should You Indulge in Part Time Blogging?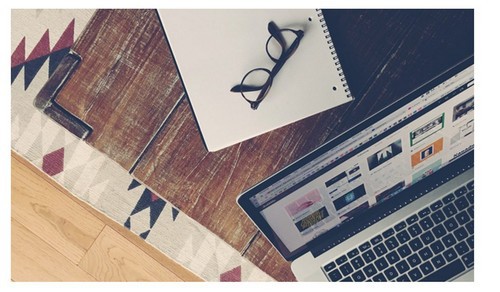 You are into part-time blogging should be a clear indication to prove that you are just making a beginning in the blogging arena. That would make it necessary to opt for gathering a better knowledge of blogging and related aspects.
But, if you make an attempt at gathering knowledge – you will not be able to work on your blogs within the little time you have at your disposal. How about acquiring knowledge on the move? Yes, there are several audiobooks or EBooks that cover the intricacies of blogging. Make a habit of listening or reading them while on the move. This will help you gather better knowledge and aid you in succeeding as a part-time blogger
1) Delegation and Outsourcing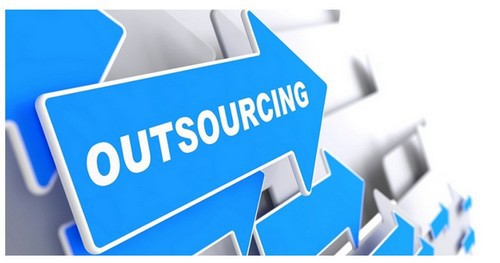 Blogging involves a host of services and components. There are several tasks you need to handle. If you are into part-time blogging, it may not be possible to take care of all those tasks on your shoulders.
The best way out in that situation is to opt for delegation and outsourcing. Web creation, backlinking and SEO are a few tasks that you can outsource so that an expert will be handling it efficiently. In fact, they will be doing it better and you can concentrate on writing your blog posts.
You can even consider getting your content writing done with the help of freelancers. Delegate those tasks that are time-consuming. You can then make use of your time for any other plans that improve the possibility of revenue generation.
2) Look for Competition
Check out the competing bloggers in your target niche. You can go through their strategy and try emulating them for the better prospects of your part-time blog.
You can identify your competitor blogs. Explore what they are doing. There are several services that specialize in exploring the performance of competitor sites. Some of the aspects you can look ahead for are backlinks and search engine optimizations options that they have gone through. You can pick the best strategies from the competitors' sites and implement them on your blog. In fact, that would be the best technique for a part-time blogger.
3) Work With Dedication
Being a part-time blogger, you may not be able to work with your blog on a daily basis. In fact, the time will not permit you to do that. This can cause a huge issue with the content creation of your blog.
Content is the King – they say. If your blog lacks the content that the visitors are interested in, it may not be able to make an impact. So, make sure that whenever you write, you do so with dedication. If you are not able to achieve it for any reason, you can consider getting it done through the freelancers. The best thing with freelancers is that you can pay them only on the basis of the work done, rather than having dedicated staff for the task.
4) Market Your Content
Marketing is what you would need for the proper up keeping of your blog. In fact, that should be an important aspect of your blogging career.
Whether part-time blogging or full time, marketing is what eventually takes your blog to the higher standards. Moreover, proper marketing exposure would be helpful in improving the performance of your blog. The constant emphasis on improving the popularity of your blog would indeed take your blog to the next level. The content needs to be mesmerizing enough and attractive to your readers. If your content is good enough, you will find it being shared and gets more popular.
5) Opt for Affiliation
If you have just entered the blogging arena, the best you can go with is affiliate marketing to support yourself. However, ensure that you have chosen the product wisely and it is relevant to your blog content.
Initially focus on three products. This will let you concentrate on the products in a wiser manner. Of course, when you get experienced in the days ahead, you can expand your product portfolio further ahead. Focussing on a smaller level, in the beginning, can be quite helpful in making a good impact.
Conclusion
These are some tips on how to manage Part-time blogging. In fact, focusing on the tips and basics as featured in the above paragraphs should guide you in making effective decisions. Gathering enough knowledge as you move ahead is what would go a long way in helping you focus on your blogging career.
Make a proper beginning and we are sure you will find the success coming your way! The tips shared in the above discussion can be quite helpful. If you have any further ideas that should work best for a part-time blogger, share them with us. That can make a huge difference in the life of fellow part-time bloggers.