Human life has become very hectic as people are running from one place to another and trying to find the right kind of balance between personal and professional life. Sometimes it feels as if we are standing amid chaos, and it will be impossible to find our way out.
Every one of us needs a bit of peace so that we can rejuvenate after a hectic day. A clean and organized space can make a world of difference as it will help to take control of the noise around us and relax.
When our personal space is cluttered, it becomes next to impossible to find the necessary energy to tackle even a small chore. The disorder drains people of their inner strength so that after some time you leave it as it is and the things keep on getting accumulated.
It has been scientifically proven that living and working in a clean and orderly environment is advantageous for our physical, mental, and emotional well-being. Organized space increases motivation, lowers anxiety and stress levels, improves sleep and helps in making viable decisions in life because our mind and body are at peace.
Organization hacks help to make life simple because it will remove the clutter that is surrounding you. The best part is that the organization hacks will organize our home space, kitchen, bedroom etc. and now finding things will seem like an effortless act. The remote control of your life will be in your hands because you have been able to maintain order in your private and professional space.
1. Store entryway items in buckets
Do not keep your entryways disorganized and cluttered as it creates a bad vibe. These are the places that should be free of any litter, but the fact is the opposite.
Whenever anyone comes home, people tend to throw away some of their essentials like keys, sunglasses etc. at the entryway as if they will not need them from now onwards. Have you forgotten that you will again require them the next day and if you have misplaced even one of them it can cause serious havoc in your morning schedule?
Organized space is a happy space because it feels good when everything is in the right place, and you can find anything that you want in a few seconds. The best way to tackle this problem is by hanging mini buckets on the hook at the entryway for the family members. Make sure the members are aware of their buckets so that they can deposit only their stash in it if you are looking for a good organization hack.
You can either use colour-coded buckets or stick a label with the names. Some people have pets, and even they can utilize the entryway space by giving their pets a bucket for their essentials.
2. Put your closet in order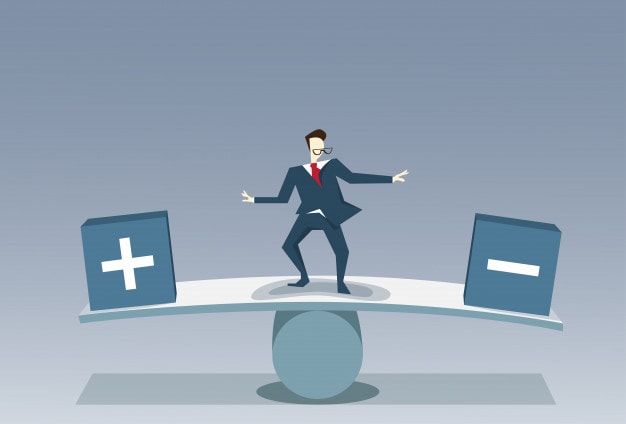 The first thing that you should tackle is your closet if you are looking for a good organization hack. Well-organized household closets will go a long way in making your life organized and balanced. The first thing you should do is empty your closet of all the content and now wipe the shelves and the closet floor to remove the accumulated dust and dirt.
The closet is ready for use, but what about the contents. Make three piles for keeping back the items, donating some of them, and placing it in either trash cans or for recycling purposes. Assess your storage space and make suitable adjustments if it is lacking.
You can install ready-made shelves or take the help of bins or storage baskets. Group similar items and place the ones that you regularly use at the front so that they are handy and the ones that you use once in a while at the back or high levels.
Once everything is in its proper place, you will not have to empty it for a long time. Just make sure that everything is once again placed in their suitable counters so that the closet can remain organized and you keep on quickly finding things.
3. Organize cups
Most of us have used sock organizers for, of course keeping the socks in place but now is the time to be creative. Do you know that it works beautifully in the kitchen also if you are looking for some of the best organization hacks?
The deep drawers in the kitchen tend to get cluttered within a few days, and if you are interested in removing the mess, just use a sock organizer and give every cup a place of its own.
Once you start following it, then you will come to realize that getting the cups out as well as putting them away has become more effortless.
4. Use zippered plastic bags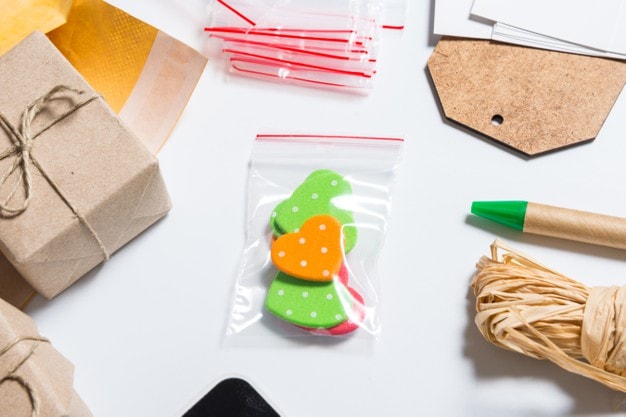 Various small things are lying around for instance toys if you have small children, office supplies if you are working from home or craft supplies if you are a dedicated homemaker who loves making something or other for your home.
It creates unnecessary clutter that can be easily avoided if you have set your mind to find easy-to-use storage solutions. Take help of zippered plastic bags and place the items in the available space in a systematic manner.
You can easily clip them on pant hangers so that they occupy very little space and look organized. Use zippered plastic bags as a useful storage idea if you are looking for some of the best organization hacks for your home.
5. Organize towels
Are your towels lying here and there and making you mad. Well, do not worry as you can take a metal mesh file organizer and use it efficiently by rolling out the washcloths and towels and placing them inside it.
Folding the towels is one of the most common habits, but it does need a lot of space hence from now onwards roll them and see the difference because you will be able to fit a good number in a comparatively small area.
If you have a large family, you can even colour-code the towels as the family members will find it easy to take out the one that belongs to them, and the rest will stay in place.
6. Sort out your make-up box
Have you seen a female that does not use any make-up? Well, I don't think so as someone will use it in large quantities whereas others will opt for a bare minimum look. It is used on an everyday basis and thus has become an essential item that needs a separate place of its own.
The best way to sort out your make-up kit can be either by placing all the items in a make-up box that has various compartments for individual items. For this, you will have to buy a box that will not come cheap.
Another way is by taking the help of strong glue or a hot glue gun so that you can attach magnets at the backside of some of the containers and hang them on the magnetic memo boards. It will become an all-in-one storage and display solution that will look beautiful and become an essential help as everything will now be in front of your eyes, and there is no need to find an item from the clutter.
7. Avoid tangles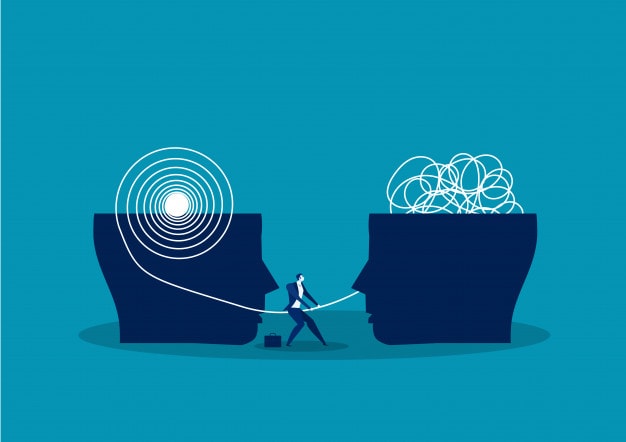 Is your charger cord always tangled and it takes you a precious few minutes to sort out the knots and use it for charging your mobile device. Use corral cords with binder clips if you are looking for useful organization hacks.
This simple office item will help in saying no to tangles. Clip the binder clip onto the side of a decorative tray and thread the cord through it so that your charger stays where you need it.
8. Organize important documents
Are your essential documents in a safe and handy place or the files are a cluttered mess that needs to be sorted out urgently. These are some of the most important documents that should be kept in an organized manner.
Just make an effort once and then you will not have to do it repeatedly at small intervals. Think about a system for filing that will be most effective for you. You can use numerical or alphabetical order to place the file folders. Keep separate folders, for instance, one for medical, one for household, and one for tax purposes.
If you have small children, keep one for their school documents and fee book. It is essential to make an effort so that you can construct a straightforward filing system that will always prove a blessing in disguise.
Gather every paper and document that you can find and sort it out into piles for urgent, shredding, filing and recycling. In this digital world, it is a safety measure if you can scan your records and store them in clouds or the necessary storage site for safekeeping.
Name all the physical files correctly and place the documents accordingly. Collect all items that are for disposal and shred the ones that have an essential signature, password account number, etc. that could prove harmful in the wrong hands.
9. Organize your photos
Like your documents, your photos are also an essential and integral part of your life. These are memories that need to be cherished and kept in a safe place. If you have digital photos, then create folders and choose a suitable method for organizing them into your computer by way of theme, chronologically, or by a person.
Rename the images and keep them in the proper place that you have created. Keep a backup file and erase the ones that are already duplicated or you do not consider necessary. In the case of physical photographs sort and organize them to arrange in albums.
Make sure that all the essential pictures are stored appropriately in a cool and dry place so that they can survive the ravages of time.
10. Clean your garage space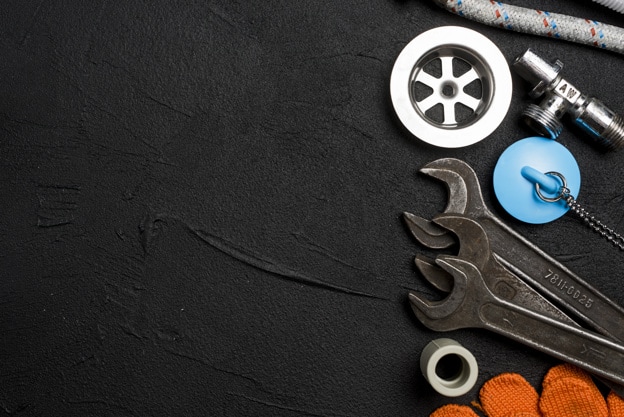 It is a fact that garages tend to become a dumping ground for all those items that we are not using presently but may need it in the future. Once you start keeping things in the garage, it will keep on accumulating, and one day it will seem like an impossible job to sort out the items that are necessary from the ones that you might not need.
Whip your garage in shape if you are looking for a good organization hack. It is not possible to sort out items unless you take them all out of the garage. Arrange trash bags, bins, and baskets before you start with this endeavor. Layout everything and now sort and place them in various categories like a garden, sports equipment, tools, supplies, etc.
Now is the time to tackle every type and determine the things that will go back and which ones should be thrown away, sold, or donated. Clean your garage and remove dust and dirt from every nook, corner, and floor.
Assess your storage space and make sure to place handy containers, shelves, and bins to store the contents. Make sure hazardous items are locked away for safekeeping from children.
Organization hacks are a helping hand that will make your life easy and straightforward so try it and see the difference in your lifestyle.