Have you ever wondered how to manage online reputation of your business with utmost ease and competence? Well, in that case, you need to read this article about Online Reputation Management Tools that we have for you here. These tools will empower you to manage your online reputation in the most effective and result driven manner possible.
One of the most important parts of having a successful business online is to see whether the reputation you have is being properly maintained or not. What people say about your brand matters a lot as these are the people who will turn out to be loyal and faithful customers for the business.
So, there is no doubt about the fact that if you don't manage the reputation that you have of the company then surviving in the online business world will be a really tough deal for you. There are so many things that you need to take care of when you want to increase the reputation of your brand.
Well, why not take help from some of the best experts?
In that case, we are here to help you out.
With the help of the best online reputation management tools, you will easily be able to take your brand to a whole new height very soon. So let us go through ten of the best online reputation management tools for you-
Top 10 Online Reputation Management Tools
Here we have some of the best tools that will be a definite help to you when you want to increase the brand reputation that you have. Use any one of these as they are all pretty great.
1) Radian6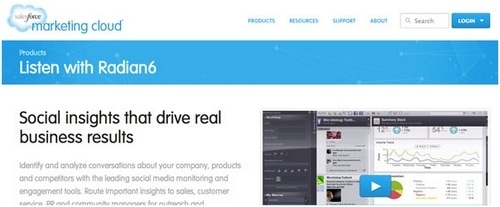 One of the great Online reputation management tools that help a lot when it comes to online reputation management is the Radian6 tool. This application will help you reach the target audience that is young.
You can easily have discussions on the latest topics and let people know about your brand. What more could you possibly want, right?  There are many small businesses that tend to use this tool in order to have a superb online reputation.
It is considered befitting for an independent company that is concentrating upon online promotions and advertising. It will help in effective monitoring of online campaigns. You will be getting features like the engagement console, real-time dashboard, sales force chatter support and so on.
2) Visible ORM Tool

The Visible ORM Tool as the name suggests can be used by the advertisers for maintaining and increasing the online reputation of any particular company. There are many interesting features that make it an awesome tool to use.
You can easily track the brand excitement that the users have about your brands. Also, monitoring the sentiments and requirements of the customers is also very easy with this particular tool.
This offers the visible intelligence to the users that help them enhance their business. It helps in social listening, gauging customer sentiments and measuring social buzz and so on.
3) Reputation Defender

The Reputation Defender is easily one of the best online reputation management tools as it easily helps the company in removing different downsides so that online reputation can be better.
What we love about the tool is that it is an expert in SEO tactics and provides the best SEO results which in turn help in the boosting of the online reputation as well. You will also get a personal machine of marketing for tracking the results.
It helps in monitoring your reputation and channelizing effective personal marketing on the web in the efficient and result driven manner possible.
4) UberVU ORM Tool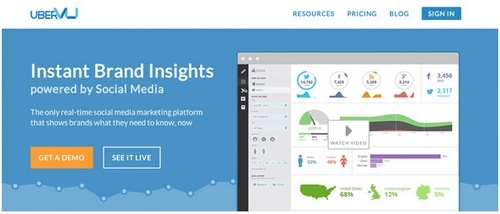 When it comes to Online Reputation Management, there is not a single tool that can compete with UberVU. This amazing tool is used by most companies to maintain their online reputation in the best way possible.
With the help of patterns, stories, influencers, and other analytics, the company will be able to use this tool in order to get the best results. You definitely need to try it out if you want the best results for your company.
This one is of great help in gauging the sentiments of your prospects, fans, and followers on different social platforms. It is also very useful in monitoring and listening to social campaigns.
Try it out and see how amazing it is.
5) Attentio ORM Tool

Another one of the best online reputation management tools would have to be Attentio. This is the tool that will help you monitor various platforms of social media without any difficulty.
This online tool and platform is best for monitoring and seeing what the people and the viewers talk about you on the different platforms of social media. You need to try it to know how effective and useful this tool can be.
Sentiment analysis along with living charts, analytics and segmentation are some of the features that make enable this one grab a position in the list of top online reputation management tools for marketers.
6) Mention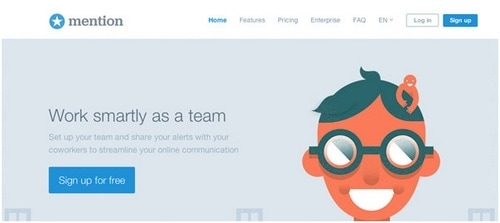 When we talk about Mention, we can only say that it is a very effective tool that lets the company know when their target keywords are being denoted. Same is the case with the image and the name of the company as well.
You can easily use this tool on iOS, Android, Web, and Desktop as well. So, if there are any discussions going about the company name, then you will definitely get to know about it. There is no doubt that it really helps to build an online reputation in a better way.
From Collaboration among colleagues to notice tracking and real-time alarms, it offers unlimited features that can help you track and manage the online reputation of your brand online.
7) Brandseye ORM Tool

This particular application can be used by the businesses when they want to get some accurate insights about their websites. The users will be able to join in a discussion that takes place about the campaigns, image, representative, and the image of the brand.
As a result, important information about the brand reputation can be achieved and steps can be taken to increase the online reputation.
It can help you get the proper reports about your competitors, plus, can also update you about all the discussions that are happening around your brand on the web.
8) Sentiments Metrics ORM Tool

If there is any name that can bring a smile in the face of business owners, then it is the Sentiments Metrics ORM Tool. This is one of the best online reputation management tools as it will help the owners know what everyone is saying about their brands.
So, you can easily depict the feelings that customers have about your brand and then make the necessary changes. Doesn't that seem to be an easy and efficient tool?
In addition, it also helps in screening what kinds of conversations are happening around your brand. You can know about the positive and negative discussions about your brand on the web. It includes features like sentiment benchmarking, collaboration among colleagues, influencer identifications and so on.
9) Trackur

When you want the best management for your business, then Trackur is another tool that can help you.
Manage the different sites of social media, have discussions, create blogs, look at news sites and so much more with this tool. The list doesn't come to an end.
Some of its awesome features include widest social media coverage along with executive insights, sentiment analysis, and so forth that make it one of the tops used Online Reputation Management Tools for you.
10) Google Tools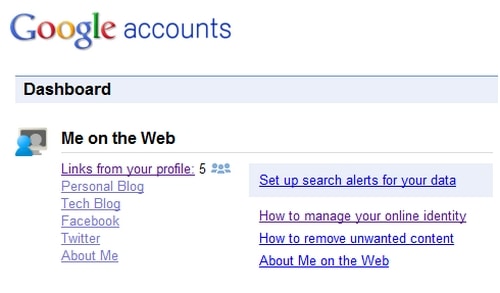 You must have heard about Google Alerts, right?
Well, did you know that this tool can also help in increasing the online reputation of your brand? Finding it a bit hard to believe? Well, that doesn't make it less true.
There are many companies that use Google Alerts to know the exact reputation of their company in the online world and let's just say that the results are always accurate. So, this tool is certainly a great benefit.
I on the Web tool of Google will help you gauge your online presence quite efficiently. You can easily gauge the sentiments of people towards your brand via this tool. With the help of this tool, you can gauge your online identity and manage it to optimize your presence.
Wrap Up!
So, what do you think of these amazing online reputation management tools that we have for you? Make sure that you use these tools for the best results, people.
In case we missed any tool that you prefer using, share with us in the comments.
If you liked this article, we bet that you will love the Marketing91 Academy, which provides you free access to 10+ marketing courses and 100s of Case studies.