The primary reason that people go into business is to make money. To take the business to the level above making a quick return on investment, is to evolve the business into a brand. We often hear business owners talking about taking their business to the next level.
However, many of the businesses don't even know where to begin when they want to transition the business from the small time into the big time. Rather than the business trying to achieve everything internally, it is often wiser to seek out the expertise of digital marketing and SEO agencies in Melbourne that have successfully modelled growth marketing strategies to transition online businesses into the big time. So where can the businesses start with their online branding?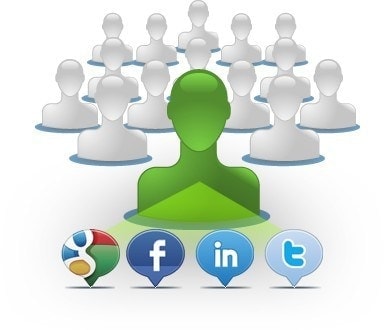 Know the end outcome to outlay the strategic journey to achieve your goal!
Before you can begin, you need to know where you are heading. To achieve this, businesses need to have a clear and measurable goal that is set to a specific timeframe. A goal such as "I want to make more money from the Internet" is a start, but needs to be more specific. Ensure that the goal is time specific. For example, 12 months. Ensure that the goal is clear and measurable. For example, the goal of your online branding and marketing campaign is to increase revenue by $100,000.  The next question is, how do you plan to achieve this goal? This leads onto the next point.
Know the opportunities
In digital marketing, there are many opportunities that can be developed for businesses to improve their revenue. Identify the opportunities that are available to your business. You may find that your business's competitors are having success with a digital marketing strategy that you are yet to adopt. Below are a few opportunities that you can identify.
SEO strategy
Do you think your SEO strategy is working? Do you feel like you are getting the best ROI for your investment? If you think that there may be a chink in your SEO armour, then it may be time to get a health check to identify any potential weaknesses or identify any untapped opportunities to leverage with your SEO campaign. It could be as simple as developing SEO friendly content or making a few technical tweaks. Even looking into your website's backlink profile to identify the types of links that will boost your keyword rankings into the money-making positions can help boost your online brand.
Conversion rate optimisation on sales and pitch content
Has the business revamped any of the sales or pitch content on the website or across the wider web content that is being used to promote the business? It may be worthwhile to test new copy via A/B split testing to see if you can improve the lead and sales conversions for your website. All the top brands in the market concentrate on conversion rate optimization and keep it as one of the major targets of online branding.
Paid search optimization
It is always good to do a general health check with your campaign to identify areas where you can cut down costs and avoid unnecessary wastage on keyword spending. There may be quick win opportunities to improve your quality score, that should reduce your cost per click spending fees while raising your ad position. The more you optimise, the more cost efficient and profitable your campaign should be.
Display and RTB (retargeting)
There are opportunities to expand your business's reach via the Google display network and other display networks. Ad exchanges can be leveraged for real-time bidding to feature on prominent websites. The additional exposure can potentially drive you newfound leads and sales. Furthermore, retargeting strategies can be used to capture leads that would have otherwise been lost and can further add to your business revenue.
Email marketing (direct marketing)
Direct email marketing works well with the right target audience and the right offer. It can be a direct sales pitch or it can be used to deliver valued information. Both methods need to deliver value to the end user. Businesses can start by sending a regular newsletter or bulletin to keep at the front of their prospects minds. Long term, they can deliver sales messages to generate new business over the long term.
Youtube marketing
Youtube is a web video portal that offers a staggering amount of traffic and lead generation opportunities. It is easier to be found for and to rank a video on Youtube. Businesses can create a series of videos that will create 'feature' opportunities on other media websites, as well as revenue opportunities either from Youtube's monetisation program or by selling products or services directly from the Youtube channel.
These are a few opportunities that businesses can leverage to ascend to the next level. These activities will raise their traffic, revenue and perceived brand status amongst web users. The more they take action to build their value, the sooner the value will begin to show in their brand perception, business revenues and profits.
Bio: Alexandria Phillips is a Digital Account Manager at Digital Next, a reputable SEO company in Melbourne. Alexandria draws on her own personal experience to generate engaging content that resonate with her readers. As an Account Manager, she is committed to ensuring that the needs of her clients are effectively translated in the digital sphere. In her spare time, she enjoys creating her very own masterpieces in the kitchen and planning her next adventure.
If you liked this article, we bet that you will love the Marketing91 Academy, which provides you free access to 10+ marketing courses and 100s of Case studies.