Jobs may be rewarding but it is always good to start own business. Having a business not only has great pay but you can also enjoy working something that is your own. Entrepreneurship is no doubt riskier than a job and requires more sacrifice but the benefits which come after some period of time are significantly better than a job.
There are many types of business to start. It totally depends on the person and his liking and ability to business. None of the types of business to start mentioned in this article have to be done full time unless of course, the interest of the reader is to do so. Many of the businesses can be done by keeping your job and pursuing it as a side business.
Investment is a critical aspect of any business on that is why it is crucial to have good financial support before you jump into any business. Which is why you can start any of the mentioned businesses while keeping your job have a good financial backup and then jump full time into it.
Following are a few types of businesses to start:
1) Blogging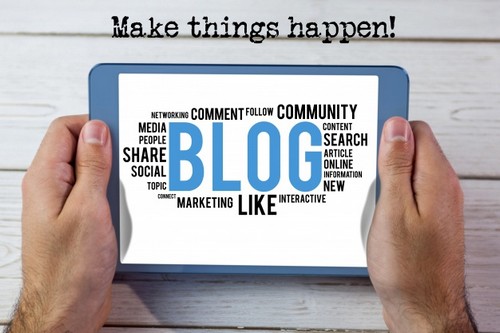 Blogging is considered as a study in the viable source of income how many logos are created profitable content on topics as very good at home, cooking, travel, scrapbooking, business, film, personal, finance and many more. And it is also not an acceleration when it is said that bloggers are growing their business in six-figure income thanks to affiliate marketing, email subscribers, sponsorships provided on the blogs and other multiple revenue generation streams.
It is very cost effective to start a blog and very lucrative if the content is good and the material picks up and is appreciated by the readers and subscribers. You only need to start a blog by mastering few technicalities and then understanding what is the need in the market and learning how to attract those people to your blog.
Blogs can be set up even for free of cost can be set up with premium services. Invite a few advertisers on the blog and it becomes a study source of revenue generation. There are multiple hosts like Bluehost who help in setting up of the blog faster. Once you are successful to build a community around the block that you are built then you can go and invest in understanding the readers for subscribers so that you can provide more of what they want.
There are multiple blogs available for free of cost very can learn how to build a blog. Deep diving into blogging involves earning SEO tools, Google adwords, adsense, social media marketing and other tools from digital marketing. A combination of all of these tools would make a blog extremely successful and very profitable. Blogging is one of the most lucrative types of business to start in 2019
2) Graphic designing
Having a background and technical knowledge of graphic designing is very helpful but if you don't have it is also relatively easy to learn the basics of graphic designing on your wall with the help of money online free tools available. Adobe Illustrator is increasingly becoming easy to use. A bit of creativity and knowledge will make it possible for you to earn regularly by graphic designing excelling the images of motivational quotes or they also can be sold to platforms like Etsy which are printed on Posters.
You can also find a startup or owner of a small business horrible photographer who could use some extra help by designing and order in the images. To turn this business idea into a full-time income stream it is essential that you build some technical skills by reading a few books on creativity.
Once you are an expert in Graphic designing, you can also start to provide creative designing as the third party or a freelancer two different ad agencies and media consultancies. By use of applications such as Udemy and Edx, basics of graphic designing can be master and a little bit of practical knowledge will take care of the rest.
3) Write eBooks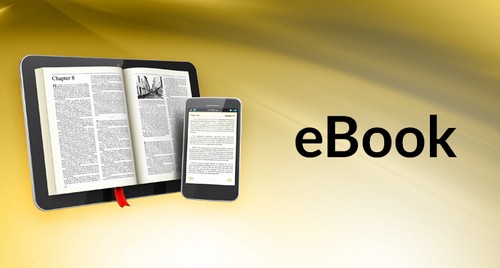 If you have mastery in good English and know that you can use the skills to make downloadable eBooks which deliver value for the people aspiring to learn a new skill or for them who want to advance the career or the ones want to start their own business. Flight targeting is very essential for good eBook downloads.
The key idea and preparing an eBook are to know your skill and write it down properly in a presentable format for other people to understand. Usually, people break It down to smaller points so that people can understand one at a time. Another great idea would be to split the entire set into multiple books and get more downloads ergo more income.
To start with, motivational books have a lot of demand in the market along with business books. Also, you can write about travelogues and share your travel experiences along with pictures which makes a great eBook for other fellow travelers. Along with an eBook, you can also build a personal brand as a writer and earn decent money. Books are on the way out and ebooks are in – probably the reason why they are one of he best businesses to start in 2019
4) Social Media marketing :
If you are a person who is social media savvy and has a great follower list on social media, then this could be quickly monetized by partnering with a major brand and their companies and other reserved businesses for their products or services. You can share the product and services and make good money which could be your lucrative side business. All you need for this is a little marketing skill and good social media presence. The best advantage of being a social media marketeer is that office can be taken anywhere with you and you are not confined to brick and wall type of business.
A good post with hundreds and thousands of followers can be charged anywhere between $500 to $2,000 which makes an excellent profitable side business. Little photography skills and good media presence can be leveraged as an Instagram marketeer.
5) Online course instructor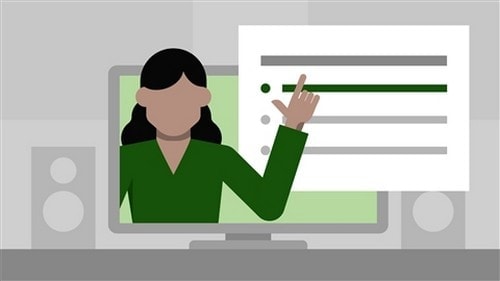 If you have a particular skill which you are really good at and very passionate about you can combine this into a service which can be very lucrative by being an online coaching instructor. Along with that one on one online coaching is also an accident and lucrative business idea. The only thing to be sure of is to implement a personal opportunity management system so that you don't get caught up providing services to a client that you cannot help.
Online apps like Udemy and Coursera are the best places, to begin with. Along with those unique skills and experience, the other skill required to be a successful online coach is to have excellent communication. You need to convey the difficult ideas in simplest sentences with a lot of examples.
Once you don't make your ideas understand to someone else online teaching will be an excellent source of income for you. You can also promote yourself by creating a Facebook group or a community and also have a website with customized designs to promote yourself. With so many online platforms available to promote, you just need to manufacture courses and the marketing will be taken care of by itself and hence courses are one of the best Businesses to start in 2019
6) Local business consulting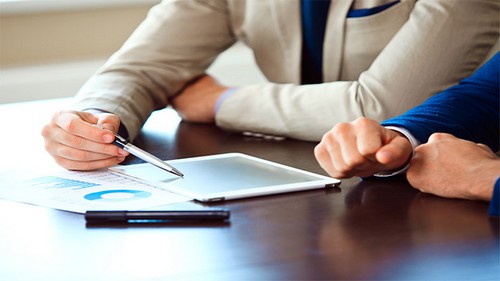 If you have certain skill sets or certifications which you have developed in your industry over a period of many years you can consider putting the skills to use by offering consultation services two local business owners and startups. Whether you are an expert business strategist or marketer or even message person there are many businesses who are willing to pay to solve issues with their company or provide additional training in the organization. All you need to do is craft and effective cold mail which convinces the businesses to hire your services.
Cold mailing is just like cold calling when you have to introduce about yourself as many times as possible and maintain a good frequency so that the customer finally calls you. A good idea is to keep free content or material for the clients to have a feel of it. For example, you can keep one week of services for free of cost so that the clients can get a feel of the quality of your services.
7) Commission only sales :
 If you have excellent communication and convincing abilities and good connections along with risk-taking abilities communication-based freelancers could be for you. This is a great business idea since many startups share part-time Commission to the sales people which means you can also earn sitting at your home by developing sales strategies and by becoming an effective inside sales representative with your perfect skills of cold calling on the side and do it all with nothing but Commission.
Make sure to include a little bit of equity and the profits could go very high if you are pitching a solid product to a great client and if it succeeds. You can also go through a lot of sales books which teach you about the skills to be acquired which is useful on the field. You can also move on with few courses online which helps you to be a master soft skill like your communication and negotiation abilities. A website called angellist.com is a great platform for startups and you can find many startups wanting employees for different roles.
8) Affiliate marketing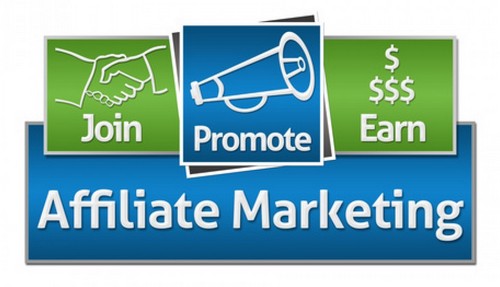 If you have a great website you can always use the traffic to monetize it via affiliate marketing. Even if you don't have a website you can always monetize by using your contacts. Websites like amazon.com have a great referral program wherein you can earn a decent amount of money by promoting products within your contacts.
All you need to do is sign up for affiliates on amazon.com and create links for the products that your friends and family orders and you can get a commission from 4 % to 20% on different products of different categories on Amazon. Other websites like Clickbank, Skimlinks are affiliate networks and tools which can assist you with the content that you already produce. Affiliate marketing coupled with a website can be a great source of income and hence are one of the best Businesses to start in 2019
9) Virtual assistant
Are you good at staying organized? Then you can always opt for working as a virtual assistant. Indeed, Elance or Upwork have some of the great gigs. You can also come in contact with important people and build a professional network by developing the skills which are in demand, for example, creating gifs or videos and grow your business.
You can also have an added perk of staying at home and developing your business. The option of being a virtual assistant is great particularly for people who want to travel while making money online also called a digital nomad.
10) Remote English tutor :
English has gained popularity all over the world. Becoming a teacher in English as a second language will help you make a solid income and it will also help you travel the world if you like traveling. Qualification in ESL (ENGLISH AS SECOND LANGUAGE) is desirable after which people from countries such as UAE or Hong Kong are willing to pay a minimum $25 per hour for you to teach them English online. Remote.co indeed often have tutoring jobs posted which remote.
The only requirement is to have a good internet connection and professional place which will be projected online. Any place better than your dining room to meet with the students online will help. Once you do the entire course of ESL, you can get assignments and stay abroad for a long time while teaching English to native students.
11) Tax returns
Are you good in Mathematics and statistics? Are numbers your thing? When you can be an assistant for businesses to help them prepare tax returns. This will work especially for small businesses who look at cost-effective ways. Many courses and books available online will help you understand how to prepare tax returns and it will certify you in tax preparation skills in a few hours.
The only requirement on your side will be to stay updated with constantly changing laws. Once the online taxation filing starts you can charge an average of about $220 per return as a freelancer tax preparer.
12) Web designing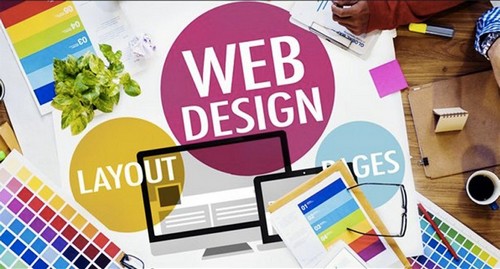 Technology companies used web designers without skill which is why freelancing in web designing has become one of the top business opted by entrepreneurs today. Web designing is about creating a beautiful experience which is better driven for people who are visiting a website or using an app.
A lot of websites are always in need of professional web designers which is very you can tap in the opportunity. Foundation books like HTML and CSS the famous Web designer Jon Duckett, will get you started quickly and determine whether being a professional Web designer is for you or not.
You can also move into online courses on Coursera and Udemy which will teach you everything about web designing. You can start as a freelance and earn a decent income then move on to the professional level. You can also take more courses and then deep with access to personal mentorship with platforms like linkedin learning or General Assembly and others to quicken your pace on this path.Everyone today needs a website which is why website designing is one of the top Businesses to start in 2019
13) Web development
Another constant need in the IT industry as for a web developer. You can build extremely good skills that are in high demand by doing web developing. Website building can take a few months with almost free online courses and blogs. You can learn to code by having a basic knowledge of HTML, Ruby, Python or CSS.
Following that, you can start your own freelancing business to build a portfolio if you have a full-time business as a web developer. More and more businesses are coming up online because of the cost factor and that is where you are web developing skills will come into use.
14) Resume Writer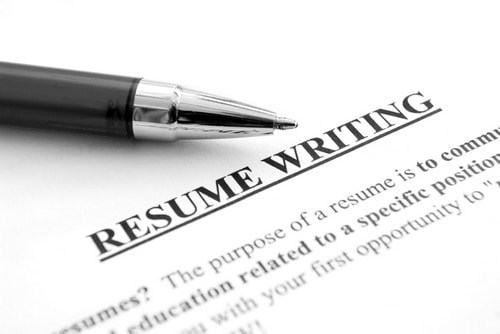 Getting a dream job can be very tough and this is very true if you are in the same position for a long time and your resume looking as it is dusty. People constantly require a professional resume writer to help them showcase their skills to the prospective employers. Before getting professional in writing you have to learn how to write a resume on your own and you can also practice this by writing a few resumes of people you know. Then you can join an association of resume writers and establish your credibility. A long-term career can be to develop career coaching opportunities in resume writing.
15) Career coach
If you have been in the industry for a long time and have studied various people and their industries then you can be an excellent career coach and help others with a selection of their careers. You can help your friends and coworkers to find the dream job how to crack an interview or how to negotiate for a better salary by being their career coach.
A lot of people will be willing to pay for your services and it is a sort of a business which does not take a lot of your time. To start with you can share your advice on a blog and use platforms like coach me or the muse for your benefit where there is an existing audience already looking for people to help them to make a move in their careers.
16) Rent out your space
Got a big home with a lot of space? You can always rent it out to travelers. Websites like Airbnb who started helping both the tenants as well as travelers to rent some affordable homes.
Airbnb charges a small Commission on the booking from both the host as well as the guest. Many local people have started becoming a host on Airbnb and welcoming guests and providing and sharing the local knowledge with the travelers. You can also host small meetings gatherings and earn extra money by renting your space. You can also rent out space as a small studio or a warehouse. Websites like Tagvenue will connect you with customers looking to host the small but special event. There are co working spaces also coming up, so not only
17) Marketing consultant for small businesses
If you have experience in any stream of marketing including SEO or digital marketing and have the ability to the people excited about some products or services then you can always refine them by putting it to work with small businesses as a marketing consultant. All you need to become is a local SEO expert which can help local clients rank higher on Google in search results.
Businesses especially startups are always in need of getting more customers which is where your marketing skills can be helpful. You can always develop more contacts and ask your existing clients for a fresh and grow this business and make it a permanent source of income.
18) Building customized software's for Freelancing clients
Most of the businesses run on online softwares. Individual and companies attempt to make a profit by developing really good software. Because of this job jobs for software developers is getting more prospective and creating massive opportunities for these businesses. The software development project is picking up faster as a side business very soon it will overtake as a primary source of income. Platforms like linkedin also have launched a freelancing platform which is dedicated only for hiring talented software developers.
19) Event and Party Planner
With skills like managing and multi-tasking along with scheduling, you can become an event and party planner. You can develop your own Network and provide services not only to weddings but even corporate events, birthdays, seminars, concerts, conferences and other events making them memorable.
This is an excellent idea for people who love dealing with other people and are good at organizing and planning things. It can get very lucrative if you can manage to top-notch get clients and of course top-notch clients can be developed by contacts gathered in events, which is why it is one of the top Businesses to start in 2019
20) Real estate consultant
Real estate is the only asset which always appreciates and hence a career in real estate can always be one of the most lucrative of the careers. People buy and sell many properties all across the world which means a lot of opportunities for real estate sales professionals who know a little bit about commercial as well as we can and financial aspects of real estate.
Going ahead you can also hire real estate representatives who can help you close more deals and generate better profits. All you need to have is good convincing abilities, sales skills and knowledge about the surroundings of the real estate in question and you can get yourself an excellent deal. Real estate commissions are huge and we know several financial moguls who started from real estate which is why it is one of the best Businesses to start in 2019
21) Computer Repair :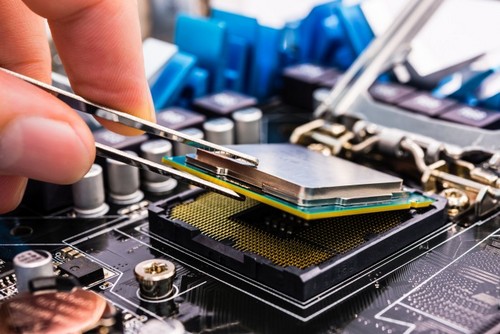 Computers have become an integral part of the world. Making their presence right from the desk of students to offices of billionaire's computers and laptops are omnipresent. You can learn about the technicalities of hardware in a computer and start home-based computer repair services as an own business. Providing service at home is the USP of this business wherein the customers can book your services via online or messaging. You can also video consultation for minor problems and charge them a decent amount.
22)  Baking Business :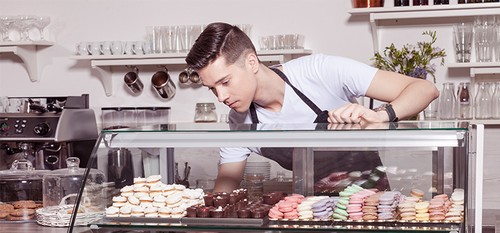 Baking is a business which app used to everyone with a sweet tooth. Kneading flour and mastering the oven can bring some decent amount in your banks. Baking can be started as a side business and then be grown into a full-time business. You can start your own baker's shop by trying some recipes of cookies or having some dessert full eye-popping cakes for everyone. You can also start classes for teaching how to prepare cakes which are becoming the latest trend. Baking business can be very lucrative if used the right ingredients.
23) Ghostwriting :
Ghostwriting pays a decent amount. If you are talented in creating great content as well as researching a certain subject, then with your ghost-writing skills you can get some high paying clients. Jeff Haden has created an extremely lucrative career out of ghostwriting by being a ghostwriter to different CEOs and business executives.
24) Stock photographer :
Decent photography skills along with the great camera for taking pictures can make a great business for you. You can become a stock photographer by selling your images to the companies that buy the stock photos like Shutterstock. Every time someone downloads your image you will get a royalty for it.
You can also build a personal photography website and show your portfolio. If you are really good you can sell some of the images to magazines and get them printed as magazine covers. Even companies like Apple prefer photos of freelance photographers as their official wallpapers.
25) Tour guide :
With travel increasing, there is a lot of tourist inflow everywhere. If you are close by to a destination where travelers visit frequently then you can meet new people and stay in the city that you like and get paid by being a tour guide. The investment is as little as $50 for registering yourself as an official tour guide. You can give walking tours at important destinations for a decent charge. Once you have enough money you can give tools in cars and buses for a selected group of travelers and tourists.
26) Language translator :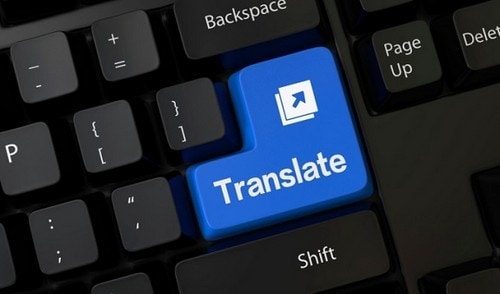 If you have mastered more than two or three languages it is good to have that as a business. Knowing more languages is better and can land you a job even and government where official language translators are required on diplomatic tours. You can even start your own academy and be a language instructor and teach other people. The only thing is you have to know the language that you are teaching in a much better way.