Moral Compass can be understood as the ability of a person in analyzing 'what is right or what is wrong' and then acting accordingly.
In this post, we will be diving deep into the world of moral compass to understand what it is, why you need it, and how can you fin-tune your moral compass. So, without any further ado, let us get started-
Introduction
A good human makes the right decisions not only about profiting himself but also to help others.
There is always a part in ourselves that directs us about what is right and what is wrong. In this changing world, most of the people have lost hope on the good.
Hence every person needs to understand the inner self and where the moral compass is pointing.
Here in this, we will discuss what a moral compass is and how to use a moral compass in detail, which will help you later make the right decision in your future.
What is a moral compass?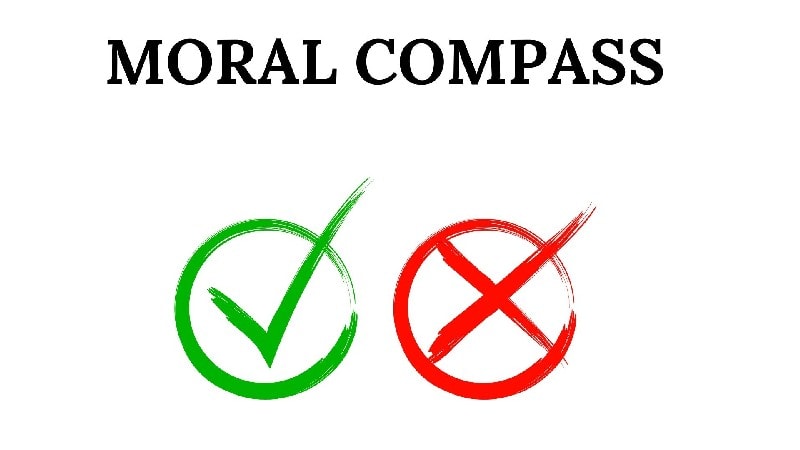 It is a part of our soul or our inner core that keeps us directing for a decision that will lead us toward a better good.
Some of the ancient philosophers and sages used as the pointer that would lead to a good life where there will be few or if possible no regrets.
But this definition is not acceptable to all.
Instead, we can say that it is something that directs you towards a decision that brings betterment to overall society than your benefit. This thing is essential for today's world.
It is something that is built inside the deep inner core of a person that helps him make a decision.
The moral compass is sometimes built-up with societal, spiritual values.
But moral is crucial that no matter what the compass is made of, it causes no harm to anyone and finds peace for the soul of yours.
Why do you need Moral Compasses?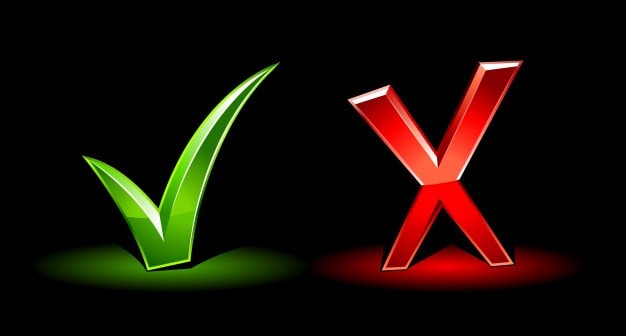 Not only does it bring you inner peace and frees your soul, but it is also overall good for society and country. So let's see why we should keep using it.
1) Make yourself as a unique person
If you do not have your own ground rules in life, you do not know what you are.
The ethics in our life make us what we are, and they build us as the person today we are.
Without our beliefs and ethics, we are nobody.
The grounds come to our rescue when we get stuck into the dilemmas of our life. We search for that our morals follow and take the path they take us.
2) Protect the greater good
It is made up of beliefs and values like kindness, justice, fairness, etc.
These values pursue a person towards deciding between a better good always.
It will always lead to the development of a better society and country that will be equal for all and will lead to a better condition.
It aspires to help you take a step in a direction where everyone gets a fair value. It improves the living situation for all and helps all to get what they deserve.
3) Build your self-confidence
When you take a stand for the good of people and not only for the narrow self-worth of yours, you feel more empowering of yourself.
You feel a blast of your self-esteem and confidence.
When you know you are taking a stand for all, you feel more reliable to the tiny voice in your head that keeps you directing to the proper decisions for all and keeps you away from all the wrongs.
It makes you stand firm against evil and empowers you so that you do not doubt your choices further.
With all the self-exploration you will finally go for the transformation where you get to know yourself more intimately and insightfully.
4) Be a good role model for someone
When you know you are listening to your morals, you become a role model for someone somewhere.
Someone outside sees you taking the right decisions and work on their morals. If not anybody out, you can turn to a good role model for your children.
You can become a teacher, and you can become a mentor or anyone who leads people towards a goal.
With your help, they will look forward to a better purpose. And as you will consider not only your self-worth but also everybody's benefit, they will accept you as a leader and role model together.
And after all these, it will help to transform a lot of people towards taking moral compassing.
5) Foster healthy relationships
People with good comparison have a healthier relationship with the surrounding people than the others.
As they have a more significant contribution towards others and a smaller chance of harm, people get more attracted to them. Also, they give a great vibe of self-confidence and high self-esteem that folks feel better around them.
People must accept those who have these excellent vibes around others. And as you work toward uplifting the member's condition in the society, they will gain more trust toward you.
Critical Tips to Polish
It is easy to make decisions with your moral compassing, but if you do not keep cleaning your beliefs, you will be rigid, and that part is not suitable for acting of your morals.
So here are the essentials you need to maintain to keep polishing your moral compass.
You cannot learn morals. You have to keep yourself updated and free from any rigidity to follow the morals for the real good. Sometimes they become just a set of old rules which are no use to anyone anymore. And that is when you know you need to change them.
You cannot copy morals from anyone. You need to build the feeling inside your soul. Without the sense of doing well to others to your core, you cannot just make the right decisions about anything for across-the-board growth. Instead, build the morals inside to take the better result next time. Ask yourself what good they are doing to the people of your surroundings. If they are not doing any good, you should become confident enough to shape your morals so that they can serve people's good.
Focus on the inner parts of the things. There is more than only the outer appearance. You have to take that in your heart. To draw your attention towards inside to focus, try meditating among nature, and improve your focus. It is the part where you observe things without judging them. Mix your curiosity with this talent, and it will help you build your compass.
As you grow up keep notes on your behavior and your values. Make sure they have some congruency between them. If they are too unpredictable, they may create quite a conflict in real life. If your costs keep conflicting with your behaviour, the life choices will be harder, and it will lead to depression in the future. So it is crucial to either shape your response or just cut down the values though the first option is preferable.
Role in enhancing one's Individuality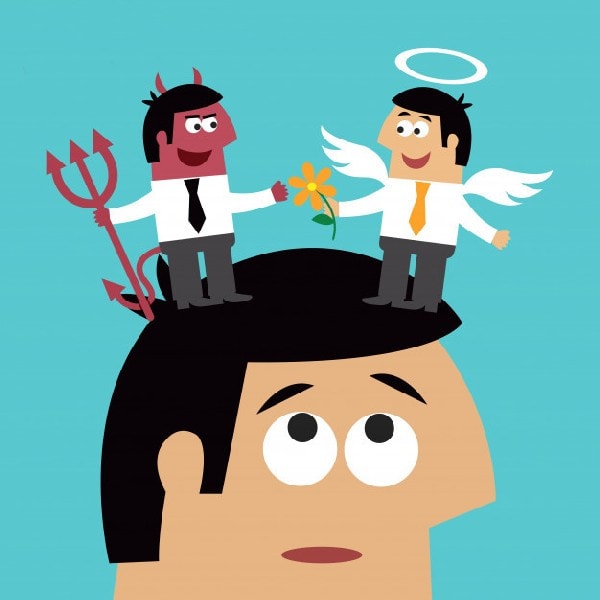 Each one of us has values that we develop since childhood.
Moral Compass is different from one to another by how we get reared up and which society we belong to. It builds our core values which direct us to make a difficult decision in our life.
There are some of the central values that we all hold deep within our soul as integrity, family, fairness, personal responsibility, and kindness. It is different how much of which one, we use that makes us different from each other.
They give us a chance to self-inquiry and self-reflection. It brings the better person of us. We learn to think about others in our life and their importance.
We learn to lead as a leader and learn about taking care of others too.
It directs us towards a side where we start seeing the overall advancement as a priority rather than self-worth. Doing well for society and the country becomes our aim. We point at the more important goal than the else.
How to use it?
We all know what is right and what is wrong. We keep getting confused about what to choose. Though it is not the only reason, sometimes we have chosen from two right things, or sometimes we have to choose two wrong things.
Using moral compassing is not an easy job. Here we take a look at the following points at how we make the proper decision.
Long lost is the phrase "everything is fair in love and war." We do not choose anymore about what is only worthy of your benefit only. We concentrate solely on taking the decision where the different choice of moral compassing leads us to more interest in us.
This kind of mistake in using and taking the decision has the most significant impact on the leadership viability of leaders' leadership skills.
There is another situation where the leader feels difficulty while making a decision. It is like choosing between two rights. The leaders have discussed the case as they have considered that they fear to decide as they think unconscious providing latitude toward the person or employee who has similar values to the leader. Here he needs to empathize with the person and analyze the condition and ultimately listen to the moral within himself.
Steps to benefit you moral compassing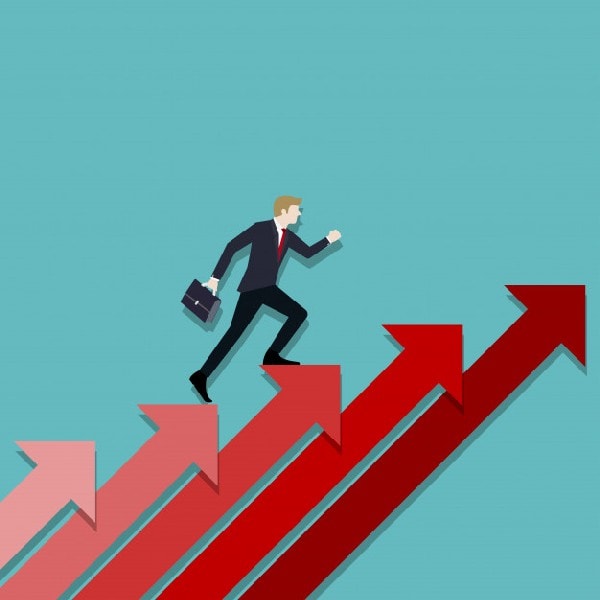 Taking decisions with moral compass comparison can feel conflicted and confusing. Am I using the right morals? Is this decision, right? These questions may come in your mind quickly. But here we are with the steps that will help you make the right decision without any turmoil.
Analyze the situations which the decision may lead you to. Ask yourself questions like who will get the benefits and who will lose? And think about what the advantages and what the harms are as a result are. The answers will help you analyze the decisions deeply in detail.
Then you should analyze the actions and what are the best to take. First, take a look at all the steps without what they are leading to, and then scale the activities concerning their moral values. If there is an action that crosses the line of societal values, consider which work is preferable and more essential to keep and which one to avoid. Lastly, choose one less problematic
Analyze both parts of your research and choose the best plan that suits people's moral rights as well as more profitable. You need to use the less problematic and most cost-effective strategy. Also, keep in mind that your plan does not violate any people's rights. And if they do better be it for a better good.
Another condition is when the leader chooses the path to follow just for the short-term benefits, not considering the long-term good. So it is crucial not to accept the short-term benefit, instead select the right option with an advantage that leads you to long term benefits.
Moral Compass Wrap Up!
There will be co-inflicts, and there will be confusion where you will feel whether you are making the right decision or even if taking the decision for better good is worth it.
But it is for sure that considering the decision where your moral compass is suggesting will surely get you to the inner peace of your soul.
After going through the above points, we hope you understand why a moral compass is so essential.
Thank you for visiting us!