Have you heard phrases like "It seems he is having a midlife crisis" or "her appearances nowadays are obvious that she is going through midlife crisis"?- People mumble things like this when they see somebody is not behaving his or her age. Even many consider each change made by approximately 45+ males or females as a sign of midlife crisis. Be that as it may, is this valid? May be or maybe not.
Throughout the years, this phenomenon has become more sensationalized. There are numerous degrees of such symptoms, some incredibly self-evident, others increasingly unpretentious or tactful.
First brought into general cognizance by Elliot Jacques in 1965, Midlife Crisis talks about a- time of dramatic self-doubt during the middle period of life.
While analyzing the concepts of Midlife crisis (MLC) in his book Men in Midlife Crisis, Jim Conway applied the Stages of Grief suggested by Elizabeth Kubler-Ross with some adjustments, which will give you a general idea of its occurrence-
Stages of Grief suggested by Kubler-Ross
Denial
Anger
Bargaining
Depression
Acceptance
Stages of Midlife Crisis suggested by Jim Conway
Denial
Anger
Replay
Depression
Withdrawal
Acceptance
The timeframe when midlife crisis keeps going will shift in men (3 to 10 years) and ladies (2 to 5 years). In this article, we will have a look at different symptoms of MLC. So, without delaying any further let's get started-
Introduction to Midlife Crisis
Life is not always full of surprises.
There are moments of disappointment and victory, one overlapping the other. From the prime of our youth until you are ripe into old age is a process of an ever-evolving, topsy-turvy, rollercoaster ride of emotions.
It is not an unexplored rationale that middle-aged people face their bouts of crisis where they feel uncertain, miss their youth, find it hard to accept aging feel this uneasy emotion. Around the 20th century, our world became a place that served a platform for the midlife crisis as a real thing.
A depressive period that lasts for years is considered to be combated with a religious awakening, concern over health and appearance, efforts compulsively made to remain young, as well as just stooping lower into a depressive episode that lasts.
Under the sudden realization and not being able to accept the fact that life is halfway over leads to such erratic behavior. It almost feels like the downward slope of a hill, hard to find the end of the slope leading to a definite road with a dead end.
Mid-Life Crisis – Let's Dive Deeper
As discussed above, the term was coined by Elliot Jacque in 1965 and was used extensively by Freudian psychologists like Carl Jung.
The term midlife crisis is defined as a period in lifespan when humans transition from youth to aging adults. The entire life evaluation of goals, dreams, and achievements occurs during this phase of life. You tend to reevaluate everything that has happened in your life, getting lost into a deep thought of lost dreams and unfulfilled wishes.
This phase is common to both men and women at the age of around mid-forties. The constant lingering notion of aging makes one feel depressed, anxious, and remorseful about wrongdoings. It is a struggle with oneself to come in terms with the fact that they are aging, and half the life has gone by.
Does the Midlife Crisis Happen to All?
Nearing the second half of life is a situation that is filled with turbulence and odd experiences. The lifestyle changes that occur make you want to get back your youth to do it all over again and live the best of times.
Midlife crisis, however, does not happen to all people in their mid-forties. It depends on their lifestyle and how much change they are going through.
Studies and research have proved over time that midlife crisis is not that serious an issue existing all over the world. It is imparted by social constructs as well as cultural standards. A society that reveals notions on midlife crisis tends to turn people into validating their regular issues as a midlife crisis and not a simple question.
What are the Definite Signs of Midlife Crisis?
There exists only a definition and research conducted by psychologists to explain as well as understand what happens during a midlife crisis and what can cause it.
Most of the studies are made by the statements people with the midlife crisis have stated. It is not the same as every individual grows up differently in different periods. People often exaggerate their thought process into making statements in their head like it is what gets you closer to the deathbed as well as makes you regret reasons that are no more under your control.
This is where the desire to become young comes back again. These changes in behavior are reflected in the external expression of an adult. We will delve into the part where the warning signs are evident in an individual to diagnose midlife crisis-
10 Key Signs of Midlife Crisis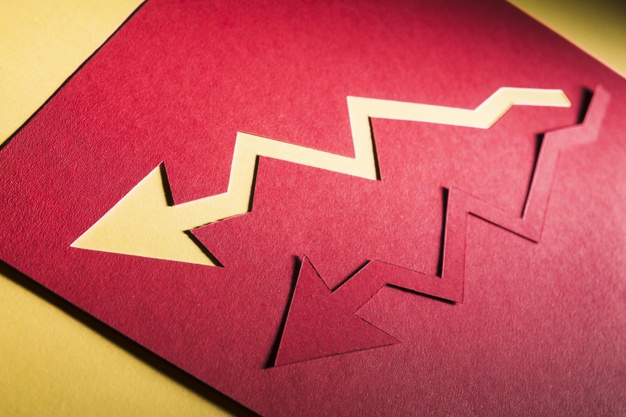 1. Being Unresponsive
You do not feel any zest or zeal regarding the daily activities that you indulge in or participate in. Everything starts to feel bland and monotonous.
You end up feeling sad about having a boring life. The only way to combat this is to shape your life, frame the kind of progress you want and work on it. You must move ahead into the future full of hopes and aspirations.
Also, let go of the thought that you are someone who cannot move into the future. You must be extremely optimistic about having the power and drive to cultivate a habit of creating a life you want.
2. You fear to get out of the bed
It is almost impossible for you to gather the courage and get off the bed when you already know what will be happening- dreading the future where you reach closer to death.
This thought that comes across the people with the midlife crisis is hinting at remarkable helplessness as you tend to fear death. People sometimes splurge their money on books, gadgets, or other things that bring them joy.
3. You debate, but not any action
A behavior change needs to happen if you find yourself debating with everyone at the drop of a hat. It often hampers personal and professional life.
You must improve your personality and guide yourself into a future with reliable advice.
4. You lose track of your dreams
You cannot afford to live a life where you are doing things just for the sake of doing them.
This happens when your daily life does not offer much in the lines of being involved and busy.
Find the purpose of life by starting to volunteer and focus on making change as well as inspire others to follow your path.
5. You are confused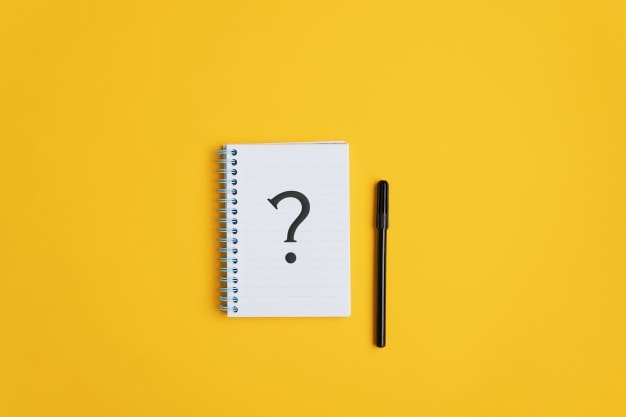 This feeling is constant as you do not understand how to comprehend life and its odd instances that shock you but numb you into feeling no connection with the problem.
You may want to help yourself and others. It comes to a point where you should step back and think your life through, analyze all the goals and aspirations you have had so far.
Getting overwhelmed by a clock of age inside our minds makes us go frantic and makes our heads think of ways not to age as we want to live longer. Thus, the people of midlife crisis find it hard to concentrate.
6. You are not satisfied despite the success
Now comes the point where you are not playing games to spend time and sit down properly to think it through as the fear of missing out (FOMO) is maximum and prevalent.
You end up taking more significant calculated risks that were stolen from certain moves you made under a situation in the past. You over-analyze everything that comes in your way. You tend to feel unsatisfied with several aspects of your lifestyle.
You keep asking questions like how good were you at something, how it was wrong of you to do certain things, etc., You keep wanting more and more as the ticking clock makes you uncomfortable enough to think of things like "I am not successful enough."
7. Every day is a chore

Nothing seems to fit correctly with your lifestyle. You end up pushing it to a point where you feel bored to do anything.
You do not get the rewards for the chores you conduct and tend to lose the edge or spark you always had in you in the early phases of life. Surges of jealousy when you see other people leading better lives make you feel worse about the situation.
8. To get conscious about time you are losing-
The overwhelming sensation that engulfs your head is challenging to get rid of. The feeling of losing time and getting closer to death is overriding all other emotions, leading to depression and anxiety to the extent of feeling worse about yourself.
You get frantic and take irrational decisions like compulsive buying, a sudden change in mood towards certain aspects of life, as well as trying every possible way to retain your youth, health, vitality, as well as increasing energy.
9. You start being apathetic
Finding everything of no interest or having no concern or enthusiasm about the things that are going around is also a common sign of midlife crisis.
It generally happens when you find that things are not going as per your perceptions or vision, or you just become complacent and stop reinventing yourself. It also happens when you start contemplating hard about the past or future.
10. You do discuss or debate a lot but do not take any action
It is also a common tendency of people suffering from a midlife crisis. They think a lot, discuss a lot, or debates excessively about the things they are supposed to do, but they do not perform those tasks.
Such people also communicate a lot with themselves, and even sometimes, they plan for some unrealistic things and start feeling good at the moment.
They do not have any reality check, and in the process, their contemplation leads them to procrastination, and ultimately they lack execution.
In addition to these 10 signs, there are some other signs as well that need your attention-
Additional Symptoms of Midlife Crisis
Putting life on Autopilot
Losing purpose to your life
Making plans that are not working anymore
Trying to make some massive changes that are not actual 'you'
You have started being jealous of others
You always feel that you know the negative outcome and then you do not proceed further
You are ready to walk away from your success
You are missing the passing, and everything seems like a chore
You are playing not to lose, but not playing to win
Ticking clocks overwhelm you
You are unclear about your direction
How to deal with Midlife Crisis?
Acceptance of the fact that you are growing old enough could be a start. Find your way out of the crisis by acknowledging the transitions.
Always think before you take a drastic step. A botox or selling off your house cannot be a whimsical action for the sake of making yourself feels better. Be rational instead of radical with your decisions.
There is plenty of professional help out there to guide you through a midlife crisis effectively and efficiently.
Understand the fact that you can always correct your methods and attitudes towards these changes.
It is wise to move out of your cocoon and get out there to do something unusual yet make yourself feel better. Make a bucket list for this activity.
Keep increasing your bucket list with great and exciting activities and aspirations.
Volunteering is an effective way to build your outlook towards life in general. It can be a significant contribution you will make to help others who are homeless or have been exploited.
Talk to someone about all these feelings. Always acknowledge friendships and appreciate them as the place where you can feel safe.
Eat and exercise healthy.
Final Thoughts!
Thus, a Midlife crisis is a concept that prevails in the 21st-century world with a more significant section of the population exposed to it. Most people experience a midlife emergency but should always keep their friends and family close to help them get through it efficiently. You can also take this time positively and become more emotionally and spiritually awaken.
However, you should also know when you should take professional help. In case you are facing some distressing signs that are impeding your functioning and productivity, you may also take professional help.
Some of the signs when you should consider professional help for the midlife crisis-
Emotional issues are not letting you eat or sleep properly
You are not able to concentrate on your work
Your issues are negatively affecting your personal and professional relations
You do not enjoy your hobbies anymore; even leisure activities bore you