Memory techniques are an approach that helps in the retention process of the memory to influence actions in the future. This technique is not considered an innate skill but an ongoing process. A person can train and develop his memorizing abilities easily over time.
Meaning of memory techniques
Memory is considered an indispensable part of functioning life as it helps store information and retrieves it when required. It helps to understand the past to work in the present and make plans for the future.
It is a fact that very few people are born with exceptional memories, and others either struggle with it or try to boost it with the help of various memorization techniques and strategies. It is possible to train the human brain to learn faster and remember things.
A good memory is something that everyone cherishes as it proves a boon throughout our life. If you are studying for your final examinations, starting a business venture, or attending an important event where you will have to make a speech, you need to recall and stay sharp. It is possible to enhance your memory power with the help of simple memorization techniques.
As per Edgar Dale, a person remembers 10% of what he reads, 20% of what he hears, 30% of what he sees, 50% of what he sees and hear, 70% of his discussions. 80% of his personal experiences and 95% of what he teaches others. Keep this in mind when trying various techniques to sharpen your memory.
Memorization techniques are referred to as the strategies that are designed and used to assist in remembering things.  These are a broad set of techniques and strategies that includes storing as well as recalling from long-term memory.
Two types of memory techniques
External memory techniques – These are everyday things that give us a cue to remember things like setting a timer, creating a list, reminder notes and using a calendar, etc
Internal memory techniques – These are simple techniques that take place mentally and give us a cue to remember things like rehearsing throughout the day about a significant event that you have to attend shortly.
Important tips to Improve memory
Take the help of the following tips to improve your memory and expand your skills so that it becomes easy to recall content.
1. Grab a study buddy –
It is a proven fact that learning with another person increases the chance of memorizing. Grab a study buddy if you are looking for tips to improve your memory power. When two people are studying together, both can help each other in understanding the content.
The interactions help to solidify the information in your brain and recall it when necessary.
2. Be active 
If you cannot recall things or feel undue pressure, then break your monotonous routine. Try some physical activity and get moving; however simple it might be taking a walk in the garden or a simple physical exercise. Being active is the key if you are looking for tips to improve your memory power. The human brain is dependent on a healthy flow of oxygen in the blood for proper functioning.
Exercises like walking, jogging, running are all linked with improved memory. It triggers a protein Cathepsin B that triggers new connections in the brain, critical for boosting memory power. After learning something new, wait for some time.
Experts suggest a waiting period of three to four hours and then exercising as it has proved effective in improving memory. This will help the body as well as the brain to relax, refresh, and soak in the new information so that it can again start learning and memorizing effectively.
3. Improve your diet 
Eat healthy food and improve your diet if you are looking for tips to improve your memory power. As per the best nutritionists, trans-fats and saturated fats are linked to poor memory as it builds cholesterol that stops the brain from functioning at its optimal best.
The neurons in the brains are deprived of oxygen-rich blood, and it compromises the memory power. Healthy diets, on the other hand, like fresh fruits, leafy and green vegetables, proteins, etc. has been linked with improved memory.
4. Take your time 
Do not try to cram all the information at once. It is not possible, thus avoid such a scenario. Take your time, plan, and organize things, relax, and practice methods of memorization. It is vital to keep the memory strategies simple if you are looking for tips to improve your memory power.
You will see a visible difference in your attitude and mindset without getting overwhelmed within a short span.
5. Sleep on it
The human brain rests, rejuvenates, and recuperates at night time when the body is sleeping peacefully. The rested brain is super active and can easily recall things the next day.
A sleep-deprived person will not function properly and will not remember things because his brain is also tired. If you have learned something new, then sleep on it.
This will help the brain process and store the information with ease and consolidate all facts and figures. You can easily retrieve the information later on because the sleep has reset the brain.
Sleeping at a regular time for at least seven to eight hours and taking periodic short naps is a necessary step if you are looking for tips to improve your memory power.
6. Organize 
Create a plan and set goals for the information you want to memorize. Collect all the required materials and remove the ones that seem unnecessary.
Organize all the essential material so that there are no distractions on the way if you are looking for tips to improve your memory power.
7. Find a soothing environment 
A person needs to concentrate on the information if he wants to learn and memorize it effectually. If you are sitting in a place where there is a lot of noise or several distractions, it will work against you.
Find a secluded corner with a soothing environment if you are looking for tips to improve your memory power. It can be a library, study room, or anywhere else that is distraction-free and quiet.
Top memory techniques to learn faster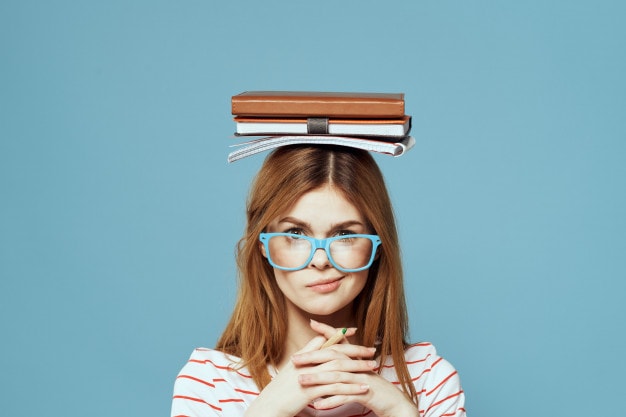 It is a fact that there are numerous memorization techniques to boost memory power. Every person has a different style of learning, and which technique will work for one and not for others can be decided only by the individual himself.
Remember, the objective is to strengthen your memorizing abilities and learning skills, so choose with care.
Some important memory techniques to learn faster are as follows
1. The Link Method
If you are looking for an important memory technique for studying faster, look no further than the Link Method. It is considered one of the simplest methods of memorizing and that too at a very fast pace.
In the Link Method, you have to forge a link between various objects based on associations. Here you are creating an image of a word on your list and then creating a link between it and the next object and so on until you reach the end of your list.
For example, if your list includes words like tree, coconut, beach, sand, playing, etc. you can imagine yourself on a beach where there are lots of trees, and you are playing ball on the sand and drinking water from a coconut.
2. The Peg System
The literary meaning of the word Peg is a hook, and this is what you have to do in the Peg Method. This memorization technique refers to a mental hook where you can put new information.
A person has to refer to back information to create new memories. It is like an attachment that will always be there, and you can return to it when required. In the Peg Method, you have to use numbers or letters to link ideas to one another.
For instance, for letters, you can use A-Bay. B-Bees, C- Sea, etc. and numbers like 1-run, 2-sue, 3-tree, etc. It can look complicated at first, but once you get the hang of it, then the process will seem simple enough.
The human brain can easily hang a lot of information with the help of the same Peg, and this is why the Peg Method has proved useful in learning words, lists, definitions, paragraphs, and so on quite easily
3. Mnemonic Devices
This is a memory device used as an essential learning technique for retention and retrieval of memory. It takes retrieval cues, elaborative encoding, and imagery to encode information for optimal storage and retrieval.
The process takes the help of the original information and links it up with something it considers meaningful or accessible. The devices come in the form of song, rhyme, or letters to trigger human memory. One of the most common examples is the word VIBGYOR used to describe the colors of the rainbow in school.
The Mnemonic Devices are effective strategies creating links between information and for improving and boosting memory power. It takes the help of stored information in long-term memory to make memorization simple and easy.
4. The Story or The Journey Method
As the name suggests, this is a strategy that takes the help of a story or a journey to boost memory power. This method is useful for recalling information linked to a group of materials by connecting all of them.
In the Story Method, images are linked together through a vivid story to recall information. For example, If your list includes words like tree, coconut, beach, sand, playing, etc. you can imagine yourself on a beach having a party with friends and family.
Children are creating sandcastles with the help of the sand and playing around it. There are numerous coconut trees around you, and some friends express their desire to have coconut water.
It is the story connecting all the essential words and not just images like in the Link Method.
5. The Recalling Memorization Method
If you are looking for a memorization technique to learn faster, try the recalling memorization method. Active reading is encouraged in this method, where the reader should use annotations to mark important areas or doubts.
Read the information aloud, physically copy it down, have someone else do it for you, or rewrite a summary for active reading. In this method, you have to look at the information you want to remember and then put it away from you.
Now paraphrase the information you have seen in your words. This is a process to strengthen your reading understanding and abilities as well as improving text comprehension.
6. The Memory Palace Technique or The Loci Technique
If you are looking for an important memory technique to learn faster, opt for The Memory Palace. The Method of Loci Technique involves the visualization process to memorize content and information effectually.
In this memorization strategy, a person has to visualize a place familiar to him, for instance, his room or the layout of his residence, and use it as a space to deposit concept images. Associate every item you want to remember with a specific image and imagine it lying in a particular space.
This strategy has proved useful in remembering things like names, faces, lists, etc.
7. The Chunking Technique
As the name suggests, The Chunking Technique is about grouping items or chunking them together for easy remembrance. It is very common as well as popular strategy, and most people follow it in their daily life.
Use the Chunking technique if you are looking for an important memory technique to learn faster.  For example, if you want to memorize a phone number or an account number, for instance, 224832967812, it can be memorized as 2248 – 3296 – 7812. This technique has worked effectively because groups are formed based on pattern or context, and it is easy to remember it afterward.
8. The Building Technique
This type of strategy assists a person in complex situations when he wants to expand his knowledge beyond simple phone numbers, names, etc. In a professional world, it is essential to gain a deeper meaning and understanding of facts to be applied in different contexts.
Take the help of the Building technique If you are looking for a vital memory technique to learn faster.
9. Mind Maps technique
If you are looking for a vital memory technique to learn faster, then the Mind Maps technique can prove a blessing. It boosts creative thinking skills and helps a person in coherently memorizing new information.
The technique includes organizing complex and significant content into visual categories that can be easily distinguished and later breaking it down into multiple documents.
Conclusion
It is memory power that helps human beings to store and recall important information at crucial as well as regular times. The techniques and strategies prove a blessing in disguise in such an endeavor as it allows a person to reach his full potential and remember knowledge and information in a fast and easy manner at all times.