Range Rover is a sports utility vehicle or SUV and is associated with the automobile industry. It is a flagship model of its manufacturing company Land Rover, which in turn is owned by Tata Motors, a subsidiary of Tata Group.  Range Rover was launched in the consumer market in the year 1970 and is still one of the most popular vehicles. It is still very active in the market although it is now a fourth generation product. Range Rover faces competition from following companies
Product in the Marketing Mix Of Range Rover :
Range Rover is a full sized SUV with four-wheel drive and front engine. It is now in its fourth generation model.
Land Rover has extended the model line of Range Rover to include Range Rover Sport and Range Rover Evoque. In the year 1967 first prototype of Range Rover was built and it was launched in the year 1970. First generation model was first accessible as two-door ad after 1981 four doors. In the year 1995 company launched Second Generation Range Rover with Rover V8 engine, Bosch injection pump and optional satellite navigation.
Third Generation Range Rover occupied markets from the year 2002-2012 with features like automatic transmission and BMW 5-Series electronic-system. Fourth Generation Range Rover was launched at Pars Motor Show in the year 2012 and was codenamed L405. Range Rover Hybrid was a hybrid-electric model with diesel power and was unveiled in the year 2013 at Frankfurt Motor Show.
Range Rover Sport was launched in the year 2004 at North American International Auto Show. It is a luxury and mid-size SUV with all-wheel drive and longitudinal front-engine. Range Rover Evoque is a luxury, compact and crossover SUV and has been manufactured with options of three and five-door and two-wheel and four-wheel drive.
Place in the Marketing Mix Of Range Rover :
Range Rover is a British origin product that has found acceptance in several parts of the world. At first, it was sold in the United Kingdom and it entered United States market officially in the year 1987. In the year 1979, an assembly plant for Range Rover was established at Enfield in New South Wales where the work was undertaken by Jaguar-Rover-Australia.
Its other assembly facility is at Solihull in the United Kingdom. Range Rover has a strong distribution network as it takes help of its parent company Tata Group for marketing and distributing its products. Distribution channel includes services of dealers that help the products to reach consumers via showrooms both of Tata Group and other distributors.
Price in the Marketing Mix Of Range Rover :
Range Rover is one of the most successful and popular vehicles of its owner company Land Rover. Range Rover belongs to the premium market and is known for luxury and performance. Its target customers are rich and famous who are looking for a luxurious vehicle irrespective of high prices. It is associated categorically with heritage and prestige and is one of the most sought-after and respected brands in the automotive industry. The company has adopted a premium pricing policy as it caters to a niche market that can afford to spend a bit extra on a qualitative product.
Promotions in the Marketing Mix Of Range Rover :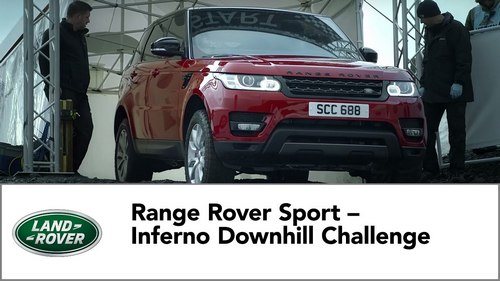 Range Rover has been projected as a classy vehicle and is well-known for its association with British Royals because it is one of the preferred automobiles of the queen. The company has adopted several promotional plans to market its products in the consumer market. All models have been launched at popular auto shows to generate maximum brand coverage. It has taken help of electronic and print media to launch ad campaigns in television, newspapers and sports magazines. The company takes part in trade fairs to showcase its vehicles and increase visibility.
Range Rover has also used a social media platform to its advantage and its promotional videos can be viewed on YouTube. It also has created mass awareness via Twitter, Facebook and its own website. Range Rover has been associated with Motorsports and it was used to win 1981 Paris-Dakar Rally and 1979 inaugural. It has also been a part of East African Safari in the 1980s.
Liked this post? Check out the complete series on Marketing Mix