LIC India is associated with insurance and finance industry. It is owned by Government of India and is of Indian origin. LIC India was founded in the year 1956 by merging nearly two hundred and forty-five provident societies and insurance companies prevalent at that time. It has become largest Indian insurance company with rupees 1,560,482 crore asset value.  Some of its competitors in this field are as follows-
Product in the Marketing Mix Of LIC India :
LIC India is an insurance company that offers a diversified product portfolio to its clients. The objective of LIC India is to offer a sense of security in monetary terms in case of any loss by offering complete financial and insurance solutions. LIC offers Insurance plans that assure a certain sum to be given in the event of the insured person's death to his/her nominee or to be paid to him on the maturity of the deal. It also offers Bima Account Plans that ensure liquidity with liberal risk cover to the policyholder. Some of the LIC policies are as follows-
Children Plans
Child Future Plan
Jeevan Anurag
Social security Scheme
Group schemes
Group Term Insurance Schemes
Micro Insurance Plans
Special Plans
Health Plan
Golden Jubilee Plan
Unit Plans
Pension Plans
Joint Life Plan
Term Assurance Plans
Whole life Plans
Special money back Plan for Women
Money Back Plans
Plans for High-End individuals
Endowment Assurance Plans
Jeevan Amrit
Jeevan Anand
Plans for Handicapped Dependents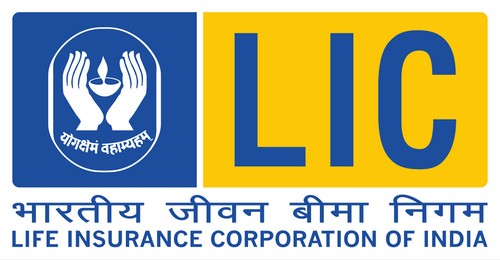 Place in the Marketing Mix Of LIC India :
LIC India has spread its network to every part of rural and urban India with its headquarters base at Mumbai in Maharashtra. It believes in personal dealings with clients and has a strong distribution channel that includes wholly computerised 2048 branch offices, 113 divisional offices, 8 zonal offices and 1381 corporate and satellite offices. A number of service hubs are 25 and customer zones 54 and these are spread across various Indian towns and cities. For efficient handlings and dealings with its customer base, LIC India has appointed a well-connected human channel that includes 98 brokers, 89 referral agents, 242 corporate agents and 1,337,064 individual LIC agents along with 42 banks.
Price in the Marketing Mix Of LIC India :
At the end of the financial year 2015, LIC India had an estimated revenue worth rupees 88.400 billion. This has been possible because of the pricing policy of LIC India. It caters to a mass market and hence has adopted a rational pricing plan that is suitable and affordable for every section of society.
The company has a diversified product portfolio and has implemented several pricing schemes but one common factor amongst all of them is that they are reasonably priced to suit common masses. It offers premium options like monthly, quarterly, yearly and half-yearly payments. LIC India offers best value-added services to its customers as it is state-owned and tries to work for the betterment of society.
Promotions in the Marketing Mix Of LIC India :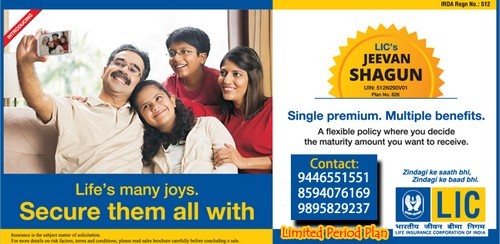 LIC India has adopted several promotional policies to market its various products in the consumer market. It realises the importance of marketing and hence has adopted a strategy that includes creating ad campaigns that are simple and informative. These are shown via electronic, social and print media in television, newspapers, billboards, magazines, radio, sides and backs of various vehicles and online platforms.
The company has its own official website where related and relevant information is posted and upgraded periodically to satisfy customer queries. In order to create further brand awareness, it has taken other steps like direct dealings via personal selling and participating in various events and activities. LIC India distributes gifts to its policyholders like calendars and diaries so as to retain its hold on loyal customers.