Definition 
Market profile is the set of characteristics that can help a business entity in recognizing a market segment or a target group of population or buyers.
Understanding market profile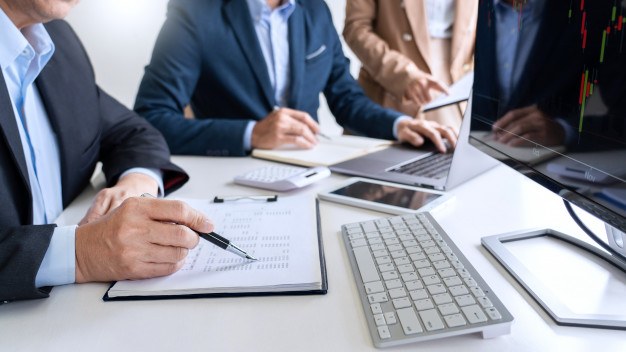 Market profile is done to know the details about the customer groups, the retailing pattern of the target area and the competitors of the product or service an organization is associated with. It is the market profile that helps the business entity in segregating the buyers from the non-buyers.
It is generally used in creating marketing plans and includes elements like
The market plan helps a business entity in putting the onus on creating a viable brand strategy that has been targeted at the business or consumers that fit the profile. It will save ample time and effort and prove a blessing in the long run.
The market plan varies across B2C and B2B markets.
B2B markets – The size of the ownership structure for instance, whether the company is a government company, a non-profit organization, a private or a public one matters a great deal. The size of the target business also has a vital role to play in a B2B market plan.
B2C markets – In a B2C market, the onus is on marital status, income, family status, gender and age of the target customer. To create a good market profile it needs information about the potential customers of the business, how much do they spend on an average, what do they desire to buy, who is the actual influencer along with the decision-maker in the family, what is their geographical location and the main thing is in which income bracket the customer belongs.
Depending upon the gathered information, the company can make strategic decisions about its business and later they are communicated to the relevant teams so that proper implementation can take place.
How to create a market profile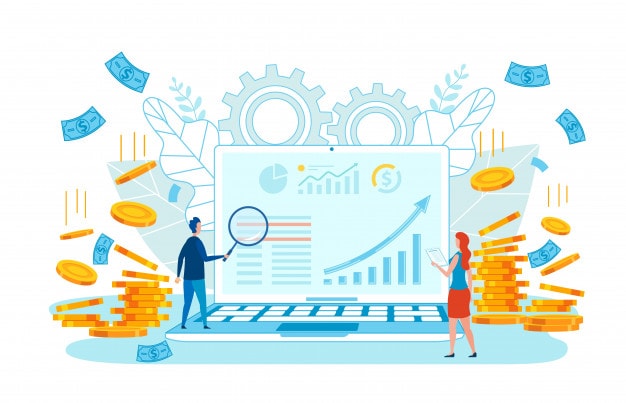 A market profile is an essential tool for business entities and while creating it, one should put his focus on the related information. It is easy to go through company brochures and websites for essential information that is conveyed via a short market profile to the potential customer about the company.
It allows the business entity to convince potential customers about how they are going to benefit through this association.  Take the following steps to create a compelling market profile
1. Think of your target audience
If you try to think of several people at once, you will naturally become confused. The trick is in picturing the target audience as a single entity and not a group. Take a deep breath and let your imagination run loose. Imagine a one only person who is the epitome of your target audience. He should have the qualities and personalities of your core demographic group.
Think about the essential questions and write them down for instance what is the gender of this person, is it a female or a male, is it single or married, to what age group does the person belong to, what is his income bracket and where does it live- in country, city, town or out of the country.
Imagine the person talking to you one-on-one and try to find its issues, goals, and dreams. Try to resonate with your audience as the information will prove crucial in making a market plan.
2. Create a clear picture of the target audience
The target audience was a vague figure until now, but this is the time to create a clear picture of that audience in your mind. Try to get a sense of that figure because the more you know about the audience, the clearer your market plan will be.
Create a powerful connection with the potential customer; demonstrate that you understand his fundamental reason for reaching out to your brand. Write a powerful opening for your profile and communicate your conviction that your product or service is the best in the market and more importantly is the one that will suit his personal needs.
Let him know through strong words that your product or service will provide real value and meet his needs successfully.
3. Describe your product or service
It is essential to give a proper shape and features to your product or service to make it marketable in front of the target audience. Describe them in detail and explain the best features that will compel the audience to know more about them.
Do not forget to mention the advantages of that product or service and how is it going to prove beneficial for the target audience. For example, if you are opening a bakery, then highlight the fresh ingredients you are using and also about the healthy dishes you are going to serve him.
Let his imagination run riot and think about mouth-watering items that you will serve him. This will align the potential customer's needs with your product or service and now you can accomplish the task of bringing him to your store.
4. Establish credibility
No one is going to believe your words without suitable backing. It is imperative to establish your credibility at the very beginning so that your audience can trust you. Cite your professional experience, your credentials, how long you have been working, if you have served as an intern to a famous personality then mention his name.
Do not hesitate to share a glowing picture of yourself and your credentials. Let everyone know that you are talented as well as equipped to handle the needs and requirements of your target audience with ease.
Continuing with the example mentioned above, you can display some of the pictures of the items you will be keeping in your bakery. If you have served under someone ask for a reference and put on view that certificate to provide proof of your authenticity.
5. Find out where your ideal client hangs out
By this time you have a solid grasp about the products and services you are offering; hence now is the time to think about the demographics. Brainstorm for places that your target audience can live or hangs out.
This will give you an idea about the geographical locations that will be most suitable for your type of product or service.
6. Research
Research about the sites that will accept a guest blog post with a link to your website as this will help you in making waves through an already established entity. Include information about how can you reach your target audience.
Keeping up with the above example, you can try to find out about the cafes in your target area and collaborate with them so that they will serve your baked dishes to the customers.
7. Leave an impression
Leave a positive impact by making it clear how you are different from others. Do not say anything negative about your competitors instead focus on the positive things related to your product or service. Make sure to mention what sets you apart from others
8. Review your key components
Once your marketing profile is complete, leave it for a day or two. Review the key components after the period as it will bring a fresh perspective in your thinking and you will be able to see things in bright light. Make changes if necessary.
Ask a trusted colleague, friend or family member to review it and note down his suggestions. If you think viable only then make the changes otherwise let it rest for now and continue with the market plan that you have created.