Market economies can be defined as a market-oriented economic system. A market economy system is where all decisions regarding the production, distribution, investment, consumption, competition, prices policy are created by the forces of the market, such as individuals or organization seeking their benefit.
Theoretically, free-market economies are possible, but in real life, the government intervenes from time to time either to encourage or reduce the demand or to minimize the chances of emergence of monopolies.
The concept of "Market economy" was first introduced by economists David Ricardo, Adam Smith, and Jean-Baptiste. The reason behind developing this concept was their belief that people who run their own business take better and productive decisions regarding the production, distribution, investment, consumption, competition, and price policy to order to make profits.
They believe that these forces take a better decision than the government as their benefit is involved in it. Market economies can also be referred to as a free economy, open economy, a free-market economy, or the free market.
But in reality, in the market is ever free market because there is always an intervention of government which leads to economic inefficiencies.
This market system works based on supply and demand. Based on the information obtained from the forces (Supply and demand), important decisions about the prices and production quantities of the products and services are taken.
Companies produce products and services using different factors like land, labor, and capital for consumers or other businesses. Sellers want to sell their goods to buyers who offer the highest prices and on the other hand buyers choose products with the lowest prices and best quality.
Both seller and buyer negotiate the prices and take a mutual decision where both hope to make a profit out of the deal. People in the business also allocate their resources to different business deals based on the profit that they expect to make from the business deal.
Businessmen who earn more than what they have invested are the successful players of the market, and they use that money to invest in future businesses.
The concept of market economies is purely theoretical in modern times. No country has pure market economies, but there are mixed market economies where the government controls not all but several decisions of the market players.
For example, entrepreneurs are required to obtained licenses, government permits, and various clearance in order to sell any type of drug in the market, and they can't simply sell drugs to the people who are paying more. They can sell drugs if the customers fulfill certain conditions.
A market economy is a favorite economic system of entrepreneurs as it is the most successful economic system among all other economic systems. However, the amount of intervention of government is always a topic of debate.
Features of the market economy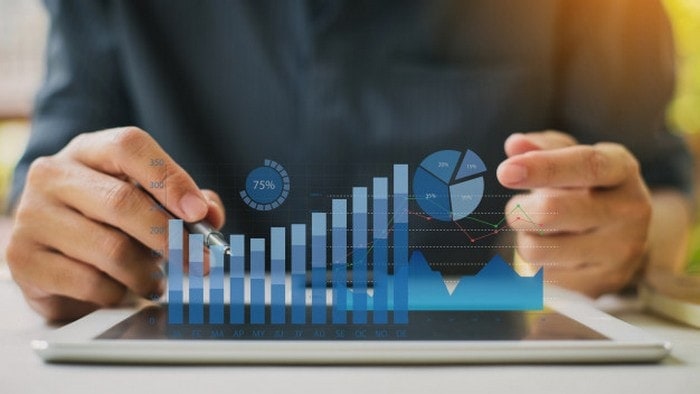 #1. The limited intervention of government:
An important feature of the market economy is that there is limited control of the government. Organizations and individuals take all the important decisions regarding production, consumption, prices policy, etc.
However, the role of government is to make sure that no organization is restricting competition in the market by creating a monopoly, and the government also make sure that the market is open and working.
#2. Freedom to choose:
In the market economy, players of the market have the freedom to choose what and how much they want to produce and sell in the form of product and services. They can use various strategies to get a competitive edge in the market.
However, there are two things that they can't choose freely are prices of the product and amount of capital.
#3. Competition: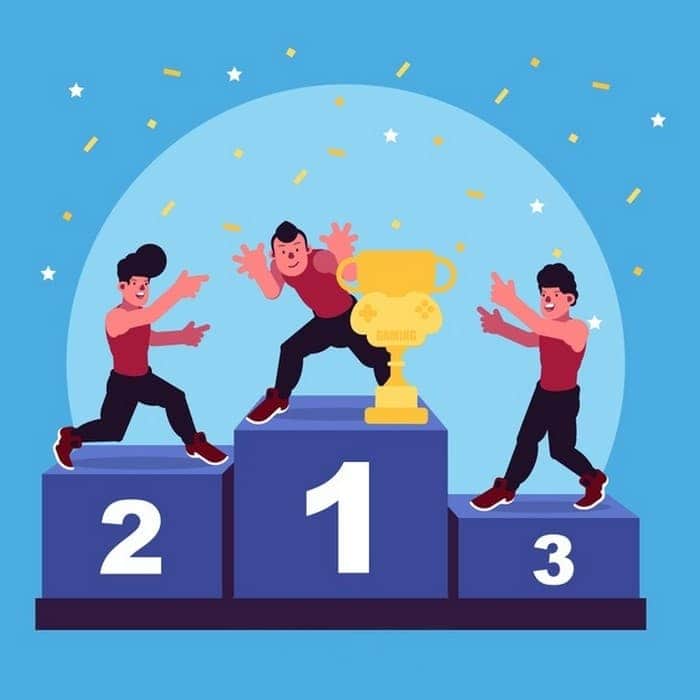 Competition is a driving feature of the market economy. Competition is a factor which doesn't let companies charge desired prices for the products and services they sell.
In addition to this, the competition also enables producers to produce goods and services of higher quality. For example, people consider two factors one is price, and another is the quality of a product before making a purchase decision.
Therefore, companies try to provide products of higher quality at the lowest prices possible. However, competition not only impacts the competitors in the market, but it also put pressure on workers and consumers.
#4. Privately-owned properties:
Market economies give freedom to individuals and organization to own private properties. People can buy and sell things and can own them privately and use them to make profits. Buyers are required to make legally-binding contracts to own properties.
However, there are a few things that the government restrict people to own privately and buy and sell. For example, it is illegal to sell and buy human beings and sources of natural resources.
#5. Selfish Motives: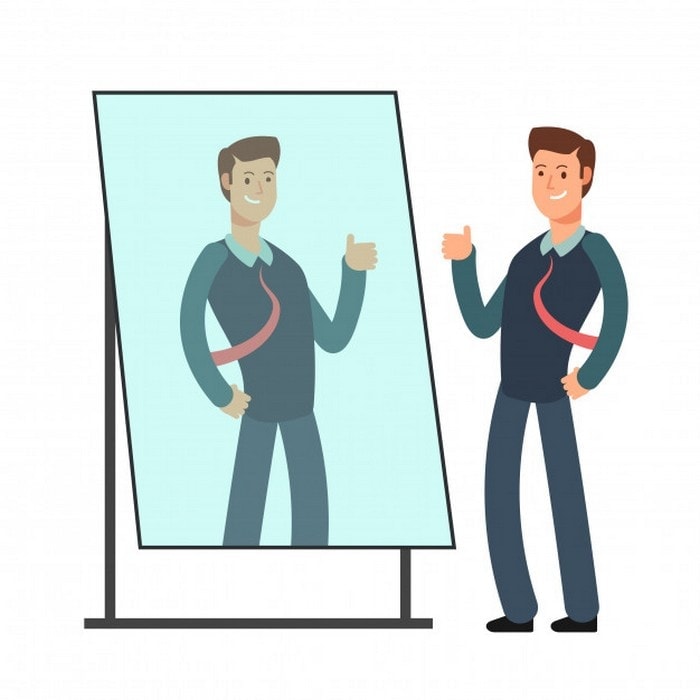 An interesting feature of the market economy is the selfish motives of individuals behind running businesses. All their actions and business decisions are motivated by the desire to make the highest profits.
This might sound bad, but it is beneficial for the economy in the long run. It also gives a clear picture of supply and demand in the market.
#6. Prices and markets-based system:
Market economies run on buying and selling goods and services. All the players in the market have equal access to the information. They use that information to make maximum profits.
However, prices of products and services vary based on the supply and demand in the market.
Types of Market economies
#1. Capitalism:
This type of market economy is an economic system where businesses are completely or largely privately-owned. People who own businesses work for selfish motives, and their main motive is to generate maximum profit at the lowest costs.
In this market economy system, capitalists have the power to determine investment, production, distribution, and prices, etc. There are various forms of the capitalist market based on its relationship with the market. Let us learn about the different types of capitalism market economy.
#2. Free Market Economy: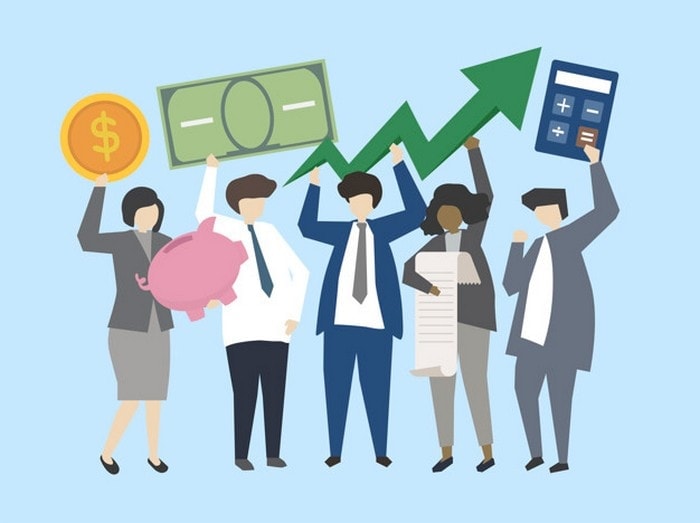 In a free-market economy, the prices of goods and services are decided based on supply and demand. As a result of which prices of goods become high when there is high demand and prices drop in case of lower demand in the market.
However, government policies are applied to break the equilibrium of supply and demand cycle.
#3. Laissez-faire:
Laissez-Faire market economy system is referred to the market system, which is completely free from any type of government intervention.
Private parties have the freedom to do business with one another without the limitations imposed by government policies, regulations, privileges, tariffs, imperialism, subsidies, etc.
People who support "laissez-faire" market economy demand that there should be zero-intervention of government in the economic sector. This type of market economy is not a modern concept it has been in practice from the mid 18th century, and the phrase "Laissez-faire" is French.
The meaning of "Laissez-faire" is "let do." which means the government should let the entrepreneurs do business on their own. This type of market economy system is not suitable for society as it is an anti-capitalist and anti-socialist system.
#4. Welfare Capitalism:
Welfare capitalism is a type of capitalism market economy where public policies are a part of the capitalist economy. This system provides extensive provisions for social welfare services.
In this system, businesses are owned by a private individual who also includes welfare services for employees of the organization and the people of the society.
#5. Socialism Market: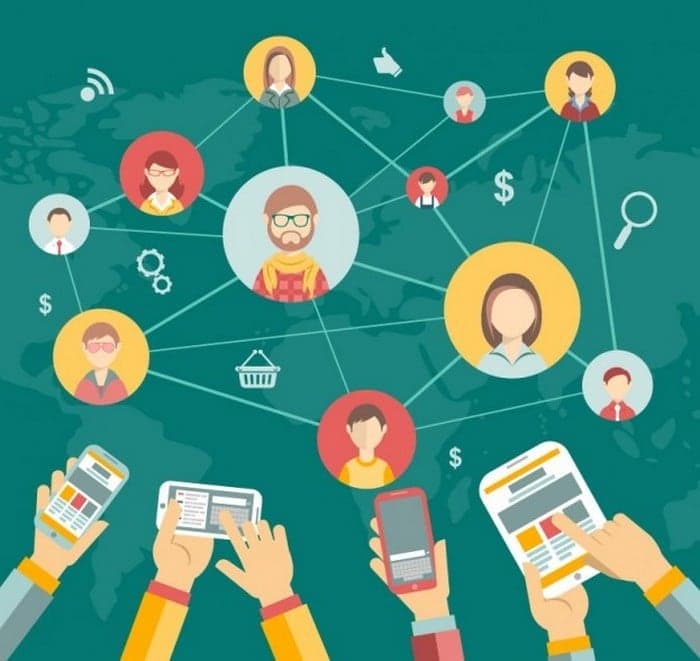 Socialism market is a type of market economy where an individual citizen of the society does not completely own the production business. In socialism market, businesses are either owned by the government or are owned by the workers working for it.
That means profit made by the business accrues to the society as a whole and not by the private owners. The profit incurred by socialism market is either reinvested in future businesses to make more profit or is used for the well-being of the society or can be divided among the members of the society to fulfill their needs.
The socialism market aims for equality in society and works towards to attain economic stability.
Advantages of market economies
Market economies encourage innovation as the main focus of people is to generate profits.
Market economies encourage the production of goods in demand as this economy works on the principle of supply and demand.
Companies generate high profit In such a market environment as consumers are willing to pay the highest prices for the products they desire.
Market economies are good for the economy of a country as it is focused on
There is less wastage of resources as entrepreneurs want to make the most of their investment.
Market economy encourages a wide variety of goods and services as companies want to gain a competitive edge over their competitors by providing a variety of goods and services.
Disadvantages of Market economies
The gap between rich and poor increases because of the market economy system as in this system individual runs the business. Rich people get richer and poor people to get poorer.
This economic system may look beneficial for the country, but it has a disadvantage which is not good for a country in the long run. For example, a person who might invent something big tomorrow might be stuck doing a small job to provide support to his family.
The market economic system is not good for the environment as people might harm the environment to produce higher profits because the environment-friendly procedure of working is more expensive and thus results in lower profits.
Entrepreneurs might not provide a safe and healthy work environment to the worker due to its high cost, which will result in lower profits.