Definition
Manipulative people are defined as the ones who use, control or influence a person, group of persons, or a situation cleverly and skillfully for their advantage.
The term manipulation originates from the Latin term Manus and Place, which means Hand and 'To fill' respectively. In the 1700s, the term was used in France to refer to 'a handful of,' and by the 1800s, the term was used to refer to the handling of persons for their advantage.
People who extensively use manipulation to get their way are termed as Manipulative people. Manipulative people usually appear sincere and normal on the surface, but their deceptive role lures people into manipulation.
They take their time, entice the other person before they show their true nature. Manipulative people are complicated, and they are present everywhere, in your family, in your friend's circle, in office. The only thing is they are not manipulative all the time, which is why many people make errors in their judgments about them. Often a person feels caught and entangled while dealing with manipulative people.
While sometimes they are aware of being manipulative, most of the time, they are not aware of it, and it comes as a reflex or natural response from them. They survive purely on lies and deception and can make your life difficult at home as well as at work. It is unhealthy psychology, which is used by people who cannot ask for things they need directly.
However, there is no such thing as entirely manipulative and non-manipulative. People display varying degrees of manipulation in their lives.
It would not be an exaggeration to say that many people have this ability and exercise it to some degree or at some point in their lives. Sometimes these behaviors are easier to spot, and other times they are not. A pushy salesman, emotionally abusive boss, manipulative colleague, etc. are the most common forms of manipulation we encounter every day.
How to tell if someone is manipulating you?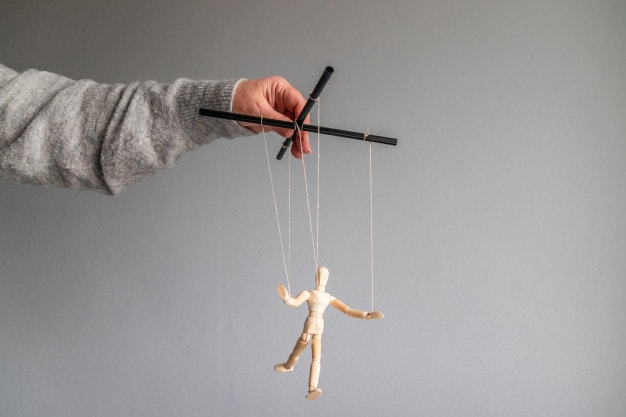 1. I'm always right
A manipulative person is a stubborn person, and if he has decided that he is going to manipulate the other person, he will surely do it. The only thing you can do is spot it at the right time and take evasive actions.
They have an inherent quality and ability to not only think but also prove that they are always right. They provide a standard solution for every problem irrespective of the human element present in it.
If a manipulative person faced a problem and solved it, he believes that is the only correct way and would not even consider the possibility that there could be another way.
They would want everyone to follow their lead, and they try to manipulate the person who doesn't follow their direction. The best way to recognize a manipulative person is that he does not budge even a little despite you adjusting for him all the way.
2. Narrow mindset
Manipulative people assume that their way is the only way, and everyone should use it. They do not understand any other means of doing certain things even after explaining them.
This narrow mindset of theirs often leads others who engage with them to feel trapped. They like to control and, at times, abuse, which is all a result of a narrow mindset and stubbornness to expand it.
3. No boundaries
Manipulative people know no boundaries, and neither do they obey one. If you show them a boundary, they will do everything in their power to cross it. They will try every other way there is to make you feel insignificant about their love.
They make you think that this relationship is entirely your fault. Many psychologists have concluded that poor behavior and having boundary issues with other people is because manipulative people have an inherent quality of narcissism and poor self-esteem. They will do the things that you tell them not to do, and they will do it repeatedly.
They will ensure that the blame is passed on to the other person for 'making' them do what they did, and it was not their fault. Sometimes dealing with manipulative people will feel like dealing with a six-year-old tantrum-throwing kid.
At times, they become a burden and feed off your energy, and dealing with them can be mentally exhausting.
4. Blame game
The problem with manipulative people is that they blame everyone else for their issues except themselves. They have the fingers pointed at one person for every problem of theirs.
They will ensure that another person feels bad about talking to them, and they always make the situation worse by making the other person feel guilty about it. This behavior is also known as gaslighting, in which people are manipulated.
They firmly believe that all their problems are because of someone else. For every problem, they have a person or a situation to blame. Rather than introspecting in themselves, they have the locus of problem external to themselves for every problem when it comes to blaming people, manipulative people, or artisans and artists who ensure that the other person feels miserable.
5. Only preach. No practice
Most of the manipulative people always say a different thing and will do an entirely different thing. The principles and the lectures that he gives is only for other people and not for his own sake.
You will always find a disconnection between his actions and his talks. If you try to catch the manipulative person doing something that does not match his preaching, he will have a ready story along with someone to blame for it.
They usually try to hide the true nature so that they don't get caught in the act of practicing something they have poorly told.  But when it comes to telling other people, they will have a long lecture and SOPs.
The only objective behind lecturing is to satisfy their ego and manipulate the person according to their will.
6. Emotional blames
Manipulative people are cunning to the core. This is why they are named manipulative. They know how to turn your emotions against you or how to use them for their benefit. The ultimate aim of manipulative people is to have their gain at your expense.
They know very well how to make you feel sad and dejected. If you ever question them, they will answer in such a way that the blame falls on you and become the victim. Playing the victim card is their strength, along with playing with your emotions.
They will ensure that you feel that you are not worthy of the relationship and will make you feel obliged and thankful that you are with them.
Even if things are going well, they will find a way to make you upset and declare their victory over you.
7. Banging against wall
No matter how much you explain the correct way, manipulative people will ensure that everything you say goes unheard. Even if you tell them that you are upset, they will ensure to make you feel guilty rather than feeling guilty themselves or making changes in them.
They would want you to change even if it's their mistake. Talking to manipulative people is like banging your head against the wall. They will either shut themselves down, or they will shut you down if you try to talk to them.
They will make you feel bad or ensure that you feel like a bad person if you ever confront them about something.
8. What's yours is mine and what's mine is mine
Manipulative people find a way to make your ideas as their own. They try to explain that what you said was actually what they had said in a different way earlier.
They will not give you credit for any good thing that you have done but rather give you all the credit for all the bad things that they have done.
They believe and prove that they had already thought about what you said with some explanation which will confirm that their logic is more superior than yours.
How to Deal with Manipulative people?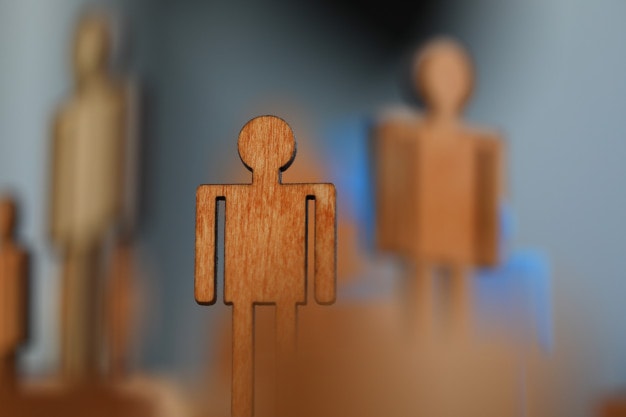 Like it or not, but manipulative people are everywhere. You have to deal with them no matter where you go unless you decide to spend on your life sitting in a room interacting with no one.
Many positive people tend to pass on their failures to you and blame you for all their mistakes. They make you feel trapped and exert power over you to implement their thoughts via your actions.
The following are a few of the tips to deal with manipulative people.
1. Recognize them
We discussed many traits of manipulative people. If you see one or any of them in a particular person, then you can be sure that the person is manipulative. Be it in sometimes or all the time, manipulation is an unwanted ability, and it should be minimized to a negligible level.
When you notice that someone is being overpowering or using you against your will, then understand that the person is manipulative. However, do not immediately start the blame game, thereby making you adapt to the roles of a manipulative person.
On the contrary, make a note of how many times the person is manipulating you. A pathologically unwell person will always make use of manipulation at every possible opportunity, and those persons should be dealt with strictly.
However, for others who occasionally manipulate can be made to understand but talking to them.
2. Do not take it lightly
Stand up to yourself if you see that you are getting manipulated. Anger is the first reaction you should exhibit when you see a manipulative person trying to overpower you. Don't lose control of yourself, but use anger for your advantage.
They will try every possible thing to make you feel guilty. The reaction will either be anger in reply to your anger or play the victim card. In either case, do not fall for it and make them understand thoroughly that you are not going to be manipulated.
Get angry so that you can use your power against the manipulative person. Anger is a double-edged sword, and it can be used for your advantage.
3. Take back the control
Manipulative people thrive on controlling the lives of other people. They enjoy dictating terms for another person. Ensure that the reins are in your hands and not in the manipulative persons. Do not let them dictate terms for you.
If you feel that your suggestion is adding something good in your life or making things better, you may listen to it without making them feel like they are dictating the terms. However, if there is something that will lead you to do something bad or make the situation worse, then firmly deny listening to the person.
The person will use various tricks like getting angry with you or emotionally blackmailing you but do not fall for it and stay firm. If there is anything that manipulative people don't do, it is risking their own lives.
They will attempt many things, but all of them will be fake attempts simply to gain your attention or to get the thing done their way.
4. Stay firm
No matter what happens, do not give in to the manipulative person. Do not let them win in any case because one victory will pave the path for the next manipulation. Ensure that they do not make your life miserable by imposing their decisions on you. Confront them if you think something is going wrong and do not take their suggestions or their manipulations lightly.
No matter what happens, stay firm on your decision. If there is something which you want to do, then do it despite their manipulation. If something you think will not be good for you, then do not do it no matter how much they try to manipulate you.
Do not stand for that kind of treatment and neither entertain one. They will always try to turn the situation on you, making you look like the bad guy but know that you are not a bad person unless you are doing something bad.
Do not let them turn the situation on you and make you feel bad about it. Tell them clearly that it is none of your concern, and the situation is bad because it is bad, and it was not their fault.
A manipulative person will try all the ways to evade the blame on themselves, and they will try to pin it down on you. Deny firmly if you haven't made mistakes.
Decide what you want to do and stay on your ground. A manipulative person gains power on your indecisiveness. Don't let them creep in between your indecisiveness. Decide for yourself and be firm on it.
5. Resort to honesty and truth
One of the important parts of dealing with manipulative people is their actions and decisions lack honesty and truth. Ensure that you understand the situation correctly and stick to truth and honesty.
If there is something that they have done wrong, say it out loud without worrying that it will affect them in a bad way. You can try to use positive reinforcement to address the manipulative behavior, but it won't work every time. Sometimes being brutally honest is more important than false gratification.
Whenever you resort to the truth, your conversation will be turned into an altercation and then into verbal abuse. They will never agree with what you say, even if it is correct.
They will make a scene and do everything in their power to make you defenseless but do not give up on truth. Be honest, even if it is brutal. If they find that their emotional melodrama is not affecting you, then they will attack you verbally. Do not fall into the trap and get sucked into the conversation.
It will divulge you from the main part for which you began the confrontation, and you will end up blaming each other or trying to hurt each other.
Conclusion
Manipulative people are not good for your companionship, and they will surround you with negativity and trap you. They will make you feel guilty for almost everything and make you weak emotionally.
Dealing with them without losing your patience is important, and tolerating them is no less than motivating them to repeat their actions. However, care should be taken that while dealing with a manipulative person, you don't become one,