Whenever anyone is talking about social media, one of the first names that come to the mind of people is Facebook. Really, a single day doesn't go by when we don't check our phones to see the latest updates that Facebook has in store for us. So, it is needless to say that Facebook has become one of the most important parts of our lives for sure.
But that's not really all about Facebook, right? We all know that Facebook is one of the biggest platforms where the business come in order to make sure that people get to know more and more about their businesses. With the right kind of local Facebook Marketing Strategy, businesses can easily and effectively influence their local demographics and get productive outcomes.
Marketing on Facebook has become a trend these days and is obviously an effective mode of reaching more number of peoples. Considering the fact that there are more than 2.2 billion active Facebook users, it can become a great platform to promote your business.
Though if you looking to target local market then that is not easy and you will have to make an impeccable strategy and then give your best efforts to target your local market through Facebook. Here in this article, we have provided you with the best strategies to target your local market through Facebook.
The power of Facebook marketing is something that we cannot deny. It has not only helped the businesses from all over the world but it has also helped many local businesses get the awareness that they want for their brand.
Widening the reach of businesses amongst the most relevant audiences, generating leads and convincing those audiences into loyal customers via some of the most personalized marketing campaigns are some of the prime features of local Facebook Marketing.
So, if you have a similar local business like that, then you need to know that harnessing the power of Facebook marketing for the local business will be a great idea for sure. It will be boosting your local awareness, branding, and sales as well.
But how are you going to do that in the first place?
Are you in the need for some help? Well, this is exactly why we are here to help you out.
We will be diving deep into the tips that will help you boost your local reach, leads, and sales.
Some Helpful Tips for the Best Local Facebook Marketing Strategy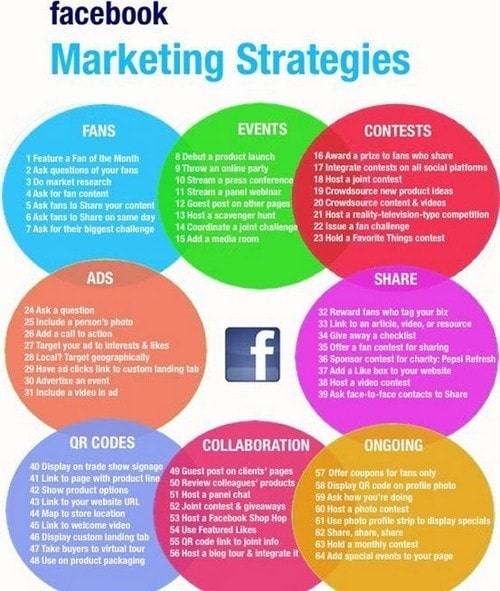 For those who have a local business but don't know how to make it big in the world of the Internet, Facebook can be great. All they need to have is a proper Facebook marketing strategy for their small businesses.
If you find yourself in a similar position like this, we are here for help.
These are some of the tips that are going to be a definite help when you want to create the perfect local Facebook marketing strategy.
1) Sharing The Reviews Can Help
When you have a local business, it can be a bit difficult to stand out. After all, there are so many other local businesses that are in the same area and want to have the same attention that you want. Well, what will make you different from the rest?
This is where social media proof comes to help you out. The customers and the audience always trust the businesses that have proof of what they claim to provide. This is proof that comes from the reviews of the different customers that you have.
When you share the reviews of your business on the platform of Facebook, you are actually providing social media proof to the people who come and visit the page of yours on Facebook. So, this is one of the best ways to make sure that people have faith in the local business of yours.
If you want to earn your customer's trust then you will have to prove yourself. You will have to prove that you offer what you say. This can be best done by sharing the reviews of your customers about your product. If you have just started your business then you can provide incentives to your audience to provide feedback about the product.
2) Creating Events Is A Must
Events are one of the most important marketing strategies that businesses use all the time. So, why should you shy away from doing something like that? With the help of an event, you will be able to make sure that people want to interact more with your business.
Maybe you could start with asking a particular famous band to perform at the event or you could just provide a big sale day at the retail store that you have. With the help of the Facebook events, you will be able to create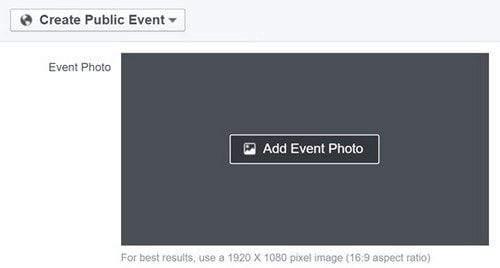 a major buzz about the business that you have.
All the people that follow your page will be notified and as a result, the awareness for your brand will automatically increase. Doesn't that sound like something that you would want to do?
Organizing events is one of the best local Facebook marketing strategies. Through Facebook events, you can attract the audience in the best way. Make sure to put the link of direction on your Facebook post for that event and mention the essential details there regarding the event.
3) Utilize The Groups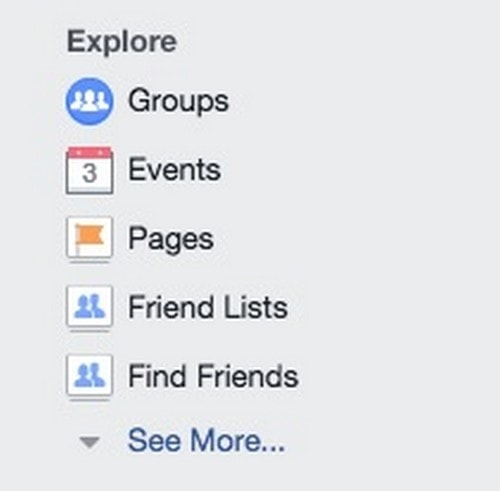 Another one of the most important parts in the platform of Facebook would have to be the Local groups that are present there. With the help of the group, you will be able to build communities, establish expertise, increase the networking, enhance the customer support, list and sell your products, and do so much more.
Now, you need to be a little bit creative when you are starting out a particular group. You will have a chance to build a community that you will be able to control. The people in the group will be the target audience of yours.
So, there is no doubt about the fact that if you want to make your business a little bit more successful, then you can easily do so by channeling the power of the groups on Facebook platform.
You can go for utilizing groups for your local Facebook marketing. One of the best advantages of groups is that you get a chance to build a community and enhance your networks in the market.
4) Share The Content That Is Local
The people all over the platform of Facebook are all enthralled with the idea of the local pride. So, you need to make sure that you utilize this opportunity to the fullest.
You need to make sure that you align the business of yours with the famous events that happen in the local area, the people nearby, the history and so much more. You can easily share the content that will capture the entire essence of the local area.
This is one of the best ways to make sure that the target audience feels a bit of connection with the posts that you make. Naturally, their interest in the posts will increase and you will have a successful local business.
If you want to get the best out of your local marketing via Facebook then it is a crucial step to that. You will have to share the local contents on your page as people are more tended towards celebrating the local pride. It is advised to fill your page with the local events, history, culture and so on.
5) Run Contests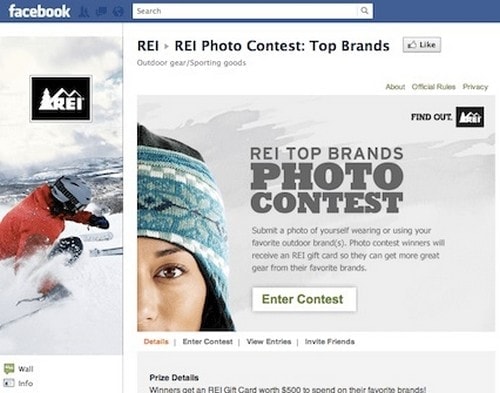 Who doesn't love a great contest on Facebook?
Well, you could easily run the best contests for your audience nearby and it will increase the engagement rates like anything, to be honest.
However, you do need to make sure that the contest and most importantly the rewards are according to the liking of the customer of yours. This is one of the best ways to make sure that people are interacting with the local brand of yours.
The people like to win different things, right? So, why not provide them with an opportunity to do exactly that with the help of the very good contest on Facebook. We assure you that the results will be amazing.
Just like the events, contests can also empower you in your local Facebook marketing campaign. You can organize a contest on your Facebook page and set a prize. People will get attracted to your business through your contest.
6) Talk of local businesses
In order to get the best out of your local Facebook marketing strategy, you will have to share the local content that matches your audience's interest. You can do tagging as well if you want to create hype about any event of your company.
In addition, you can also tag other events on your business page to target more relevant audiences who are in your location. You will be widening your audience base here and later, you can convert those people into your customers.
You can get the best attention of your local audience if you are showing involvement in their lifestyle. If there is a new event occurring in your area then you can share and tag it on your Facebook page along with the location.
In Conclusion…
So, these are some of the tips that you can use in order to create the perfect local Facebook Marketing strategy for your business.
We hope these tips are a help to you.
Since your audience is of your local region so it would be best to focus on their interest only. Post contents that match their lifestyle and interest.
This will help you in connecting with more and more number of potential customers who will be later making a purchase from your store.
So, what local business do you have?
What Local Facebook Marketing Strategy are you planning to use?
Share with us in the comments.