Are you living in a place where you are finding it difficult to cross the language barriers set up by the locals? Is it creating problems for you that you wish to cross?
There are many benefits of learning a second language. It boosts your confidence and brainpower and also offers opportunities for career growth.
If you want to gain the experience of conversing fluently with others in their dialect, it becomes necessary to add a second language to your resume as it will help you in fulfilling your so-called desire of communicating easily.
There are several other benefits of learning a new language. It increases your cognitive abilities that are linked with memory and intelligence power. According to several studies, it lowers the risk of dementia and brain ageing.
A second language is one that a person learns besides his native language to either help him in surviving that land or for enhancing his personal and professional life.
It is possible to learn the second language in both informal and formal manner in your home, school, or by taking tuitions.
The speaker's dominant language doesn't need to be his first language. He might be staying in another place for a long time, and this might be the reason he has picked up the second language so beautifully and is comfortable using it.
Better learn a second language if you are interested in your overall development, enhanced creativity, and better self-esteem.
1) Connect and communicate
Human beings are always on the look-out to form a connection with others.
To do so, we need a mode of communication. A second language is a viable tool that can help you to form a deeper and meaningful connection in this language.
If you are looking for benefits of learning the second language, then developing and maintaining connect by communicating is one of them. It can prove an incredible gift as you will get to talk to a wide range of individuals in both your professional and personal space.
Knowing a second language opens up a new world for you as you will be able to understand a new community, build new relationships, and find rewards in related activities. You can now become a part of a larger community, and this will help you in enriching your own experience with time.
2) Improves memory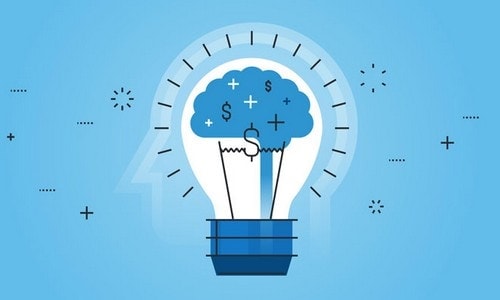 The brain is like a machine the more you use it, the greater its efficiency will be. When we are using any internal or external part of our body regularly, it gains a momentum that carries it forward and helps in working and functioning in a better way.
An important benefit of learning a second language is that it can improve memory power very easily.
Learning a new language requires becoming familiar with the words, pronunciation, and meaning and applying them on different occasions so that you gradually become good at it. All the activities work in our favor and improve memory as the brain becomes quick to recall facts about that language.
3) Improves multitasking
Multi-tasking is not everyone's cup of tea. Some are very good at it whereas others become misbalanced and disorganized at its mention. It is stressful for people who are not habituated with it.
An important benefit of learning a second language is that it improves your multi-tasking abilities because you are already doing it by learning a new language besides your own.
Such people can switch from one language to another easily, and it is this juggling trait that makes them good at multi-tasking.
4) Brainpower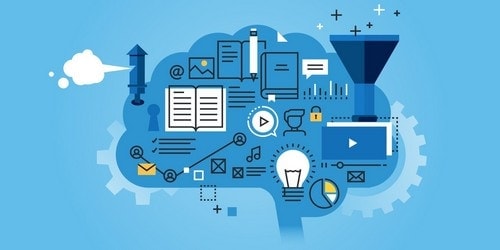 Cognitive benefits of learning a second language are immense because the people who do so have an improved memory power. The human brain is considered a powerhouse, and this is because of its ability to adapt to complex situations.
When you are determined to learn a new language, the brain will work overtime to understand new patterns so that it can work out how to understand the meaning, how to communicate and develop new skills that will help it in learning a new language.
It is the enhanced concentration that enables a person to develop such skills that will also encourage multitasking, critical thinking, and improved listening along with problem-solving and decision-making abilities while learning a new language.
It is a proven fact that bilinguals display signs of enhanced flexibility and creativity than people who know only one language.
5) A greater understanding of other cultures
When you know another language, it can prove an immense help in understanding that culture. Language is the bridge between two people and especially two varied cultures.
When we are exposed to a different culture and its people, we come to know and appreciate their history, art, religion, and tradition along with their language.
When you know a second language and interact in it with others, you gain an immersive experience. Translations do not have the power to catch subtle nuances and expression.
Sometimes the actual meaning also gets lost in the way. When you are aware of the language, you can easily read, write, and understand every word, nuances, and expression.
It opens a new world for you that is colourful, enchanting, and simply enthralling. Learning a second language also helps in developing tolerance and acceptance in your attitude. This signs of positivity and greater empathy are one of the benefits of learning a second language.
6) Career advancement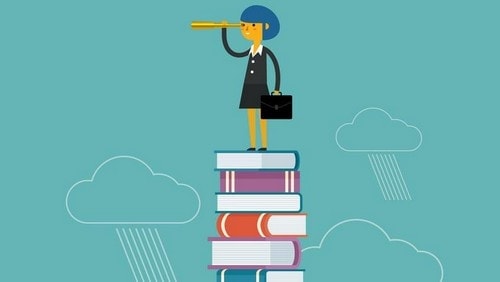 Skill in any other language besides your native one is something to be proud of. It gives the individual a competitive advantage over his co-workers in a professional environment.
Learning and being fluent in a second language is considered one of the top ten skills required for a better occupation in the world.
The demand for recruiting a bilingual worker has always been there, but in recent times it has increased to a considerable extent. Employers are looking at employees that can communicate seamlessly in a language that the locals can understand easily.
In several instances, it is seen that people with second languages are considered for a hike in salaries, bonus, and promotion over employees who are proficient in only one language. Career advancement is one of the most important benefits of learning a second language.
7) Offers opportunities
Learning a second language opens a new door of opportunities that can help you to study and later find work elsewhere. It is a proven fact that employers are looking for recruiting employees who are proficient in at least one other language.
This soft skill is very much in demand as it can help the company in dealing with locals efficiently.
The person who is skilled in a second language is flexible and respects the actions and opinions of others. He sees the world through appreciative eyes and proves his capability during networking.
8) Helps in learning other languages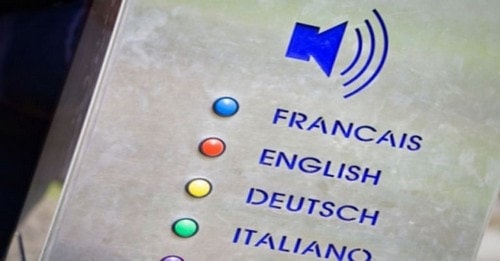 Learning a second language is like embarking on a new path. It is your want, capability, and determination that helps in achieving the desired success in life.
When you become proficient, your self-confidence increases, and it becomes easier to step into another path and try to learn a third language, and so on.
The human brain has already developed networks and patterns that have been helping it in learning a new language; hence, it will find even less difficulty this time than the previous one.
According to research, an important benefit of learning a second language is that learning new languages will become an easy feat from now onwards.
9) Gain perspective
An important benefit of learning a second language is that it gives you a new perspective. Learning about something new opens the doors of your mindset and makes you receptive to different things which you were not aware of earlier.
It also sheds light on various other things that will make you appreciate your language.
10) Travelling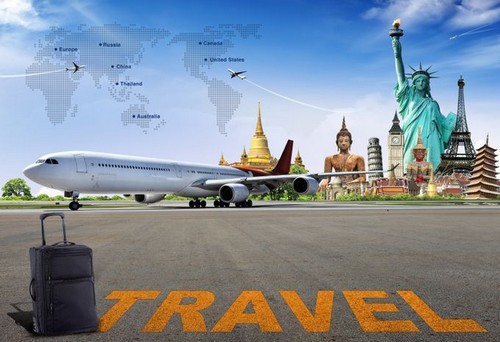 Does your job profile demand regular travel to another place, or are you interested in taking various trips at regular intervals? Benefits of learning a second language are that if you are aware of the local language of the place you are travelling to, it can prove a very big advantage for you.
Travellers who know more than one language find it fascinating to visit those places whose language they know. It becomes easy for them to converse with locals and make them understand what they want. The interaction with local people is a blessing when you are out shopping.
When you do not have to cross a language barrier, you are free in your dealings, and this makes your travelling experience much better.
11) Boosts self-confidence
Learning a new language different from the one you know is not an easy feat. The nervousness and hesitancy are there along with the determination to succeed. When a person does so, he automatically boosts his self-confidence because he regains faith in his abilities once again.
Moving out of your comfort zone is not easy, but the sense of achievement and accomplishment is huge. An important benefit of learning a second language is that it boosts self-confidence a great deal.
12) Keeps the mind sharper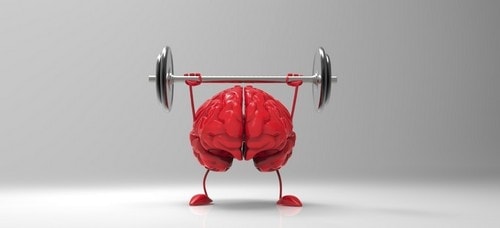 According to the well-known journal benefits of learning the second language includes sharpening of the mind. When you open the doors of your mind, you are also becoming aware of your surroundings.
You become better at distinguishing good from the bad, irrelevant from deceptive and misleading from useful and so on. Language learning is simply good for your mental health, as it enhances the decision-making ability of an individual.
13) Improves the first language
An important benefit of learning a second language is that it improves your first language also. You start from the basics, and it reminds you of your language. Comparisons are automatic, and this works in your favour.
When you are in the process of learning a new language, you become conscious of your first language and start giving due attention to your first language, also especially sentences, grammar, and vocabulary.
You become a better listener and start giving your first language the due it deserves instead of taking it for granted.
14) Improves performance of academic areas
Benefits of learning a second language include an improvement in the performance of academic areas. New language improves your ability to deal with other subjects also. Once you gain confidence in yourself, your academic grades improve, and your scores increase.
15) Become smarter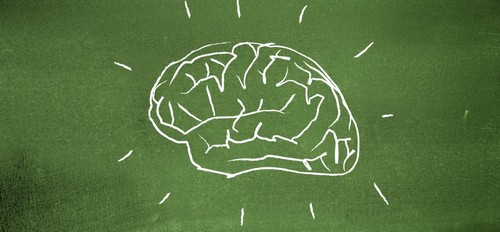 The brain of bilingual individual works on a different frame than that of a person who knows only one language. It is an asset because an important benefit of learning a second language is that it improves the functional powers of the brain.
The skill boosts a person's ability to solve tasks, negotiate and communicate in other languages, and challenge yourself. All these activities make him smarter and efficient with time.
16) Reduces the chances of dementia and Alzheimer
According to published reports, a person who has learned second or more languages has less chance of Alzheimer and dementia than a person who knows only one language.
The age for showing the first signs is 75.5 and 71.1 years in people with second language and first language skills respectively.
This is a huge difference and an important benefit of learning a second language. Being bilingual acts as a protection against ageing because the brain of a person with knowledge of the second language has reserve brainpower that helps him to maintain his health.
Are you fluent in a second language? Yes, it is something that you should feel proud of. There are numerous reasons why a person wants to learn a second language like for advancing his career, talking to the locals and making his life a little easier or expanding his horizons.
Remember, it is easier for children to grasp the language than the adults because of heightened brain connections and capacity. Learning a second language is a great way to boost your intelligence, memory, cognitive skills, and keep your brain sharp and active.
If you liked this article, we bet that you will love the Marketing91 Academy, which provides you free access to 10+ marketing courses and 100s of Case studies.