Unlike dismissal and other forms of involuntary terminations, layoffs are conducted for reasons other than employee performance or conduct. Layoffs usually happen due to changes in the organization, economic recessions, and other related market volatile conditions.
Sometimes, organizations may wish to restructure in which case they need to choose some of the employees for layoff. If this process lacks the necessary etiquettes either on the part of the employee or the employer, the consequences are bitter as well as painful.
Your goal as an organization, therefore, is to make the separation as amicable as possible, allowing you to lay off employees with their dignity intact even as they walk out the door.
It's quite simple – a mishandled termination of employment creates anger and resentment. That leads to lawyers, and as a manager, you want to avoid those waters wherever possible. That means you must keep the discussion away from the employee's failings- this isn't a coaching session, it's a termination.
Here are some steps that will help you achieve what you want while letting the employee move on with his or her life.
Some Steps To Lay Off Employees :
Step 1:  Determine the extent of the problem and figure out the departments that will be affected
As a manager, you need to be able to identify your reasons for a layoff and be able to establish how the process will go down. During a lay off you should evaluate how much the process will cost the organization and what alternatives can be taken to cut costs and save employees. If there aren't any, try to determine the departments that might be affected by the layoff and also prepare for it.
Step 2:  Freeze hiring
Hiring and laying off do not go hand in hand as one of the primary reasons for laying off employees is to cut costs. Therefore, when you prepare for a layoff, you should stop making new hires as this will only bring additional expenses that they organization may not be able to handle at the moment.
However, in the case where you are laying off non-performing employees, hiring can be considered to fill in front line positions that are left vacant. If this happens, you can consider the laid off employees-at least those that you think can perform well in the said positions.
Step 3:  Prepare tentative lists of employees to be laid off.
After carefully analysing the situation and determining the departments that might be affected by the layoff, the next step is actually to figure out which employees will be believing. This process is known as the performance evaluation where the manager evaluates the profane levels of all ear marked employees.
The evaluation will help you establish the best and least performing employees thus making it easier to choose those that are more valuable to the business at the moment and those to lay off. Sometimes, you can also begin by laying off employees with the least service in the organization-those hired recently.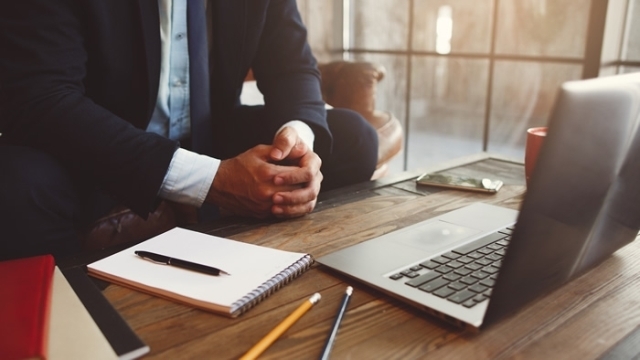 Step 4:  Notify all employees of planned layoffs in advance.
Finding out about a possible lay off via rumours or outside information isn't always the best thing that can happen to your employees. It tends to kill their morale, trust and the future of the organization as well. It is your responsibility as the manager to tell your employees in advance about a lay off before anyone else does.
The best way to deliver news about a lay off is a one on one meeting with your staff. Email notifications, memos, and other indirect communications are not the best way to communicate such a drastic measure. A lay off is a sensitive issue at least it is for those affected, it should, therefore, be delivered with respect, compassion, and concern. You never know, perhaps you discussing the layoff and the reason behind it can bring up discussions and ideas that might help salvage the current situation. Better cost saving approaches might arise during the discussion that may make you realize that after all, you don't need to lay off employees.
Step 5: Prepare a final list of employees to be laid off
If a lay off is inevitable even after discussing the situation with staff, then it's time you started preparing a final lay off list. You could choose to retain top performers and those in senior but critical management positions.
Preparing this list can be challenging that is why organizations are often advised to have a set termination process and policies that can be used to conduct such operations as layoffs efficiently. As you do this, be sure not to evaluate employees emotionally or be discriminatory in choosing who is going and who is staying.
Step 6: Notify affected employees
The fact that your employees already know that there is a possibility of a lay off makes them psychologically prepared for any outcome. This makes it easy for you to break the sad news to the affected employees.
You can choose to do this in private or in a group meeting with everyone involved in the termination process.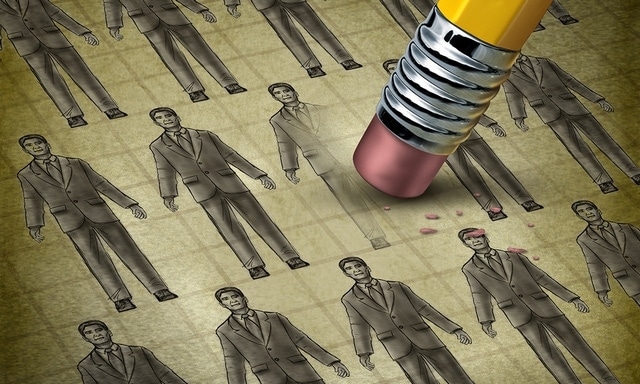 Step 7; do the deed, terminate
One thing that you shouldn't do is to terminate employees in public and more so in a casual manner. You need to call all that are affected one by one and finalize the termination procedure behind closed doors.
Let the employees hand in any organizational property i.e. keys, files, badge, and uniforms. Take this opportunity to explain and give them their severance pay and also offer any post termination processes like counselling etc. to help them cope with the situation.Lay off employees is a universally thankless task.
Step 8: Rally the remaining employees
The closure is necessary for the retained employees after a lay off. You need to call them into a meeting and explain to them that you had to do what you had to do. This gives the employees a chance to express their concerns publicly and hear directly from you what occurred. This not only minimizes concerns relating to employees' job security but also diminishes the rumour mill.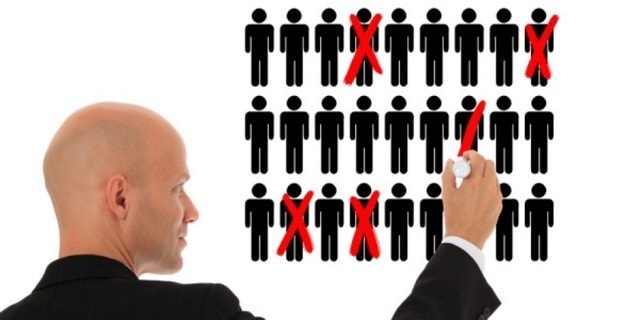 Conclusion
Periods of layoff are never easy. How the organization manages the messages about the process will determine how employees and the public response to the organization in the future. If you lay off employees correctly, you and everyone concerned can each move forward with minimal disruption.
Liked this post? Check out these detailed articles on
Topic of Human Resources
Alternatively, check out the Marketing91 Academy, which provides you access to 10+ marketing courses and 100s of Case studies.