Millions of blog posts are published every day, and according to a recent study by Ahrefs, it is shown that around 91% of content gets no traffic from Google. And Google is the main source of traffic for most of the blogs.
No traffic means no visitors and no visitors directly results in no earnings. And to do blogging full-time, you will need a stable income on which you can rely.
To get a stable income from any blog is not possible as earnings vary a lot due to a lot of factors such as increase/decrease in traffic, Google updates and due to other SEO factors but you can definitely earn a good amount from your blog which can help you in full time blogging.
So in this post, we will discuss, if full-time blogging is possible or not and how to become a full-time blogger.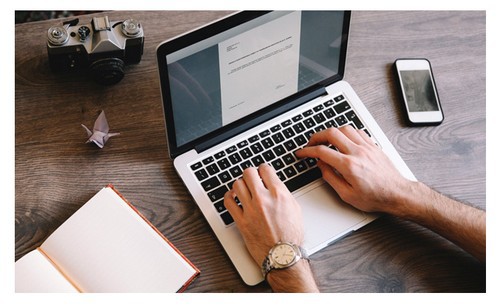 Can blogging be done full-time?
Blogging is best if you don't like traditional 9 to 5 jobs and you prefer staying at home for work. Though work from home has its cons same is the case with a job also.
Nowadays, many bloggers are doing blogging as a profession and are making six figures every year only from blogging. But keep in mind that, this stage comes after a lot of work, and it takes time to earn a significant amount from blogging.
Some people start blogging thinking that blogging is very easy money but that is not the truth and those who earn a significant amount from blogging are spending a lot of time in making their blogs perfect and providing value to their users. And it takes years to get where established bloggers are at, but that doesn't mean that you cannot do the same.
Also, if you want to become an entrepreneur and don't have enough resources, you can start blogging. Blogging is a complete business now and it can be scaled very easily as it grows.
And if you think you are passionate about writing, sharing your expertise and thoughts, then you can easily do full-time blogging. Just try to have a unique approach to your blog so that you can differentiate yourself in your area.
Let's discuss some things which you need to know to become a full-time blogger.
Some things to ask yourself before becoming a full-time blogger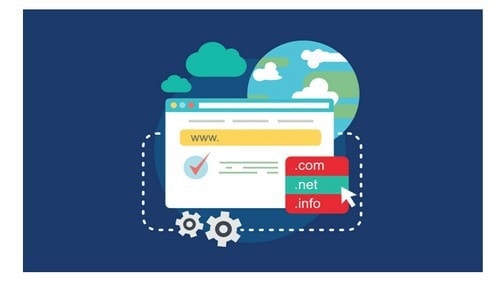 Before quitting your day job, create a plan and a proper strategy so that you'll know what you will do in future. Start by thinking answers to a few questions such as:
How much money you will need so that you can quit your job
The topic on which you blog is scalable or not
How will you provide value to your readers
How will you grow your blog
How you will make money from blogging etc.
Start a blog on the topic which can be expanded in the future as your blog will grow and always publish only high-quality content. Try to be unique with your blog and don't do the same things which others are doing.
How to become a full-time blogger
We have understood that full-time blogging is possible so now let's see the steps to become a full-time blogger.
Start a blog based on a particular topic
Publish some initial content
Drive traffic to your blog
Start engaging with your audience
Monetize your readership
Automate the process
Starting a blog is very affordable now, and you don't need any significant investment to start your blog. Just use WordPress to set up your blog and start writing some good quality content. Write with proper research and create engaging content.
After basic setup, start promoting your blog to drive traffic as traffic is very important to earn money from blogging. Also, network with other influential bloggers of your space.
Once you have initial traffic, monetize your blog so that you can earn some amount which can be a very good motivating factor for you.
Learn basics of marketing such as content marketing, social media marketing to market yourself and to establish your blog. Once you get established in the blogging space, it'll be very easy for you to do blogging full-time.
Conclusion
Even if you are not confident about blogging, just start and learn while everything happens. Don't let failure discourage you. But keep in mind that it could take months, if not years to earn a living from your blog.
If you need quick money, then don't start blogging. Give yourself at least six months to a year to get some initial earnings and after that work on it regularly to get a sustainable income from blogging.
As now almost everyone even with basic knowledge of computer can start a blog, it takes a lot more than publishing good quality content and posting on social media to earn a living from blogging. You have to be patient and use smart strategies to grow your blog.