This topic is a hot one and is one that's on every body's mind. Shoppers and sellers are worried alike. Is the rise of e-commerce threatening the existence of the traditional retail stores?
Well, it must be made clear at the beginning itself that there is no clear answer to this. The answer will manifest itself only in the future, at an appropriate time. For the time being, we can evaluate the recent past, the present and efforts that are being made by brick and mortar (henceforth B&M) stores to reshape the near future.
The problem that is bothering the B&M stores is the extremely low prices that are being offered by the e-commerce sites. B&M stores are not able to come anywhere close to these prices and are hence losing out on sale. Simple problem to understand. Tough to solve or predict.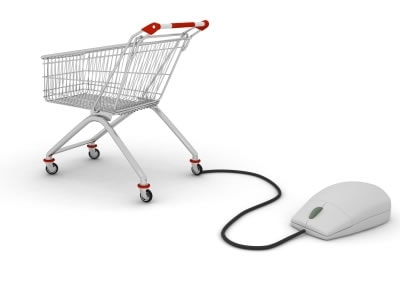 B&M stores are trying their best to fight this price plunge. They are appealing to brands to withdraw the sales of their products from e-commerce sites and some companies seem to be paying heed to this. Canon, for example, has stopped selling its products on some websites because of price disruptions. Companies do not want their products being sold at such a low price. German Sports Goods Company Adidas AG has also asked its distributors to stop selling its products on websites like eBay and Amazon.
So price being the main point of debate, it is important to know how e-commerce websites are able to keep the prices so low. There are two main reasons for this.
Firstly, the market is relatively new and there is a lot to be done to get established in this space. The competition is intense and e-commerce companies are doing whatever it takes to capture market share. The weapon that can be leveraged for this purpose is price! The overall experience in terms of shopping, paying, delivery etc., has become so similar in all cases that the only thing that can be effectively used to capture the market is the price. Companies cannot afford to let their guard down even for a short span of time due to fear of being over taken.
Secondly, and more importantly, the Indian e-commerce players, though no more in the start-up phase, are still being heavily invested in by private equity funds and other investors. At this stage, the companies can afford to give heavy discounts because of the inundation of funds.
A few weeks ago, Mr. Kumar Mangalam Birla made a public statement about his serious reservations regarding the heavy discount model that the e-commerce companies are following. These companies have not yet shown a profit in their balance sheets and cannot afford to continue in this way if they need to retain investor confidence. At one point or the other they will have to start offering realistic discounts and it is that point of time that will decide the fate of B&M stores.
These stores are trying to catch up by offering services and experiences to the customer that were not offered before.  Many brands have also ventured out into their own online sales model while retaining their retail outlets. B&M stores are trying to attract customers by providing them with a better shopping experience and better deals.
B&M stores are seeing many customers who walk in only to see the physical product and feel it in their hands before actually go on to buy it online. Even this miniscule contact of the customer with the B&M stores is not being tolerated by the e-commerce companies. Online jeweller CaratLane has released its App where the customer can capture a video of herself and the App's technology will convert it into a 3D image of how she will look wearing the jewellery that she aspires to buy! Apps like this ensure that the customer does not have to step out of the house at all.
All this might look to be tilting the balance towards e-commerce but what we have to remember is that traditional retail outlets are too big to fail. E-commerce companies still account for just 1% of the total retail market in India. Though it is growing extremely fast, B&M stores have started making marketing and legal efforts to slow down their growth.
Traditional retail stores will exist for sure. In what proportion, is something that only time will tell. However, one thing that is sure is the decline in number of B&M stores. E-commerce sites are bound to have lower prices even after the market settles down, due to higher operational efficiencies. But hopefully, the prices will not be so low that they completely ignore the B&M stores.
Will we certainly cannot bid adieu to B&M stores, we will see less of them in the future.
The article is a guest post contribution from Varun Rao – Who loves marketing and is a first year MBA student from SIBM, Pune.