You must have heard a hundred times that it is the clothes that make a man. Believe me; it is correct as it is your appearance along with your clothes, footwear, and accessories that create the first impression on an interviewer.
It will be your smart facade that will help in convincing the hiring manager to give you a reasonable chance at the interview and set the tone for the same.
Inappropriate attire has a way of sabotaging an interview hence dress the part as it is as important as the interview itself. It is all about knowing and researching the playing field to cultivate a winning hand.
Tips on Wearing the Right Interview Clothes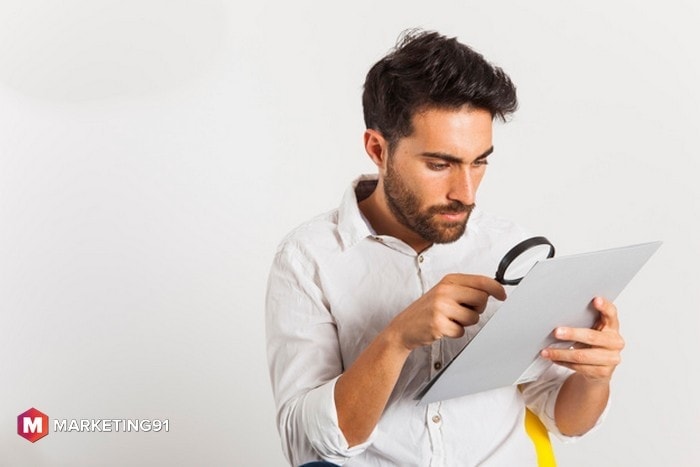 #1. Research, the dress code of the company
Dressing appropriately is a necessity in these competitive times as you have to turn it to an advantage for yourself. Remember, different industries depending upon their location or business house have varied expectations, and it is up to the interviewee to conduct research and make changes in his/her wardrobe to suit the circumstances.
The most important thing to look out for is that an interviewee looks the part he is supposed to play by showcasing his polished and professional face during the interview. Research the company if you are looking for tips on wearing the right interview clothes via their official website and social media pages.
You can also look at the news feeds and make an accurate guess by looking at the clothes the employees are wearing. It is important to take into consideration the role or job you are applying for.
If you are being interviewed for a corporate position, you will need formal business attire, but for a less formal position, you can opt for business casual clothes.
#2. Dressing the part
It is important to look at the next two top positions on the ladder and use it as your dress code if you are looking for tips on wearing the right interview clothes. This will signify that you have the drive to move forward.
When it is the time to select your interview attire, an interviewee should never go overboard as it can seriously hamper his chances. Your clothes should compliment you and become an integral part of your overall presentation.
Wear neutral colors and be comfortable so that you are at ease during the interview.
#3. Stay up-to-date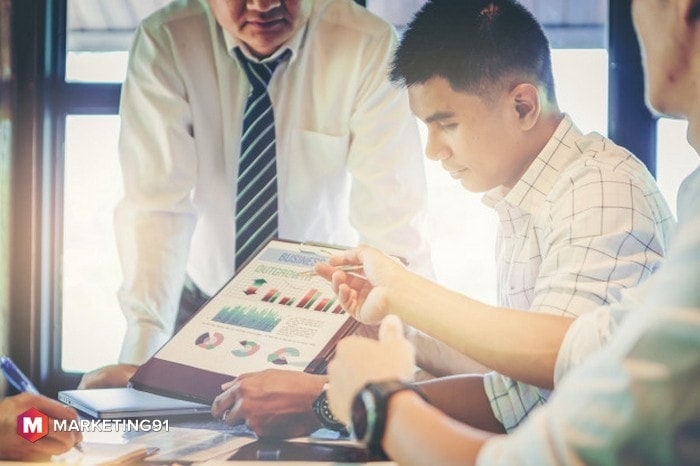 Stay up-to-date with the current trends and styles if you are looking for tips on wearing the right interview clothes. When you are dressed perfectly for the part, it sends out a positive message hence make sure you are wearing new, current, and fresh style to show that you are a part of the new world.
Beware of outdated outfits and stay away from accessories that will make you look too casual for an interview.
#4. Stay in tune with the occasion with comfortable attire
 It is not necessary to be completely formal for every interview hence do your research and stay in tune with the occasion if you are looking for tips on wearing the right interview clothes.
It is important to be comfortable in your clothes; otherwise, your discomfort will peek through your body language and behavior. For instance, wearing a thick jacket in summer month will neither fit with the climate nor will look appropriate.
Pick up your dress to accommodate the season, the industry, a specific role you are applying for, the particular company and then decide to stay comfortable by tuning it with the occasion.
Remember the interviewer is adept at spotting someone who is looking uncomfortable, and he will take it as a sign of nervousness. This will not go down well with the hiring managers hence make sure that you are wearing something comfy at the interview.
#5. Preparing beforehand
Preparing beforehand for any event is a piece of important advice if you are looking for tips on wearing the right interview clothes. Yes, it applies to your interview clothes also hence it is important to decide beforehand and then try it once so that you do not have to face any hassles on the same day.
Make sure that you have your priorities right and have chosen at least two dresses in advance. Same applies for footwear. Never wear a new pair of shoes to the interview as it will pinch and make you uncomfortable.
Always break them in and make sure they go with the dress. Keep your accessories to a bare minimum so that you do not look flashy and overdressed in the interview room.
#6. Pay attention to details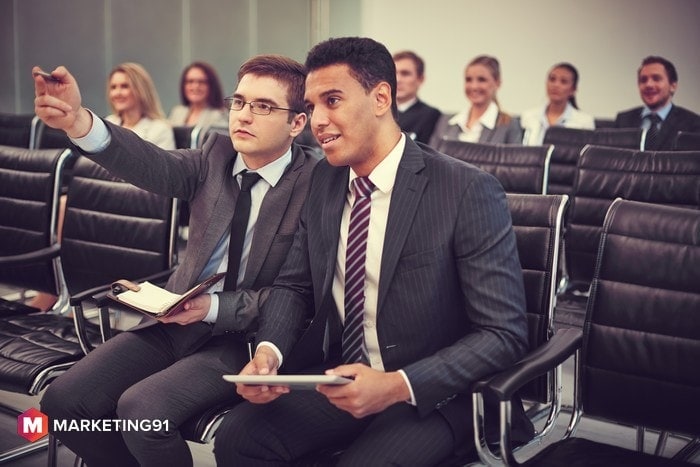 Always pay attention to details if you are looking for tips on wearing the right interview clothes. Never show up in an interview with clothes that have not been ironed properly or are ripped stained or ill-fitted. It is imperative to wear clean and ironed clothes that prove a perfect fit.
Grooming yourself with combed hair and shining and brushed teeth makes the attire complete.
#7. Avoid distracting the interviewer
Remember you are looking to make an impression and want the interviewers to focus on your interview and not just on your clothes. Keep your attire perfect but simple by embracing a straightforward approach.
Avoid distracting the interviewer if you are looking for tips on wearing the right interview clothes. This means staying away from outrageous hairstyles, loud make-up, vivid color and patterns of dress, clothes that show off too much skin and going easy on the jewelry.
#8. Stay away from excess perfume
Subtle is the name of the game; hence, once you have showered and used a deodorant, then there is no need for bathing in perfume. Remember to stay away from an excess of every kind even perfumes if you are looking for tips on wearing the right interview clothes
Decoding the dress code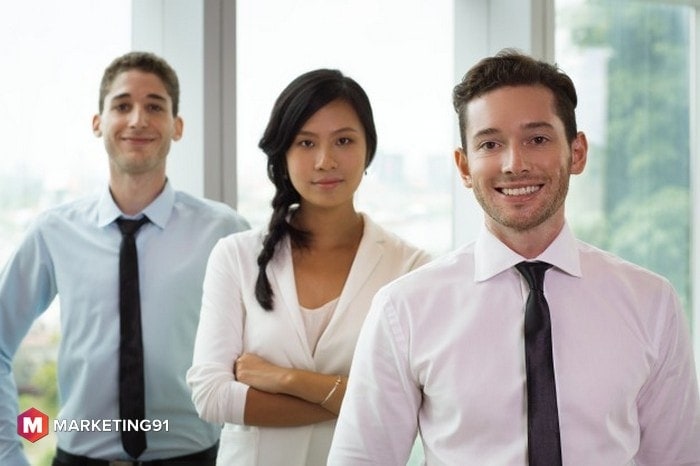 Most of you have by this time understood the tips that are needed for right interview clothes, but the question remains that what are these right clothes. Even if you are told specifically that you need to dress in business professional or business casual, you tend to become confused by the term.
Let me simplify the matter by giving you some details about the various attires
#1. Business professional
If you are looking for tips on wearing the right interview clothes as part of business professional attire for men it includes a full suit, suit pants, Plain-single colored shirt with conservative tie and formal shoes and socks that match the color of trousers.
Opt for a plain leather belt that has a metal buckle, pocket square in the breast pocket of the jacket and a wristwatch with leather or metal band.
Wear a conservative blouse coordinated with your suit. You can opt for full pants or skirt that lie below or just above the knee as per your comfort. The footwear must be conservative with low or medium heels.
#2. Business casual
If you are looking for tips on wearing the right interview clothes for men as part of business casual, it includes a light-colored button-down shirt that has a collar and long sleeves for men. Make sure that it boasts of a solid and single color, and you are wearing a knit tie with it.
Tuck the shirt in your neutral-colored cotton pants and opt for a lightweight jacket or a blazer for complete attire. Choose polished dark-colored lace-up shoes or black loafers or closed-toe footwear with dress socks that match your outfit.
A wristwatch with a leather or metal band along with a leather belt is appropriate and completes your business casual look.
For women, you have to keep it simple hence opt for a conservative but comfortable button-down shirt or a simple blouse in a neutral color and simple pattern with either a pencil skirt, slacks or pants. You can wear a jacket or cardigan as per your discretion.
Make sure you are wearing fitting clothes as they will give you a professional look. Wear comfortable closed-toe flats or low heels or pumps that are color-coordinated with your dress. Keep the accessories part simple and opt for simple stud earrings and a wristwatch.
#3. Casual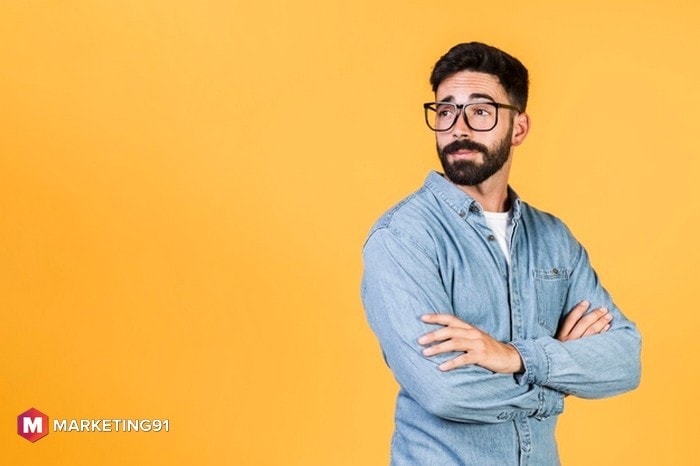 Here casual does not mean wearing street clothes instead of one that is still professionally put together but has a bit of variation in it. If you are looking for tips on wearing the right interview clothes for men, opt for collared dress shirt or polo with restrained patterns.
Make sure it is tucked in the fitted khakis or slacks but not jeans. Opt for leather footwear with casual styles and socks that are a perfect match with trousers.
The necktie is optional, but with a collared shirt, it gives your appearance a distinctive look. A leather belt that is a match with the footwear and socks with trousers is a must because it then color-coordinates your outfit fully.
Women can opt for denim with a blouse and professional footwear to give it an elegant look. Keep your jewelry simple even if it is casual because formal settings will always need a touch of professionalism even if you are dressing casually.
Liked this post? Check out the complete series on Interviews