In so many situations, we try to talk with ourselves (consciously or subconsciously) while analyzing different life situations/incidents/people. – This conversation with ourselves is understood as Internal Dialogue.
The way you communicate or interact with your inner core plays a crucial role in channelizing different thoughts in your mind, influencing your responses and hence it can affect your mood, confidence, and behavior in both ways- positively or negatively.
To master the concepts of internal dialogue, so it can be useful in channelizing positive and constructive thoughts in your brain, you need to learn the language of your mind.
That is why sometimes, concepts of Internal Dialogues are considered as an essential part of Neuro-Linguistic Programming, which talks about how neural language functions. – And you need to master the skills of inner conversation with yourself.
In this post, we will delve into the world of internal dialogue to understand how you can use your inner conversations to channelize positivity around you. So, without any further ado, let us get started right away-
Introduction

It is said that "Anyone can plot a course with a map or compass; but without a sense of who you are, you will never know if you're already home." One cannot agree more to this.
You have to understand yourself more than anyone else in this world.
It is something beyond the senses- beyond the laughter, beyond the tears, the sadness.
It's listening to the sound of tranquillity. It's the union with you.
Your only hope is you. There is no other place than you.
To live there, you need to understand the beauty of that abode. Without this, you would have to keep searching to find a better place to live within.
So, we'll take a look at what precisely this place means.
What is Internal Dialogue?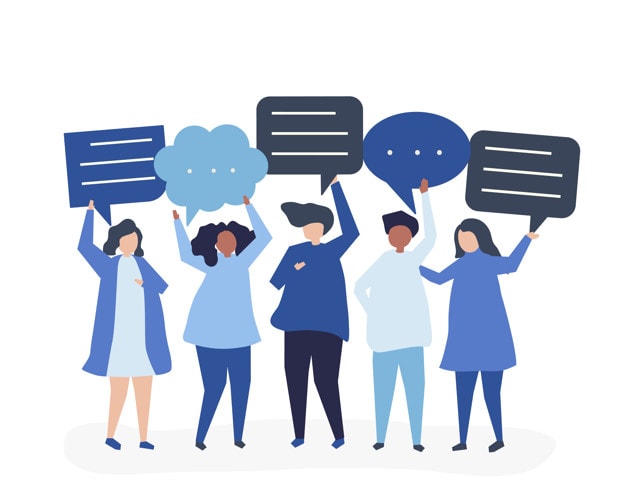 You most often have millions of thoughts running in your mind, but you hardly ever acknowledge them.
Internal dialogue is the thought that you have at the back of your mind.
That little voice which most often tells you to do one thing but, you do the opposite. We hardly ever listen to ourselves. We might appear as bright and happy, but internally we would have been scared brutally.
Examples of Internal Dialogue
To make you understand in simple terms, imagine your partner has gifted you a beautiful dress, and you instantly wear it.
The reflection on the mirror says you look gorgeous in that dress, but deep inside your inner voice tells you that this dress makes you look fat. It is essential to compliment yourself. It shouldn't be about seeking validation from others when you on a self-criticism mode.
Why is the right channelization of Internal Dialogue important?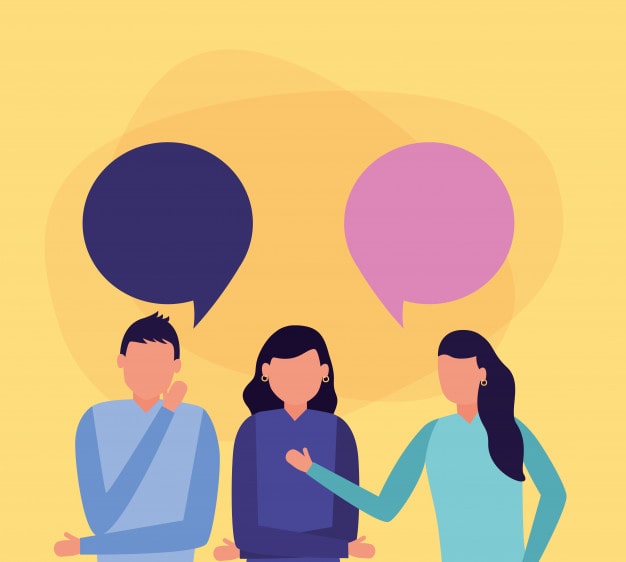 We often lose zeal when we are not able to achieve our goals, be it long term or short term.
We listen to motivational speeches; go through inspiring quotes, but do we start implementing them in our daily lives?
Right after listening to an hour-long speech, we forget in no time, and we would be back to square one. We then crib about not being able to perform or reach our targets.
It is essential to motivate ourselves rather than watching videos.
Self-motivation is essential to keep us putting up with what life offers.
Without which, we would be sinking in our couch doing nothing. When we meet someone better-looking, who has a very charming personality and who has achieved more than us in life, we often put ourselves down and start feeling bad and get the negativity in you. You feel worthless about yourself.
Having low self-esteem is very harmful as we cannot lead a happy and peaceful life.
It is essential to accept the fact that we have our flaws and limitations beyond which we cannot do certain things. No one is perfect.
Everyone has a bar, and they achieve based on their levels.
You might have a bar set a little lower than the rest, but that doesn't make you any smaller or incapable. You are happy at it, and that is what should matter to you than anything else.
So, you should try to channelize your internal dialogue in a manner that ensures positivity around you even in the darkest of the situations, so you can stay motivated and awaken.
To use your internal conversations productively, you also need to understand the kind of internal dialogues that should be avoided by you. Let us have a look upon those as well-
Types of Avoidable Internal Dialogues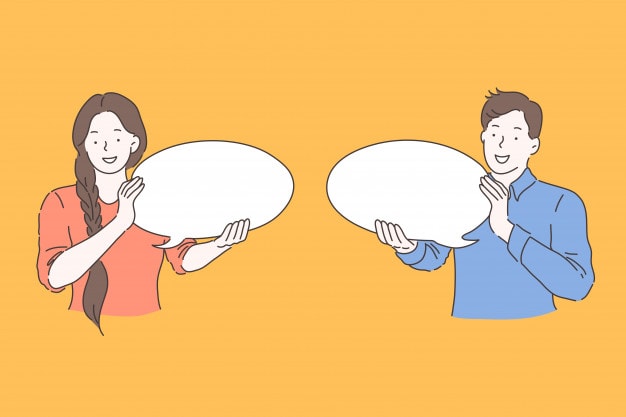 Let's Learn about Negative Internal Dialogue
There are so many voices in our heads, we don't realize, or we cannot figure them out in the right manner.
Let's look at some of the different types of negative Internal Dialogues so that we would be able to acknowledge and correct the way we think rightly-
1) Catastrophic Internal Dialogue
Most often, before doing anything, we always assume the worst-case scenario, which is still wrong as it peaks our anxiety, and the more we think of it, the more it seems to happen. This is called as Catastrophic.
2) Self Critical Internal Dialogue
We become our critics to such an extent that we start doubting our every move and every thought. We always think about the negative aspects of ourselves. For example, you have got the 'Employee of the Year' award, but the inner thought keeps telling you that you don't deserve it. Really? No one just gives such an honor if they do not deserve enough.
3) Victimizing Internal Dialogue
The third type is victimizing. You always seek validation from others and want others to be there for you and with you every time. You feel everyone is ignoring you. Everyone is busy with their own lives and out of that if they try to call you once in a while to check up on you, you need to be grateful for having such people in your life. Victimizing destroys you and not anyone.
4) Self Demanding Internal Dialogue
The last one is self-demanding. You put in your maximum efforts, and everyone appreciates you, but you're not satisfied at all. You always feel you could have done better, or it could have been perfect. This aspect is terrible as it can drain you out completely.
So, now as you have gone thought some of the internal dialogues that you need to avoid in your life, this is the right time to go thought some of the key tips that can help you in having the productive and positive dialogues with your inner core-
Managing your Internal Dialogue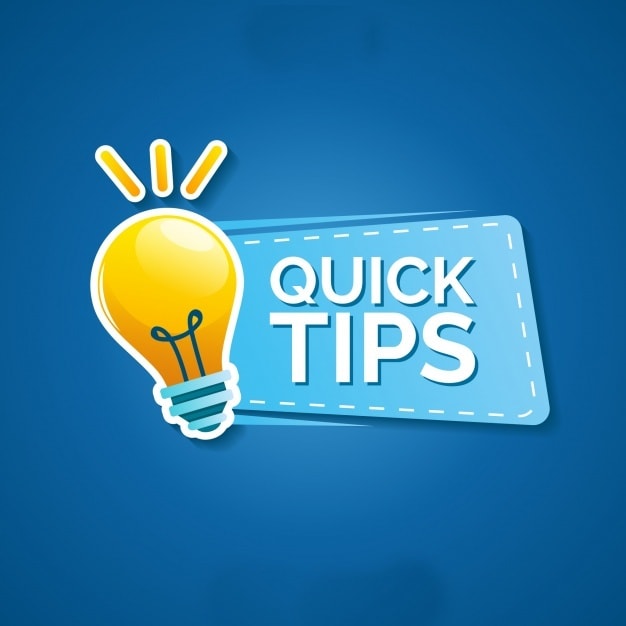 To make sure you understand the emotional you, it requires practice.
You should learn to master that art. To do that, we'll give you specific tips to practice and overcome your negative thoughts.
Spend time with yourself in a quiet place. Enjoy the silence.
Go on a trip to the mountains. There is no better place than nature to understand the true essence of silence. Listen to the sound of silence. You will get a lot of answers to your unanswered questions.
You have this one life. It's you who has to make it the best. You should be grateful for everything that you have. You need to thank you for all the beautiful things around you. Everyone has problems but getting past it would be only possible to have gratitude.
If you find something that doesn't make you feel good, it is essential to avoid such things. Negativity destroys inner peace.
If you're in such an environment, it would be challenging to come out of it. So, avoid negativity at any cost.
Always remember to keep your true identity where ever you go.
Never lose yourself while going to different places or when you're with anyone.
Don't keep a mask and talk to people. It won't last long. In the end, you have to reveal you're true self. No always connect and showcase your real identity.
Let us list down some of the critical internal dialogues here and now-
Spend your time in the silence
Try to avoid negativity in an active fashion
Have a practice of cultivating gratitude
Comprise the power of affirmations
Find out your true nature
Have impeccable behavior and speech
It is essential to know your inner soul than other things in this world.
The beauty lies within you, and you need to explore yourself. Go on an adventure with yourself. Find the hidden treasures which you had never known.
Talk to yourself and seek validation from yourself.
Acknowledge your inner thoughts and train your mind not to let any negativity consume you. So, seek happiness and peace. As in the end, no matter the money, no matter the fame, inner peace is the most important for a good life.
We also hope that this post will help you in having positive and productive internal dialogues.
So, what do you think about your internal dialogues?
Do you frequently make inner conversations? Do you get positive thoughts or negative thoughts while doing internal dialogues? – Share your experiences with us in the comments below.