Several questions come up in your mind as a WordPress user. One of the problems we recently came across was related to indexing of categories and tags in WordPress. Of course, the question appears to be too simple and easy to comprehend.
But, the answer to this question is not that easy to come by. You will, nevertheless, be indexing your content, but what about the tags, and categories.
They aren't the actual content on your site and as such may not be quality content from Google's point of view. So, which among them should you index? Let us check out the options for a better understanding.
Should You Index Wordpress Categories or Wordpress Tags?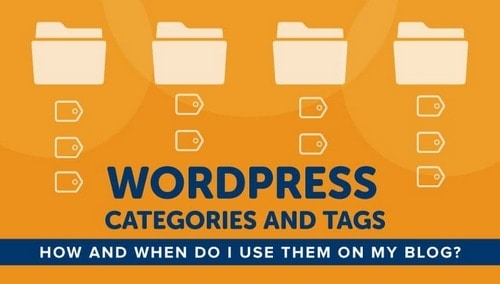 That is a simple question but the answer is not that simple. It would be dependent upon the type of the site and the content thereon.
Before we can understand whether you should index the category and tags, it would be a good idea to know what exactly are tags and categories in Wordpress and what are they used for. Once you are equipped with the knowledge, it will be easier for you to understand whether you should really index your categories and tags or not.
The following definitions of tags and categories are based on the developer versions-
The Tags
The Tags are the words or groups of words used in connection with your WordPress blog post. These tags group the posts that are related together. They also help your readers understand what exactly the post is all about.
The tags make it easier and simpler to find the content. The tags can be equivalent to categories, but they tend to be more specific.
However, tags can be completely optional. It is not compulsory to add tags for all your content.
Example: For instance, consider you have a tech blog where you post various tutorials, how to guides, reviews, etc. While the category can be something general like say, Tutorials, the tags will specifically point to a scenario or situation. For instance, video sharing tutorial is an excellent example for the tag used for clubbing together posts related to video sharing.
The Categories
The categories let you arrange your posts into groups. Categories are broader than the tags and include multiple posts grouped together.
Categories can help you make an easier and simpler navigation through the content. Unlike the tags, categories are not optional and almost all blogs have a few categories. If you do not add your post to any category, it will be marked as Uncategorized.
For instance, let us once again consider that you have a tech blog. Example of a category would be 'Reviews' or 'Tutorials' where posts related to product reviews and how to tutorials will be grouped together respectively.
So, ultimately, both tags and categories are designed as a means of making it simpler and easier for your visitors to browse & navigate around your blog to find the right content. Moreover, these two also help visitors to understand what the post is all about. Both categories and tags are used as the best navigational aids from the user comfort perspective.
You can use the same keywords or word phrases for both tags and categories. However, this is what would bring up the issue when you index your categories and tags. Search engines will take it as duplicate content.
So, should you index the tags and categories? Well, there are two cases you need to think about. It will be dependent on what the pages for tags and categories contain. Let us check out the two scenarios here.
Scenario 1 – When Tags and Category does not contain any unique content
So, what does your tags and category pages come with? Do they contain only excerpts of your posts? There is no other unique content? Well, in that case, you should not index your tags and category pages.
Why is it so? SEO experts have the following explanation.
When you have a category, you will have several blog posts that will link to this particular category. However, each of these blog posts will have only one link from the particular category. Ideally, search engines rank a page based upon the external and internal links from and to the page. If you tend to have a higher number of links, the page that gets the high number of links will be treated to be of high rank.
Now, in our example, the category page receives a high number of links. So, search engines tend to give a high priority to the category page! This will jeopardize the search engine ranking of your site to a considerable extent. Whenever, a visitor searches for a particular keyword, search engine algorithms will show the results in the form of the category page.
Thus your visitors will be directed to the category page instead of the actual page where the post is displayed. This is common to almost all search engines through the algorithms may be slightly different from one another.
Now that your category and tags pages typically do not have any unique content on a WordPress blog, it is advisable to opt for No Index in these cases.
It is an identical case with WordPress tags as well. So, whenever you have your WordPress categories and tags without content, you should put No index in them.
Scenario 2 – When Tags and Category pages contain some content
Do your category and tags pages have some kind of unique content? If your answer is yes, you can definitely go ahead and index your pages. The reason for indexing them should be clearly understood by now.
However, a WordPress site ideally does not come with any content on its category and tags pages. That would ideally mean you should not index either of those pages if you are on WordPress. Well, except in case there is a unique content available.
How to No Index Category and Tags Pages?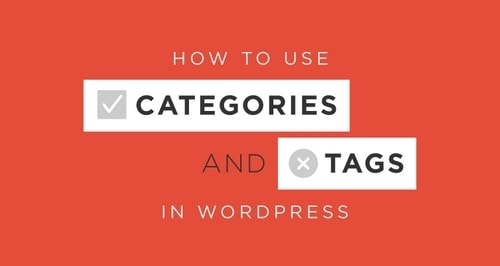 Well, it would be dependent upon the SEO plugin that you are using with your WordPress site. There are two best plugins you can go with for an effortless functionality in terms of handling the no index requirements of your categories and tags pages.
One that we love the most is the Yoast SEO plugin for WordPress. It can handle the indexing or not indexing functionality with ease and simplicity. Of course, you can configure the settings once and forget it altogether.
No indexing your categories and tags will not stop the search engines from crawling your category and tags pages though. However, since you have applied no index on them, these pages will not be ranked higher than your individual blog posts or other content.
Any other opinions?
Well, the topic is entirely strange and there are many contrasting views on this aspect of indexing your website and web pages. Some experts have a different opinion than the one we have listed out in the above discussion.
Let us take the example of tags. It may be a good idea not to use any tags. And in case you are using tags and if it is inevitable – opt for no index on your tags. Recent Google search engine updates do not consider it a good idea to use tags.
And what about the categories? You should never use any index on them. But, it is likely to create issues like duplicate content. You can avoid those situations by including short length excerpts about the post on your category page.
That makes it a good option to no index sections like tags, categories, author pages, and monthly archive pages. Opting for no index for these pages will be the best option to avoid duplicate content and ensuring that only the quality content will be indexed.
So, what you should do? With those contrasting views and opinions, it is a good idea to no index both categories and tags. This may be helpful in avoiding unneeded penalties from search engines if something goes wrong. Choosing not to index will help stay on the safer side. Indexing them, however, is not going to bring any great results.
The Concluding Thoughts
Well, that was all we have with respect to category and tag pages on your WordPress blog or website. If you are confused about whether to index them or not, the above discussion would have answered all the doubts you may have had. Categories and tags are the best options for the user navigation requirements you may have, but from the SEO point of view – they may not be a good option, and our advise for you is to not index them.
What do you think about whether to index or de-index the category and tags pages on your website? Share your views and opinions with us.
If you liked this article, we bet that you will love the Marketing91 Academy, which provides you free access to 10+ marketing courses and 100s of Case studies.