The secret to employee productivity and exceptional company performance is to ensure that your employees are energized. There is no better way to do this than to increase their level of motivation.
Motivation plays a huge role in the production and the long run, the success of a company. As a matter of fact, the motivation level of the manager of a company is a critical look at the success of any venture.
When your employees are motivated, they become more creative and more energized to work and give in the best to their jobs. Energized employees are also not easily frustrated and don't also give up easily.
It is for this reasons that as a manager you should strive to keep your employees motivated at all times. There are various ways to motivate workers, sometimes you can give monetary rewards, or you could choose to keep it simple and subtle by promoting them.
However, there are better ways to motivate employees besides the promise of more money and promotion. Here are just a few of them;
1) Thank and praise them for a job well done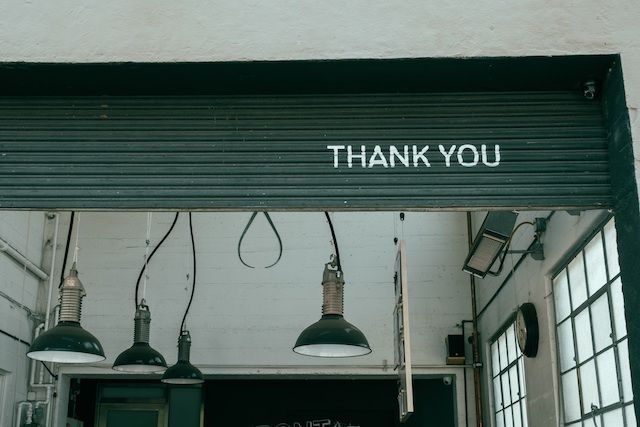 Words of praise especially coming from the boss are unique rewards that people will always treasure. Consider that people wish to be respected and recognized for their work. Therefore, when you praise your employees, they will feel good, respected and more confident to perform better in their line of duty. Remember that positivity yields greater energy and paves the way for creativity. Thanking and praising employees for their good job will up their energy levels as they will become more trusting of their abilities which will eventually reflect in their output.
You don't have to complicate the praise, a bulletin board showing the positive achievements of employees will fuel their blood to strive for more. Additionally, the feeling of competition for recognition in the company will also push them towards better performance. Just keep in mind that letting others know the achievements of others will show a positive example that appears they will be following.
Here is a piece of advice, when you want to praise an employee, make it a surprise. A thank you letter or card placed on their desk will have a significant impact than an employee of the month title. Also, instant praise is good; for example catch an employee handling a customer and appreciate them at the moment.
2) Support their decision and involve them in the company's decision-making process
Another way to motivate employees is to allow them to give their opinion regarding company decisions that will include them or factor in their lives. During the decision-making process, it is important that you ask what they think and what they want.
Know that people tend to perform well and do more especially when it is a problem that concerns them. Therefore, making your employees a part of the company will create a feeling of well-being and togetherness which is good for business.
3) Allow employees to exploit their full potential and show support
The best way do this is by providing them will the necessary resources and information needed to complete tasks and perform their duties. You need to ensure that your employees are well equipped to give the company the best as this will also make them feel competent and boost their confidence when handling tasks.
Also, give them space to input their ideas and opinions in their tasks but if you feel that what they are doing isn't correct then advise them accordingly on areas to improve.
4) Allow them reasonable and flexible working hours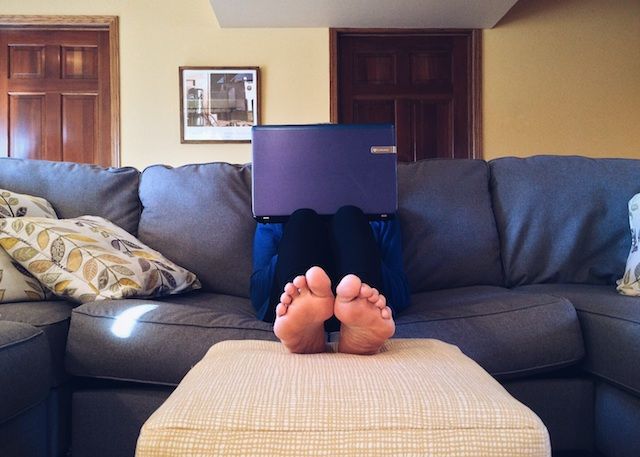 Be conscious of your employees after work needs. They have to spend time with family and also enjoy their social life. Do not be a tyrant at work. Give employees reasonable control over when they start and finish tasks. For the top performers, you can reward them by allowing them to leave work early provided that they have completed their daily task.
One of the common complaints IT employees have is that they have to do too much interaction when in office. This interaction and talking actually wears them off and they would be much more energetic if they did not have to travel to work or saved their time to do work from home. Hence you will see maximum implementation of the "Word from home" concept in IT. This is just to increase the energy levels of employees.
Do not make them feel that they must work your way; because while your way isn't always the best way, employees will also start to feel resentful and unappreciated. Give them the freedom to decide what's best, and even though, guide them in making the right choices.
5) Empower them as you also provide opportunities for growth and development
Growth and development are essential for employee productivity. The best way to ensuring employee productivity and increasing energy levels is by making sure that they are well skilled. If you feel that they do not possess the necessary skills to handle their work with confidence, then train them. Remember that they need to feel confident that they are allowed to do the job and also that they can do it to the required standards.
Regardless of how big or complicated the job is, the best performing employees are those that know they can carry out their work without consulting the manager or supervisor. So one the better ways to increase the energy levels of employees is to empower them. You can conduct training sessions on a regular basis, and although they consume time and money, do it for the benefit of the company.
Another important thing is to provide growth prospects in the company. Let your employees know of opportunities and areas of growth within your company. Set career paths and promote employees to higher levels by adopting a well laid out human resource strategy. This will give them the assurance that they have a stable future within the organization.
6) Be there for them and with them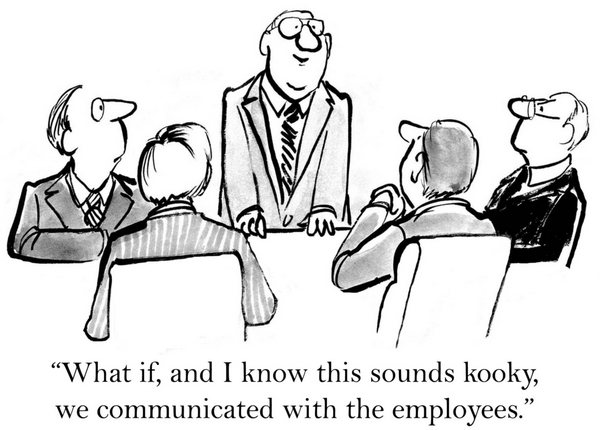 Who doesn't would like to speak with the boss? Allowing a little time of pep talk with your employees will provide them with a sense of belonging to the company. It will likewise guarantee that they are more amiable to your decisions. You ought to foster an open environment in your office where employees can go to you and say anything they need without dread of a scold.
As a manager, you have to be willing to give yourself in the sense that you have to provide assistance that's appropriate to the problems employees face and be able to carry out requested assistance competitively and comprehensively. You should also encourage them, give information and show concern in a way that doesn't embarrass nor humiliate the employee.
Liked this post? Check out these detailed articles on
Topic of Human Resources
Alternatively, check out the Marketing91 Academy, which provides you access to 10+ marketing courses and 100s of Case studies.