Blogging is indeed the right choice for earning a decent income from the comforts of your home. If you really want to make a career out of your blogging professions, you need to stay productive enough. Lack of productivity can result in a negative impact on your blogging career. If you are finding decreased levels of productivity in your blogging activity and want to improve it, the Productivity tips which we have shared here should be helpful for your needs.
How to Increase your Blogging Productivity?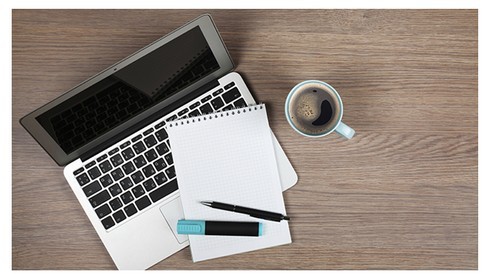 Productivity and activity need not mean the same. You may be active with your blog all through the day, but the effect that these actions translate into are what would make a huge difference. In essence, posting 1 to 2 quality posts per day would work better to improve your performance rather than writing 4 to 5 that are low on quality.
The following tips should possibly help you out How to Increase your Blogging Productivity?
1) Note Your Tasks Down
Preparing a To Do list is always what should work wonders for improving our productivity. Note down all the tasks you need to complete. This can be your best option to stay organized. Starting off with the most important task first should be helpful in improving your productivity levels. And yes, never go with a to-do list that is overboard. Be realistic and that would be the right way to achieve success.
Opting for a To Do list app can ease the task considerably. You can opt for apps like EverNote or Trello.
2) Ensure You Have Good Infrastructure
A comfortable workplace is what any professional would look for. That should apply to bloggers as well. Check if you have a proper infrastructure that helps improve your productivity levels.
Blogging involves working on your computer or laptop for prolonged hours. That is why you must opt for ergonomic design for your workplace. The right combination includes the comfortable ergonomic chair, a table with the right dimensions and a good lighting arrangement are a few features you should focus on. Some other essential requirements can be a computer/laptop with a good system, a high-speed internet, and a notepad.
An enhanced productivity would be possible if you are not distracted while at work. Ensure that your work table is away from TV room and not visited by people frequently.
3) Practice Makes a Man Perfect 
Yes, practice is what would work best for your needs. Make it a habit to write a minimum of 500 to 1000 words on a daily basis. It need not necessarily mean the content that is meant for your blog. You can write for your blog or for practice as well. Some maintain two blogs, personal and professional blogs so you can write for both alternatively as both require completely different writing styles.
Even when you have nothing worth to write on your blog, just open your word processor and begin writing on anything that interests you. Scrap the document after you reach your goal. The best technique while creating content is to let your words flow. Never stop over to edit what you have written. This practice is referred to as Practice in the Shadows in the blogging world. This technique can help you stay interested in writing. Keep practicing on a daily basis to improve your abilities.
4) Have Enough Sleep
Sleep is what charges your battery. Never ever try to work more than your capacity for too long. Being productive would need you to be energetic throughout the day. You can only do this if you are in the pink of health.
Some of the steps you can opt for if you want to to be productive are
Go to bed at the same time every night.
You can do some general reading before going to sleep. This will help you slow down your mind and help you have a sound sleep.
Reduce intake of coffee or tea as this can hinder your sleep pattern.
Do not exercise before going to sleep.
Taking care of your body is what needs to be utmost priority in your mind. Being in the pink of health will let you be productive enough.
5) Use Plugins
Anyone who is into blogging ideally uses WordPress. If you are on WordPress, you can rely on a host of practical plugins that come with WordPress. This will help you save time that you would work on the administrative tasks unnecessarily.
There are a few good plugins that automate a few tasks easily. Akismet, for instance, can help you filter the spam comments on its own. Another practical plugin that can be helpful can be Document Importer. This can be helpful if you tend to create your content in Word or Google Doc. Just compose your content with any kind of formatting and then use the plugin to import it into WordPress without the loss of formatting.
6) Delegate the Tasks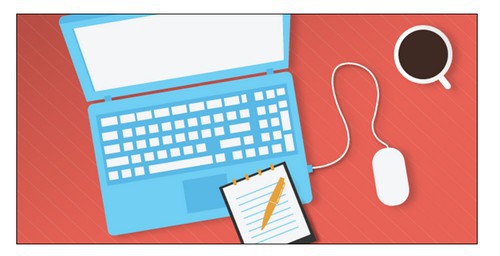 Doing everything on your own may not be a good idea at times. It can be a good idea if you can bring in another team member who can work in tandem with you. Delegating or outsourcing the tasks can be another way to be productive.
Hiring a capable freelancer can be a great option. In case you want to tweak the look of your website, hiring someone who is an expert in the field of web design skills would be a wiser decision than trying to figure it out yourself. There are several marketplaces for finding the right talent in the form of freelancers such as Upwork and Fiverr.
You can register yourself on these portals and choose the best freelancer you can opt for. If you are facing any downtime with your blog, it would be wiser to outsource the solution rather than trying it yourself. In fact, you would end up spending time unnecessarily in the tutorials, while the experts can sort it out instantly.
Conclusion
Blogging may not be as easy as it may appear to be. In fact, it needs you to put in a lot of hard work. Of course, being productive is a habit that you need to cultivate. Employing a few productivity tips featured above should go a long way in promoting your blogging career in a better manner.