A consumer's buying behavior is shaped by many parameters like his tastes and preferences, income levels, the price level in the economy, prices of substitutes and complementary goods, demand for and supply of goods in the market etc.
Out of all of the above-mentioned factors, incomes of consumers, as well as prices of the goods, are prominent factors affecting the consumption of goods and services by the consumers. We will look into how the impact of these factors on the consumption pattern can be analyzed.
What is Income effect?
Keynesian Economics defines the change in consumption of goods and services resulting from the change in the discretionary income of the consumers as income effect.
Elements of Income Effect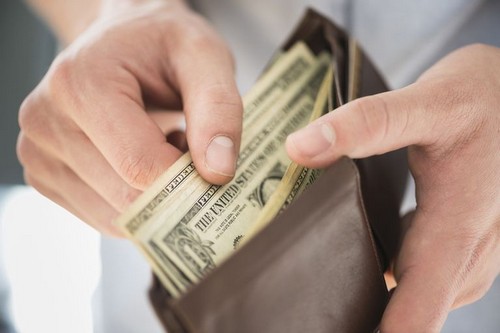 In order to clearly understand income effect, the above-mentioned definition has to be examined for its different elements – picking them up one by one.
First and foremost in the above-mentioned definition, the key word is 'Discretionary' which also means disposable real income. This is that part of the income of a consumer which stays with him after spending for goods essential for survival and paying for taxes and accounting for the impact of inflation.
After paying for all the essential needs, the consumer has some more income left in his hands which he either chooses to save. This tendency is termed in the Economic parlance as 'Propensity to save'. Or else, he may decide to spend it on some goods and services. This is defined as 'Propensity to consume'. These two economic tendencies in any consumer, consumer class or a nation determine the consumption level and changes therein of goods and services.
Now, let's scrutinize the second part of the definition – changes in income. Changes in disposable income can occur due to two underlying factors:
Changes in income from the increase or decrease in income levels of consumers, sudden windfall gains, receipt of investment money on its maturity or loss on any investment.
Changes in income from the increase or decrease of price levels of various goods and services in an economy, changes in tax rates. These have the impact of freeing up a previously used part of consumer's income or blocking a larger share of it. As a result, they will demand more or less of the same or other goods.
So finally, when we call a change in consumption level of goods and services as 'Income Effect', it is actually a two-dimensional phenomenon as in:
Changes in consumption due to changes in income as in (a) above – Income-Consumption Effect.
Changes in consumption due to changes in price levels as in (b) above – Substitution Effect.
Types of Goods
Now, we will see how the consumption responds to changes under each of the above-mentioned categories. But before we analyze the shifts in consumption pattern; we must understand various types of goods and services in the market. This is because each class of these goods and services respond differently to the changes in income. These goods can be:
Essential or inferior goods – these goods satisfy the bare necessities of life essential to maintain a minimum standard of life.
Normal and Luxury goods – these are the goods that the consumer thinks of spending on after satisfying his basic needs of life. Examples can be the education in private college, diamonds, watches, expensive meals in fancy restaurants, designer clothes, branded goods, cars etc.
Substitute goods – these goods can be used in place of some other goods. Ex. Margarine in place of butter, Tea in place of coffee, sandwich in place for the burger etc.
Complementary goods – these are the goods whose consumption goes hand in hands like Cars and fuel, cell phones and their chargers etc.
Response of Consumption to Income Effect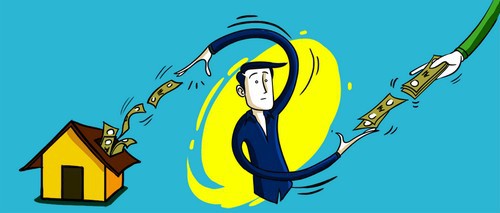 As said earlier, the income effect has two facets – Income-Consumption Effect and Substitution Effect. The critical difference between both f them is under Income – Consumption effect, the price levels for given commodities remain constant wherein under substitution effect, price levels change.
Income – Consumption Effect
Prices, tastes and preferences of consumers remaining constant when the income in the hands of consumers increase; they tend to maximize their satisfaction and demand more goods and services.
For example, when Mr. A earns $5000 per month, he chooses to go for dental check-ups every four months. He also watches movies with his friends in a cinema-hall on any two weekends. Now he gets his promotion and pays hike, he schedules appointments with his dentist every 3 months instead of four and watches movies on all the weekends. Increase in income has lead to increase in demand and consumption.
When, on the other hand, when income decreases; the consumer changes his buying pattern and demands lesser quantities of goods and services.
For example, due to a crash in the economy and resulting retrenchment of employees, Mr. B lost his job. Here, he will use his washer-dryer only once a week in order to save on electricity bills. He will also cut back on his 'eating out' and be socializing expenses.
The propensity to save Vs. Propensity to consume
How much of a demand changes following an income change also depends upon an individual or a nation's propensity or tendency to save or consume. In the above-mentioned example of Mr. A, if he has higher propensity to save than to consume, then he will start a mutual fund SIP investment following his pay hike rather than spending on movies. In this case, the consumption demand for movies will not change as far as Mr. A is concerned.
The business impact of the income effect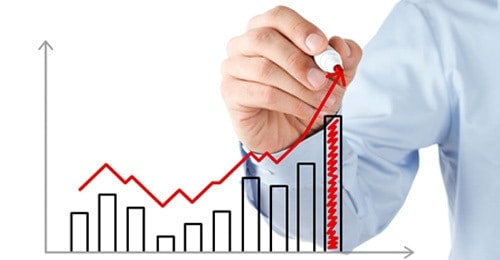 Understanding this income effect will facilitate the business owners to predict the market trends for their products. The producers of normal and luxury goods can expect an expansion in the demand for their products if the income levels are rising or if they choose to drop their prices a little whereas the essential goods dealers and manufacturers will be unaffected by the price changes or the rising prosperity in the economy.