Work is essential to make a living for all of us. Even though work is important for an income, it should not be everything and it is should be treated in the right way.
Work life balance is a concept that includes the way an individual prioritizes their life between work, which includes their career goals and lifestyle, which includes leisure, family, and health. Maintaining a good work life balance will help you to maintain a positive energy in work and personal life and also make you feel stress-free.
It will lead to productivity increase in the workplace, lower absenteeism record in the workplace, be happy and led a stress-free life, lead a healthier life and have a positive perception as an employer.
How to improve work life balance?
As work and personal life are equally important for you, it is highly important that you maintain a proper balance among them. You will require time to relax and to have a break for yourself. Otherwise, your productivity will decrease. But there has to be a line between work and personal life to be happy and leading a stress-free life. You will have to find out ways to connect and balance your work and personal life.
Here are few ways that can help you to improve and control their work life balance:
1) Set boundaries on daily basis based on priorities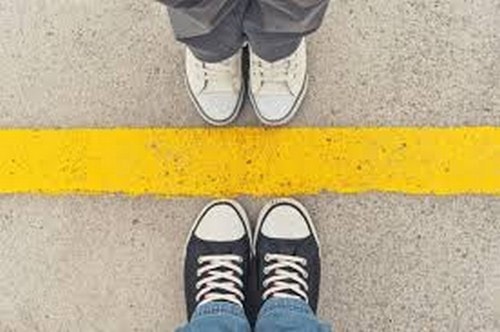 On a daily basis set up the boundaries as to what extent you will be able to put into the work day, attending some personal work etc. If you have a very important work or function at home on a particular day, then it is always better to avoid any sensitive work that day at the office. When boundaries are set based on various responsibilities and priorities, you will be able to be in control and also take the proper decision that will be feasible. Also, make it a practice to begin discussing your boundaries with colleague and friends.
So go forward and give yourself permission to set boundaries and to set the balance aside. Every week will look a bit different and you will be happy and surprised at the control and comfort that you will find when you try to gain the work life balance.
2) Be familiar with the role of work
Work plays the main role in your life. Hence you should be able to adopt the right mindset about the role of work you are into, understand, appreciate and enjoy all the work that leads to your income. By doing this you will be able to set the target to your work and enjoy the fruit of your labor instead of making you feel that your job is endless.
You should also be able to be familiar with the people who influence you in your work, meaning that who will appreciate and understand your dedication. Once you are able to identify your influencers, you should be in a position to make them understand that this is your place and you are looking for a long-term goal at this workplace.
3) Unplug at the right time
We live in a world that is connected endlessly. Breaking up the communication with the outside world now and then will give us time to come out of our stress we have and give us space to concentrate the activities at home. When the communication through technology is always on, then we might miss out on some other important activities. At times unplugging is very important by taking a vacation and shutting down work for a while.
4) Create a daily routine and follow it
By making a daily routine will help you to be on track to achieve what is required. You can start your daily routine by identifying the main critical tasks and then adding them to the list of activities that day. This daily action will have some positive impact on the work and personal life.
5) Have some time for yourself
Though your job is important for your livelihood, it should not take up the entire space in your life. You are an individual with a lot of passion and hobbies. You should spend time that makes you happy.
6) Be attentive
You have to be attentive for all activities at home, at work and for yourself. Being present will bring you a sense of satisfaction for yourself which will lead to a happy life.
For many people maintaining a good work life balance is a challenge that they face. Basically, it is like a rush that the things get done both at home and at the workplace. This will lead to stress which will impact the health of an individual. If this stress is handled in a balanced way it will help an individual to perform better in work and in personal life. A good work life balance can be achieved if these following points are taken care at work and at home.
Work tips To Improve work life balance
The workplace is yet another home for an individual. An individual almost spends 8-10 hours a day at their workplace. Hence care has to be taken to maintain the work and atmosphere in a positive way. Here are few points that can be taken care at the workplace: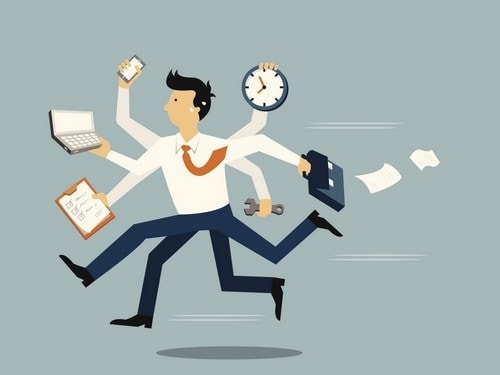 Set goals every day – Workloads and deadlines are a part and parcel of work at all places. The more we control our work, the less stress we get. It is ideal to have a 'to do' list and act on priority each day.
Time Management – Always plan in such a way that the work gets submitted on time. If the work gets delayed, the list of tasks gets accumulated. When there are bigger projects, try to break down into smaller tasks and set up deadlines for the smaller tasks. By doing so the work gets completed on time.
Be flexible and ask for flexibility–Having a flexible timing and telecommunicating is very important in the current business world. Hence it is better to ask for flexible hours or to work from home a day a week.
Take a break – It is encouraged by many employers to take a break or project outing. By doing so it will warm up an individual and it also helps to improve the ability to deal with stress.
Communicate effectively – When you are stuck up with some work or in a dilemma to take any decision regarding work, it is always advisable to be honest with colleagues or your boss so that you will not be alone to face it. But avoid complaining about it and then suggest better alternatives for it. When you are in a tense situation, be calm and then rethink your plan to proceed further. Try to avoid going in a defensive form.
Home tips To Improve work life balance
Home is a place where we live with our family members. We should take care that the stress at work is not got back home when we reach home. While at home, we should give utmost care for the home activities. Here are few points that can be taken care:
Unplug – Technology makes life easier with respect to the jobs that can be done at flexible timings. But it can also worsen life if they are used 24X7. Make yourself away from technology while at home and devote quality time to the home activities.
Manage responsibilities – Ensure that the responsibilities at home are distributed uniformly in order to avoid confusion.
Do not over commit – If you have too many activities lined up, do not commit anything to the family members. Saying 'no' at times is not a sin.
Get support – Get support from your friends and family members as and when required. Chatting with family and friends is important for a successful family.
Stay active – Exercise regularly to avoid stress, anxiety, and depression. Exercises boost the immune system of the body. It is ideal to have 30 minutes exercise 5 days a week
Take care of yourself – Physically, being in good share will help an individual to fight against stress and reduce taking sick leaves. Eat at the right time and right amount, exercise regularly and then take enough rest to stay healthy.
Conclusion
A work-life balance denotes to an individual's ability to maintain a healthy balance between their work roles, their personal responsibilities, and family life. By accepting the facts that live life to full content will require some sort of balancing between personal and work life. If it is taken in a positive way then the work-life balance can be achieved to a greater extent.
If you liked this article, we bet that you will love the Marketing91 Academy, which provides you free access to 10+ marketing courses and 100s of Case studies.