Interpersonal skills are essential tools for every professional life. Right from the first day in the office to first interaction with the customer of the day of retirement interpersonal skills from valuable assets in the organization.
Excellent interpersonal skills make the employee valuable to the organization and bring out the best in the employee as well as in others. Interpersonal skills are also considered an asset and a method of career advancement.
It is very important that one not only acquires interpersonal skills but also develop them at that time. Developing interpersonal skills is a skill in itself which one should acquire.
Following are a few of the methods to improve interpersonal skills
How to Improve Interpersonal Skills?
#1 Nurturing a positive attitude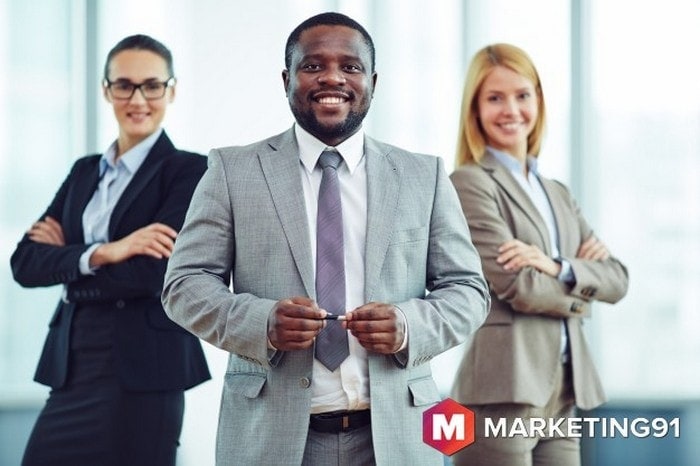 Having an extremely positive attitude is one of the important skills to develop good interpersonal skills. This component helps to grow and nurture other interpersonal skills as well as personal attitude.
A positive attitude can be shown towards work by respecting what you work for and also towards the organization which you are serving. There should be transparency in your work and friendly attitude towards seniors colleagues and superiors.
Having a positive attitude also means that the employee shows personal belongingness towards the organization and the work. This also extends to the external stakeholders of the customers with which the employee interacts.
Being cheerful and smiling at the work is one of the ways of putting a positive attitude and also smiling while interacting with teammates and reacting positively can be termed as having a positive attitude. A positive attitude also extends to help a colleague or a team member or even a customer by going beyond what is expected.
The positive gesture is always appreciated by everyone and is considered as strength and important resource in developing good interpersonal skills.
Part of having a positive attitude is also developing colleagues and interacting with them by appreciating their work. Developing interpersonal skills requires a positive attitude in almost every aspect of business life.
#2 Easy and creative ways to solve problems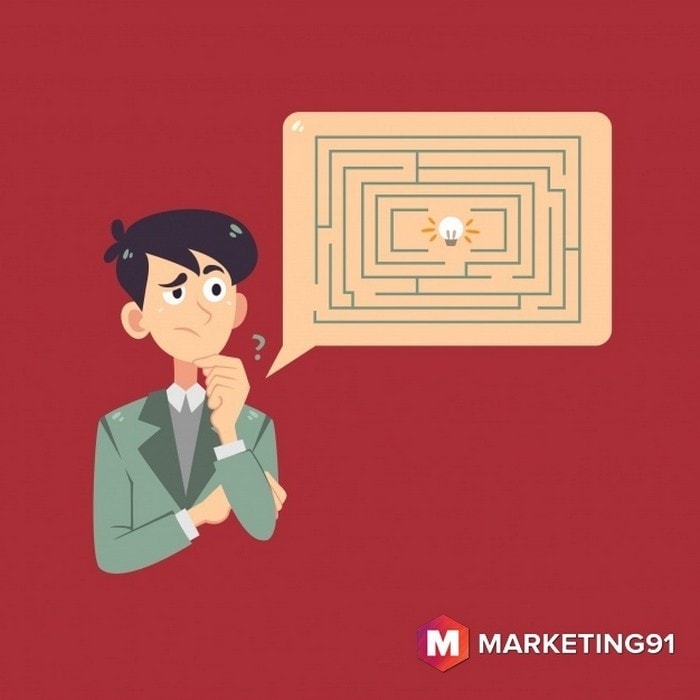 Problems are faced by every person working in the organization at one point of the other. The problems may arise out of the conflict between people or between the ideas of the people.
It is very important to solve those problems at the initial stages before they become very big and harm the members involved in the conflict, as was the organization.
Constructors like a Time bomb which keeps on taking and the sooner it is resolved the service the amount of blast that will occur. Solving a problem requires creativity and fast thinking.
Instead of taking action on the problem, the employee should be focused on what is it that he can use to resolve the problem efficiently.
The solution to the problem should be fast, and it should satisfy all the parties involved in it. Fast problem-solving skills also helps to develop excellent interpersonal skills.
#3 Lidding the emotional outburst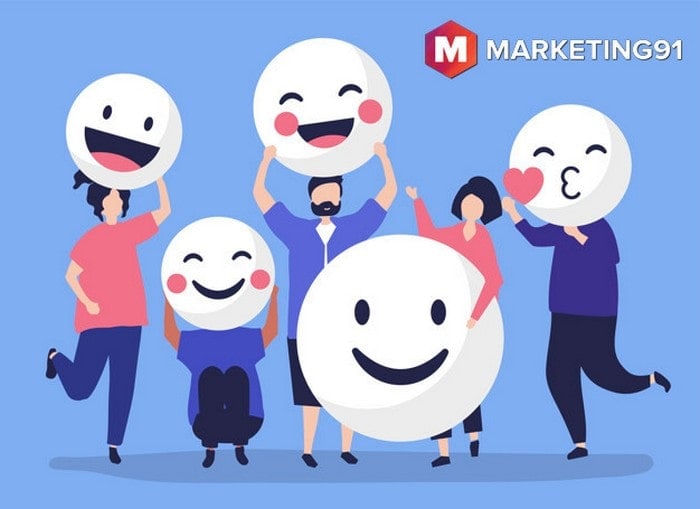 It is very common to see people having an emotional outbreak in the workplace. That emotional outburst may be the effect of injustice orchid on the employee or because of the personal problems of one employee with the other.
The reason for the outbreak may be internal or external to the employee, but what matters is the employee should keep his emotions in check whether interacting at the workplace.
Instead of overreacting to a particular situation so I can come himself down and think about taking a logical way following methods and rules instead of breaking them.
There can be many situations where the employee feels unjust. Indu situations, instead of having rage and busting on different people their employee has to control his emotions and talk calmly out of it.
This control of emotion never goes unnoticed by your organization and helps to develop and further grow the relationships and interpersonal skills of the employee with the organization.
#4 Work on communication skills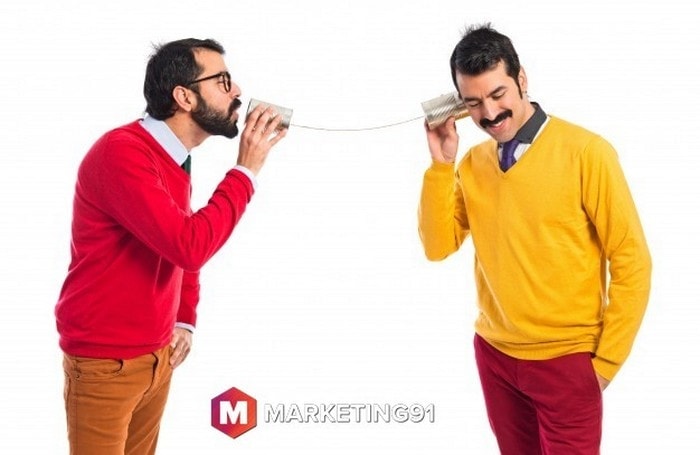 Communication is the only way by which the sorts of one person can be shared with the other person. It is important that the employee has excellent communication skills message effectively without causing any conflict. Communication skills can be classified into two-three types:
Verbal, Para-verbal nonverbal communication
When the communication consists only of words which are spoken from one person, which is called the sender to the other person who is hearing it, which is called receiver, it is known as verbal communication. Verbal communication can also be via emails and letters or texts on the phone.
Consider verbal communication as a two-dimensional type of communication which involves only words and which is why it is very important for the sender to have a good vocabulary to convey the message effectively.
The regular conversations which we have with our bosses or colleagues or customers forms the ground for verbal communication. It is very important that the person pays attention to his vocabulary and words when using verbal communication.
In the case of para-verbal communication, the emphasis is on the manner in which the words are spoken. Para-verbal communication applies mostly to the spoken form.
The manner in which a particular word is spoken with emotions emphasis is classified into verbal communication. A person can say anything but the way it is conveyed has the final effect on the receiver, and thus it either helps or destroys to bed interpersonal skills.
Nonverbal communication is perhaps the most important part of communication and also helps to enhance the existing interpersonal skills. Nonverbal communication comprises about 60% of total communication and includes body language, eye contact, posture gestures, etc.
Nonverbal communication is important since it is considered to be a mirror of what the brain is thinking. The person can give a sad message with happy body language, and the sad message will not be conveyed as sad to the receiver; rather, it would be taken as a suppressed happiness and superficial sadness.
Was communicating with seniors it is important to check the body language and have a respectful tone not in the voice but also in the posture. Nonverbal communication also includes eye contact with the receiver.
The message conveyed with eye contact has far more effectivity than a message which is conveyed without eye contact.
#5 Inclusiveness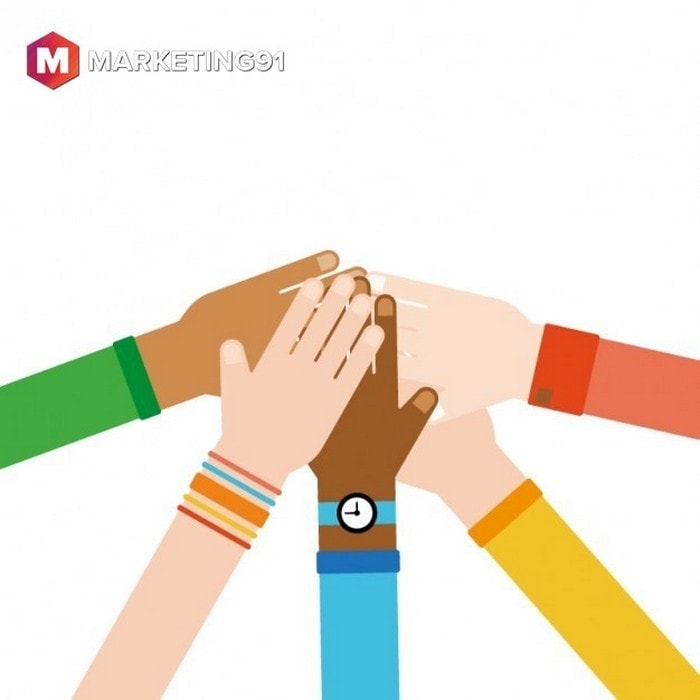 Inclusiveness is involving other people in your work instead of doing it all by yourself. This goes without saying that the person should include only those people who are willing to work with him rather than forcing other people who do not desire to be included.
Inclusiveness also helps to develop other interpersonal skills such as communication with the colleague's positive attitude and interactivity. Inclusiveness also helps to develop teamwork and achievement of goals together as a team.
The employee may find some important tricks and suggestions was working in the team, which is why inclusiveness is of importance. The corporation is a two-way model in which you ask for the cooperation you get back the cooperation.
Similarly, in the case of inputs and opinions, if you ask for opinions and inputs, the colleagues and the included participants will give them. It is very important that employment in harmony with all the coworkers at the workplace.
Having a small social get together before or after an important project will also help the employee to Bond with the other team members as well as share their help in the project. This will only happen if the employee opts for inclusiveness.
Since this does not work only one way instead of including all the time the employee himself can get included sometimes in other teams. This will again expose him for a different set of people and different experiences, which will be more positive the negative.
#6 Being responsible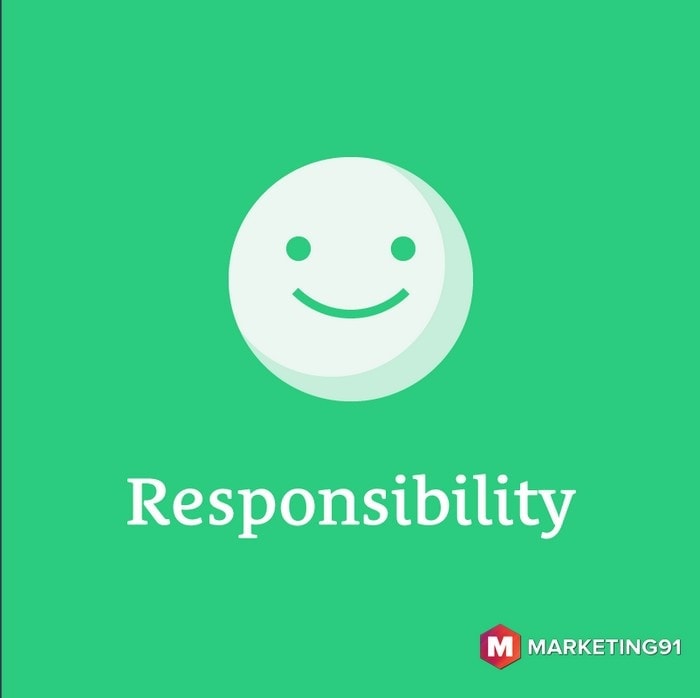 Responsibility and accountability are one of the two most important interpersonal skills in any career path.
There are also the two important parameters by which the success of an employee is measured, and the overall productivity is determined. If an employee has these two attributes, then he can achieve anything with extreme ease.
It is also very crucial to be accountable so that it helps to cope with induced stress and also helps to resolve unnecessary conflicts among employees. Being responsible also means that the person should be responsible for him not only his work, but it should own up to the organization if need be.
He should be responsible towards his colleagues as well as a senior and should take it on himself if there is any mistake in his work instead of being defensive. He should also work on the mistake so that it is not repeated again and see to it that no one imitates the same mistake.
#7 Stick to ethics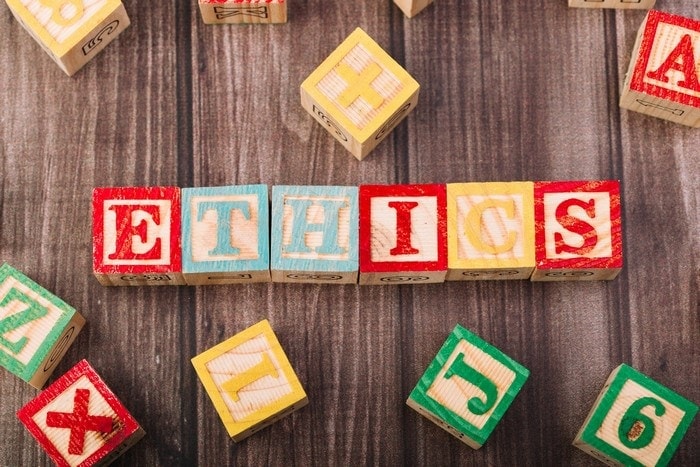 Work ethics are perhaps one of the most crucial factors for the success of any employee. A person with excellent work ethics has more chances of having a strong career path rather than a person with weak morale.
Workplace ethics are very important, and if not followed, can tarnish the image of the organization in front of the customer's competitors and in the market. Work ethics are usually jotted down by the organization and given to the employee before the joining.
The employees expected to go through it and understand and question whatever is not understood. Work ethics is very important in terms of sales.
Salespeople often face demands from their customers, which would be unethical. These demands are from their existing or prospect customer. In order to fulfill their numbers and hit the targets, the salesperson makes a compromise on his own values and give in to unethical behavior.
It is important to have self-control and strong liking towards ethical behavior. Unethical rewards are temporary, while ethical rewards go a long way.
#8 Nurture relationships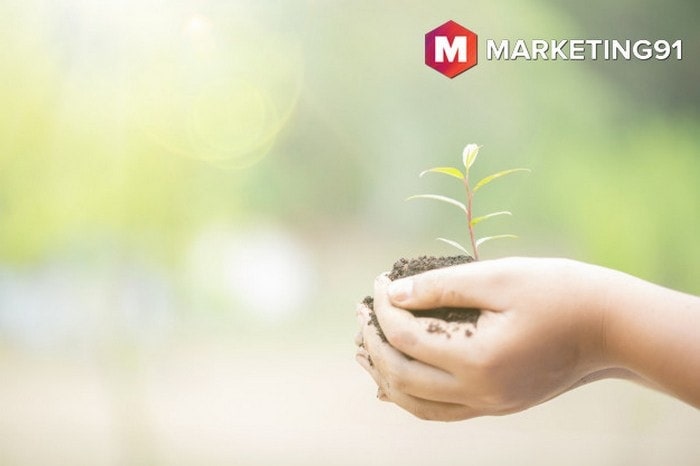 The word interpersonal skills mean the skills which are developed on interacting with other people. It is very important that the employee purchases and cross the relationships at the workplace. Positive relationships help to accomplish many tasks and surmount The Impossible.
It does not require any special effort on the part of the employee to maintain the relationships, and that is casual inquiries on the health and goings of the employees can help to enhance the relationships drastically.
 Apart from that, helping other people in need can also help the employees to maintain and nurture their relationships. Employee relations with others is an important asset and interpersonal skill, which is an asset for the organization.
It is also the duty of other employees to reciprocate accordingly and growth relationships further.
This also should be followed in case of external stakeholders, which are customers or clients. Asking about the well being of the customer from time to time remembering their birthdays anniversaries also help to develop a relationship beyond buyer and seller.
Customer relationships also help to get long success and develop an association for a long-lasting business.
#9 Teamwork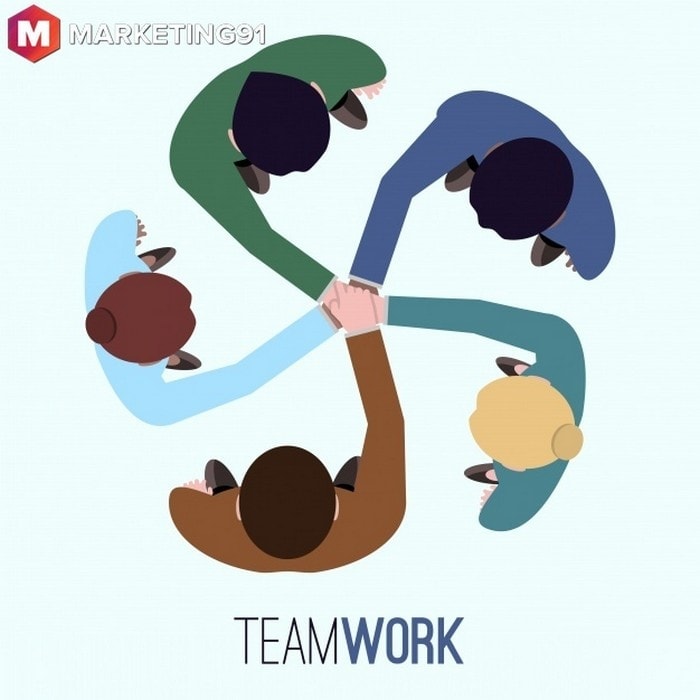 Teamwork is a sure shot method to improve interpersonal relationships drastically. Teamwork involves interaction with other team members and working towards a common goal or a cause.
The common cause is to be achieved by as a team, which is why it is important that the person interacts with other employees and consider all of them as one. Forming unity is very important in order to have a successful team. Working together to achieve a common goal is one of the common ways to make the teamwork successful.
Teamwork is also an asset as interpersonal skills and helps to make the teams more productive. A team comprises of individual members who have many differences amongst them.
Every team member will have his or her own individual differences. It is essential while working in a team that everyone put aside their own difference as well as differences of the other team members and work together towards the common objective.
Teamwork also helps individuals to understand and respect the differences of other people and empathize with them. Successful teams are unbeatable and have excellent interpersonal skills.
#10 Listen proactively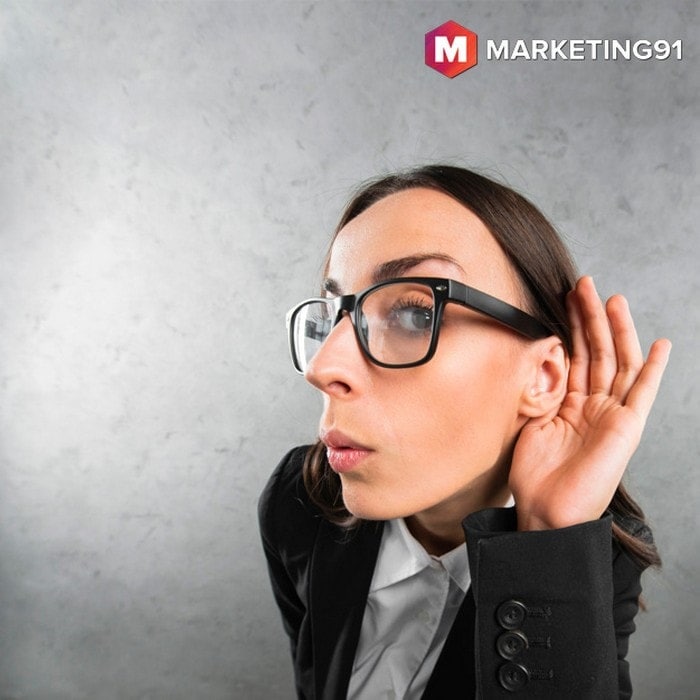 It is said that most of our problems are because of poor listening skills. Listening proactively helps people to understand the perspective of other people. There is a difference between hearing and listening, which is hearing is listening without understanding, and listening is hearing with understanding.
It is essential that we cannot hear so that we are open to feedback. It is important to give equal attention to praises as well as shortcomings said by other people. A good listener is a good speaker, but vice versa may not be true.
A person should be open to communication and for feedback. He should give feedback when asked and should take negative feedback or positive feedback with equal emotions.
Listening also helps in the exchange of ideas which might not have been possible if the person is a poor listener. While one person speaking, it goes without saying that the other person should remain quiet and should not finish another person's sentence.
It gives the impression that the person knows more than what the other person is trying to speak, and it may not be true in every case.  It also closes up the speaker and does not open him up.
Listening activity means the use of nonverbal communication skills like nodding corresponding with the head that you have understood what the other person is trying to say without the use of words.
Good listeners often develop exceptionally good interpersonal skills, which are valuable assets to the organization as well as to the individual.