Sleep is a natural state of inactivity where there is no conscious thought because the mind is at complete or partial rest. During this phase, the body shows very little or no movement as it is generally still, and breathing, blood pressure, and heart rate are slow and regular.
Why is Sleep so Important: Explained?
Sleep is important is what everyone has heard throughout their lives.  Getting the required amount of quality sleep is a necessity for the human body so that it can function properly. It is considered even more important than daily exercise or a strict diet regime.
Let's consider the various reasons for the importance of sleep on both mental and physical health
Importance of sleep and its impact on mental health
A person who sleeps at regular times for at least 7 -9 hours straight will see a positive impact on his health. Some points linking the importance of sleep and its impact on long-term mental health are as follows
The importance of sleep can be seen when there is an enhancement in memory and problem-solving skills
The importance of sleep can be seen in the mood of a person. Maintaining healthy sleep patterns prevent depression from setting in as a good rest helps people to chill out.
A good night's sleep is important as it helps a person to stay alert, motivated, and engaged
 Importance of sleep and its impact on physical health
A good night's sleep is a blessing as it will keep a person physically fine. When rested people feel rejuvenated. Some points linking the importance of sleep and its impact on long-term physical health are as follows
Sleep patterns that include sleeping straight regularly at night will help to maintain the bodyweight
The sleep schedule must always be regular as it keeps the immune system strong. Studies show lack of sleep makes it harder to fight common infections
When a person is sleeping the internal organs are hard at work. Studies show it helps the body to repair tissues and cells
How Does Sleep Work?
Sleep is a recurring phenomenon that occurs in human beings as well as animals. When a person is awake the human body continuously secretes a chemical known as adenosine. This chemical is stored throughout the day and eventually causes sleepiness in a person.
Sleepiness and wakefulness are two sides of the same coin and are controlled by
Sleep Drive
Biological Clock
Sleep Drive
The sleep drive or the need to sleep controls the degree and the amount of sleep a person will need. It is often based on how long the person has been awake. It builds in the day until the person will get the required rest
Biological Clock or the Circadian Rhythm
The biological clock or the circadian rhythm is referred to as the biochemical cycle that occurs every 24 hours and is the guiding force behind hormone release, body temperature, hunger, wake time, and sleep.
Why Do We Need to Sleep?
There are certain activities that a human body goes through regularly. It regulates sleep just like all other undertakings for instance breathing, drinking and eating.
People have the misconception that the human body is in the state of autopilot shut down as soon as it goes to sleep.
The opposite is true.
When a body sleeps the internal organs of the body will work doubly hard. At that time it performs some of its major functions for instance releasing essential hormones, repairing cells, and restoring energy.
Human beings need to be well-rested to heal, recover and revive for the coming day. Sleep loss will not allow it to rejuvenate itself for another day
How Much Sleep Does One Need?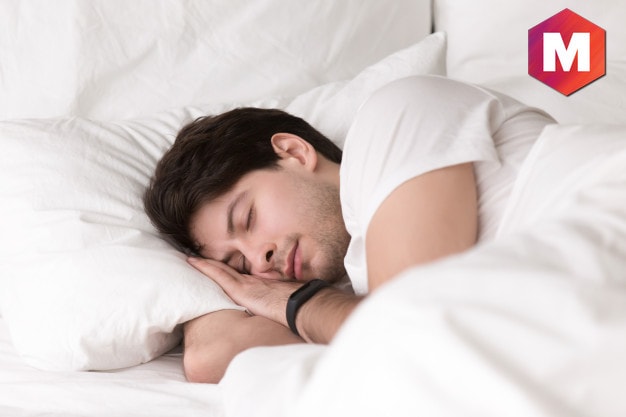 There is no such perfect time that you can surely say that human beings need sleep. Studies show that sleep varies as per person-to-person. It is also often dependent on age and occupation.
On average an adult needs an estimated seven to nine hours of sleep whereas a teenager, child, and baby will need much more than that for optimal functioning.
Look at the chart below to understand the expected amount of sleep per age group
| Months/Years |    Expected sleep |
| --- | --- |
| 0 – 3 months    | 14 -17 hours |
| 4 – 12 months       | 12 – 16 hours |
| 1 - 2 years   | 11 – 14 hours |
| 6 - 12 years   | 9 – 12 hours |
| 13 - 18 years  | 8 hours – 10 hours |
| 18 - 60 years | 7+ hours |
| 61 - 64 years  | 7 – 9 hours |
| 65+ years    | 7 – 8 hours |
Signs that we do not get enough sleep
The signs to show that we are not getting the right amount of sleep are
Not able to control emotions
Difficulty in learning
Making mistakes
Dozing off anytime and anywhere
Not able to make decisions
Stages of Sleep
Four stages of the sleep cycle repeat regularly throughout the night. The first three are known as NREM or non-rapid eye movement and the last one is REM or rapid eye movement. A description of all four stages are as follows
Stage 1 NREM
Stage 1 NREM lasts for several minutes and is the shift between sleep and waking up. In this phase sleep is light, muscles are relaxed and eye movement, heart rate, brain waves, and breathing slow down
Stage 2 NREM
Stage 2 NREM lasts longest amongst the four stages and is the phase when a person is in deep sleep. Eye movements cease, muscles become more relaxed and heart rate, brain waves and breathing keep slowing down. The body temperature also decreases during this sleep stage
Stage 3 NREM
Stage 3 NREM is longer at first and then starts decreasing throughout the night.  It is the phase that helps a person to be alert and refreshed the whole day. Heart rate, brain waves, and breathing reach their lowest level and the muscles are as relaxed as they can be.
Stage 4 REM
Stage 4 REM occurs nearly ninety minutes after a person falls asleep. The eyes move back and forth under the lids and heart rate, brain waves and breathing begin to increase. Dreaming occurs in this phase and at such times the legs and arms freeze. As per a study, this happens so that the person does not physically act out his dreams. The duration of each REM sleep needs varies as it can increase or decrease as the night progresses. Studies have linked memory consolidation with REM sleep.
What Happens When We Do Not Get Enough of Good Night's Sleep?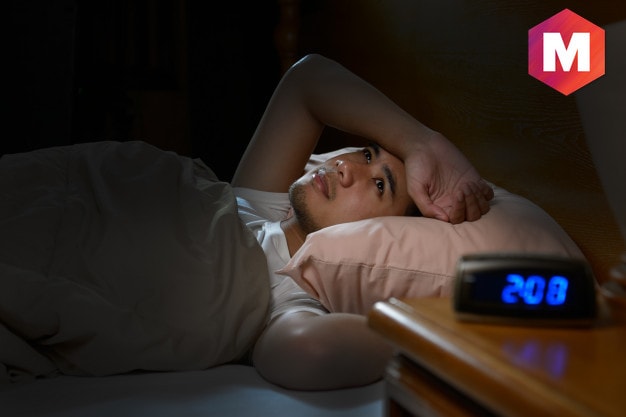 Sleep disorder seems to be a very common problem in our hectic life. When we do not get enough sleep then the following instances might happen
1. Extreme tiredness
Sleep should be an integral part of your daily activity otherwise it will make you feel awful and groggy throughout the day. Lack of sleep will have a direct impact on everyday actions and activities and result in extreme tiredness
2. Forgetfulness
Regular sleep deprivation in a person will have a direct impact on the brain's ability to remember. People generally forget things when they are extremely tired.
3. Risk of weight gain
According to The National Institutes of Health (NIH) people who do not get the rest they require consumes 500 calories per day more than people who are keeping a straight 8 hours of sleep schedule and sleeping a minimum of seven straight hours at night on regular basis. This causes hormonal imbalance and thus leads to weight gain.
4. High risk of diabetes
As per a study, The National Institutes of Health has predicted that poor sleep can result in insulin resistance and cause type 2 diabetes. It is insulin that breaks down proteins and fats and converts glucose to energy. If the body becomes insulin resistant then it will cause high levels of blood sugar.
5. High risk of heart disease
If poor sleep becomes a recurring issue then the internal organs will not able to be able to function and the restoration cycle will also not occur.  Sleep deprivation will cause the heart rate to drop and this will eventually hamper heart health and result in heart disease.
6. High blood pressure
Sleep disorders weaken the body's ability to control stress hormones. This is why poor sleep often results in high levels of blood pressure.
7. Low level of concentration, cognitive and problem-solving skills
Sleep deprivation has more than often caused extreme tiredness in the body that leads to a low level of concentration, cognitive skills, and problem-solving skills
8. Weak immune system
Without a proper night's rest, the immune system is unable to work at its best. When the defense mechanism of our body weakens a person will get sick more often and also suffer through a slow recovery rate.
What are the Benefits of Good Sleep Health?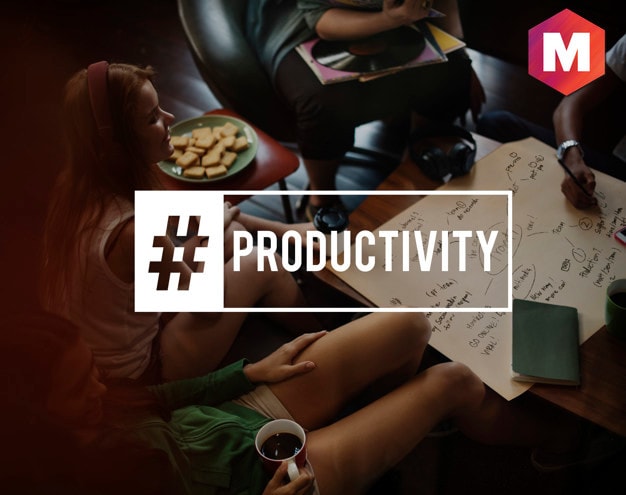 Good sleep is associated with good health and its benefits are as follows
1. Improved productivity
Sleep is directly linked to brain functions and will result in increased levels of concentration, better performance, boost in cognition abilities, and hence improved productivity.
2. Low risk of weight gain
When a person is getting enough sleep his internal organs can break the stored carbohydrates and maintain the hormone levels that have an impact on our appetite. The benefits of falling asleep are that it will prevent weight gain
3. Improved physical health
As per one study, The National Sleep Foundation has associated getting enough sleep with improved physical health.  Quality sleep will keep the heart, lung, and blood at par with the required levels because while sleeping the body is getting enough time to rest, recover, rebuild and revive for the next day.
4. Improved physical performances
If the body is getting enough sleep it will result in better reaction time, faster speed, high intensity, enhanced coordination and improved accuracy and this will automatically result in improved physical performances.
5. Minimum stress levels
A good night's sleep helps the muscles to relax and the mind to rest. This leads to minimum stress levels
6. Sharp recall and cognition
Quality sleeping helps to shape memories, create links and store them in our brain. During regular sleeping, the brain becomes active and helps the mind to process the whole day and create memories. Good sleeping habits encourage new learning and memory pathways in the brain because of the memory consolidation process.
7. Improved emotional well-being
According to the National Sleep Foundation getting enough amount of sleep can help to regulate your emotions and this will result in improved emotional well-being.
Wrapping up
The importance of sleep in human lives is unimaginable. It is a necessity for our emotional, mental and physical well-being. People should develop regular sleep habits so that they can feel fresh and energetic throughout the next day.