Studies have proved the importance of exercise in human lives.
The human body is designed to be active throughout the day so that it can meet its personal and professional commitment with ease. But with time it starts struggling and developing problems.
Exercise is the regular physical activity that helps to keep both the body and the mind fit and fine.
Workouts, exercises, or any other forms of physical activity are important elements of a healthy lifestyle to develop an energized body, a happy state of mind, and a productive day.
Working in a gym for hours is not the only form of exercise. Hobbies like cycling, dance, sports activities for instance football, hockey, etc. are all forms of physical activity.
We need physical activity to function at our best because it will increase concentration levels, improve cognitive functions and intensify memory power.
It is a proven fact that the benefits of regular exercise are immense. It helps in our survival and health by keeping heart disease and several other diseases at bay.
Maintaining a regular fitness regime with help of regular exercise is a healthy habit that is no longer considered a luxury but a necessity.
How Much Should You Exercise?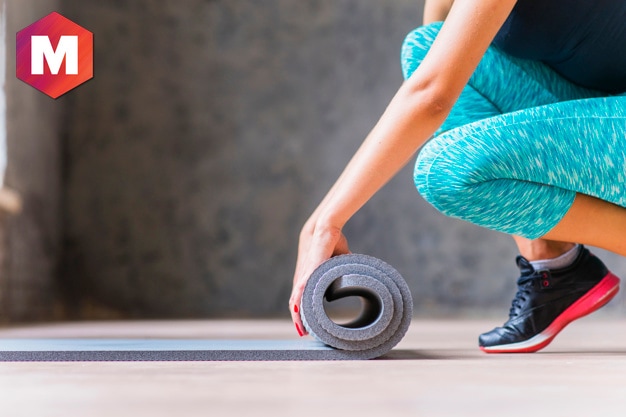 The American College of Sports Medicine has issued guidelines about how much should a person exercise to maintain his mental and physical health. It suggests physical activity can help people between the ages of 19 and 64 by keeping them active daily.  The institute has made the following recommendations:
1. Cardiorespiratory Exercise
The short and sweet term Cardio is often used for cardiorespiratory exercise. This type of exercise helps to increase the rate of heart as well as breathing and is considered useful for the body. It includes dancing, cycling, swimming, running, walking and sports like basketball, football, etc.
2. Resistant Exercise
Resistant exercise is a physical activity that helps to work on the muscles of the body and build strength. As per The American College of Sports Medicine, adults must train their muscle groups two to three days every week with help of equipment and exercises to remain physically active and keep fit.
It recommends light intensity exercise for older people and also for persons who are new to this type of physical activity. The guidelines endorse two to four sets of each exercise to improve power and strength in adults, 8 – 12 repetitions for each exercise to improve power and strength, 10 – 15 repetitions for middle age and older people who are starting exercise while 15 – 20 repetitions for improving muscular endurance.
There should be a waiting period of at least 48 hours between sessions of resistance training
3. Moderate vs Vigorous Intensity
As per the guidelines at least 150 minutes of moderate-intensity exercises, every week is a must for an adult to maintain good health conditions. You can achieve it through 30 minutes – 60 minutes a day with five times a week of moderate-intensity exercise or 20 minutes – 60 minutes a day with three times a week of vigorous activity. A person can align both exercise types and create a personalized regime for better health conditions.
4. Moderate-intensity Activity
Moderate intensity activity makes breathing and heart rate faster. The person starts feeling warm and starts sweating. Some examples are
Badminton
Swimming
Volleyball
Dancing
Brisk walking that includes 100 steps per minute
5. Vigorous-intensity Activity
The vigorous-intensity activity makes breathing and heart rate very fast. It makes a person so hot that he starts sweating profusely. Some examples are
Power walking
Rowing
Skipping
Martial arts
Aerobics
Running
Competitive sports like rugby, basketball
The Benefits of Exercise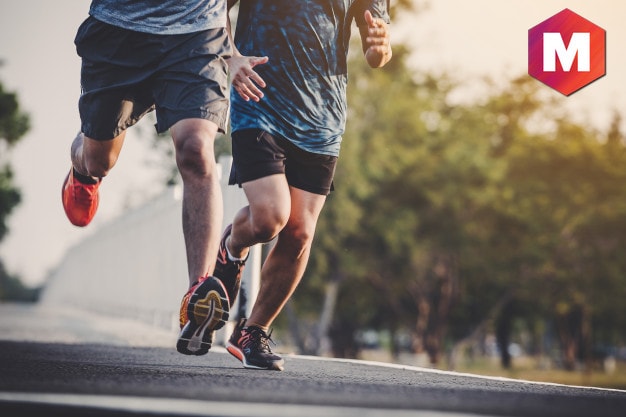 Physical activity can easily reduce your risk of several diseases and help you to feel better. The health benefits of regular exercise are as follows-
1. Exercise helps to build bones and improve muscle strength
Exercise is the tool to stay active and maintain the health of the bones. Resistance training involves lifting weights and helps to keep bones strong and build muscles. It is an exercise that will keep the muscles strong, ligaments, joints, and tendons flexible and maintains body mass.
2. Exercise can help to improve energy levels and stay healthy
The benefits of exercise are that it improves breathing, minimizes fatigue and weariness, and increases the strength of the body. Physical activities and regular workouts are stress relievers and as they decrease the level of stress also becomes minimum. It helps a person to stay healthy by keeping him energetic and spontaneous.
3. Exercise will reduce your risk of type 2 diabetes
Regular exercise will increase the body's ability to metabolize the levels of glucose, prevent obesity and thus gradually lower the risk of type 2 diabetes.
4. Exercise boosts the immune system
The immune system offers protection against toxins and infections. Doctors recommend regular exercises to boost the immunity system as they can spread the nutrients and oxygen around and provide fuel to the cells that can fight infections. Thus it is a physical activity that results in an effective immune system.
5. Exercise can help in being physically fit and well-being
Exercise is a physical activity that helps to release endorphins which are considered mood boosters. With regular activity, the fitness level is enhanced and it encourages better sleep, good health, and an improved sense of well-being.
6. Exercise will increase memory power
Physical activity will improve cognitive functions by keeping the neurons in shape and helping them to retain vitality and health. It also reduces the levels of cortisol, the stress hormone, lower anxiety level, improves mood, and boosts the memory power
7. Exercise can help in maintaining a healthy weight
Regular exercise programs will burn calories and fats and have a direct impact on the rate of metabolism. The importance of physical activity is that even simple exercises and simple activities will help in burning calories, shedding pounds, and lose weight if done regularly. Thus exercise helps in maintaining weight.
8. Exercise will minimize blood pressure
Incorporating regular exercise into daily activities will widen the arteries and then it will become possible for the blood to flow more freely. The importance of exercise is that it will decrease hypertension, minimize the risk of developing heart disease, and lower blood pressure.
9. Exercise will help to sleep better
Physical activities are tiring by nature and after a rigorous bout, people sleep better at night.
Importance of Exercise Wraps Up!
A healthy person is often considered the richest man in this universe. The importance of exercise is that it helps to be that person.
Integrate physical exercises in your daily regime and see a marked difference in your mental, physical and emotional health as it will boost all three of them considerably.
What are your thoughts on the importance of exercise? Tell us in the comment section below.